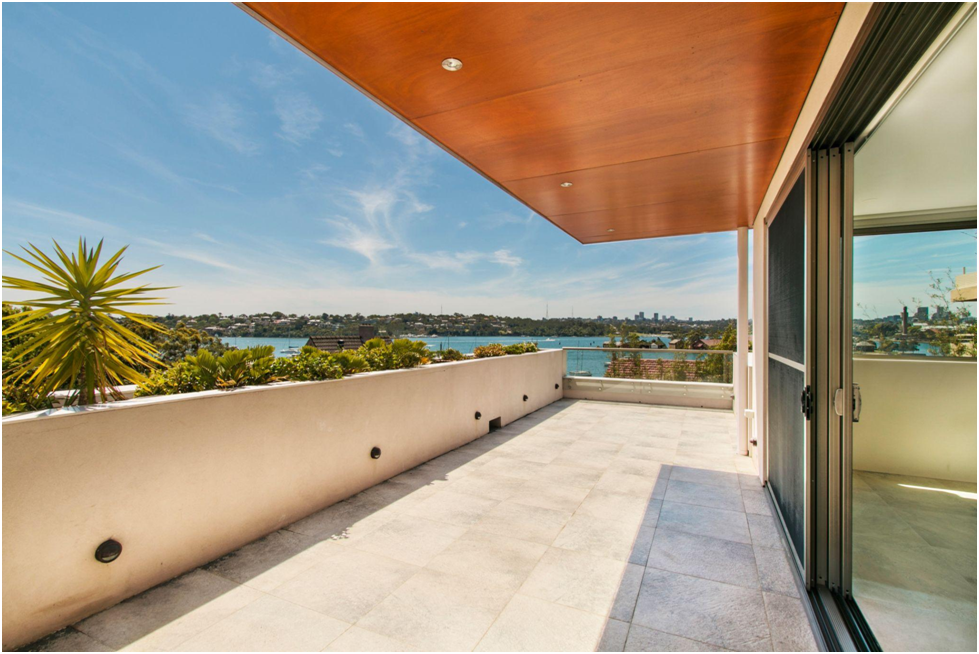 A deck can add tremendous value and use to your property, but only when they're well-kept and in good working condition. Therefore, it's important to make sure your deck is maintained and protected from factors that can influence its longevity.
In fact, many of these factors are things your deck has to deal with every single day, meaning they can be difficult to fight against. However, not everything is lost, and there are things you can do to protect your deck.
Factors That Will Shorten Your Deck Lifespan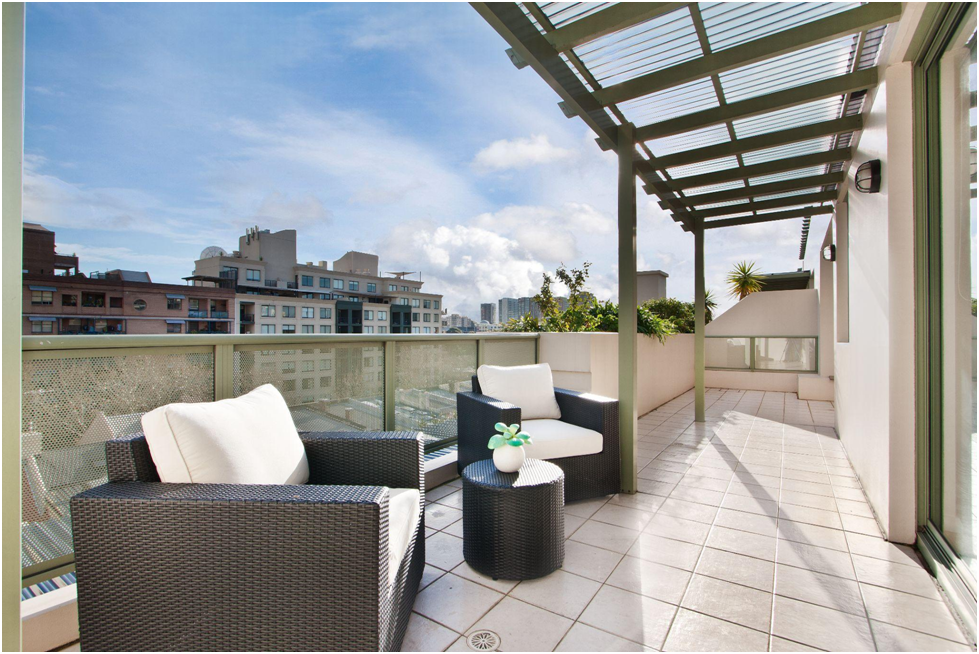 To help you better prepare for what can deal damage to your deck, here are some of the most common wear-and-tear factors that can influence your deck board's lifespan.
Rain/Moisture Damage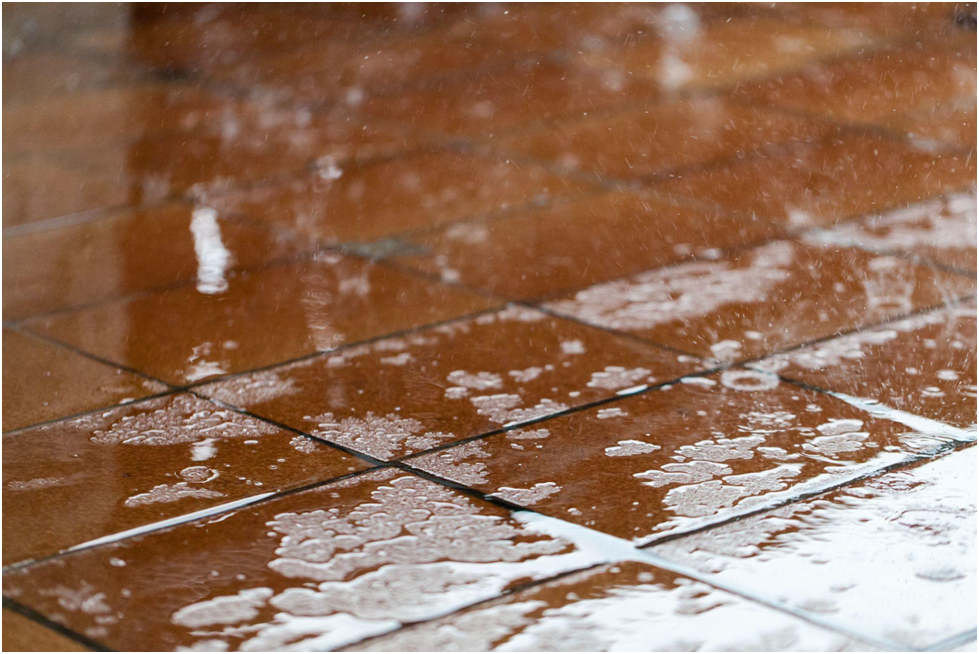 Whether you have a wooden plank deck on your property or a solid commercial-quality cement deck, rain and moisture are always threats you'll have to worry about. Rain can eat away and erode materials, causing them to wear out, become brittle, and eventually break down and collapse.
Rain and moisture are usually bigger problems for wooden decks, but cement decks are not immune to their effect. So, be sure to keep an eye out for one of the most common signs of rain and moisture damage on decks: puddling or pooling. It is one of the most severe problems caused by water on wooden or cement decks.
Puddling and pooling are usually produced by uneven surfaces, which won't allow the water to flow correctly off the deck after rain. Then, mold and other pollutants start growing, damaging the deck's integrity. This problem is especially damaging for wooden decks susceptible to rot.
Direct Contact with Sunlight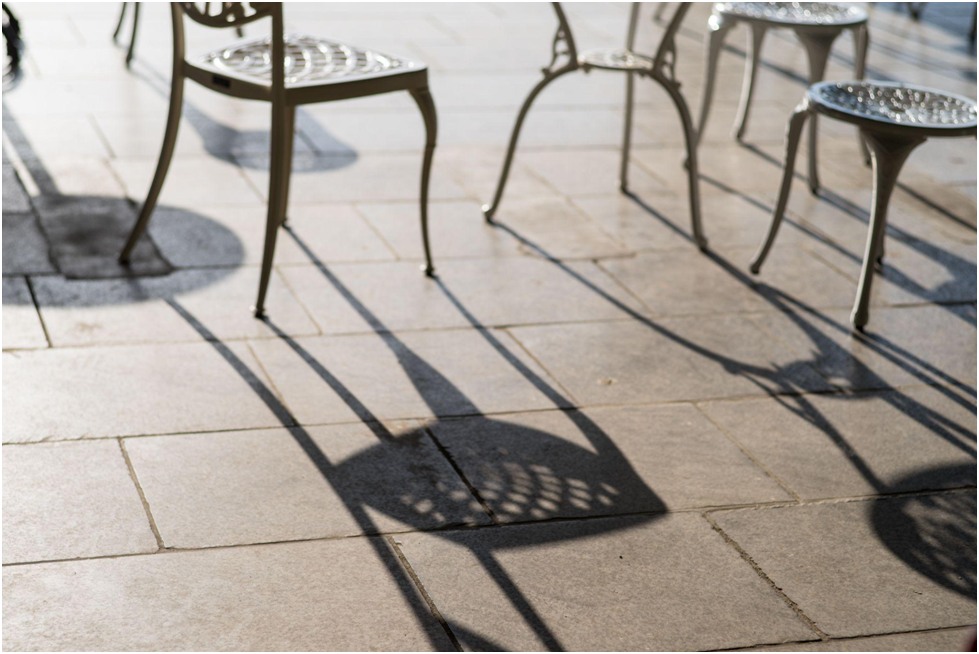 Southern California is known for its long, harsh hours of sunlight, especially during the long summer days. The ultraviolet light that the sun emits can cause immense damage to just about anything you leave outside, including the surface of your deck.
Even hard-surface decks will eventually succumb to the sun. These surfaces can fade or dry out, which will cause cracking. Cracked decks are a hazard that needs to be dealt with as soon as possible to avoid damaging the structure's integrity.
Extreme Heat

Speaking of drying things out, the heat and generally dry air in Southern California can lead to all sorts of issues with your deck. Heat exacerbates the warping, wearing, and fading of wooden decks, causing the internal areas of the wood to dry out along with the outside layers, eventually leading to rot, warping, and splintering.
Heat changes are also an issue: Your deck materials expanding and contracting throughout the day can eventually lead to their wearing out, cracking, and warping.
Maintenance and Overall Use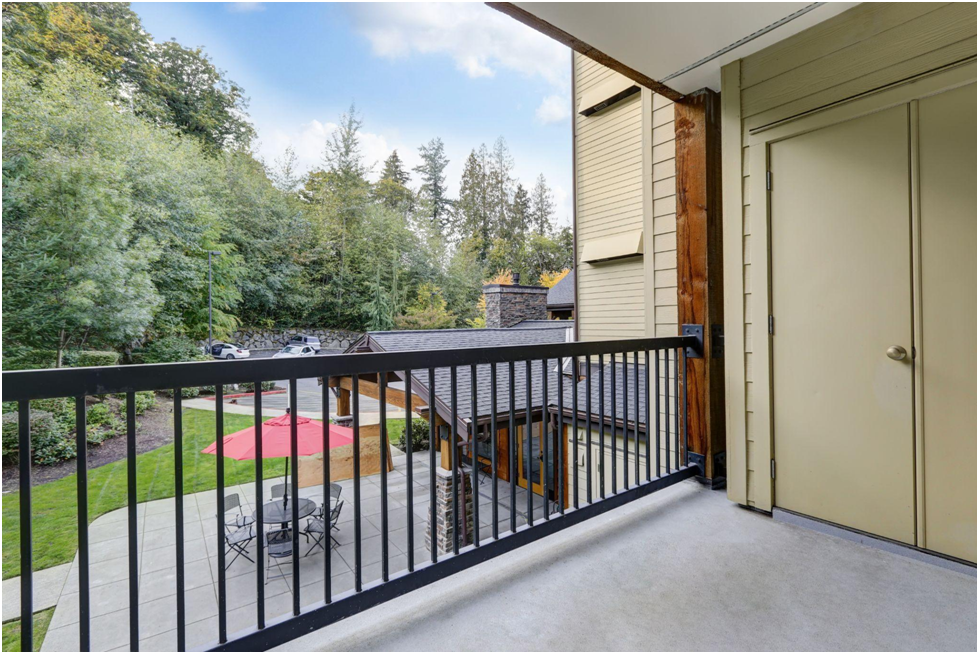 It doesn't matter which composite decking material you choose. Your deck still needs the proper maintenance. Cleaning, refinishing, and repairs are essential to keep the surface intact for as long as possible. That way, you can enjoy your deck without worrying it will crack, sink, or get damaged.
Cleaning your deck means removing pollutants and debris like ashes or dirt. By contrast, the refinishing process is all about staining and oiling timber decks. Meanwhile, a repair job is necessary if your deck gets damaged by an accident or extreme weather conditions.
How much you use your deck will also determine its lifespan. You'll need to perform constant maintenance if you store a fire pit or grill on top of it.
Protect Your Deck with the Experts at Capital Deck & Stair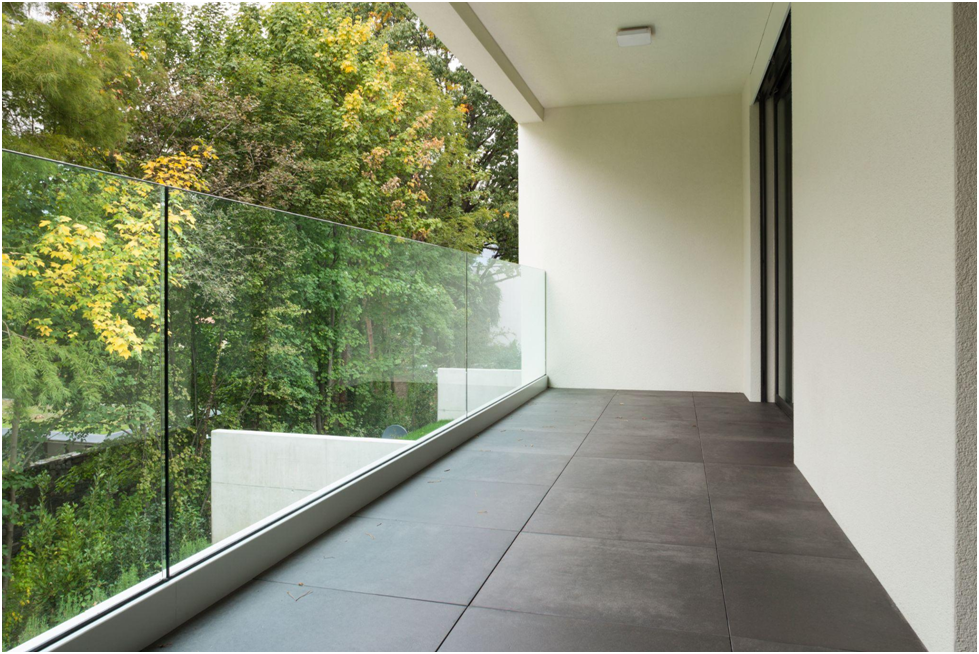 The best way to make sure your deck is ready to handle the stresses the environment can throw at it is to make sure it's properly sealed and waterproofed by a Los Angeles deck waterproofing expert. Call Capital Deck & Stair for waterproofing at (818) 697-6334 to request a quote and improve your deck!
Update:
https://capitaldeckandstair.com/blog/2018/01/factors-that-shorten-your-decks-lifespan/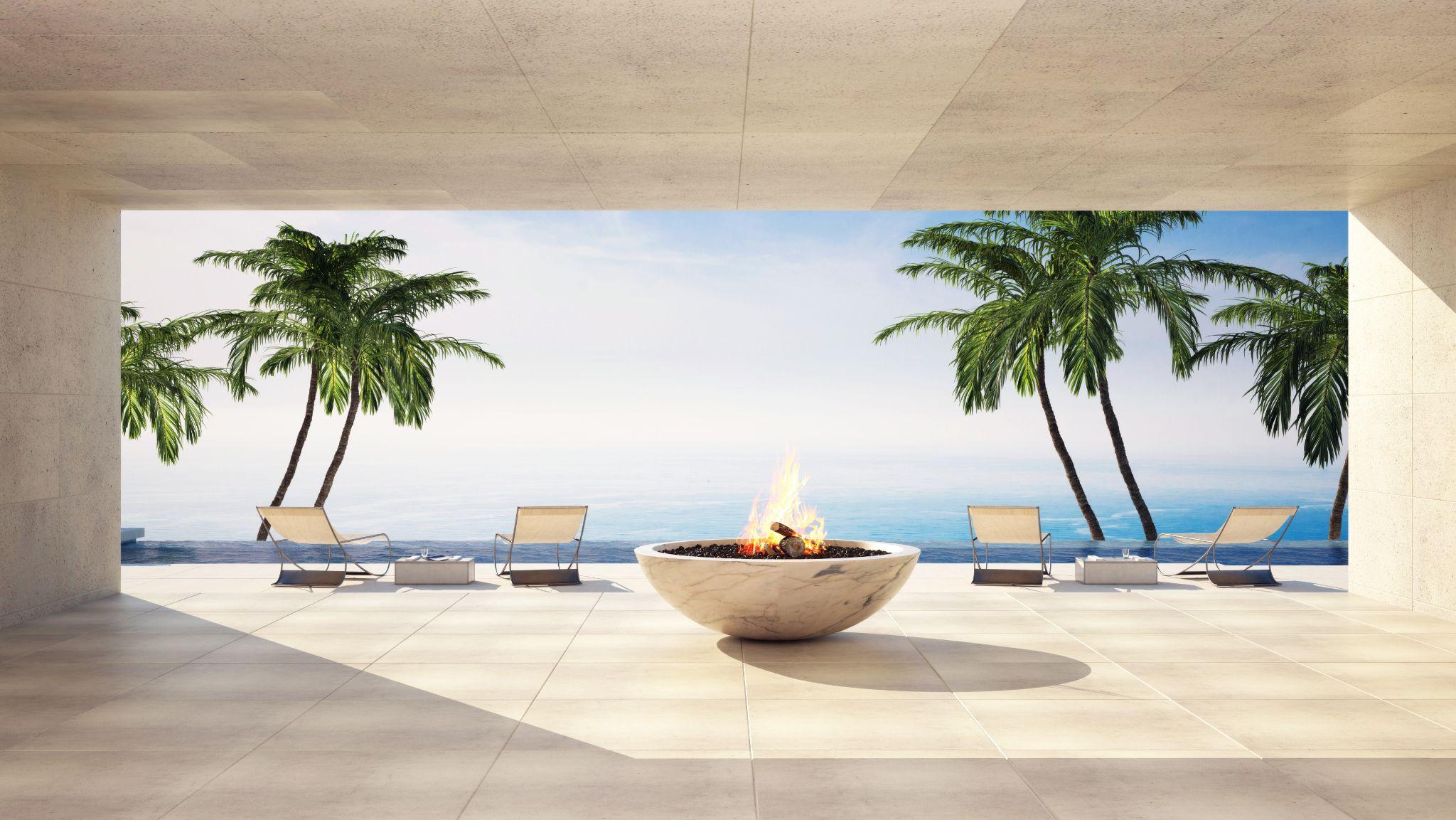 Deck waterproofing may seem like just an optional add-on, but it's more important than many might realize. While a deck or balcony can last several years without waterproofing, its lifespan and safety will become severely limited once wind, rain, and weather start taking their toll. As a result, deck waterproofing isn't just an add-on—it's an essential!
Thankfully, balcony deck waterproofing is not only quick and affordable but also comes with many benefits beyond just protecting your investment. Read on to learn more about the benefits of our deck waterproofing process.
What Is Balcony Deck Waterproofing?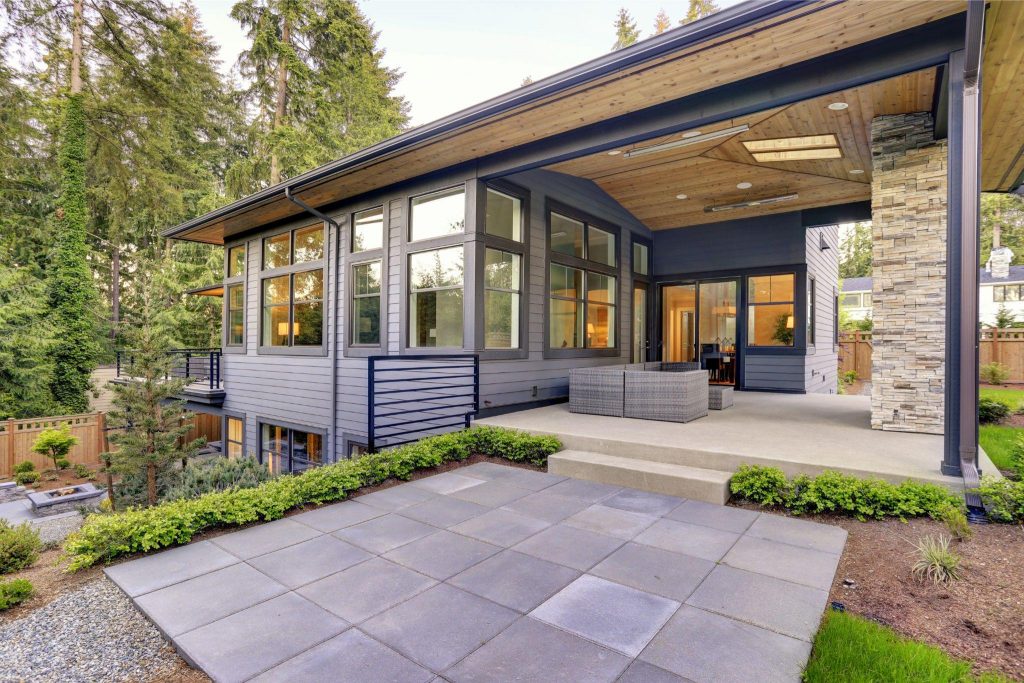 Balcony deck waterproofing is a durable surface treatment that seals your deck or balcony's surface from water and wear. Most deck waterproofing solutions are a multi-layer waterproofing system that takes care of your deck for up to 25-30 years when properly maintained.
During that time, your decking material will remain sealed and protected from harmful water damage and day-to-day wear and tear.
There's more to balcony deck waterproofing than just protecting your deck, however. Find out more in the next section as we explore some of the hidden benefits of protecting your deck or balcony!
5 Benefits of Balcony Deck Waterproofing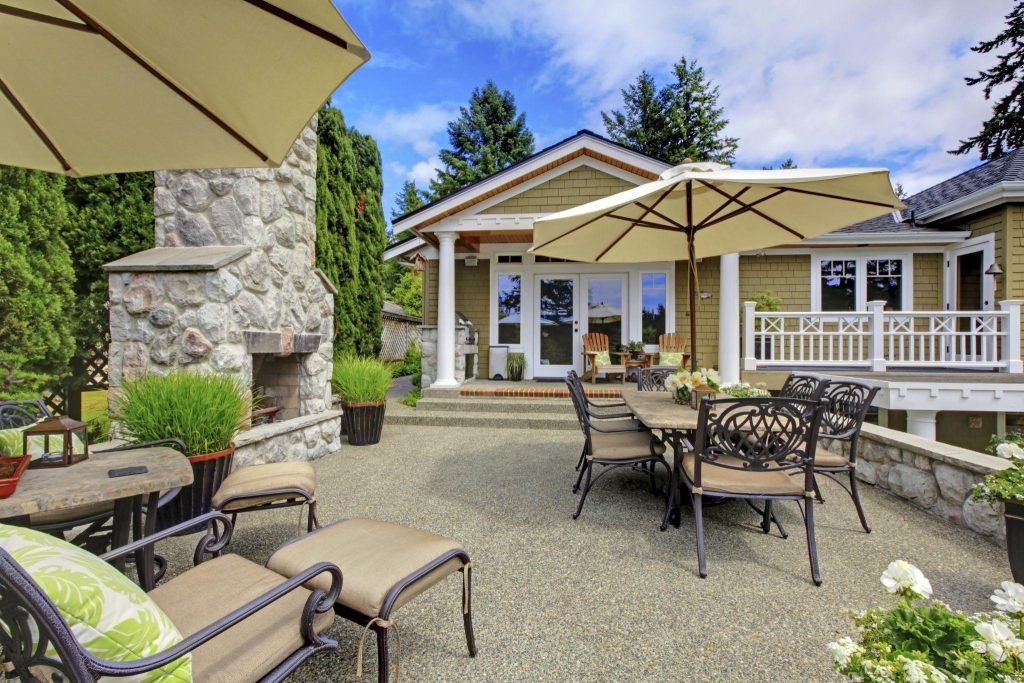 Keeping your deck dry does more than prevent water damage. From avoiding expensive repairs to keeping your favorite plants and flowers, deck waterproofing comes with many benefits.
1. Protects Against Water Damage
While it may seem a bit obvious, protecting against water damage is the biggest benefit of deck waterproofing. In fact, most other benefits of deck waterproofing stem from this benefit alone. Protecting your deck against water does more than just protect the deck itself; it can also prevent water damage from infiltrating your home and surrounding structures, increase safety for foot traffic, and even prevent costly (and dangerous) rot and mold.
Needless to say, avoiding water damage is very important and, in the case of waterproof coatings, a great investment, but the benefits aren't limited to keeping out water!
2. Prevents Wear and Tear
Foot traffic, furniture, and other heavy loads can cause wear and tear to your deck over time. A durable waterproof coating is one way to protect your deck against this kind of damage while also sealing your deck from moisture. Like with water damage, wear and tear can gradually degrade your deck over time. While perhaps not as extreme as rot or mold, worn surfaces have a poor appearance and, depending on the deck material, can even pose a safety hazard through splinters and cracks.
3. Improves Safety
Waterproofing improves safety in many ways. In addition to keeping your deck free of slippery surfaces caused by standing water, waterproof coatings also create a high-traction surface for regular foot traffic. Further, by preventing rot and decay caused by water damage, waterproofing also preserves the structural integrity—and, therefore, overall safety—of your deck or balcony.
4. Saves Money and Expensive Repairs
Despite a small upfront cost, waterproofing can save thousands of dollars in costly repairs and replacements over the years. By effectively sealing your deck from damage caused by water, wear, and other elements, waterproofing can increase the lifespan of your deck by many years. Untreated decks and balconies often require expensive and time-consuming repairs after only a few years of outside exposure.
As we've mentioned once already, waterproofing can also help prevent water infiltration and damage to surrounding homes and structures. This benefit only leads to further savings as your waterproof surface protects your entire property.
5. Better for Plants and Other Uses
Plants, fountains, and other water-based outdoor features aren't always practical for untreated surfaces. With a waterproof coating, however, you can keep all of your favorite plants, flowers, and deck decor without having to worry about damage caused by water runoff. Keeping plants can also double the protection by absorbing some of the water that would otherwise reach your deck's surface.
The Balcony Deck Waterproofing Process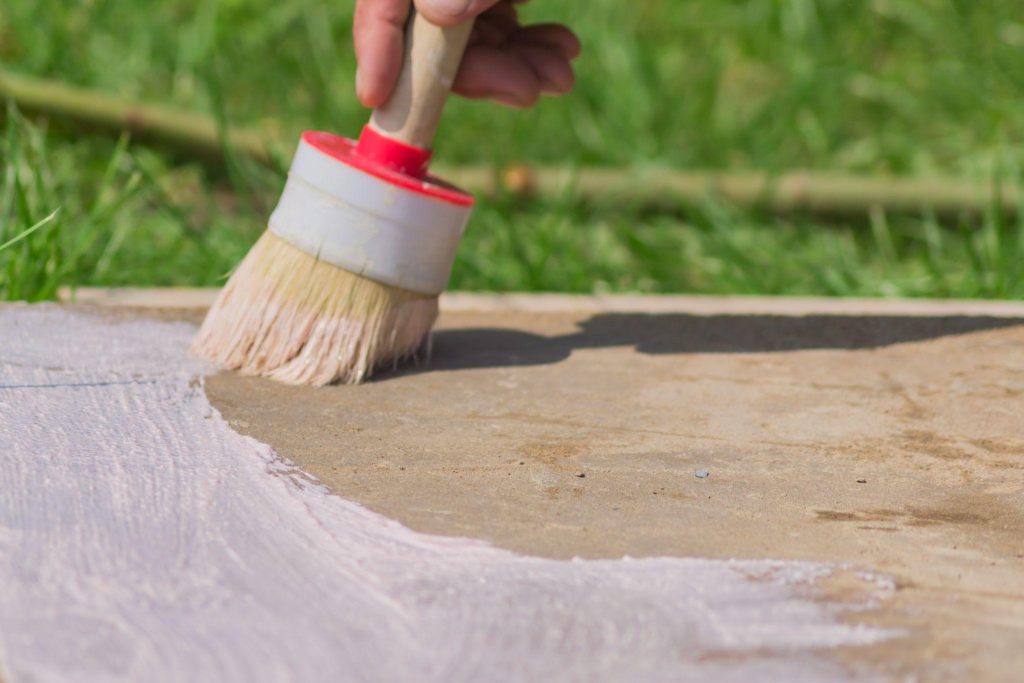 Though waterproofing is relatively straightforward, some of the prep work can be a bit complicated. Make sure you understand what goes into balcony deck waterproofing before you attempt to DIY!
1. Cleaning and Prep Work
Waterproof coatings require a clean, unfinished surface in order to adhere and coat properly. Before waterproofing, our professionals thoroughly clean and treat the existing surface. In some cases, existing or worn finishes also need to be stripped and removed before waterproofing can continue.
2. Corner and Edge Treatments
The prep work isn't done yet! After cleaning and stripping the surface, the corners of your deck and balcony will require a preliminary waterproofing. This step is important for multiple reasons:
● First, falling water tends to collect towards corners and edges, making these areas especially prone to water damage and infiltration.
● Second, corners and edges present many nooks and crannies for water to enter, making it crucial to give these areas extra attention.
While some waterproofing companies might perform this step by applying a first coat of waterproofing to these areas, our professionals use heavy-duty mesh strips to reinforce corners, edges, and drains.
3. Applying Waterproofing
Finally, it's time for waterproofing. With the surfaces cleaned, stripped, and reinforced, waterproofing is applied in one or two coats. As you might imagine, prep work takes up most of the waterproofing process. Once it's time to apply the coating, the process moves along very quickly; apart from setting time, most decks and balconies are usable within a day after waterproofing!
5 step system:
1. Plywood – make sure that the plywood is the proper thickness and quality and free from dry rot or damage
2. Metal Lathe – For rigidity
3. Waterproof silica cement – Fills the lathe and provides the first waterproof layer
4. Fiberglass and resin – Provides the second waterproof layer and prevents cracking
5. Waterproof silica cement – 2nd coat of cement for another waterproof layer
6. Texture and Sealer – Different finishing choices are available and finish with a colored deck sealer.
4. Long-Term Maintenance
Though waterproof coatings are relatively low-maintenance, they still wear down over time. As a result, you'll likely need to reseal the waterproofing every 5 years with cement deck sealer. With prep work done right the first time, however, reapplications are easy, quick, and inexpensive. In the meantime, you can extend the life of both your coating and outdoor surface by keeping it clean, shaded, and free of water whenever possible.
Why DIY? Call the Professionals at Capital Deck & Stair!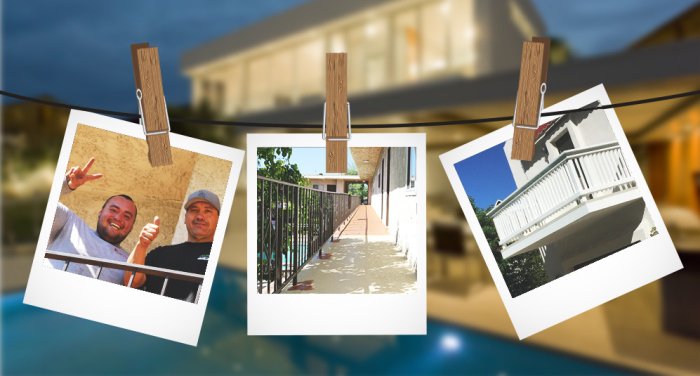 Though it's possible to apply a waterproof coating yourself, only a professional has the skills and experience to ensure that it's done right the first time. Backed by over 30 years of experience and our personal guarantee, the waterproofing experts at Capital Deck & Stair are ready to help protect your deck or balcony for years to come. For more information on our balcony deck waterproofing services, call us at (424) 339-0953 or request a free estimate!