Pool Decks in Los Angeles and Orange County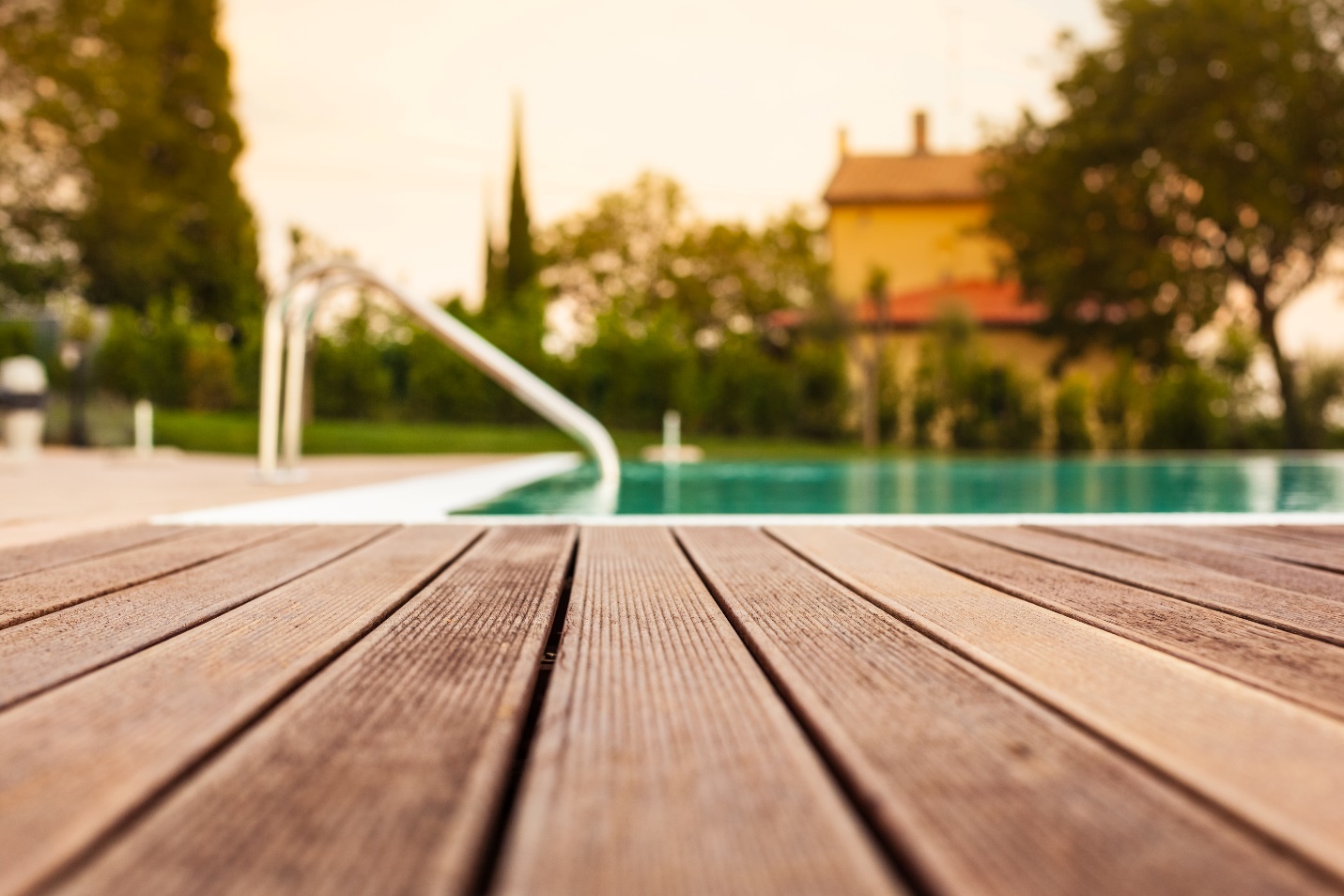 Professional Pool Deck Waterproofing, Resurfacing, and Installation
Request Your Free Estimate: (424) 339-0953
Whether you are constructing a pool or need to resurface your pool deck, you don't have to be stuck with slippery surfaces or easily stained concrete. At Capital Deck & Stair, our waterproofing and coating specialists provide cost-effective, slip resistant, and beautiful results for pool deck installation and resurfacing.
Why Choose Us for Your Pool Deck Project?
30+ Years' Experience in the Industry
We're Family-Owned & Operated
Service Available Afterhours & on Weekends
All Work Backed by Warranty*
Our licensed, insured, and bonded deck installation and waterproofing contractors produce high-quality results, all while keeping the job site clean throughout the entire installation and coating processes. For your free estimate, we can even send a specialist out to your property to provide precise information on our services. Our results speak for themselves. Find out how we can give your pool area an upscale, contemporary look when you contact Capital Deck & Stair today.
You can speak to our owner directly!
Call (424) 339-0953 today to request a FREE estimate.
Pool Deck Resurfacing
Our waterproofing contractors can assist in maintaining, repairing, and restoring your pool deck surfaces. Whether you have cracked pavement, damaged expansion joints, or worn sealant, our pool deck specialists can address the problem. If your pool coping—a safety feature that lines the edge of the pool—is worn, we can address the issue so your pool deck looks flawless.
Slick pool decks can be hazardous to your family and visitors. Capital Deck & Stair can provide pool deck resurfacing that is non-skid, preventing slip and fall accidents, and which is cooler on hot summer days so you can walk comfortably on bare feet.
Concrete pool decks on soil are prone to cracking due to ground settling. Those built over wood can crack due to expansion and contraction of the underlying wood, while water leaks can cause wood rot, mold, and structural damage. Fortunately, our deck waterproofing contractors are experienced at fixing minor problems before you have major, expensive issues to deal with.
Fiberglass Pool Systems for L.A. and Orange County
We offer an array of textures and finishes for your pool deck so it can be seamlessly incorporated into your pool and landscape's design. Our fiberglass systems make for a low maintenance pool deck that is slip-resistant and stylish. Not only is it budget-friendly, but this popular choice can also boost the value of your Los Angeles property.
Whether you are a homeowner, building owner, or property manager looking to upgrade your pool area or have deck waterproofing professionally installed, Capital Deck & Stair has the solution for you. We offer the experienced, professional, and courteous service you can depend on. Schedule your free estimate today.
To learn more about our fiberglass pool decks and our premier installation, coating, and pool deck resurfacing services, call (424) 339-0953 or request your FREE estimate online.
* Call for Details.