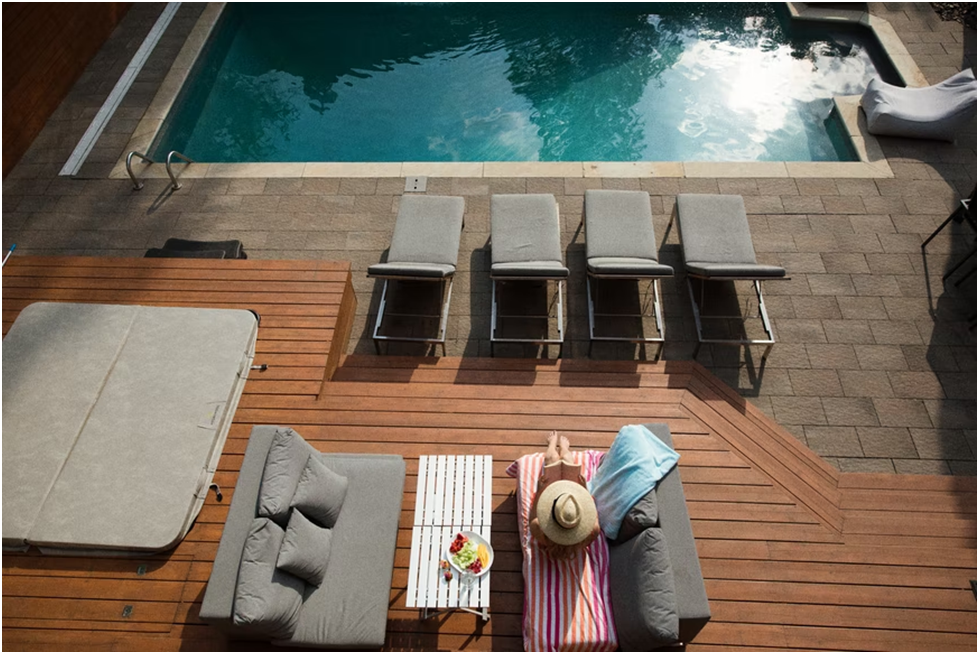 The Best Waterproofing Companies in Santa Ana
At Capital Deck & Stair, we understand the importance of protecting your deck. It is essential in a place like Santa Ana, California, where moisture, water, and direct sunlight can severely damage your deck's integrity. That's why using a waterproof coating is essential in California's climate.
However, once your deck is damaged, you'll also need a reliable and professional repair company near your area. Rest assured that our team of experienced deck repair contractors in Santa Ana, California, will handle the problem quickly and efficiently.
Why Do You Need Waterproofing and Deck Repairs in Santa Ana, California?
Moisture and water can severely damage your deck. They can create serious problems within your deck's structure, compromising its integrity to the point where it can become dangerous to use it. You will need a reliable contractor to perform the necessary repairs when that happens.
But if you want to avoid repairs and constant maintenance, applying a waterproof coating to your deck's surface is the ideal option. Waterproofing is a protective barrier against the elements, increasing your deck's lifespan.
These are the benefits of waterproofing your deck in Santa Ana, California:
The waterproof coating can exponentially increase the lifespan of your deck.
This protective barrier can make your deck's surface resistant to chemicals, water, and even fire.
It will protect your deck against mold and mildew.
The coat will increase the durability of your deck's materials.
Because of the better durability, it will also reduce the need for constant maintenance.
The waterproof coating will create an anti-slip surface for your deck.
Applying a waterproof coating can increase the appeal of your deck's finishing.
The protective coating will reduce the risk of fading from direct sunlight.
Why Choose Capital Deck & Stair for Your Waterproofing Needs?
There are many qualified contractors in the area. But Capital Deck & Stair is one of the best and most dedicated waterproofing companies in Santa Ana. With over 30 years of experience, we are a reliable choice in California for deck coating and waterproofing.
These are some of the benefits of choosing Capital Deck & Stair for your Santa Ana properties and businesses:
Budget-friendly projects: Every project is different, and so is every budget. Therefore, we have designed our services to adjust to your needs and not the other way around.
Time and resource efficiency: We have the expertise to finish every project in the agreed-upon time and following the budget. With us, there are no surprises down the road!
Experienced team: As we've mentioned before, we have over 30 years of experience in the industry. This means that every one of our team members is an expert in deck repair, waterproofing, and even customer service.
Weekend services: We also provide a weekend and non-business hour service for the businesses that require it. We can repair and coat your deck without you needing to close your property to the public.
Are you looking for the best waterproof and deck repair company in Santa Ana? Then look no further than Capital Deck & Stair! Contact us at (818) 697-6334 to learn more about our expertise as deck repair contractors in Santa Ana, California!