Waterproofing Contractors Color Chart
At Capital Deck & Stair, we like to talk a lot about the performance benefits of having your deck waterproofed and there are plenty of those benefits to mention. Our Los Angeles waterproofing work has helped countless customers over the past three decades because of what it means for the longevity of your deck. What about aesthetics? You'll be happy to learn that coating your deck can improve the look of it as well, especially if you pick the right color.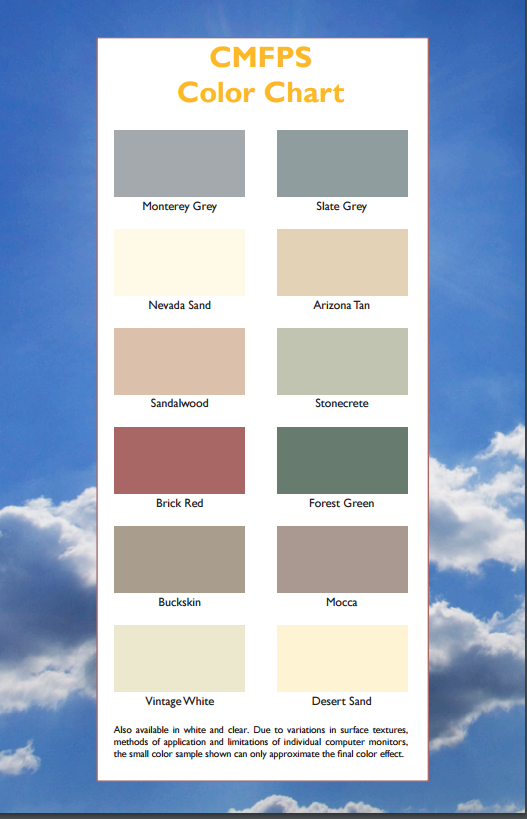 Plenty of Great Options
You won't have to select from just two or three plain options when deciding on the right color for your deck. Instead, as you can see from this chart, you'll have a dozen different shades to consider. The choices might be a little overwhelming at first, but you should be able to narrow it down pretty quickly. By thinking about the setting of your deck, the surroundings, and your own personal preferences, we think the right color option will make itself clear.
Play It Safe – or Make a Statement
In providing the best waterproofing Los Angeles has to offer, Capital Deck & Stair is able to help you preserve the look and feel of your deck for many years to come. Given the likely lifespan you can expect from your deck once it is coated, you'll want to think about how bold you would like to be with your color selection. Some people like to make a statement with color, going with something that will stand out like a red or green. On the other hand, there are plenty of tame tones available like those in the gray and brown families.
Call Us Today!
If you are ready to get started on a waterproofing project, or if you simply have a question about our service, please give us a call to speak with our friendly team. We look forward to serving you!