Common Deck Problems and How to Fix Them: A Guide for Homeowners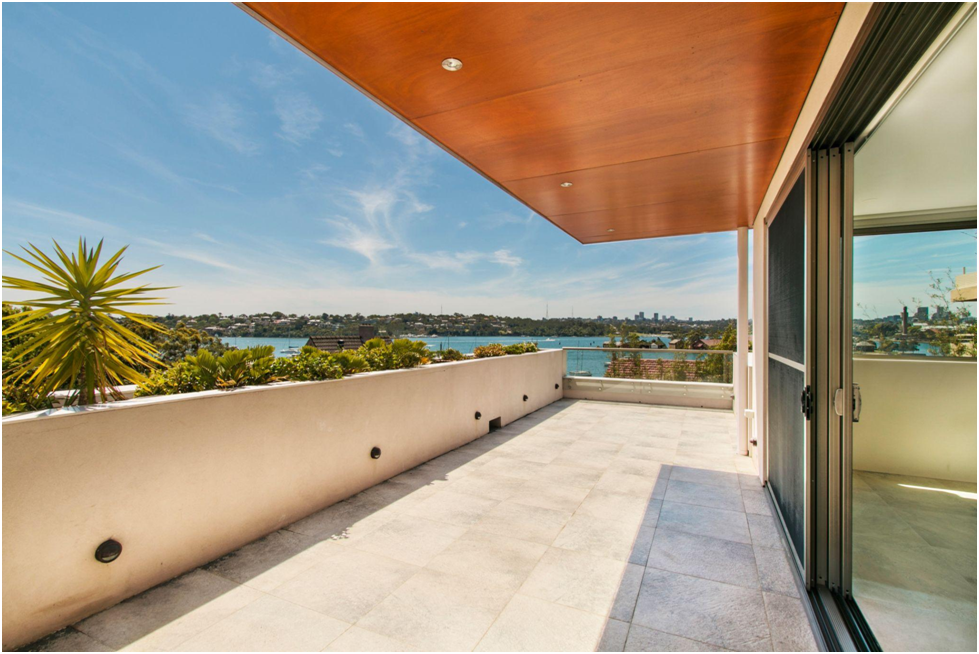 Decks, or wooden platforms erected on the sides of a house, are an excellent addition to any backyard, providing more room for outdoor activities, relaxation, and entertainment. In addition, decks are becoming increasingly popular for their aesthetics since they can give a unique and appealing touch to a home's exterior. Given their increasing popularity, it is critical to maintain decks in excellent shape to ensure structural integrity and retain aesthetic appeal. This can include routine cleaning and maintenance of the deck, and the repair or replacement of boards on occasion.
Decks must be kept in good shape to survive a long time. Therefore, decks must be examined and maintained regularly to avoid structural damage and deterioration. Cleaning and treating the wood to prevent rot and other damage is part of this process. It is also vital to ensure that all deck components are firmly attached and that all hardware is in excellent working order.
Deck repair and care are essential to keeping your outdoor living space looking admirable. While decks can survive for many years, the wear and strain of daily usage can generate issues that must be addressed. These can involve structural problems such as warped or broken boards and aesthetic issues such as fading or damaged paint or stain. If not properly maintained and repaired, these faults might lead to more costly repairs in the future. Frequent deck inspections can aid in the early detection of any concerns. However, if you discover any problems, you must repair them immediately to minimize further harm. If you see any evidence of structural deterioration, it is best to consult a professional. Make sure to use high-quality materials to ensure that the repair will last.
Maintain a clean and debris-free deck. Washing the deck regularly may help prevent rot and decay and keep it looking excellent for many years. You can help guarantee that your deck remains a beautiful and practical outdoor living place for years to come by taking the time to maintain it properly.
Inspecting Your Deck
Importance of regular patio inspections
Regular patio inspections are recommended to guarantee the safety and integrity of any outdoor living space. Patio inspections are essential to identify potential risks and areas of damage or degradation that may create future concerns. Patio inspections may also help you identify any safety issues that need to be addressed, as well as potential renovations or modifications that might make your patio more enjoyable. During a deck examination, all deck parts should be examined for signs of damage or wear, such as corrosion, cracks, loose fittings, or other symptoms of wear.
How to inspect your deck for common problems
Inspecting your deck for common flaws is essential for preserving its condition and preventing costly repairs. Therefore, it is critical to be aware of wear and tear signs and to properly inspect the whole deck area for any obvious evidence of damage or degradation. The procedure includes evaluating the structure for signs of rot, warping, or other structural concerns and ensuring that the deck surface is free of splinters, cracks, and other signs of wear. Taking the time to inspect your deck thoroughly can help you avoid safety and liability concerns.
Signs of rot, decay, and insect damage
If left uncontrolled, rot, decay, and insect damage can cause catastrophic damage to your home or business. Understanding the symptoms of these issues is critical for detecting them early and averting additional damage. Wood rot, for example, might manifest as discoloration, mushy areas, or distorted forms in wood are warning indicators. You may also observe insect damage in the shape of holes or chewed wood. Eventually, rotting materials might become spongy or quickly disintegrate. These warning indicators should be taken carefully and addressed immediately to avoid additional damage.
Checking for loose or damaged boards, railings, and stairs
Because of a lack of stability, loose or broken boards, railings, and stairs can cause catastrophic injury or death. Therefore, it is critical to assess the structural integrity of each item for potential problems. Any loose, cracked, rotten, or splintered boards, railings, or steps should be fixed or replaced immediately. When checking stairs, close attention to gaps between the treads and risers and any warped or cracked boards. In addition, check that all nails and screws are securely fastened and all railings attached with no gaps or voids. If any of these are loose or broken, they must be repaired or replaced before they may be used.
Repairing Your Deck
How to fix loose or damaged boards
Repairing loose or broken boards around the house may be daunting for many homeowners. Thankfully, repairing these boards with the correct tools and supplies is a straightforward task. Before you begin, you must identify what type of boards need to be repaired. Loose boards are often fixed with screws and nails; however, damaged boards may require patching or replacement. If the boards are loose, use the proper screws and nails to secure them. Next, cut a piece of wood to the appropriate size and form to patch or replace damaged boards. Use wood glue and nails to hold the new part of the wood in place, then fill any gaps with wood putty and sand it down. Lastly, paint the region to match the rest of the board.
Replacing damaged railing and stairs
Replacing broken railings and staircases as quickly as possible is critical, whether due to wear and tear or an unfortunate event. It can not only be harmful, but it can also be an eyesore. You can get your bar and steps looking like new in no time if you have the correct equipment and know-how. All you need is a little perseverance and elbow grease.
It's critical to take your time while rebuilding broken railings and staircases. Be careful you measure twice, cut once, and utilize the best materials possible. As a result, your railing and stairs will be able to withstand the test of time. It's also a good idea to consult a professional to ensure the task is done correctly. A professional can assist you in ensuring that your railings and stairs are perfectly constructed and structurally sound. Finally, take your time fixing broken railings and staircases. Take your time; your bar and steps will be as good as new in no time!
Filling cracks and holes
We all want our houses to appear their best, but the little details often make the most significant difference. Fixing cracks and holes may give your property a fresh, polished look and is an easy and inexpensive approach to preserving the value of your home. A primary caulk gun may be used to fill gaps. Spackle is an excellent choice for bigger holes. Using items designed for the surface material you're working with is critical. With the correct equipment and resources, you can quickly make your home appear brand new. It's also a terrific method to increase the value of your property and get the most out of your investment.
Repairing structural damage
Structural damage is a significant problem that must be addressed right once. Treating the pain as quickly as possible is critical to minimize further property damage and any safety issues. Fixing structural damage can range from patching minor fractures in a wall to completely rebuilding a structure. Understanding the damage's degree and taking the necessary actions to repair it is critical. Professionals can give the most outstanding advice when analyzing the damage and performing the required repairs. Professional repair services should be used to ensure that the work is completed appropriately and that the design is safe and secure.
Maintaining Your Deck
The importance of regular maintenance
Regular deck care is required to keep your deck safe and appealing. It is critical to examine and clean your deck regularly to ensure that there are no indications of rotting or damage and that any loose boards, nails, or screws are secured. Frequent maintenance will also assist in increasing your deck's life while improving its beauty. Washing your patio with a power washer will help remove dirt and debris, and putting a sealer or stain can protect it from the weather and keep it looking good. Checking for signs of insects or pests and ensuring that any furniture or accessories are properly connected are all part of routine maintenance. Maintaining and inspecting your deck regularly is vital to keeping it safe and looking good.
Cleaning and sealing your deck
Cleaning and sealing can help to protect and beautify your outdoor environment.
a. First, clean off any dirt, debris, or other build-ups on your deck. A pressure washer can significantly simplify this task. Then, use the proper cleaning to avoid causing harm to your deck.
b. It's time to seal your deck once it's clean and dry. This will assist in protecting it from weather damage and extending its life. Apply a liberal quantity of sealant and wait a few hours before applying a second layer.
c. Lastly, staining your deck will give some color to it. This will assist in increasing its appearance and restoring its luster. Choose a water-resistant stain that complements the color of your deck. With these simple methods, you can breathe new life into your deck and make it look fantastic.
Tips for preventing future problems
A deck is an excellent method to increase your property's value while expanding your outside living area. Maintaining your deck regularly will keep it looking excellent and avoid future problems. Here are some helpful deck maintenance tips:
a. Clean your deck regularly using a light detergent and a gentle brush. This will aid with the removal of dirt and debris that may cause harm to your deck.
b. Examine the deck for indications of wear and tear. Check the wood for decay, cracks, and evidence of insect infestation. If any problems are discovered, repair or replace the afflicted section as soon as feasible.
c. Check hardware to ensure all screws, nails, and other hardware is securely fastened. Replace or tighten any of these things as quickly as possible if they are loose.
d. Every year, use a high-quality sealer to protect your deck. This will assist in protecting and extending the life of your deck.
e. If you have a wood deck, apply a water sealant once a year to help prevent moisture damage.
Annual inspections and repairs
Your deck is an important part of your home. It's a terrific location to entertain and relax, and it may help boost the value of your property. Regular inspections and repairs are essential for getting the most out of your deck. The condition of the boards, railings, and supports should be checked every year. Check for rot, insect damage, or other signs of wear and tear. Check for any loose screws, bolts, or nails and replace them as necessary. If you see any damage symptoms, fixing it as soon as possible is critical to prevent future deterioration. Make use of the materials and tools specified by the manufacturer. Maintain the deck regularly to keep it looking its best. Power wash it every year, and apply a protective sealer every two to three years. These guidelines will help you keep your deck in good condition for many years.
Conclusion
Capital deck and stair waterproofing keep your deck in good shape and balance since it is critical to your home's safety. A well-maintained deck adds aesthetic value to your home and provides a safe and secure location for you and your family to enjoy the outdoors. Frequent deck inspections and maintenance are required to guarantee that it is in good shape and poses no safety issues. First, inspect your deck for structural problems. Damaged areas should be repaired as soon as possible to prevent future degradation. Also, keep an eye out for any situations that may contribute to the creation of mold or mildew. If you discover any of these situations, you should immediately call a professional to repair or replace the afflicted area.
You should also ensure that your deck is securely fastened and secured with the appropriate hardware to avoid mishaps caused by movement or warping. In addition, railings and guardrails should be adequately installed and regularly examined for wear or deterioration indicators.