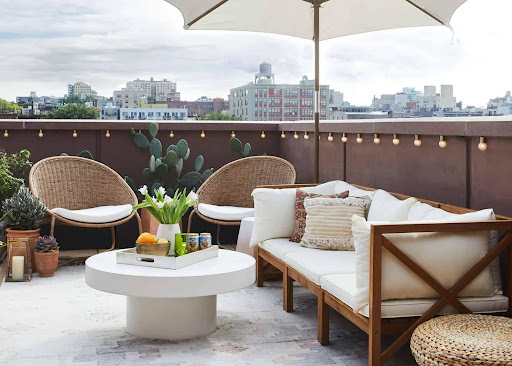 Even the highest-quality decks will eventually require some level of maintenance or repair. Knowing when to call the experts can save you time and money and ensure your safety.
It's essential to understand what signs indicate the need for professional deck repair so that you can address any issues before they become significant problems.
Introduction
A well-maintained deck not only enhances the beauty of your outdoor space but also ensures its safety and longevity.
If you're wondering whether or not it's time to call in a pro for your deck repair needs, there are some signs you need to pay attention to. While you may be tempted to tackle the repairs, sometimes it's best to leave it up to the professionals. After all, they have the experience and knowledge to get the job done right.
One of the first signs that it's time to hire a deck repair contractor is if your deck has become unstable or unsafe. It could mean that your joists rot, your posts are loose, or your railings need to be more secure. If any of these things happen with your deck, it's essential to address them immediately so that no one gets hurt.
Explore the signs that indicate the need for professional assistance and provide insights into deck repairs, fixing, replacement, refinishing, and sealing. Whether you're in Los Angeles or anywhere else, understanding these signs will help you make an informed decision and keep your deck in top shape.
The Importance of Hiring a Deck Repair Contractor
Don't risk your safety and waste time trying to fix your deck yourself – trust an expert who can ensure a sturdy, long-lasting repair. Hiring a professional deck repair contractor is crucial for several reasons. First, these contractors have the necessary skills and experience to detect even the smallest signs of damage that you might miss. They can assess the extent of the damage and determine the most appropriate course of action.
Moreover, deck repair contractors can access top-quality materials unavailable at local hardware stores. These materials are designed for outdoor use and are durable enough to withstand harsh weather conditions. With their expertise and high-quality materials, deck repair contractors can provide sturdy and long-lasting repairs that will save you money in the long run.
If you live in Los Angeles or its environs, hiring a professional deck repair contractor is even more critical because of its unique climate. A reliable pool deck repair Los Angeles contractor will know precisely how to handle issues such as warping, rotting, or cracking decks caused by constant exposure to sunlight and water. Moreover, suppose you need any refinishing services for your pool or patio decks in the Los Angeles area. In that case, hiring any reputable company dealing in Deck Repair Los Angeles with years of experience providing this service is essential.
Signs that Indicate the Need for Professional Deck Repair
Watch out for rotting wood, loose railings, and cracked boards – these are clear signs that your deck needs immediate attention. But those aren't the only indicators. Prolonged water damage can also weaken the structure of your deck, making it unsafe to use. If you notice any of these issues, it's time to call in a professional deck repair contractor.
Deck repair contractors have the knowledge and experience necessary to identify underlying issues that may take time to be evident. They can assess the damage and determine whether repairs or replacement is necessary. In addition to fixing existing problems, they can also offer advice on how to prevent future damage and prolong the life of your deck.
If you're in Los Angeles or surrounding areas, consider reaching out for help with pool deck repair in Los Angeles or even deck sealing in Los Angeles services. A professional contractor will ensure that your deck is safe and looks great. Pay attention to the signs – invest in a reliable contractor today to protect yourself and your loved ones from hazards associated with an unsafe deck.
Understanding Deck Repairs, Fixing, and Replacement
To truly understand the intricacies of deck repairs, fixing, and replacement, you must consider the various factors impacting your decision-making process. When it comes to deck repairs, some issues may be minor and easily fixed by the homeowner themselves. These might include loose boards or railings or small cracks in the wood. However, a professional deck repair contractor should always handle more extensive damage, such as rotting or significant structural issues.
In general, standard deck repair techniques include:
Replacing damaged boards or railings.
Reinforcing weak areas with additional support beams or posts.
Sanding and refinishing the surface to protect against future damage.
While these tasks may seem simple enough on their own, they often require specialized tools and knowledge that only a trained professional can provide. Hiring a deck repair contractor also ensures that any necessary permits are obtained and that all work is up to code.
When deciding whether to fix or replace your deck altogether, several factors must be considered. The age of your current deck is one key consideration; if it's over 20 years old and showing signs of wear and tear beyond simple repairs, then replacement may be necessary. Other factors include the size of your current space (is it too small for your needs?), overall aesthetic appeal (does it look outdated?), and budget constraints (can you afford a complete replacement?). By weighing these variables carefully alongside the advice of a trusted deck repair contractor – like those at Deck Repair Los Angeles -, homeowners can make informed decisions about how best to address their specific needs when repairing or replacing their decks.
Enhancing the Look of Your Deck: Refinishing and Sealing
If you want to give your deck a fresh new look while protecting it from the elements, you'll need to know how to refinish and seal it properly. Refinishing your deck involves:
Sanding off the old finish.
Cleaning the wood surface.
Applying a new stain or paint.
Sealing your deck is essential since it prevents water damage, sun exposure, and insect infestations. Choosing the right products can be overwhelming when refinishing and sealing your deck. Many types of stains and sealants are available on the market, each with its own benefits and drawbacks. Some popular options include oil-based paints, water-based stains, clear sealers, semi-transparent stains, solid-color stains, and polyurethane coatings. A professional deck repair contractor in Los Angeles can help you choose the right product for your specific needs based on weather conditions, foot traffic volume, wood type, and personal preferences.
Hiring a professional deck repair contractor in Los Angeles for your deck refinishing project has several advantages over doing it yourself:
Professionals can access specialized tools and equipment to make the job faster and more efficient.
They have years of experience working with different types of decks and finishes, so they know exactly what works best in each situation.
They can also provide valuable advice on maintaining your newly-refinished deck for years!
Hiring the Right Deck Repair Contractor in Los Angeles
Finding the right deck repair contractor in Los Angeles can be a daunting task, but with thorough research and evaluation of credentials and customer reviews, you can ensure that your project will be handled by experts who will deliver quality results. Choosing someone specializing in deck repair is essential when looking for deck repair contractors. Not all contractors have the same expertise when it comes to fixing decks, so make sure you hire someone with experience working on decks similar to yours.
If you have a pool deck that needs repairs, it's even more essential to find a specialized pool deck repair Los Angeles contractor. Pool decks require specific waterproofing and sealing techniques that not all general contractors may be familiar with. A professional pool deck repair contractor will know how to properly treat your deck to withstand exposure to water and chemicals.
It's also crucial to check customer reviews and testimonials for deck repair contractors. It will give you an idea of their work quality and professionalism from past clients' experiences. Feel free to ask for references or examples of previous projects they've worked on. By doing your due diligence, you'll increase your chances of hiring the right deck repair Los Angeles contractor who will provide excellent service and deliver high-quality results for your project.
Conclusion
Taking care of your deck is crucial for its longevity and safety. By understanding the signs that indicate the need for professional assistance and knowing when to hire a deck repair contractor, you can ensure your deck remains in top condition. Whether it's deck repairs, fixing, replacement, refinishing, or sealing, consulting with experts will help you maintain a beautiful and functional deck. If you're in Los Angeles, make sure to choose a reliable and experienced deck repair contractor to address your specific needs.
By recognizing these signs and calling in an experienced deck repair contractor in Los Angeles when needed, you can ensure that your outdoor space remains safe and enjoyable for years. Remember, a well-maintained deck enhances the value of your property and provides a welcoming outdoor space for you and your loved ones to enjoy. Don't ignore the signs – take action and hire a professional deck repair contractor today!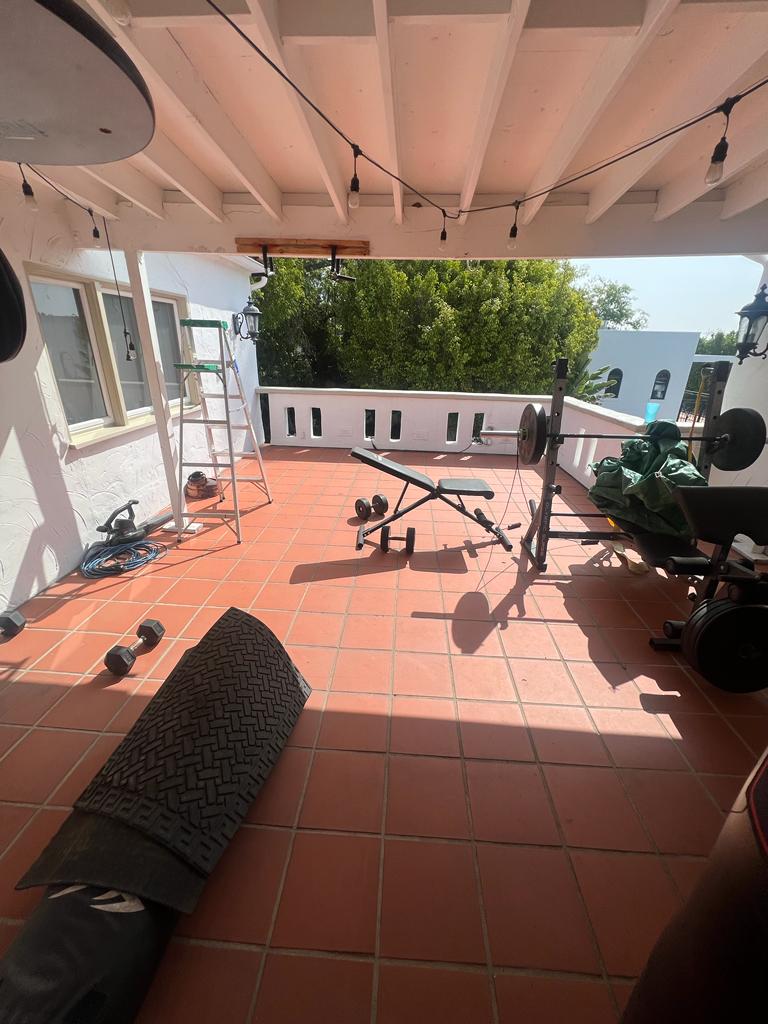 Decks are a terrific way to add value to your house and provide a year-round gathering place for friends and family. However, even the strongest and most well-built decks have upkeep requirements that can accumulate over time if regular maintenance is not performed. Deck repair is probable if your decking is a couple of years old. The most basic deck repairs may be done by yourself.
DIY Deck Repair is an excellent method to save money while giving your deck a facelift without hiring a professional. You can quickly repair and enhance your deck with the correct equipment and supplies. With the right information and tools, you can care for your deck and endure it for many years. Fixing a deck may save you time and money, especially if the area is small. Decking repair, whether aesthetic or structural, may be a do-it-yourself effort. It is also a faster and less expensive choice than phoning a professional.
Check More Blogs: The Importance of Regular Deck Maintenance: Tips for Keeping Your Deck Safe and Beautiful
How to fix
Identifying the Problem
After a hard day, a backyard deck is a terrific place to rest and decompress. You may be thinking of adding a deck to your landscaping to make it more appealing for dining outside or enjoying a drink with a friend, but you may be concerned about some of the deck problems. While you know, you want a suitable place; you surely don't want an outside area that will cause you headaches, inconveniences, and stress. You want to enjoy your patio since it is an investment.
The first step in resolving any patio issue is determining what maintenance and upkeep is necessary. Patios are often composed of concrete or stone, and they must be sealed regularly to keep the elements at bay. It is also critical to examine the patio regularly for symptoms of damage or degradation, such as cracked concrete or loose stones. The patio must be cleaned periodically to avoid dirt and debris buildup.
Apart from routine maintenance and care, being aware of any possible concerns is also critical. For example, if the patio is subjected to excessive sun or rain, it may discolor or sustain water damage. Therefore, it is essential to learn how to handle any patio-related difficulties. Typically, it is preferable to begin by identifying the problem and then taking the necessary actions to resolve it. This might include filling any cracks or adding a sealer to keep the patio from deteriorating further.
Gather the Necessary Supplies
The first step in DIY deck repair is to acquire the necessary supplies. Whether repairing a few damaged boards or making more significant repairs, having the correct supplies is critical. Understanding what you'll need before you begin can help you save time and money. Pressure-treated wood is frequently the best choice for deck materials. It's tough, long-lasting, and resistant to decay and insects. If you need to replace broken boards, ensure they are the same size and thickness as the originals. Deck screws, nails, and other hardware are also required.
Additional supplies, such as joist hangers, post anchors, and deck flashing, may be required for more significant restorations. You'll also need a drill, a saw, a screwdriver, a hammer, a level, and a measuring tape. If your deck is built of composite material, you may need to purchase a saw blade explicitly developed for cutting composite boards. You'll also need to ensure you have the necessary cleaning and staining products. A power washer, deck cleaner, sealer, and stain are among them. Use products that are made for the sort of wood your deck is built of.
You can ensure the success of your DIY deck repair job by gathering all of the required items before you begin. Conducting your homework and selecting suitable materials and equipment for the project is critical. You can repair your deck and make it seem new again with the correct supplies and some know-how.
Repairing Cracks and Splits
A cracked or split deck may be an eyesore and a safety threat. However, you can repair a cracked or split deck with simple DIY procedures.
To begin, clean the area surrounding the crack or split. Remove any dirt, debris, or mildew accumulated with a power washer and a scrub brush. Scrape away any loose or flaking paint or wood with a putty knife.
Once the area is clean and dry, use wood filler to fix the crack or split. Smooth the wood filler with a putty knife and allow it to dry thoroughly.
After that, smooth the area where the wood filler was applied using a sander. This will assist the filler in blending in with the surrounding wood, giving the restoration a more natural appearance.
Lastly, apply a coat of deck stain to the area with a paintbrush. This will assist in preserving the wood while also making the restoration appear more smooth.
Replacing Damaged Boards
If you have a DIY deck repair job that requires replacing broken boards, you must know how to do it correctly. Changing boards may be complex, and it's critical to do it right, so the deck remains structurally strong. To begin, analyze the damage to identify which boards must be replaced. Consider any bent boards, fractures, splinters, and any components that may have deteriorated over time.
After determining what you require, it's time to select the appropriate boards. Because pressure-treated wood is more durable, it's an excellent choice for the project. Be careful to measure the present boards and purchase replacements of the same size and type of wood. Before replacing the broken boards, clear the area and clean up any debris. Next, using a saw, cut the panels to the appropriate size and form. Finally, attach the new planks with a hammer and nails.
Check the boards for any evidence of more damage. If the panels are bent or fractured, you may need to sand them down or paint over them to finish the work. Replacing the broken boards in your DIY deck repair is a snap with a few easy steps. Then, you'll have a deck that appears like new and the pleasure of a job well done.
Finishing Touches
DIY deck repair is an excellent method to increase the value and pleasure of your house. The final phase in the process is the finishing touches that will make your deck seem brand new. These measures will guarantee that your deck is both valuable and attractive. The first step is to use a power washer or pressure washer to clean the deck. This will clear away any dirt and debris, allowing you to examine any required repairs. After cleaning the deck, look for loose boards, nails, screws, or other possible hazards. Before proceeding, make any needed repairs.
When the repairs are finished, it's time to put the finishing touches on. This involves sanding rough edges, using a wood filler to fix cracks or gaps, and staining or painting the whole deck. Use high-quality outdoor paint to protect the wood if you wish to paint. Next, add ornamental components like outdoor lights or furniture when the paint has dried. The final step is to apply a deck sealant. This will prevent the wood from fading and water damage. It also provides the deck with a glossy appearance and makes cleaning simpler. With a bit of work, you can have a fantastic DIY deck repair that looks brand new.
Conclusion
DIY deck repair is an excellent method to save money while extending your deck's life. With a few essential tools and a few hours of labor, you can drastically improve the appearance and feel of your outdoor area. Not only will you save money on installation, but you will also be able to tailor the project to your preferences. Replace damaged boards, patch gaps, paint, and seal, and add aesthetic details like railings and seats to your DIY deck repair. With a few pointers and some study, you can do deck repairs that will endure for years. And the money you save can be used to make further changes to your outside space or to start a new project. DIY deck repair is a cost-effective way to maintain and improve the appearance of your deck.
If you're looking for professional assistance with deck repairs, consider contacting Capital Deck & Stair Waterproofing. They are a reputable business specializing in deck and stair waterproofing services. While DIY repairs can be rewarding, sometimes it's beneficial to seek the expertise of professionals to ensure the longevity and durability of your deck. Capital Deck & Stair Waterproofing can provide you with the necessary expertise and guidance to tackle any deck repair project effectively. Their services can help you save time and ensure that your deck is well-maintained and protected against water damage.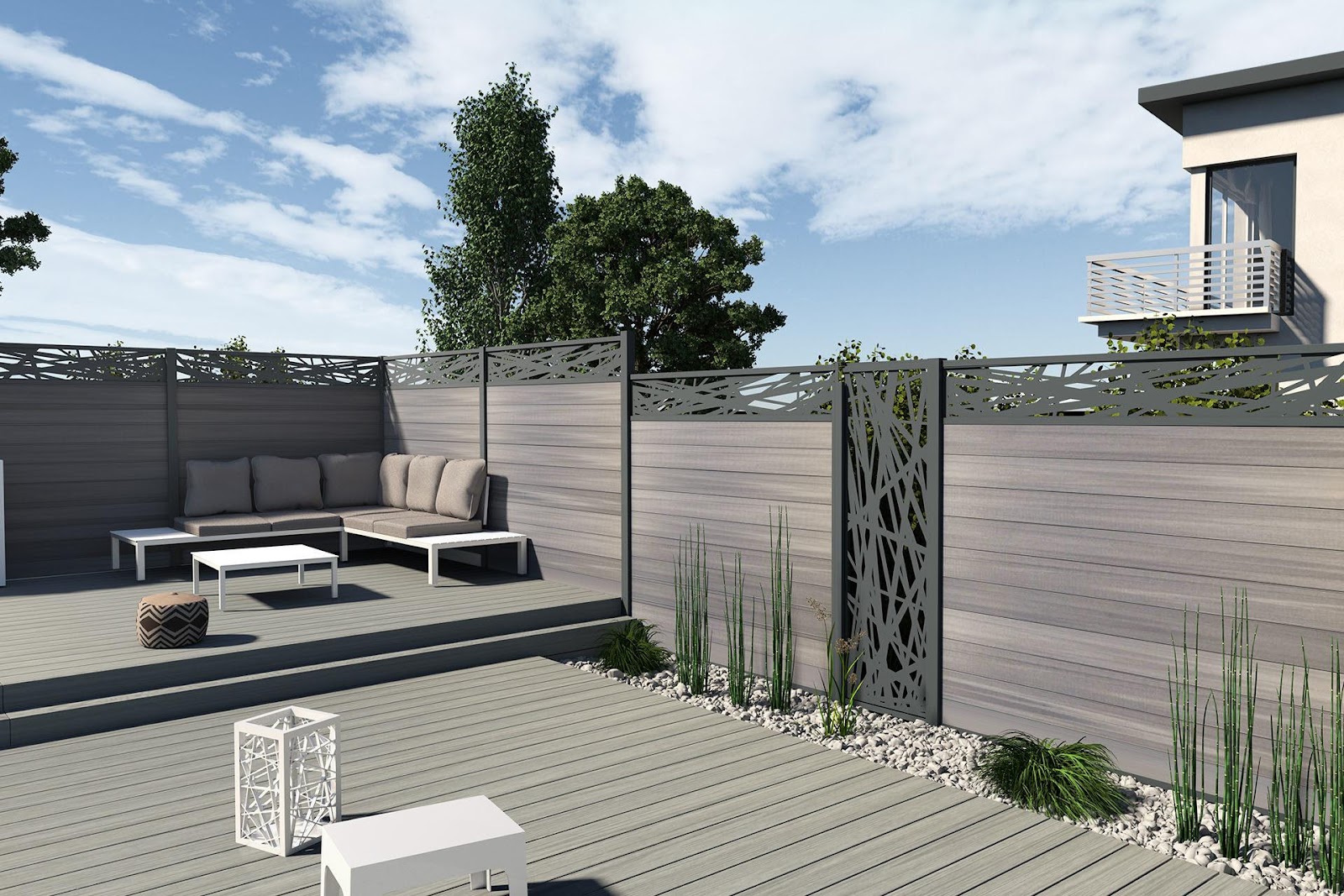 With COVID-19, decks have gained popularity as flex spaces for work, relaxation, and weekend staycation. They have made working from home agreeable while allowing you to maintain your privacy and maximize productivity. For elevated decks with open fence designs, privacy is more of a concern than for ground-level decks.
By adding privacy to your deck, you can not only design your space to your liking but also have a quiet place to retreat after a long day. There are many options that can be incorporated to reduce sight lines in any deck space. For instance, a privacy fence is far less invasive than other home improvement projects, with several benefits.
Here are five reasons to why adding privacy to your deck would be a good idea:

Maintains privacy of your home
By creating a visual barrier to your deck, you can restrict the view of your property from prying neighbors' eyes. Especially if you have a pool, hot tub, or patio, adding a privacy wall or fence to your deck will keep you safe from watchful eyes while you enjoy your pool time.
Supports security and safety
In case you have toddlers or pets, a privacy wall or fence can be beneficial in providing security and safety to your family by avoiding falling incidents.
Improves the look of your deck
Privacy features are also a great way to improve your outdoor spaces and the look of your home's landscaping. Not only do you get an intimate space to yourself but also a more peaceful setting to rest and relax outdoors.
Gives your furniture weather protection
Privacy features also help you protect your outdoor furniture from weather like potted plants and landscaping. Your privacy wall or feature can also be your shade from the sun in the scorching summer heat.
Enhances the curb appeal
Not to exaggerate, but privacy features helpenhance the curb appeal of your deck space. With several sizes, colors, and style options, you can match your privacy wall to the exterior of your home to make your outdoor space aesthetically pleasing.
Ways to add privacy to your deck
Consider your needs before you look for ideas to add privacy to your house. Do you want a permanent fixture like a privacy fence on the deck? Or are you looking for a more flexible idea that can be customized to your changing needs later?
These privacy deck ideas will not only curb the appeal of your outdoor space but will also help you achieve a seamless indoor-to-outdoor connection that speaks to your style.
Deck board privacy wall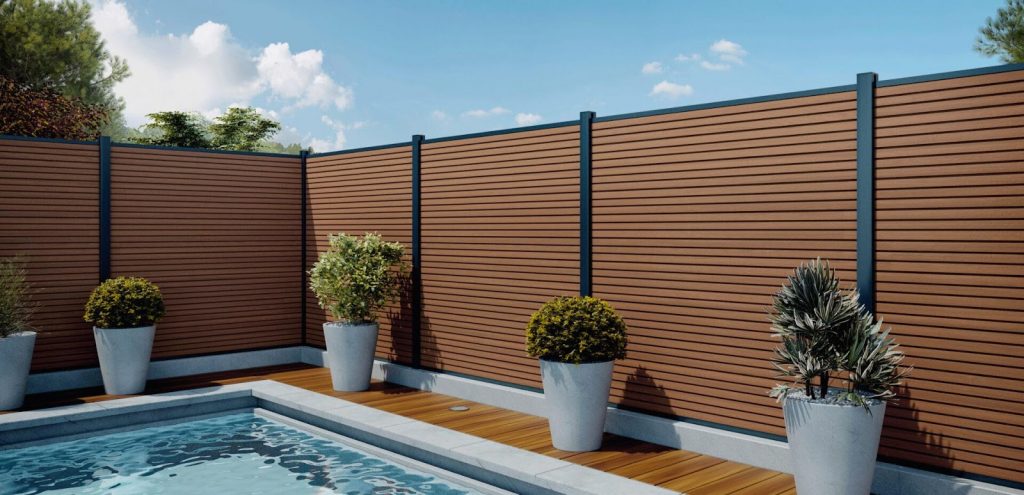 If you're looking for something that would be both stationary and permanent for creating the privacy wall or outdoor fence, a composite deck board would be a wise choice. Deck boards joined horizontally with even spacing in the middle of two vertical steel joists make for a lasting, stylish, and weather-resistant privacy wall.
You can also waterproof your privacy wall or fence to avoid water damage and rot.
Similarly, you can opt for a privacy fence-like railing that joins railing posts with composite deck boards. However, you might need to adhere to local and international safety codes while creating these ideas of privacy walls or fences.
Build a moveable privacy screen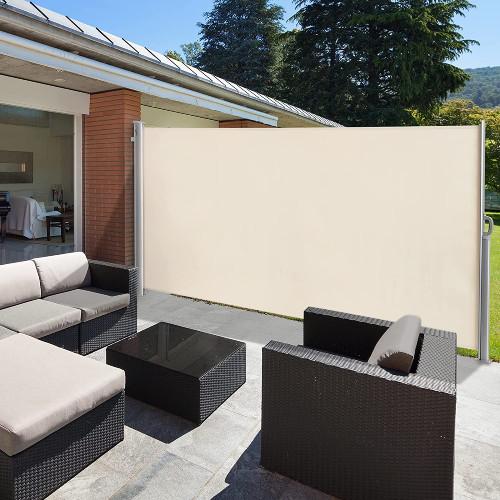 For a moveable privacy screen option, you can use deck boards and fascia to build a deck partition without having to comply with local safety codes. You can build either a simple wall with ground support or folding panels. Use planters as support at the bottom to help stabilize the screen and create a seamless outdoor to indoor connection.
Use lightweight foam cores and wood-alternative deck boards to help increase the wall's functionality and reduce the weight of the material. Wood alternatives are 45 percent lighter than the rest of the options, with easy installation and low maintenance features.
Create a private pergola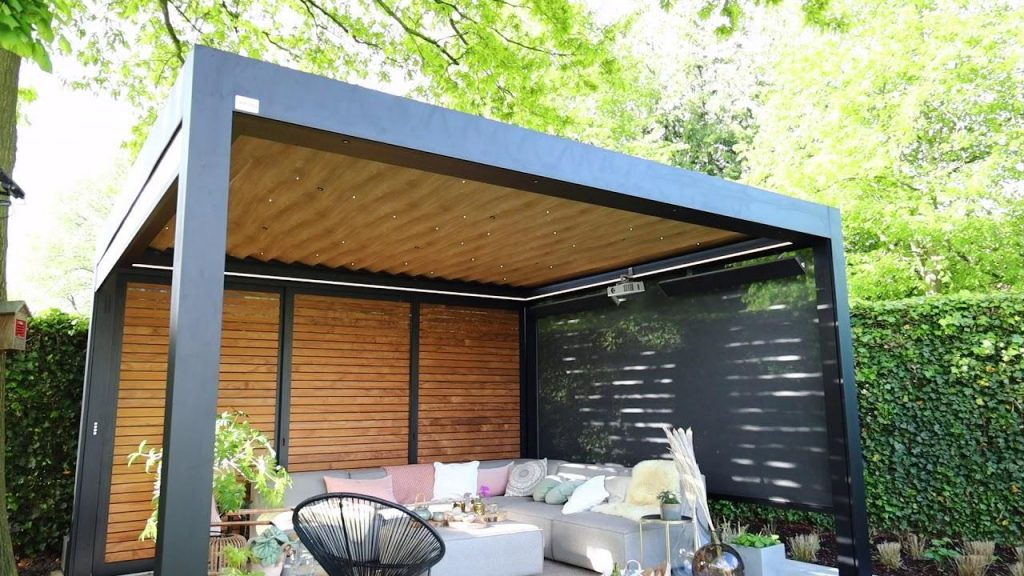 If you are looking for ideas to use your outdoor space versatilely, what can be a better choice than steel pergolas. Steel pergolas have a variety of privacy options, including outdoor curtains.
Like indoor windows, you can hang curtains from your pergola to instantly add privacy to your space. You can close these curtains to make it a more intimate space or allow the breeze to roll freely through the semi-opened structure. Choose curtains made from a sturdy fabric for your outdoor space that can withstand all types of weather.
Aside from privacy, pergolas can alter the overall design aesthetic of your outdoor space and give you the perfect point to host gatherings and dinners.
Use plants to make a fence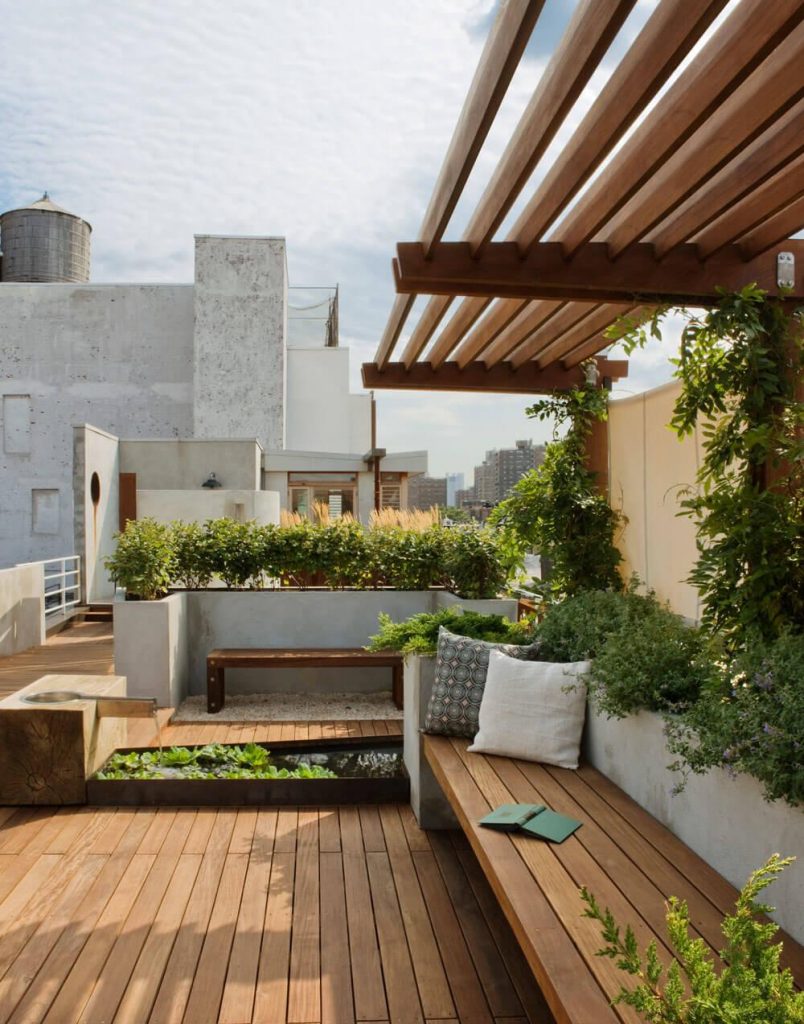 The most seamless yet old-fashioned way of adding privacy to your deck is by using plants on the outer rim of your deck. Large plants also give your outdoor space a biophilic aesthetic design look while creating a secluded oasis for you to unwind and gossip with your family and friends.
However, using plants also presents many challenges for wooden decks. The added weight, water drainage, and spills can expose your deck to premature rot and decay. To prevent water damage to your deck, get your deck waterproofed and use a steel frame to support the plants' added weight and avoid corrosion.
Waterproofed decks with steel frames can withstand weather and water damage while saving costs on their maintenance.
Use your house architect to achieve privacy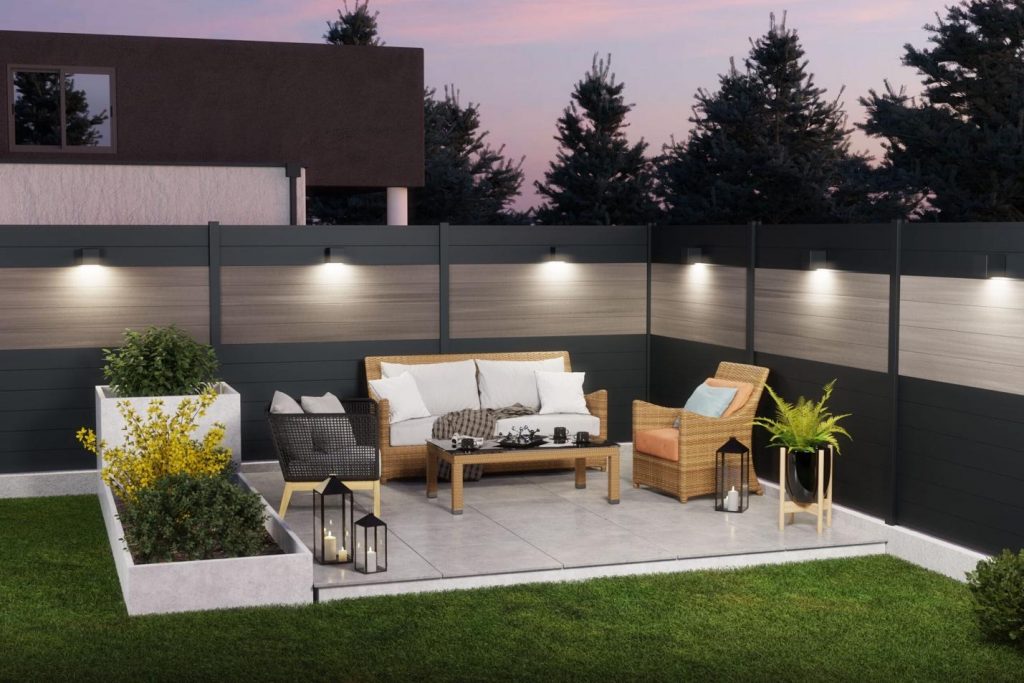 When deciding where to build the deck, keep the lines of your house in mind. Some corners of the house offer more privacy than the rest, so choose the side that is most out-of-way and is less exposed to the people for building your deck.
Moreover, you can extend the rooftop of your home to cover the deck to make the indoors look connected to the outdoors.
Create a canopy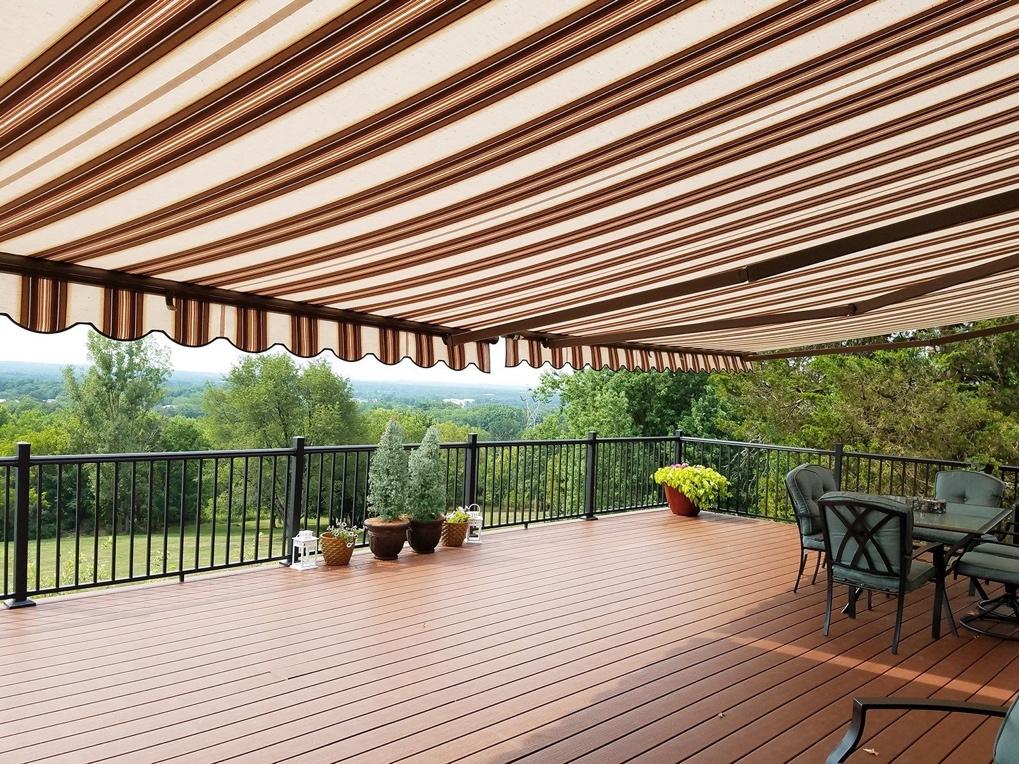 Using traditional awning as your privacy screen on top of your deck will keep the blazing sun and neighbor's sight from the second-floor windows away. You can choose any retractable style awning to make your space private.
For a privacy deck idea, choose the fabric that best compliments your house and landscaping while adding an aesthetic aspect.
Take away
Use any of the above designs that speak to your landscaping and aesthetics to create a delicate yet versatile privacy option on a deck or patio. Pergolas and deck board privacy walls are some of the most sought-after options by homeowners due to their visual privacy and elegant design options.
If you would like to get your deck and planters waterproofed, contact us at Capital Deck and Stair Waterproofing for a FREE QUOTE.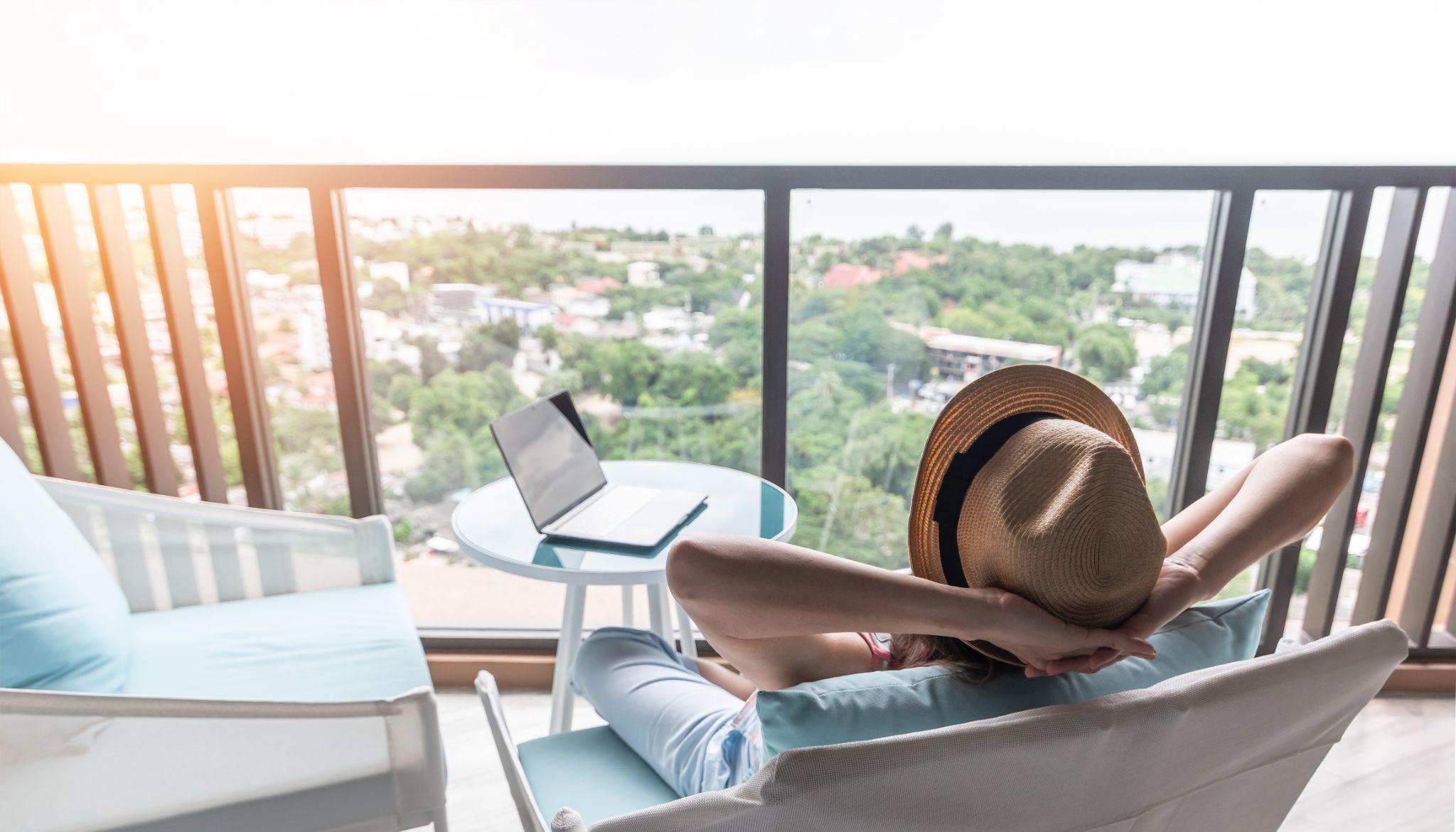 An outdoor leisure deck or balcony isn't truly complete until it's sealed and waterproofed. Without a waterproof deck coating, rain and the elements will quickly tarnish and deteriorate the surface until it needs repairs—or a complete replacement!
While you may be hesitant to invest even more money into your deck or balcony after you've already built or refurbished it, a waterproof coating is crucial for getting the most value for your money. Just how much does deck or balcony waterproofing cost? Read on to find out what determines the price tag and how you can get the best deal.
How Much Does Deck Waterproofing Cost?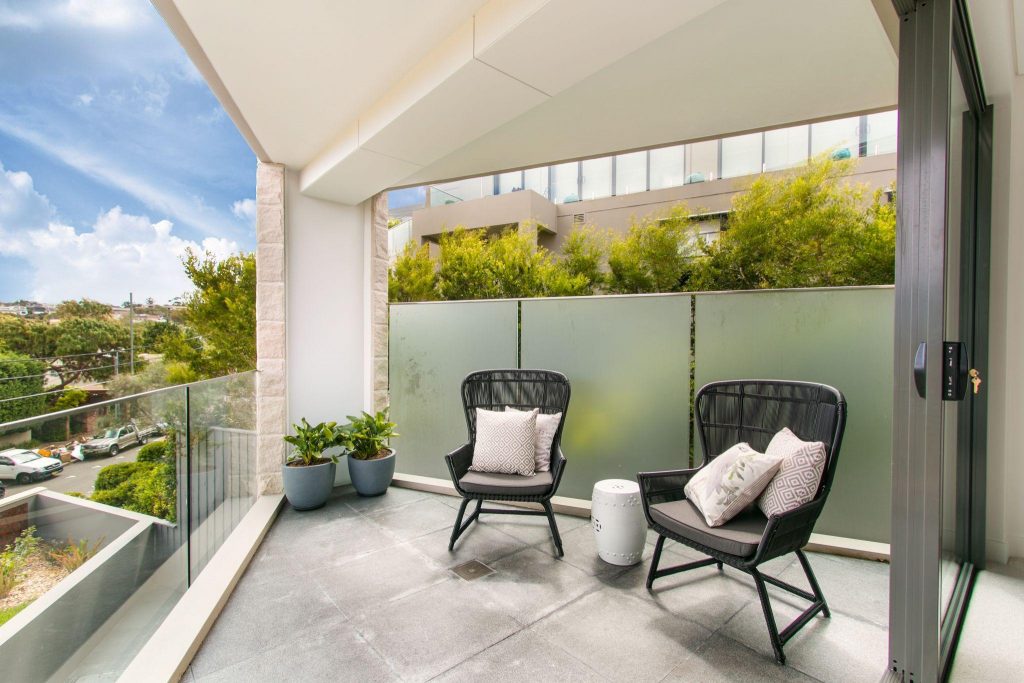 Estimating the cost of waterproofing isn't entirely straightforward. As with basically any large home project, there are more factors and variables involved than meet the eye. While it may be nice to think that cost would just come down to square footage, your deck's material, location, size, and other variables can all affect the price.
Cost Factors of Waterproofing
While every waterproofing project is different, cost is usually determined by a combination of factors such as:
Size: What's the square footage of your deck? As with any finishing project, the larger your deck, the more attention it needs and the more it will cost to get the job completed.
Products: There's plenty to choose from when it comes to waterproof coatings and sealants. That means there's also a lot of prices to choose from. Depending on how you want your deck to look and how long you want it to last, you'll probably need one or more products of certain quality and in certain amounts. Higher-quality products, of course, come at a higher cost.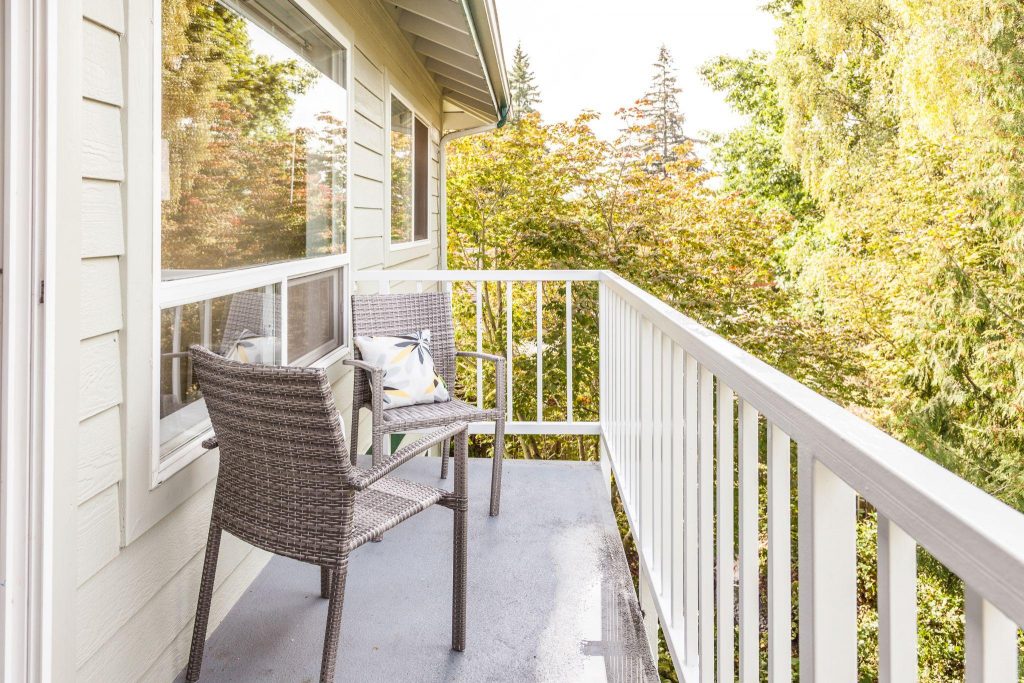 Speed: How soon do you want your deck waterproofing job finished? Sometimes you can pay a little more to have the job expedited or handled by more crew members. Other times, however, you may be fine saving more money by having it done at a slower pace.
Cleaning: Is your deck even ready to be waterproofed? Your deck might need to be cleaned and prepped thoroughly before a waterproof coating or sealant can be applied. While most reputable waterproofing companies will handle this step, it may add to the final cost of the project.
Professionalism: There's more to waterproofing a deck than slathering on a coating of sealant! If you value end-product quality, you'll want to hire industry professionals. While it may be tempting to "hire" your neighbor or friends to waterproof your deck for the cost of a few pizzas, the final result will most likely suffer.
Determining an Estimate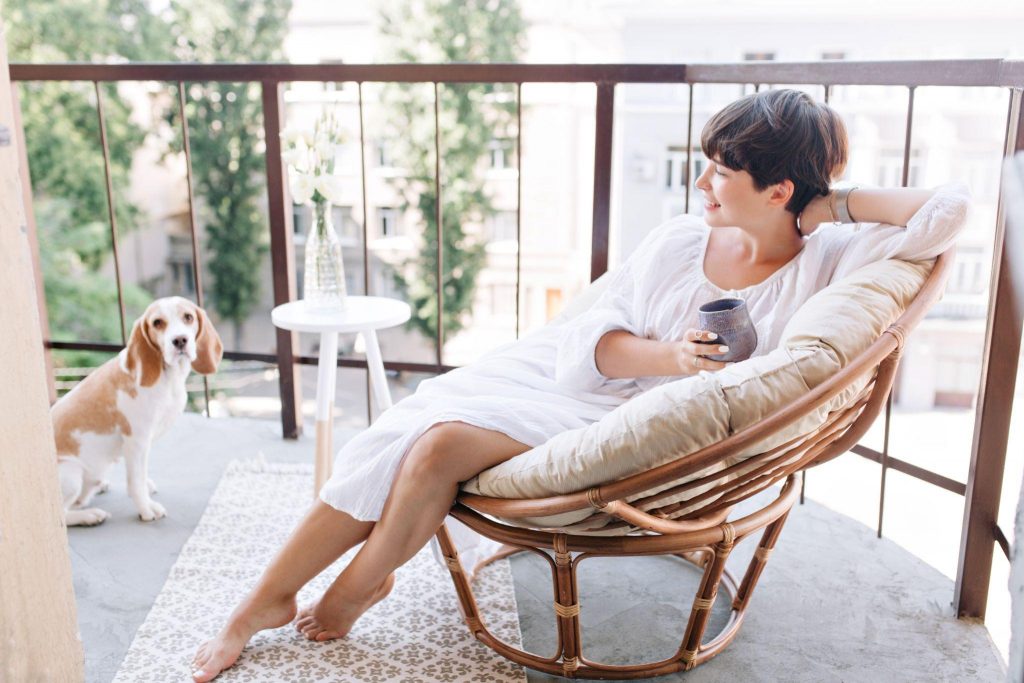 So, how can you combine these factors to determine deck or balcony waterproofing cost? Scope and quality are the key factors in determining cost. As you might imagine, larger projects cost more than small ones, just as high-quality materials and workmanship cost more than low-quality materials and amateur workmanship.
Even so, it's still a bit difficult to determine project cost based on scope and quality alone. While you can measure the square footage of your deck and calculate a rough estimate based on the price of a waterproof coating, the resulting estimate would neglect prep, labor, and other considerations depending on your deck.
Ultimately, cost can vary widely depending on your deck and where you live. In fact, the same deck in two different locations can have entirely different waterproofing costs!
The best way to get an estimate is to contact your local waterproofing professional. That's why our team at Capital Deck & Stair is happy to provide free estimates for every project.
In any case, however, waterproofing generally isn't too expensive. It can even pay for itself, considering the potential cost of deck replacement due to water damage.
Get a FREE Estimate from Capital Deck & Stair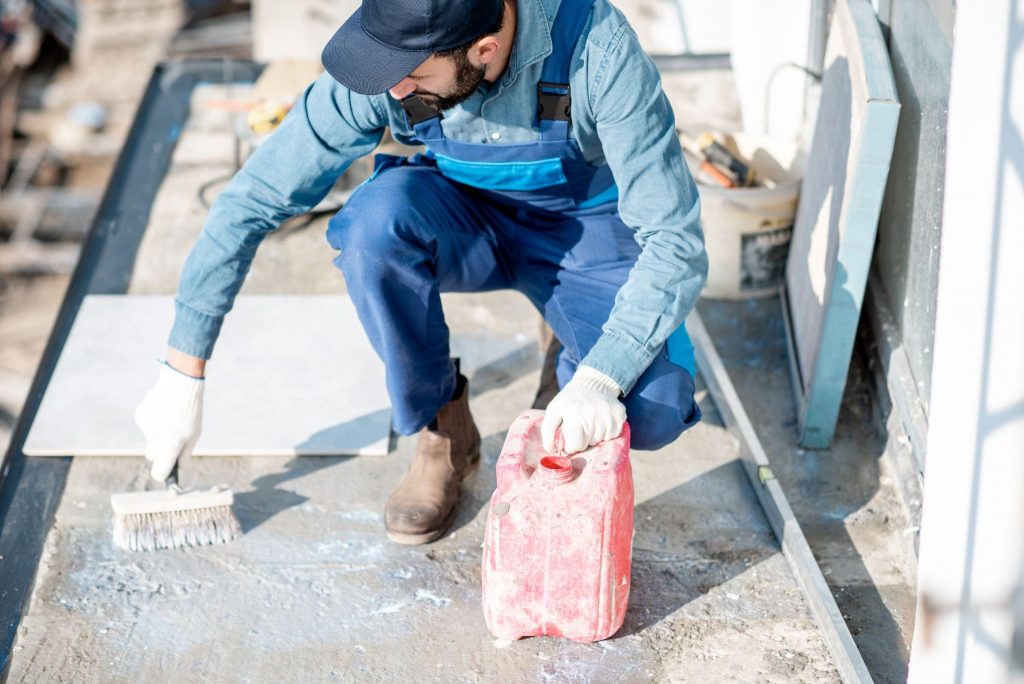 With over 30 years of waterproofing experience, we've seen enough projects to provide our customers accurate, upfront estimates for their waterproofing needs. We'll even do it for free!
Capital Deck & Stair is a family-owned and operated company serving residential and commercial customers throughout Los Angeles and Orange County. In addition to a free estimate, all of our work is backed by competitive pricing, professional results, and an 8-year warranty. We'll even work around your schedule (including weekends) to ensure the job gets done on your terms.
For more information on our waterproofing services and to request a FREE estimate, call Capital Deck & Stair at (818) 697-6334 or contact us.
A deck is far more than just something that brings up your property value and makes your home more beautiful, it's also a highly-versatile space that you can do all sorts of things with. Whether you simply have a small deck overlooking your property or a large, rooftop space to build to your heart's content, decks can be turned into nearly anything your wildest imagination can dream up.
Here are five crazy things people have done with their outdoor deck spaces to make the most of them.
Rooftop Pool & Spa
Can you imagine having a swimming pool located hundreds of feet in the air with panoramic views of the sprawling metropolis below? Rooftop pool decks make it entirely possible! You do need to have a roof that's capable of supporting the immense weight from the thousands of gallons of water fed into the pool and/or spa, but you do occasionally see rooftop or elevated deck installations at hotels, apartment complexes, and other large buildings across the state.
Driving Range
One of the most satisfying feelings as a golfer is watching the ball you've smashed off the driver sail out into the distance for sometimes as much as 300 yards or more. And what better way to get more distance out of a shot than to raise the starting elevation? Some driving ranges around the country have started to build double and even triple-deck driving ranges. Not only can these structures accommodate more golfers, but they can also add to the enjoyment of the experience. Some people who live on larger plots of property have even built small driving range pads into their existing home deck or balcony so they can get some extra practice in at home!
Athletic Court
Ever wanted to have a basketball or tennis court on your deck? Thanks a wide variety of waterproof outdoor materials, you can! Athletic court decks are particularly common in hotels and high-rise apartment buildings where space is at a premium, which means you can probably find more than a few out here in the Los Angeles area. They're particularly enjoyable for residents or guests, who can enjoy getting some exercise and fresh air with a unique view, just so long as the ball doesn't go plummeting to the ground below from several stories up!
Gardens
A rooftop garden is a great place to not only raise a wide abundance of plant life, but to make your deck space more aesthetically pleasing and even shady. People have built structures for all kinds of plant life on rooftops, including vines, ivy, rose gardens, rare and exotic flowers, and even certain types of trees. A rooftop deck makes a popular spot for events like weddings, corporate mixers, or just a little bit of rest and relaxation surrounded by nature, even if you're in the middle of a giant city.
Bar
Rooftop bars are exploding as one of the latest trends in high-rise buildings. Not only do these provide an excellent way to bring in extra revenue, but they're popular social gathering spots that are frequently packed with people during weekends. Bars need to be outfitted with all sorts of added equipment, plus they need to be sealed with non-slip waterproof surfaces to ensure guest safety. However, if your roof is already built to handle foot traffic with a regular deck, adding a bar to it takes very little in the way of retrofitting or additional construction.
Have a crazy idea you want to see about adding to your roof? Call the Los Angeles deck waterproofing experts at Capital Deck & Stair Waterproofing at (310) 912-7737 to discuss them and let us help you make that dream come to life!
With the New Year rapidly approaching, you may be busy making your New Year resolutions and preparing to make transformations in your life. While your mind is on renewing old things and bringing them up to date, it's important not to forget your home, and especially your deck.
In sunny California, the warm weather will be here sooner than you think, and it'll be time for summer barbeques, splashing in the swimming pool, and spending long evenings on your deck. Why don't you get a head start and schedule waterproofing services with our Los Angeles deck waterproofing professionals?
Waterproofing can help you refresh the look of a tired and worn out deck. It can also help you preserve your deck for many more years of enjoyment. Our waterproofing solutions are low-maintenance, which means less work and more fun for you. In addition to improving the look and safety of your home, a fresh coat of customized waterproofing can dramatically increase the value of your home or rental property.
We offer warrantied waterproofing service for:
Your home's safety, beauty, and upkeep are important to us. We offer a variety of resurfacing and waterproofing surfaces to help you maintain many surfaces around your property. All our waterproofing projects use superior materials to ensure that your deck is not only waterproof, but fire retardant and flexible to preserve your deck.
We offer custom blended colors at no additional cost, so your new waterproofing coat will blend seamlessly with your existing home and yard décor. We also work around your schedule, and we offer weekend and after-hours services to meet your needs. With multiple crews in the Los Angeles and Orange County areas, we can offer quick, reliable service.
Get the advantage of more than 30 years of deck waterproofing experience for your home. Schedule a free estimate today , and one of our qualified waterproofing professionals will come to your home for an inspection.
Contact our team at Capital Deck & Stair Waterproofing by calling (310) 912-7737 .
Your deck is an extension of your home and living space, and like your home, it requires regular cleaning and upkeep to remain safe and comfortable. Composite and natural wood decks may have different requirements, but there are some basics for all decks. Here are some do's and don'ts of deck care to keep in mind.
Deck Do's
Do give your deck a thorough annual cleaning. Your deck needs annual exfoliation to allow protective sealers to seep deeper into the wood of your deck. Choose a dry, moderately warm day to apply a material-appropriate deck-cleaning solution with a sprayer or roller. This will kill mold and bacteria that can speed the decay of your deck. A scrub brush can help the cleaner get into hard to reach spots and crevices to ensure that your whole deck is cleaned.
Do cover surrounding plants before cleaning your deck. Cleaners and other chemicals can be hard on plants, so it is important to loosely cover them with plastic sheeting or tarps to prevent them from being sprayed. Avoid covering them too tightly, which might restrict air movement.
Do sand your deck before applying sealer. After washing your deck, allow 48 hours for it to fully dry. Your next step will be to lightly sand your deck to remove splinters or damage due to pressure washing. A power sander may be too harsh, but 80-grit sandpaper should be enough. After your deck has been sanded, apply a sealer to prevent the wood from cracking, cupping, or warping. Tinted sealers and stains can wear down over time with traffic, but clear sealant will last longer.
Do clean your deck regularly. In addition to your annual cleaning, you should keep your deck swept free of puddled water, leaves, branches, dirt, and other debris. In snowy areas, a plastic shovel can remove snow without damaging your deck.
Do watch for damage. If your deck becomes damaged, it can become a significant safety hazard and lead to further damage. Inspect your deck regularly for soft or splintered spots, loose nails, boards, or railings, and split or rotten planks. Promptly repair damaged areas when discovered.
Deck Don'ts
Don't rely on a power-washer. While this can be an effective and quick way to clean our deck, it can also cause damage. If you do use a pressure washer, keep the stream moving whenever the trigger is moving. A garden hose with a hard stream setting should provide enough pressure to clean your deck without damaging it.
Don't use chlorine bleach on your deck. This can damage the cellular structure of your wooden deck and strip it of color. It also can harm the plants growing around your deck. Oxygen bleach is a safer alternative, but it still isn't appropriate for redwood decks.
Don't use paint to seal your deck. New paint can look polished and clean, but it will distress very rapidly. If your deck was painted and you are looking to use a different sealant, you will need to sand off all the paint before you can refinish your deck. Synthetic sealants can prevent mold and mildew while protecting from sun damage and water damage.
Don't assume pressure-treated wood decks are maintenance-free decks. While pressure-treated wood can resist rot and insect damage, it still required sealant and cleaning. Be sure to use products intended for pressure-treated wood when protecting your deck from sun and water damage.
Don't use natural material rugs on your deck. It is important to prevent your deck furniture from scratching the surface of your deck, but natural fiber rugs such as jute and bamboo can absorb moisture and encourage mildew. Look for rugs made from recycled plastics for an eco- and deck-friendly solution.
Keep Your Deck In Shape with Los Angeles Deck Waterproofing Services –
(310) 912-7737
With more than 30 years of experience, Capital Deck & Stair Waterproofing can help you preserve the beauty and safety of your deck with a wide variety of waterproofing solutions. Let us help you refresh your deck, balcony, or outdoor stairs with our warrantied waterproofing services. Our Los Angeles deck waterproofing crews are available when you are, with weekend and after-hours scheduling available.
Request a quote today, and learn more about getting the most from your deck. Contact us by calling (310) 912-7737 .
No matter what type of deck you have, wood or concrete, it is important to have it waterproofed as soon as you have it installed. By doing this, you will avoid future headaches and costly repairs. Even though it may not rain as much in Los Angeles, the fact of the matter is that there are still external elements that are going to affect your decking. Taking the extra step to waterproof your outdoor space can save you time and money in the long run.
Waterproofing: It's Not Just for Wooden Decks
Many people mistakenly believe that their concrete deck is immune to the weather. Just because it is not made of wood does not mean that it cannot still get damaged. While concrete may be more sustainable and less susceptible to water damage, it is still very much at risk.
How Does the Damage Occur?
If you have any cracks in your concrete deck, the water can seep down into the cracks and result in damage. When temperatures dip down low during the fall and winter, the moisture trapped down in the cracks can begin to freeze, causing the cracks to expand. The more cracks that begin to develop and the more water that gets settled into your deck, the greater the amount of structural damage that can occur.
Think of it this way. If the water has nowhere else to go, it will continue to settle below the deck and start softening the ground that the deck is built on. Eventually, when people walk on the deck, the pressure that is created on the softer spots of soil can cause the deck to crack. Once these cracks have built up, the cost to fix all of them can become high. In some cases, you may need a new deck entirely.
Take preventative measures now and waterproof your deck. At Capital Deck & Stair Waterproofing, we offer free estimates so that we can accurately give you an idea of the work that is needed and help to create a plan that is right for you.
Call (310) 912-7737 today to speak with our Los Angeles deck waterproofing specialists . We have 30+ years of experience in the business.
Every part of your home should be a reflection of your personality and contribute to your vision of where you want to live, from the master bedroom and the living room to outside decks and patios. It is the outer portions of a home that are often overlooked, though, as people think a house is primarily what is on the inside. To truly create a home that fits exactly what you wanted, consider all the fine and forgotten details. In this blog entry, we discuss different types of outdoor stairs and how they can complement your deck .
Three outdoor stair designs that may interest you or complete your project perfectly are:
Spiral stairs: If you do not have much space in your backyard, utilizing a spiral staircase can minimize the footprint of the entire design, allowing you to save deck space for other projects. Even space is not a concern, spiral stairs should still be considered when you want to add elegance to an outdoor deck, or perhaps complement circular designs throughout your home.
Cascading stairs: When you have a large deck that you want to seamlessly blend into the surrounding yard, cascading stairs might be the way to go. Each step in a cascading staircase is generally quite shallow and broad, creating a look as if the deck is flowing, or cascading, down the ground. Cascading stairs are typically a finished wood, rather than metal or concrete, to further create the illusion that the naturally look of the yard is part of the deck.
Traditional designs: A second-story deck for lounging or barbequing can look like the inside of a home has been placed on the outside. To complement this modern look, consider using a traditional staircase design that mimics the stairs you have inside your home. When constructed and finished correctly, this can really bring the look of an entire home together like none other.
Do you have questions about outdoor stair designs, installation, maintenance, or finishing? Capital Deck & Stair Waterproofing is here to help! Our Los Angeles stair waterproofing specialists have been working in the industry for more than 30 years, helping people with countless, complex deck and stair jobs for their homes and businesses. Contact us online to learn more about our services or to get a quote for your project.
When you need a place to relax and unwind, nothing can beat a great leisure deck . When built to your liking, a leisure deck can feel like your private Fortress of Solitude, or it can become the centerpiece of your home whenever you have guests to entertain. But if your leisure deck is missing a few key elements, you might find yourself wanting for more.
To get the most enjoyment out of your leisure deck, include or improve these five things:
View: A leisure deck is meant for gazing into the distance, thinking about all the things that make you smile and feel calm. If the view from your leisure deck is lacking, find fun ways to spruce it up. This could mean adding a little garden or a fountain if your deck faces a large yard, or maybe hanging interesting decorations if your leisure deck is in a tight space, such as an apartment complex balcony or rooftop.
Furniture: You are going to want to sit and relax on your leisure deck, right? The furniture you have there is just as important as anything else. Find pieces that both complement the overall scene and don't leave you sore after hours of lounging.
Lighting: One of the hardest elements an artist can master is the lighting in their paintings or photography. In this way, building or enhancing a leisure deck is like working on a piece of art. Too little lighting, and you won't be able to see where you are going for nighttime hangouts; too much lighting, and you can interrupt the relative peace your leisure deck was supposed to bring. Consider multiple options when adding lighting, including where light sources actually go, until you find the right balance.
Friends: Does your leisure deck look and feel great but also a bit lonely? Sounds like it is time to get some friends together to liven up the place! You'd be surprised how quickly you can fall in love with your leisure deck once you see a group of friends and family together on it, laughing and enjoying the day or evening. Don't forget: Los Angeles weather means just about every day is a good day for a barbeque!
Deck: Of course, you have to appreciate and care for your deck from the ground up. In order to make a noticeable and welcome improvement to your leisure deck, you should think about staining or weatherproofing it. A new splash of color can instantly create a soothing atmosphere, and sealants ensure it will remain that way for quite some time, even after the sun or rain beats down on it.
At Capital Deck & Stair Waterproofing, our Los Angeles deck waterproof specialists are known for providing top-quality craftsmanship at fair prices and always with a friendly attitude. If you want to improve your leisure your deck with ease, come to us to learn about our services . You can contact us online at any time and we'll get back to you as soon as possible.