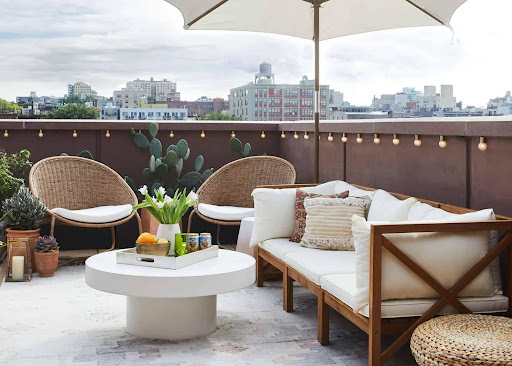 Even the highest-quality decks will eventually require some level of maintenance or repair. Knowing when to call the experts can save you time and money and ensure your safety.
It's essential to understand what signs indicate the need for professional deck repair so that you can address any issues before they become significant problems.
Introduction
A well-maintained deck not only enhances the beauty of your outdoor space but also ensures its safety and longevity.
If you're wondering whether or not it's time to call in a pro for your deck repair needs, there are some signs you need to pay attention to. While you may be tempted to tackle the repairs, sometimes it's best to leave it up to the professionals. After all, they have the experience and knowledge to get the job done right.
One of the first signs that it's time to hire a deck repair contractor is if your deck has become unstable or unsafe. It could mean that your joists rot, your posts are loose, or your railings need to be more secure. If any of these things happen with your deck, it's essential to address them immediately so that no one gets hurt.
Explore the signs that indicate the need for professional assistance and provide insights into deck repairs, fixing, replacement, refinishing, and sealing. Whether you're in Los Angeles or anywhere else, understanding these signs will help you make an informed decision and keep your deck in top shape.
The Importance of Hiring a Deck Repair Contractor
Don't risk your safety and waste time trying to fix your deck yourself – trust an expert who can ensure a sturdy, long-lasting repair. Hiring a professional deck repair contractor is crucial for several reasons. First, these contractors have the necessary skills and experience to detect even the smallest signs of damage that you might miss. They can assess the extent of the damage and determine the most appropriate course of action.
Moreover, deck repair contractors can access top-quality materials unavailable at local hardware stores. These materials are designed for outdoor use and are durable enough to withstand harsh weather conditions. With their expertise and high-quality materials, deck repair contractors can provide sturdy and long-lasting repairs that will save you money in the long run.
If you live in Los Angeles or its environs, hiring a professional deck repair contractor is even more critical because of its unique climate. A reliable pool deck repair Los Angeles contractor will know precisely how to handle issues such as warping, rotting, or cracking decks caused by constant exposure to sunlight and water. Moreover, suppose you need any refinishing services for your pool or patio decks in the Los Angeles area. In that case, hiring any reputable company dealing in Deck Repair Los Angeles with years of experience providing this service is essential.
Signs that Indicate the Need for Professional Deck Repair
Watch out for rotting wood, loose railings, and cracked boards – these are clear signs that your deck needs immediate attention. But those aren't the only indicators. Prolonged water damage can also weaken the structure of your deck, making it unsafe to use. If you notice any of these issues, it's time to call in a professional deck repair contractor.
Deck repair contractors have the knowledge and experience necessary to identify underlying issues that may take time to be evident. They can assess the damage and determine whether repairs or replacement is necessary. In addition to fixing existing problems, they can also offer advice on how to prevent future damage and prolong the life of your deck.
If you're in Los Angeles or surrounding areas, consider reaching out for help with pool deck repair in Los Angeles or even deck sealing in Los Angeles services. A professional contractor will ensure that your deck is safe and looks great. Pay attention to the signs – invest in a reliable contractor today to protect yourself and your loved ones from hazards associated with an unsafe deck.
Understanding Deck Repairs, Fixing, and Replacement
To truly understand the intricacies of deck repairs, fixing, and replacement, you must consider the various factors impacting your decision-making process. When it comes to deck repairs, some issues may be minor and easily fixed by the homeowner themselves. These might include loose boards or railings or small cracks in the wood. However, a professional deck repair contractor should always handle more extensive damage, such as rotting or significant structural issues.
In general, standard deck repair techniques include:
Replacing damaged boards or railings.
Reinforcing weak areas with additional support beams or posts.
Sanding and refinishing the surface to protect against future damage.
While these tasks may seem simple enough on their own, they often require specialized tools and knowledge that only a trained professional can provide. Hiring a deck repair contractor also ensures that any necessary permits are obtained and that all work is up to code.
When deciding whether to fix or replace your deck altogether, several factors must be considered. The age of your current deck is one key consideration; if it's over 20 years old and showing signs of wear and tear beyond simple repairs, then replacement may be necessary. Other factors include the size of your current space (is it too small for your needs?), overall aesthetic appeal (does it look outdated?), and budget constraints (can you afford a complete replacement?). By weighing these variables carefully alongside the advice of a trusted deck repair contractor – like those at Deck Repair Los Angeles -, homeowners can make informed decisions about how best to address their specific needs when repairing or replacing their decks.
Enhancing the Look of Your Deck: Refinishing and Sealing
If you want to give your deck a fresh new look while protecting it from the elements, you'll need to know how to refinish and seal it properly. Refinishing your deck involves:
Sanding off the old finish.
Cleaning the wood surface.
Applying a new stain or paint.
Sealing your deck is essential since it prevents water damage, sun exposure, and insect infestations. Choosing the right products can be overwhelming when refinishing and sealing your deck. Many types of stains and sealants are available on the market, each with its own benefits and drawbacks. Some popular options include oil-based paints, water-based stains, clear sealers, semi-transparent stains, solid-color stains, and polyurethane coatings. A professional deck repair contractor in Los Angeles can help you choose the right product for your specific needs based on weather conditions, foot traffic volume, wood type, and personal preferences.
Hiring a professional deck repair contractor in Los Angeles for your deck refinishing project has several advantages over doing it yourself:
Professionals can access specialized tools and equipment to make the job faster and more efficient.
They have years of experience working with different types of decks and finishes, so they know exactly what works best in each situation.
They can also provide valuable advice on maintaining your newly-refinished deck for years!
Hiring the Right Deck Repair Contractor in Los Angeles
Finding the right deck repair contractor in Los Angeles can be a daunting task, but with thorough research and evaluation of credentials and customer reviews, you can ensure that your project will be handled by experts who will deliver quality results. Choosing someone specializing in deck repair is essential when looking for deck repair contractors. Not all contractors have the same expertise when it comes to fixing decks, so make sure you hire someone with experience working on decks similar to yours.
If you have a pool deck that needs repairs, it's even more essential to find a specialized pool deck repair Los Angeles contractor. Pool decks require specific waterproofing and sealing techniques that not all general contractors may be familiar with. A professional pool deck repair contractor will know how to properly treat your deck to withstand exposure to water and chemicals.
It's also crucial to check customer reviews and testimonials for deck repair contractors. It will give you an idea of their work quality and professionalism from past clients' experiences. Feel free to ask for references or examples of previous projects they've worked on. By doing your due diligence, you'll increase your chances of hiring the right deck repair Los Angeles contractor who will provide excellent service and deliver high-quality results for your project.
Conclusion
Taking care of your deck is crucial for its longevity and safety. By understanding the signs that indicate the need for professional assistance and knowing when to hire a deck repair contractor, you can ensure your deck remains in top condition. Whether it's deck repairs, fixing, replacement, refinishing, or sealing, consulting with experts will help you maintain a beautiful and functional deck. If you're in Los Angeles, make sure to choose a reliable and experienced deck repair contractor to address your specific needs.
By recognizing these signs and calling in an experienced deck repair contractor in Los Angeles when needed, you can ensure that your outdoor space remains safe and enjoyable for years. Remember, a well-maintained deck enhances the value of your property and provides a welcoming outdoor space for you and your loved ones to enjoy. Don't ignore the signs – take action and hire a professional deck repair contractor today!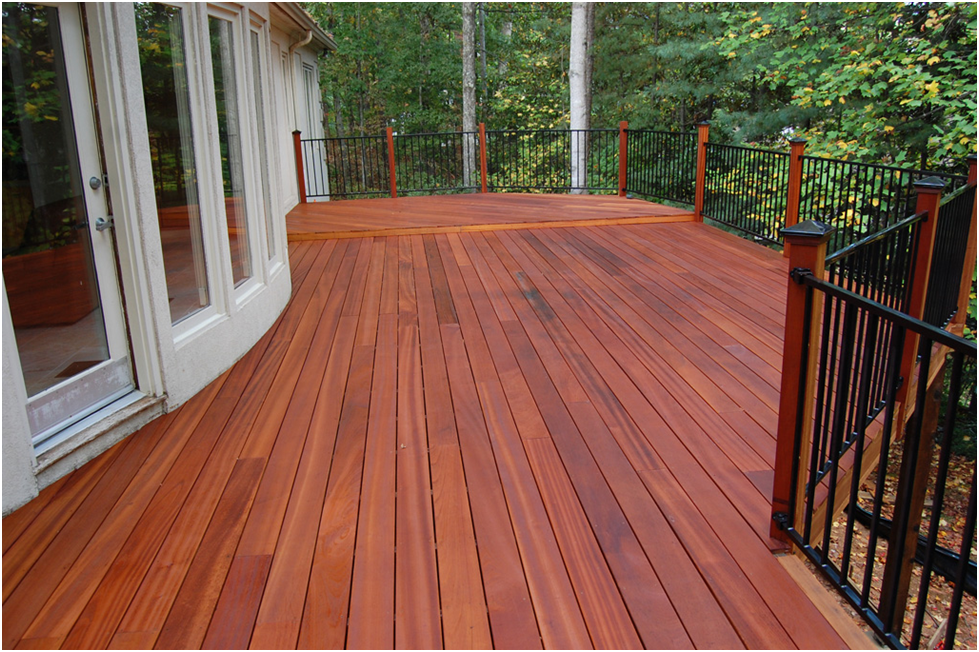 Watching DIY projects can be satisfying and might influence you to start your own. According to DIY pros, doing it yourself is both fun and easy, and all you need are a few supplies, some extra time on your hands, and a little bit of help from a friend or family. Although some DIYs are fun and easy to pull off, yet much more goes into these projects than meets the eye.
For instance, if you plan on building a deck on your own, you will need building permits, code requirements, material lists, hardware, a step-by-step guide, supplies, professional help, and much more.
Not to mention, DIYs can help you save considerably on labor costs since your cost will be a quarter of what you would have to pay a professional. DIYing a deck also provides you with better design control and the freedom to customize your project to your future needs.
To help you successfully finish your deck-building project or other home improvement projects, here are some tips and resources that will help you complete your DIY without a hitch.
Timeline and scope of the project
Before you take on the responsibility of building your deck, make sure you have the time to handle the project's scope. Building something smaller before jumping into complex DIY projects can help make the deck building far less daunting and more achievable.
Building your deck will take you much longer than a professional deck builder since there is a learning curve to familiarizing yourself with the task and working rapidly. Be realistic about your expectations and timeline to see your project through.
Plan & design your DIY deck project
No DIY is complete without planning the details of the project. Having a concrete design of the deck can help you identify the mandatory building permit, the precise amount of deck building materials, and the steps involved in completing your deck successfully. You can also use online visualizers to digitally map your deck design concept and gain much insight into what your deck would turn out to be.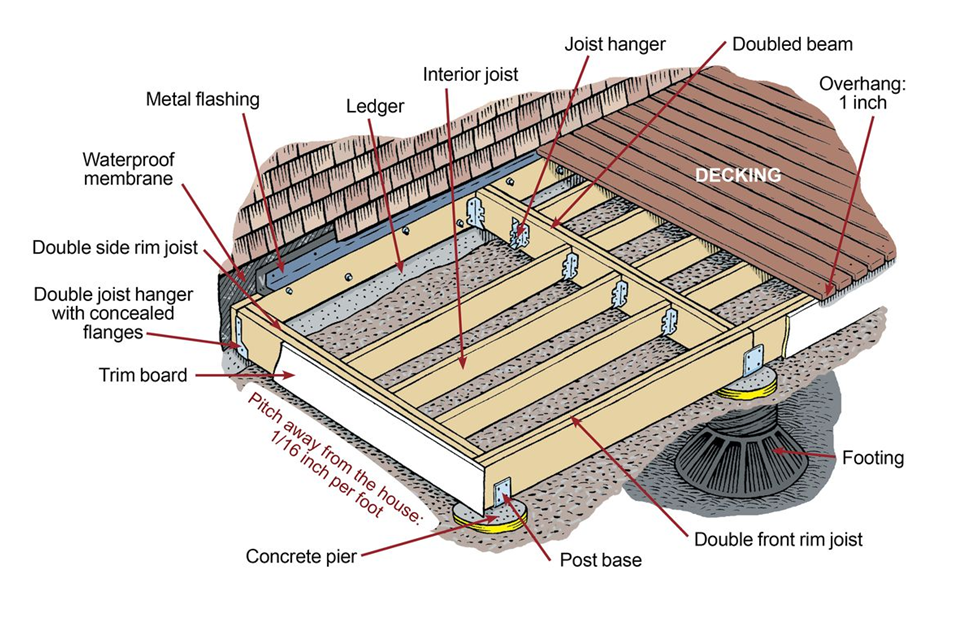 Cost of building your project
DIY deck projects are relatively inexpensive than professional helpers mainly because you will not be paying for the cost of extra labor. However, with the rising cost of supplies and materials, make sure that the DIY deck building cost isn't almost the same as getting it done professionally.
When estimating your cost, do account:
Disposal fees
Tools and equipment needed
Permits required
Additional labor cost
After accounting for all the additional costs, add an extra 10-20 percent cost for spares.
Tip: If you want to lower your cost further, look for second-hand materials or cheaper stores to source your equipment. Use high-grade material for the parts that are more visible to add more value to your home.
Pick top-performing material
When it comes to deck building, the materials have to be top quality that can withstand the climate and give a high-end finish to your home. Make a material checklist to measure the pros and cons of using other material options. This will help you choose the best material suitable for your needs.
For instance, you could make the stairs for your deck either from wood or wood alternatives, like steel stair frames. It will make your DIY project less complicated, less time-consuming, and versatile.
Using wood alternatives that are weather, water, and rot resistant will be easy to maintain and inexpensive for years to come. You can also get your deck waterproofed once finished to make it sturdier and water resistant.
Equipment required
While planning your DIY, make a list of the pieces of equipment on the side. Avoid opting for the expensive equipment, for it may throw you off your budget while making it more expensive than a professionally made one. Instead, consider borrowing equipment from friends and family or renting them from your nearest home improvement store.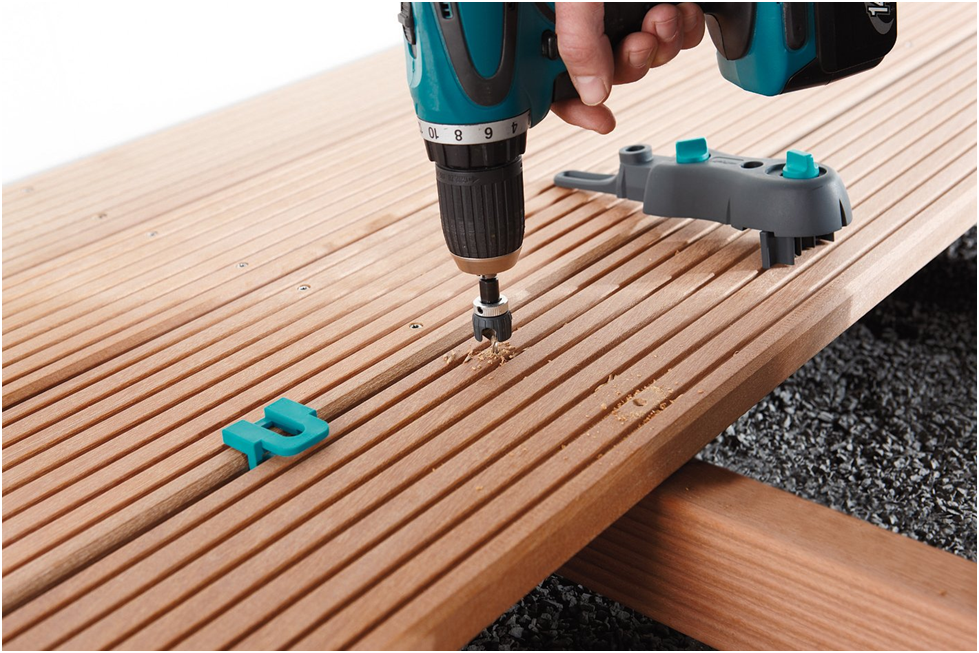 Use available tools to measure, cut correctly, and assemble the decking materials. Choosing less physical tools can also help you work efficiently and effectively. For instance, stair calculators, installation blogs, project visualizers, and installation videos can make your deck project less hassle and time-consuming.
Do not forget to consider the cost of rented equipment while planning your deck project.
Permits
Most countries require their citizens to get a building permit before land construction. You will probably need a permit to get started on your deck building DIY project since it changes the footprint of your house. Electrical and plumbing work also requires a permit or a professional license to do the job.
Check with your local building code office to know the permits you will require for your project. You might also need additional permits if your house is registered under a homeowner's association.
Check your health and safety
Building your deck will need you to lift heavy wood and material along with a lot of bending and stooping. Before you start, consider all the health aspects that you may find challenging during your project and seek help from a friend or colleague to pursue the project.
Ensure you take all the precautionary measures while building your deck to avoid accidents.
Double check everything
Before initiating your DIY project, double-check the tools and materials you would need and the steps involved in deck construction. You will save a lot of potential problems and time by double-checking your deck-building plan.
Similarly, if you believe you won't be able to complete the project and leave it in the middle, then it's better to get it done professionally than to leave an unfinished deck project. Knowing your limits can help you save a lot of headaches down the lane.
Seek advice when in need
A little advice on deck building from your friends will not do any harm. Deck building is a big project; you might need a few hands to help you complete it quickly. If you have an expert in the family, seek their opinion on your desired style and outcome.
Discussing your project with friends and family can help you get started on your project more confidently while minimizing the risk of mistakes.
Have a plan to deal with mistakes
Mistakes are part of most DIYs; the only thing you need to be prepared for is how to handle mistakes without costing you more time, money, and effort.
For instance, one way to avoid mistakes is that you keep extra supplies on hand in case you need to make repairs. You can also seek professional help to avoid ruining your progress or making the right decisions.
Conclusion
Do-it-yourself projects can be fun and rewarding with a little planning and preparation. By following the tips mentioned above, you can avoid a plethora of problems during the deck-building project and ensure a successful experience.
Contact Capital deck and stair waterproofing for professional help to get your DIY deck and stairs waterproofed.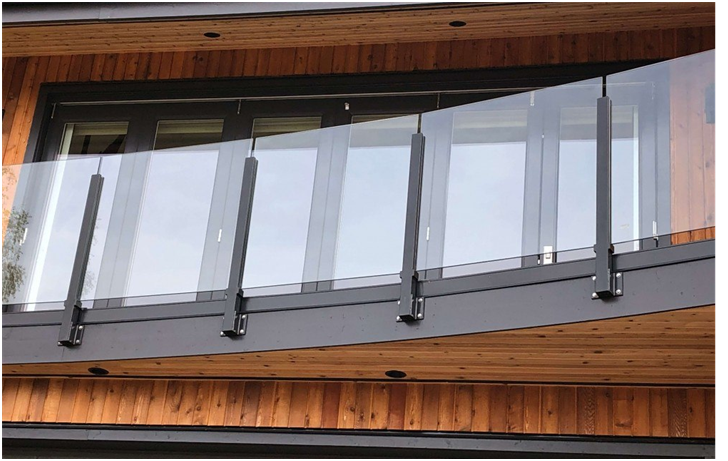 Imagine ending your days with a glass of wine and sunset on the deck of your dreams. Creating your outdoor dream space requires both thought and planning because it can considerably make a difference in the overall look of your house. A durable and low-maintenance deck railing is a good investment to make for your deck upgrade. Aside from providing security and safety, your deck railing also reflects your personal style sense and connection to the place.
Wood-alternative railing materials are widely in demand for their durability and corrosion-resistant properties. Unlike wood railings, you can find a variety of designs and styles to choose from that most resonate with your idea of a perfect railing.
With a plethora of options in the market, choosing a perfect railing that is both durable and classy can seem a bit daunting. You might wonder if you should choose a simple, elegant railing design or one that's more creative and maximal? Is the cable railing infill better or the glass one? The choices seem endless, which is why we have pulled together some of the most minimal, safe, durable, and exquisite railing ideas to give your outdoor living space an awe-inspiring upgrade.
Note: Take a look at this ultimate deck safety checklist to ensure deck safety for your family.
Glass railing that won't intrude on the view
With wood-alternative building materials, you can now choose sturdy railings with narrow profiles. These glass-infilled metal deck railing options will not intrude on your perfect garden or landscape view.
Glass infill panels make your deck space look more spacious and elegant, which is hard to beat by traditional wood designs. You will have an uninterrupted view of skylines and landscapes while keeping your children and pets safe.
Furthermore, glass infill panels give your outdoor space a sleek profile that's easy to clean and resilient while streamlining deck maintenance for you.
Durable, simplistic design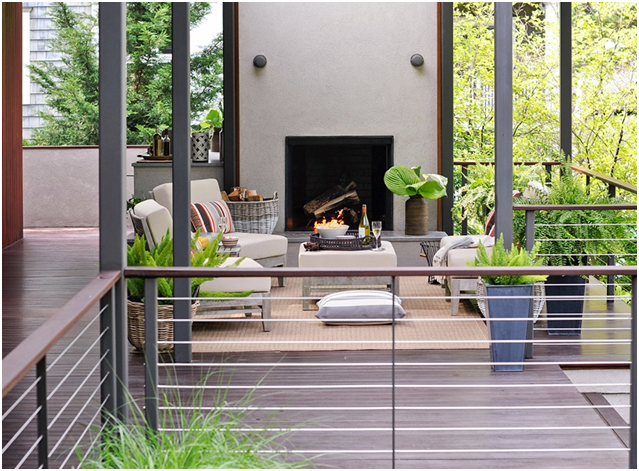 A steel cable deck railing is another great option for giving your outdoor space a minimalist aesthetic while keeping your serene views unobstructed. These are made from marine-grade steel cable and are reinforced with an anti-corrosion coating, offering premium strength and safety for years to come.
Steel cable railings only need tensioning at the installation time, saving the time you will need to devote to maintaining them while also ensuring a safer railing experience. This simple railing design incorporating traditional and contemporary elements is perfect for your next DIY project.
Drink railings
Railings compatible with flat accent top rails also referred to as drink rails, are perfect for outdoor social gatherings or barbeques. They are installed as toppers for sturdy and sleek-looking aluminum railings and can be enhanced with planters placed alongside the deck rail.
Since they are made with aluminum or steel, they are resistant to water damage from drinkware or plant drainage.
Stick with the basics
Decades after decades, black and white railings have remained a staple for outdoor living spaces. With simple accents and sleek designs, you can make your home look cozy yet aesthetic by simply sticking to clean neutrals of black and white.
Aluminum railings are a durable option to achieve that timeless look with minimal maintenance required. You will find a variety of options in black or matte white to swap out your old wood railings for any style that suits your deck the most.
These pre-welded panels are easy to install and help retain structural integrity as much as possible, making them a savvy investment for your deck.
Play with the patterns
No rule says deck railings cannot be horizontal; in fact, aluminum railings in horizontal formation create a more solid edging to the deck. Extending your horizontal metal or wood railings to a higher height is also perfect for maintaining your privacy.
Make it all black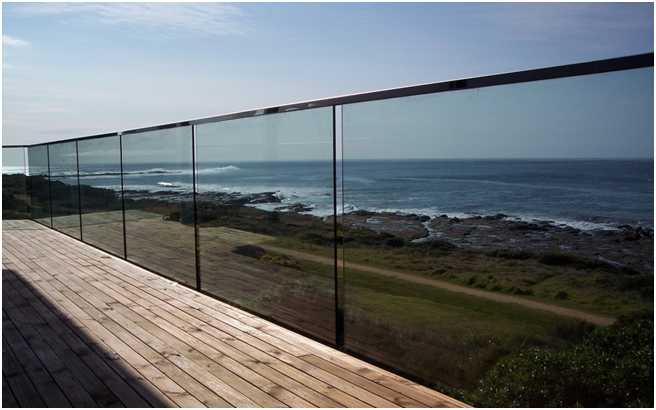 Most people prefer using glass railings for their deck; choosing a tinted black infill mirror with black railings will give your deck an original and aesthetically pleasant look like nothing else. It will not be as transparent as clear glass, but that's the beauty of it. Choosing tinted black glass will also add a touch of privacy to your balcony or patio space.
Make your own deck railing with mixed materials and textures
With so many materials and textures in the market, you can easily customize your railing to your liking or preferred style. Instead of choosing one style, some creative geniuses like to mix railings to create a unique aesthetic space that's one of a kind.
From incorporating glass infill panels to pairing black aluminum railing with earth-toned composite decking, creating your own dynamic deck railings is now easier than ever. You can also add different post toppers to make your space more appealing.
What can you use instead of deck railing?
Not keen on getting a deck railing? It's totally fine; in fact, there are other ways to create a perfect boundary around your deck using your favorite planters. Choose the same plant, like lavender, arranged in a tight row along your deck patio to create a safe boundary around your deck. You can also choose a low-level garden wall, stunning rockery, or even a normal bench seating to add an aesthetic vibe to your deck
What are the cheapest deck railing options?
Wood makes the timeless yet cheapest deck railing option if you are low on budget. However, you can also grab great deals on cable and glass infill options if you look hard enough.
What deck railing is the most popular one?
Surprisingly, most people choose to keep it simple, using wood balusters with a handrail top. However, I recommend playing with colors, patterns, and designs because a little change goes a long way.
Parting thoughts
To upgrade and enhance your outdoor space, you can find plenty of nontraditional aluminium-made deck railing designs in the market. Wood alternatives are perfect for keeping the deck looking sleek for years to come without compromising safety and style.
https://www.idealhome.co.uk/garden/deck-railing-ideas-303917
https://fortressbp.com/blog/514/5-deck-railing-design-ideas-to-inspire-you
https://www.timbertech.com/ideas/deck-railing-ideas/
https://www.timbertech.com/ideas/deck-railing-ideas/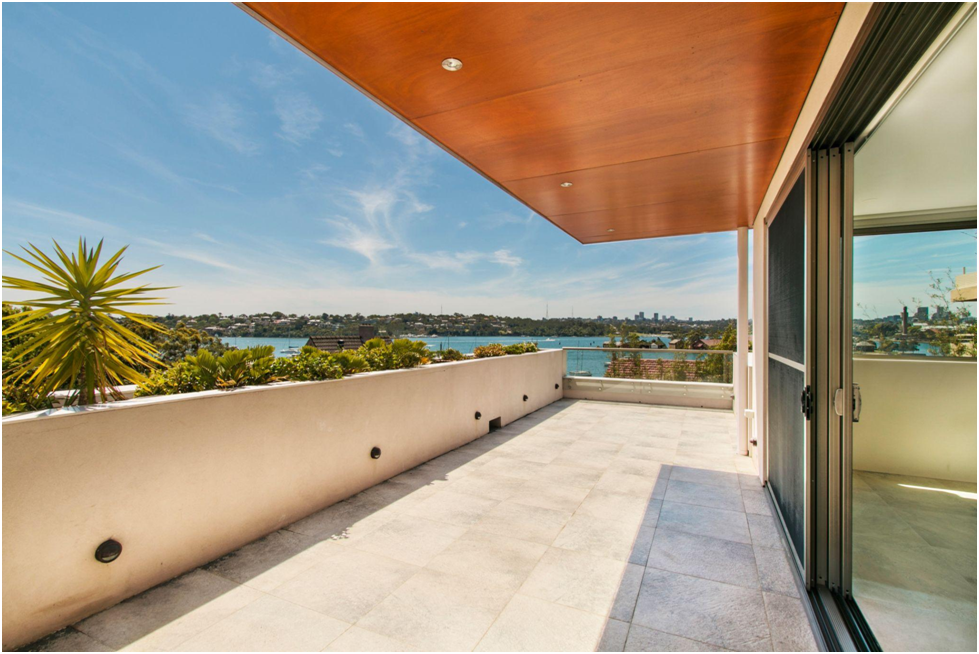 A deck can add tremendous value and use to your property, but only when they're well-kept and in good working condition. Therefore, it's important to make sure your deck is maintained and protected from factors that can influence its longevity.
In fact, many of these factors are things your deck has to deal with every single day, meaning they can be difficult to fight against. However, not everything is lost, and there are things you can do to protect your deck.
Factors That Will Shorten Your Deck Lifespan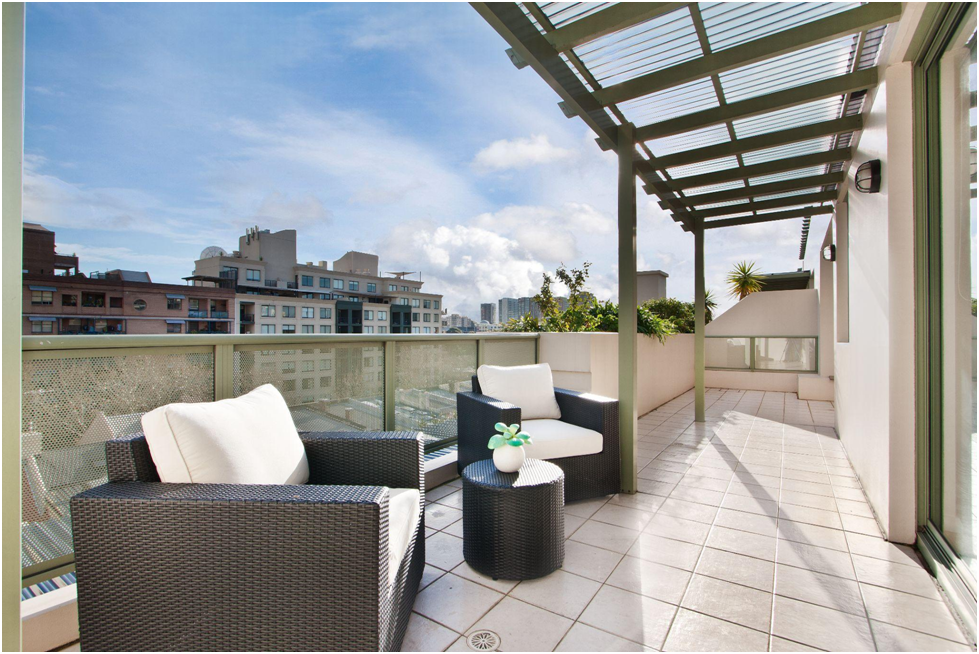 To help you better prepare for what can deal damage to your deck, here are some of the most common wear-and-tear factors that can influence your deck board's lifespan.
Rain/Moisture Damage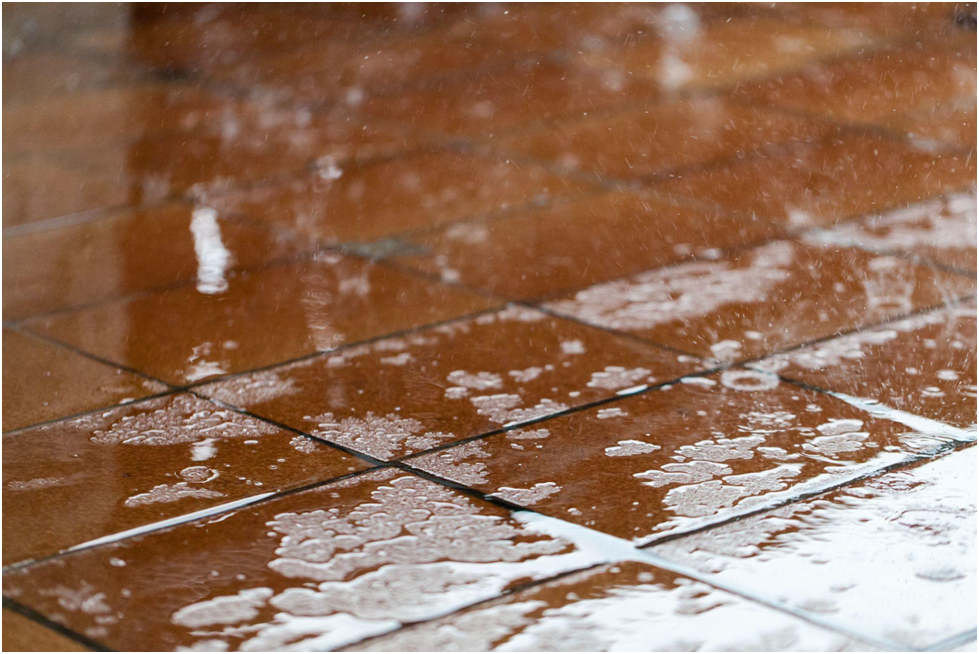 Whether you have a wooden plank deck on your property or a solid commercial-quality cement deck, rain and moisture are always threats you'll have to worry about. Rain can eat away and erode materials, causing them to wear out, become brittle, and eventually break down and collapse.
Rain and moisture are usually bigger problems for wooden decks, but cement decks are not immune to their effect. So, be sure to keep an eye out for one of the most common signs of rain and moisture damage on decks: puddling or pooling. It is one of the most severe problems caused by water on wooden or cement decks.
Puddling and pooling are usually produced by uneven surfaces, which won't allow the water to flow correctly off the deck after rain. Then, mold and other pollutants start growing, damaging the deck's integrity. This problem is especially damaging for wooden decks susceptible to rot.
Direct Contact with Sunlight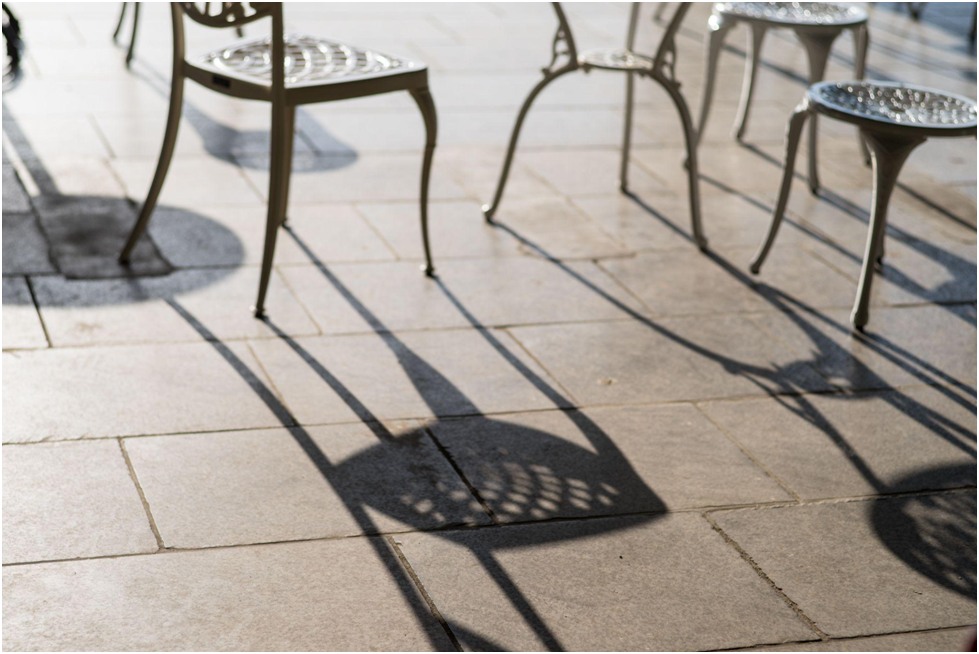 Southern California is known for its long, harsh hours of sunlight, especially during the long summer days. The ultraviolet light that the sun emits can cause immense damage to just about anything you leave outside, including the surface of your deck.
Even hard-surface decks will eventually succumb to the sun. These surfaces can fade or dry out, which will cause cracking. Cracked decks are a hazard that needs to be dealt with as soon as possible to avoid damaging the structure's integrity.
Extreme Heat

Speaking of drying things out, the heat and generally dry air in Southern California can lead to all sorts of issues with your deck. Heat exacerbates the warping, wearing, and fading of wooden decks, causing the internal areas of the wood to dry out along with the outside layers, eventually leading to rot, warping, and splintering.
Heat changes are also an issue: Your deck materials expanding and contracting throughout the day can eventually lead to their wearing out, cracking, and warping.
Maintenance and Overall Use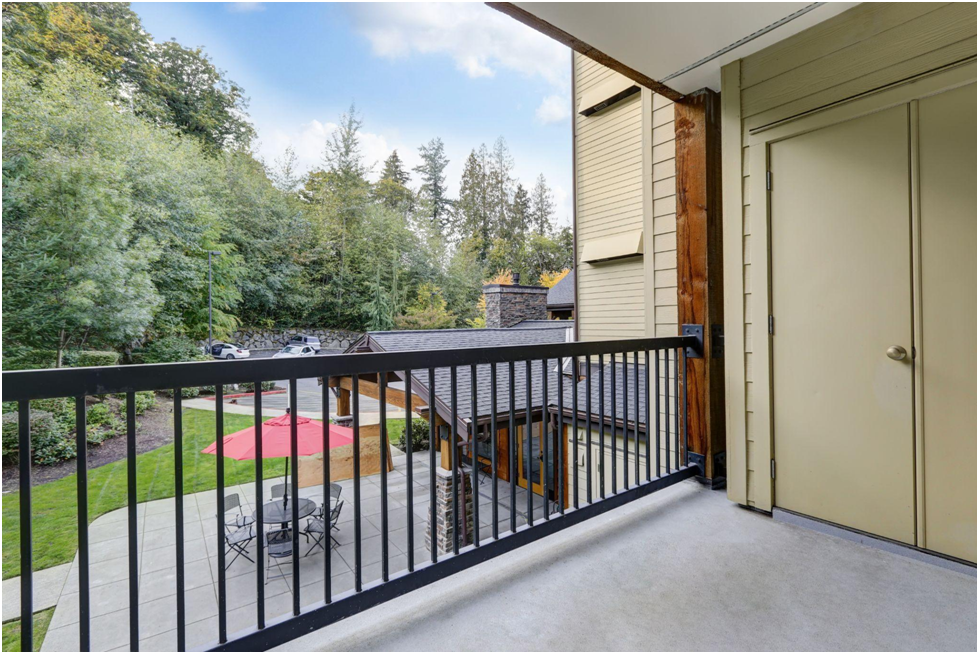 It doesn't matter which composite decking material you choose. Your deck still needs the proper maintenance. Cleaning, refinishing, and repairs are essential to keep the surface intact for as long as possible. That way, you can enjoy your deck without worrying it will crack, sink, or get damaged.
Cleaning your deck means removing pollutants and debris like ashes or dirt. By contrast, the refinishing process is all about staining and oiling timber decks. Meanwhile, a repair job is necessary if your deck gets damaged by an accident or extreme weather conditions.
How much you use your deck will also determine its lifespan. You'll need to perform constant maintenance if you store a fire pit or grill on top of it.
Protect Your Deck with the Experts at Capital Deck & Stair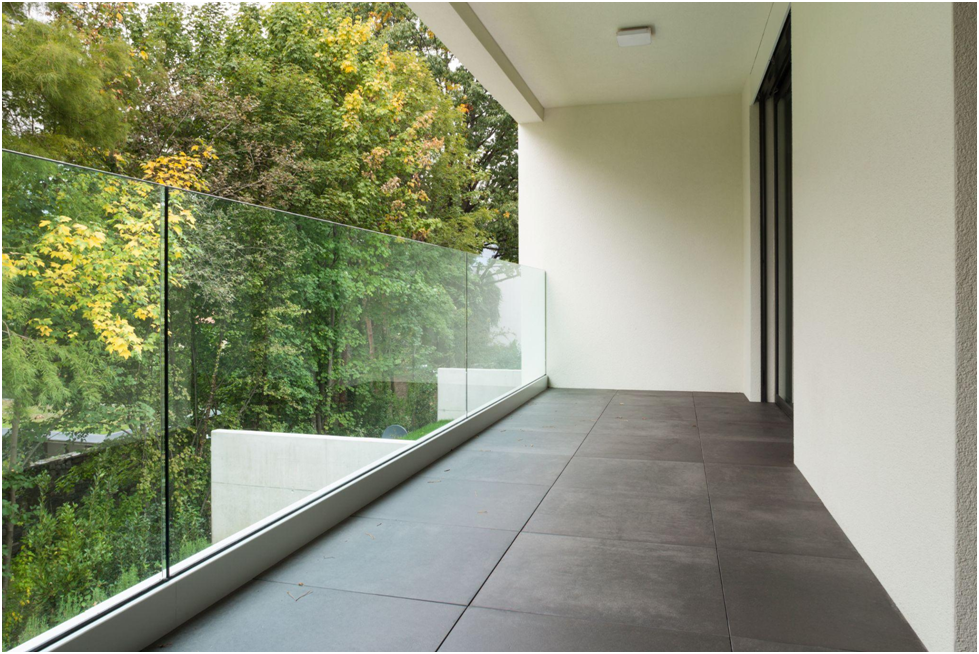 The best way to make sure your deck is ready to handle the stresses the environment can throw at it is to make sure it's properly sealed and waterproofed by a Los Angeles deck waterproofing expert. Call Capital Deck & Stair for waterproofing at (818) 697-6334 to request a quote and improve your deck!
Update:
https://capitaldeckandstair.com/blog/2018/01/factors-that-shorten-your-decks-lifespan/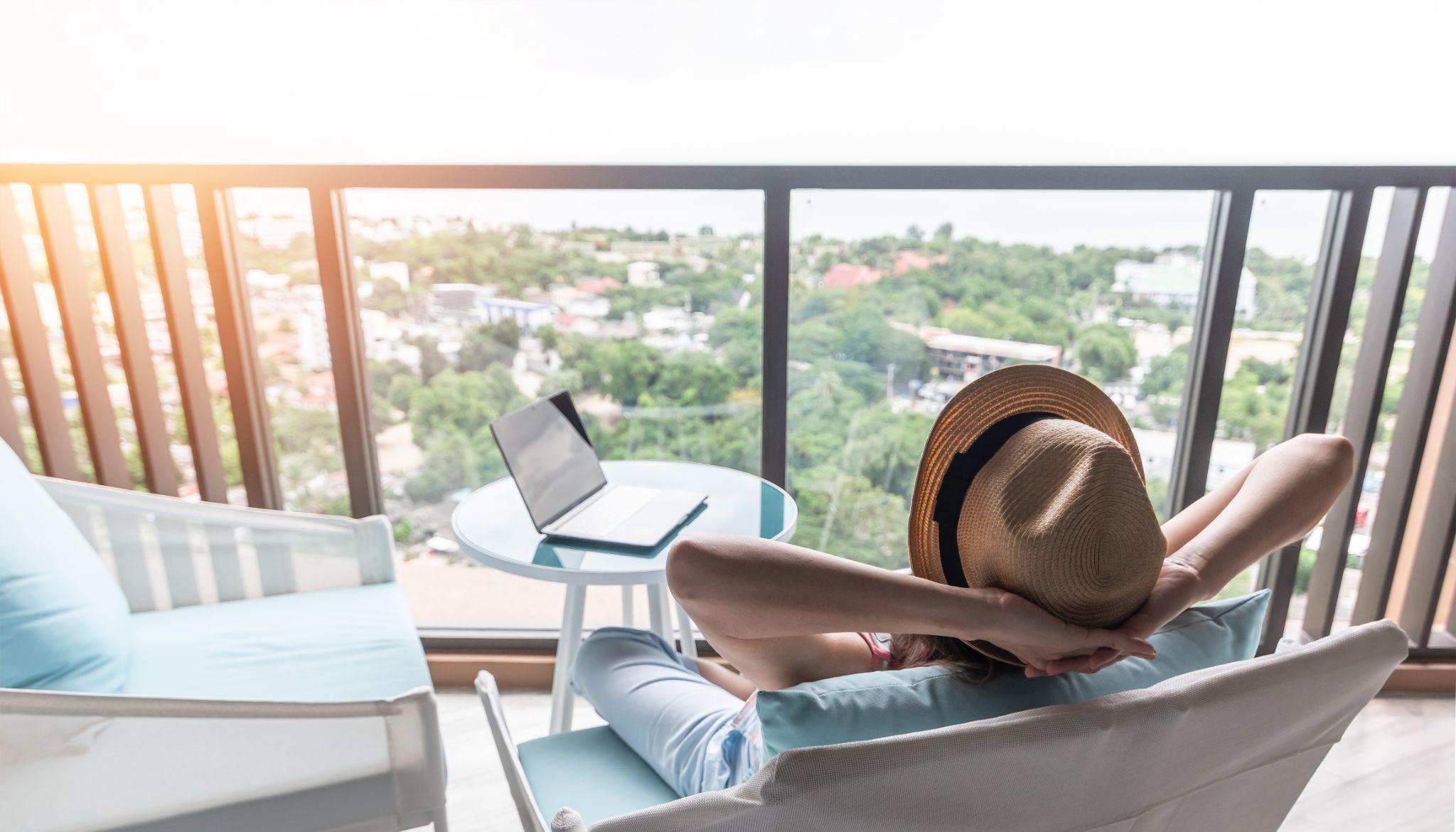 An outdoor leisure deck or balcony isn't truly complete until it's sealed and waterproofed. Without a waterproof deck coating, rain and the elements will quickly tarnish and deteriorate the surface until it needs repairs—or a complete replacement!
While you may be hesitant to invest even more money into your deck or balcony after you've already built or refurbished it, a waterproof coating is crucial for getting the most value for your money. Just how much does deck or balcony waterproofing cost? Read on to find out what determines the price tag and how you can get the best deal.
How Much Does Deck Waterproofing Cost?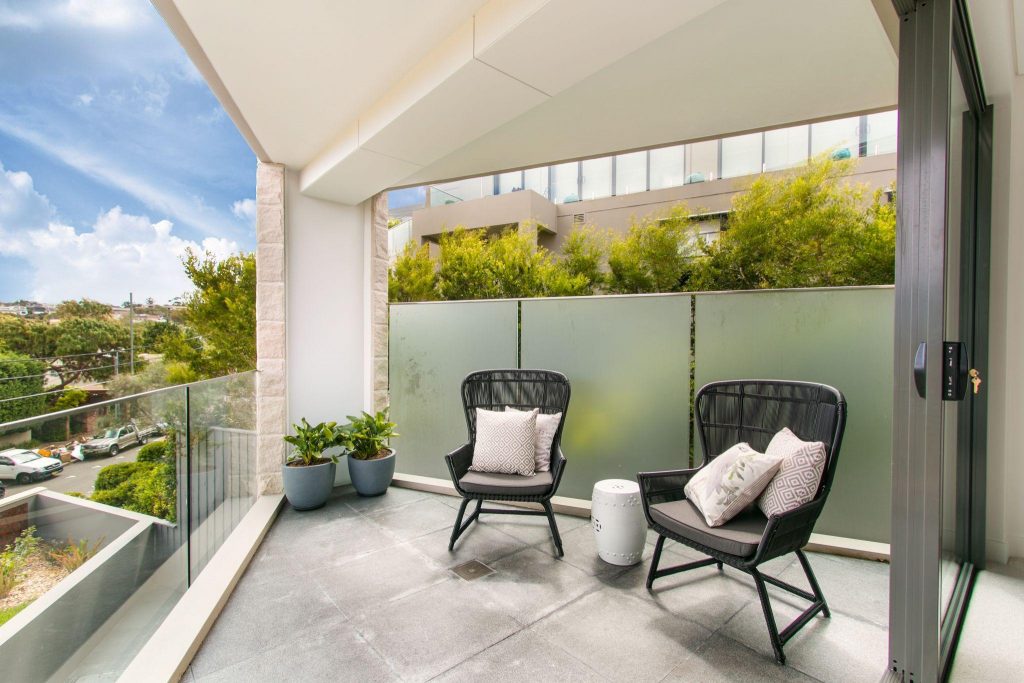 Estimating the cost of waterproofing isn't entirely straightforward. As with basically any large home project, there are more factors and variables involved than meet the eye. While it may be nice to think that cost would just come down to square footage, your deck's material, location, size, and other variables can all affect the price.
Cost Factors of Waterproofing
While every waterproofing project is different, cost is usually determined by a combination of factors such as:
Size: What's the square footage of your deck? As with any finishing project, the larger your deck, the more attention it needs and the more it will cost to get the job completed.
Products: There's plenty to choose from when it comes to waterproof coatings and sealants. That means there's also a lot of prices to choose from. Depending on how you want your deck to look and how long you want it to last, you'll probably need one or more products of certain quality and in certain amounts. Higher-quality products, of course, come at a higher cost.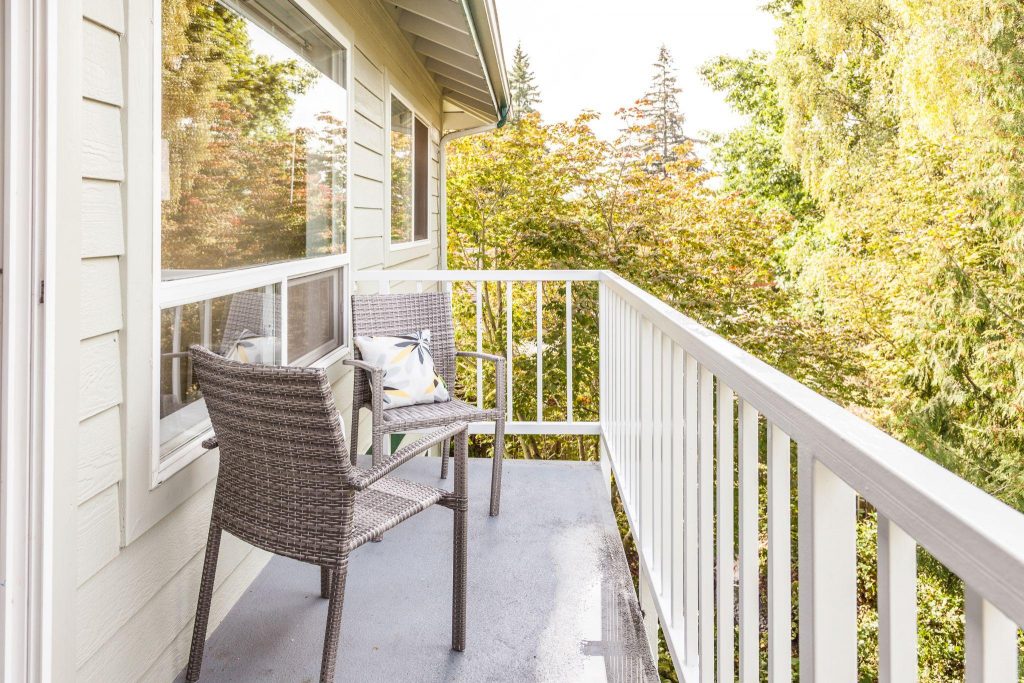 Speed: How soon do you want your deck waterproofing job finished? Sometimes you can pay a little more to have the job expedited or handled by more crew members. Other times, however, you may be fine saving more money by having it done at a slower pace.
Cleaning: Is your deck even ready to be waterproofed? Your deck might need to be cleaned and prepped thoroughly before a waterproof coating or sealant can be applied. While most reputable waterproofing companies will handle this step, it may add to the final cost of the project.
Professionalism: There's more to waterproofing a deck than slathering on a coating of sealant! If you value end-product quality, you'll want to hire industry professionals. While it may be tempting to "hire" your neighbor or friends to waterproof your deck for the cost of a few pizzas, the final result will most likely suffer.
Determining an Estimate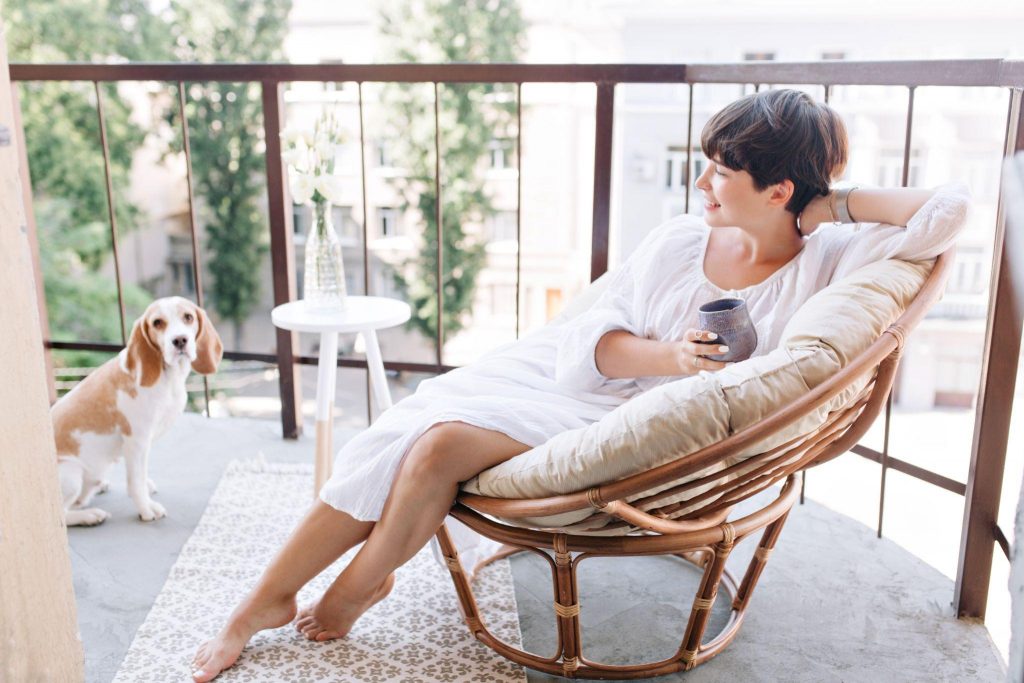 So, how can you combine these factors to determine deck or balcony waterproofing cost? Scope and quality are the key factors in determining cost. As you might imagine, larger projects cost more than small ones, just as high-quality materials and workmanship cost more than low-quality materials and amateur workmanship.
Even so, it's still a bit difficult to determine project cost based on scope and quality alone. While you can measure the square footage of your deck and calculate a rough estimate based on the price of a waterproof coating, the resulting estimate would neglect prep, labor, and other considerations depending on your deck.
Ultimately, cost can vary widely depending on your deck and where you live. In fact, the same deck in two different locations can have entirely different waterproofing costs!
The best way to get an estimate is to contact your local waterproofing professional. That's why our team at Capital Deck & Stair is happy to provide free estimates for every project.
In any case, however, waterproofing generally isn't too expensive. It can even pay for itself, considering the potential cost of deck replacement due to water damage.
Get a FREE Estimate from Capital Deck & Stair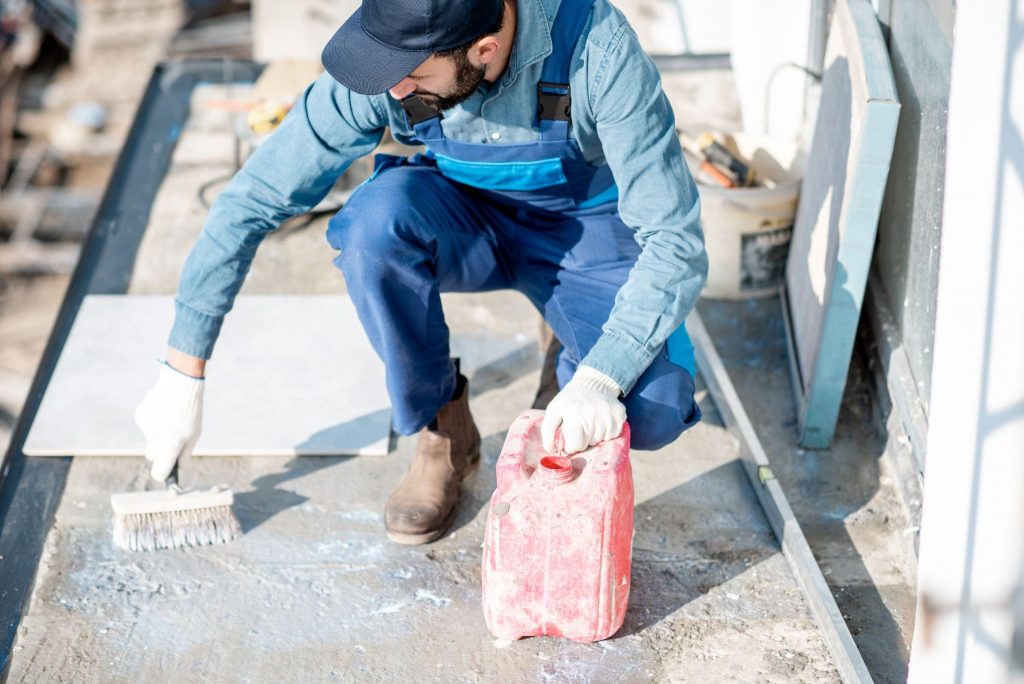 With over 30 years of waterproofing experience, we've seen enough projects to provide our customers accurate, upfront estimates for their waterproofing needs. We'll even do it for free!
Capital Deck & Stair is a family-owned and operated company serving residential and commercial customers throughout Los Angeles and Orange County. In addition to a free estimate, all of our work is backed by competitive pricing, professional results, and an 8-year warranty. We'll even work around your schedule (including weekends) to ensure the job gets done on your terms.
For more information on our waterproofing services and to request a FREE estimate, call Capital Deck & Stair at (818) 697-6334 or contact us.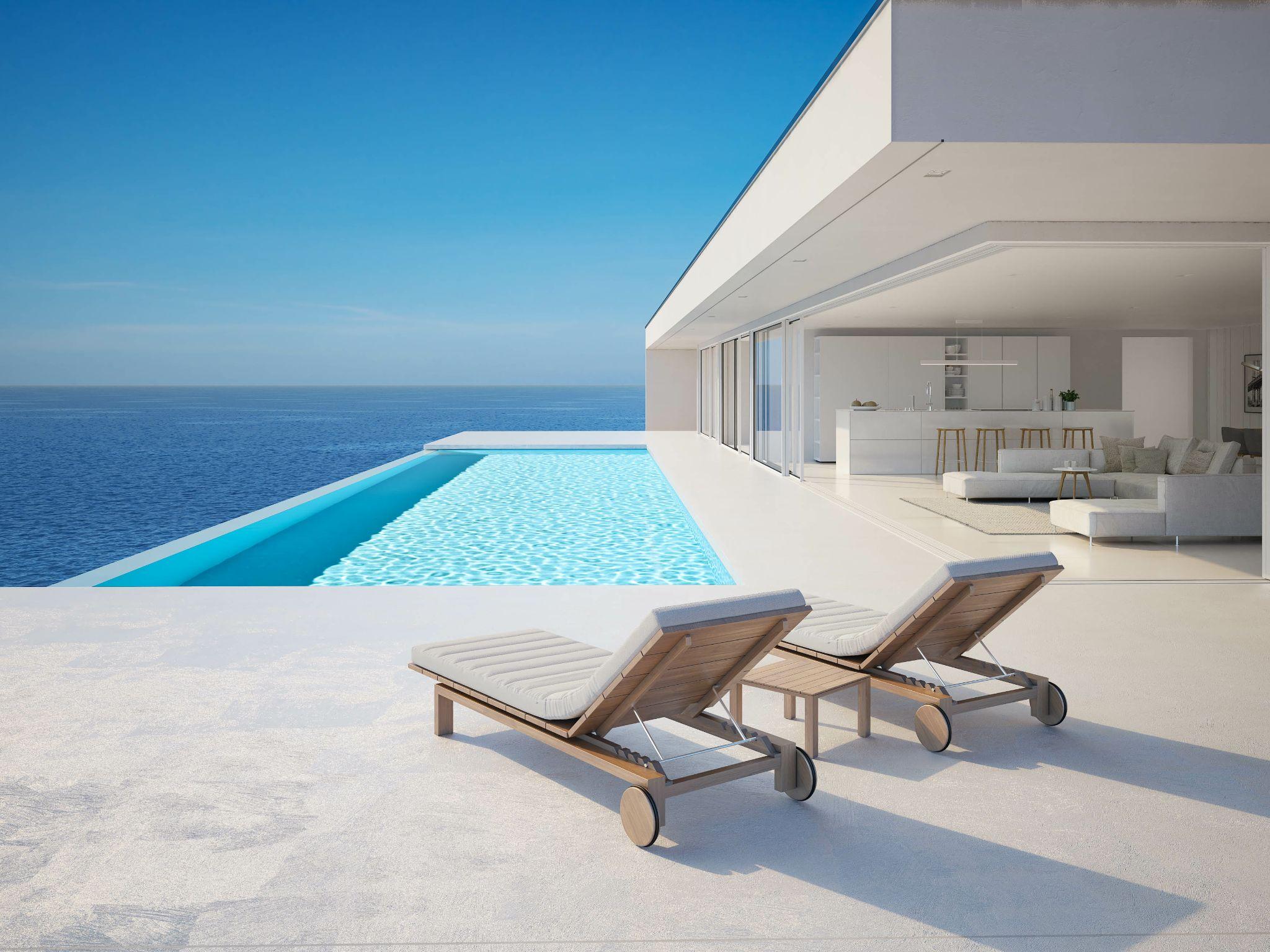 Don't touch that paint job! At least not yet, that is. While all pool decks (especially concrete pool decks) need occasional scrubbing, being too aggressive or using the wrong products can cause permanent damage to your paint and waterproof coatings.
Read on to learn how to clean a painted concrete pool deck without washing away your investment in the process.
1. Sweep and Rinse the Pool Deck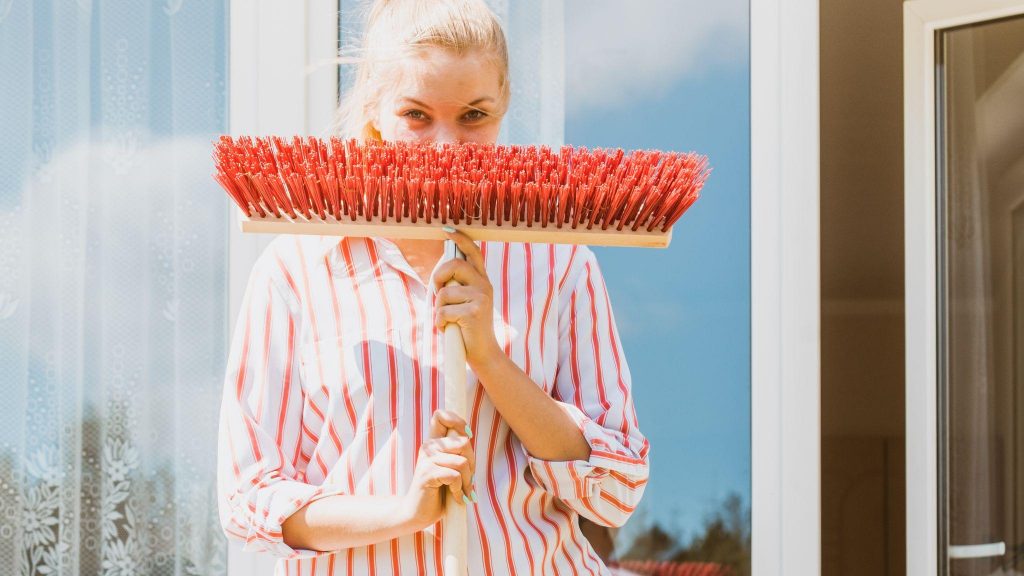 It may seem counterintuitive, but it's important to clean before you clean! Start by giving your deck a thorough sweep with a stiff-bristled broom or brush, followed by a rinse. In addition to removing larger pieces of debris such as fallen leaves and twigs, this step also removes hard-to-notice layers of dust and dirt. Without removing these layers first, deep cleaning won't be as effective.
Sweeping and surface prep is also a great time to check the condition of your pool deck. While you should save the touch-ups for after deep cleaning, now's the time to take note of potential problem areas.
2. Prepare a Cleaning Solution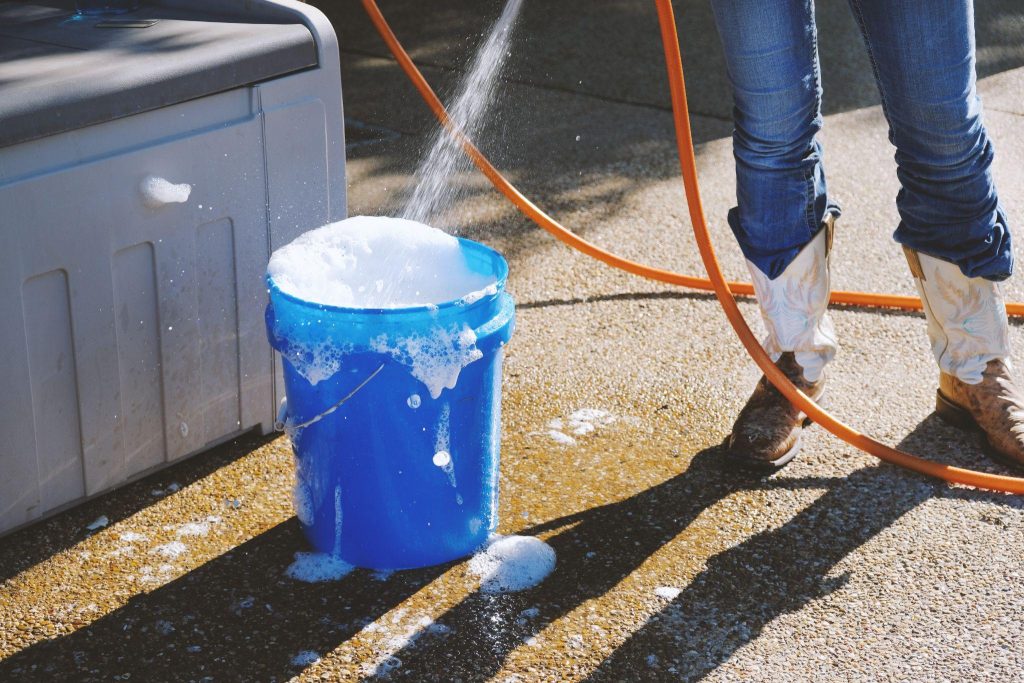 With your deck cleared and ready for cleaning, it's time to prepare a cleaning solution. Choosing the right ingredients is key to cleaning your deck without damaging the paint or the concrete. Where wood decks often require vinegar to fight mold and mildew, concrete decks require oxygenated bleach. Note that you want to use oxygenated bleach, not chlorinated or chlorine bleach.
Mix in one cup of oxygenated bleach for every gallon of warm water. You can adjust this ratio depending on the condition of your deck; however, it's recommended not to go overboard. If you think your deck will need an especially thorough cleaning, mix a squirt of regular dish soap into the solution instead of adding more bleach.
3. Spot Treat Tough Stains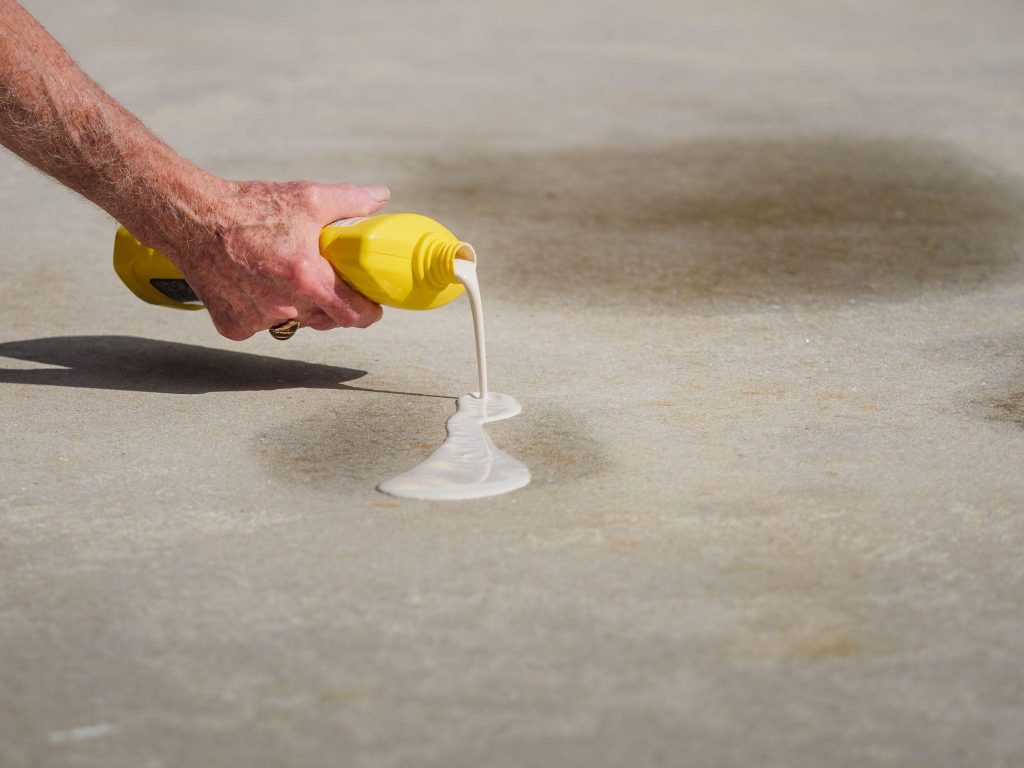 Stains and other problem areas will likely need more cleaning than the rest of the deck. Start by pouring some of your cleaning solution onto the stains and scrubbing with a stiff-bristled brush. For especially tough stains, apply TSP (a degreaser) and wait for about 10-15 minutes before scrubbing again. Don't worry if you can't get it out entirely; you'll have another chance when you clean the whole deck.
4. Scrub the Pool Deck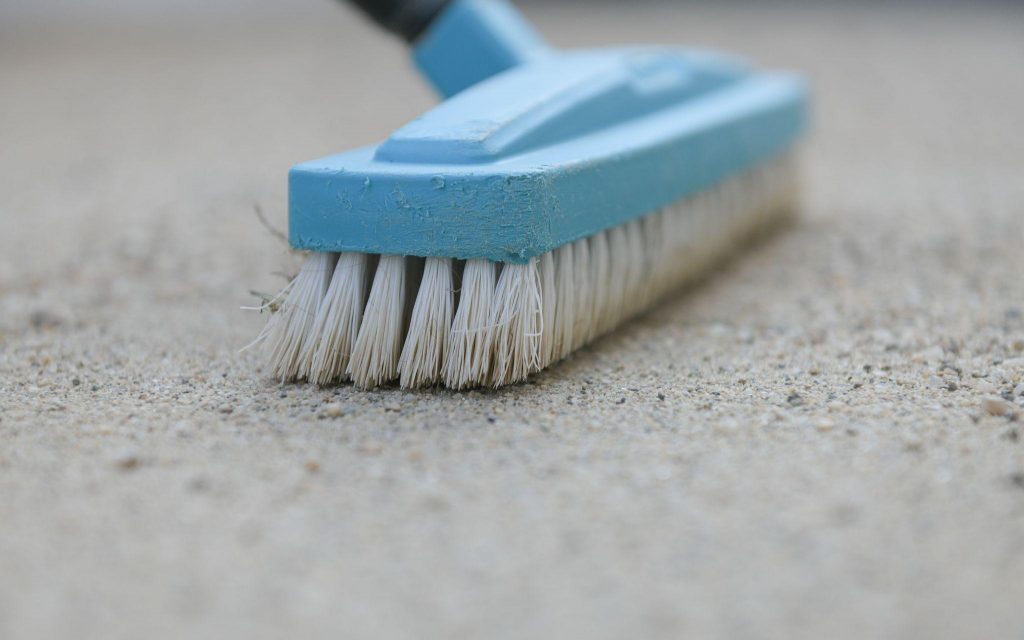 With the tough spots (hopefully) handled, it's finally time to clean the rest of the pool deck. Give your solution a final mix and spread it evenly across the deck surface. Allow it to sit for a few minutes so it can seep into the concrete's pores and dissolve hard-to-reach mud and dirt. After it's thoroughly soaked, scrub the entire pool deck using a stiff-bristled scrub brush.
Be careful not to use too much elbow grease, especially if your deck paint is already in delicate condition. Too much scrubbing can strip and fade paint, so scrub just hard enough to clean off the dirt and grime.
5. Rinse Completely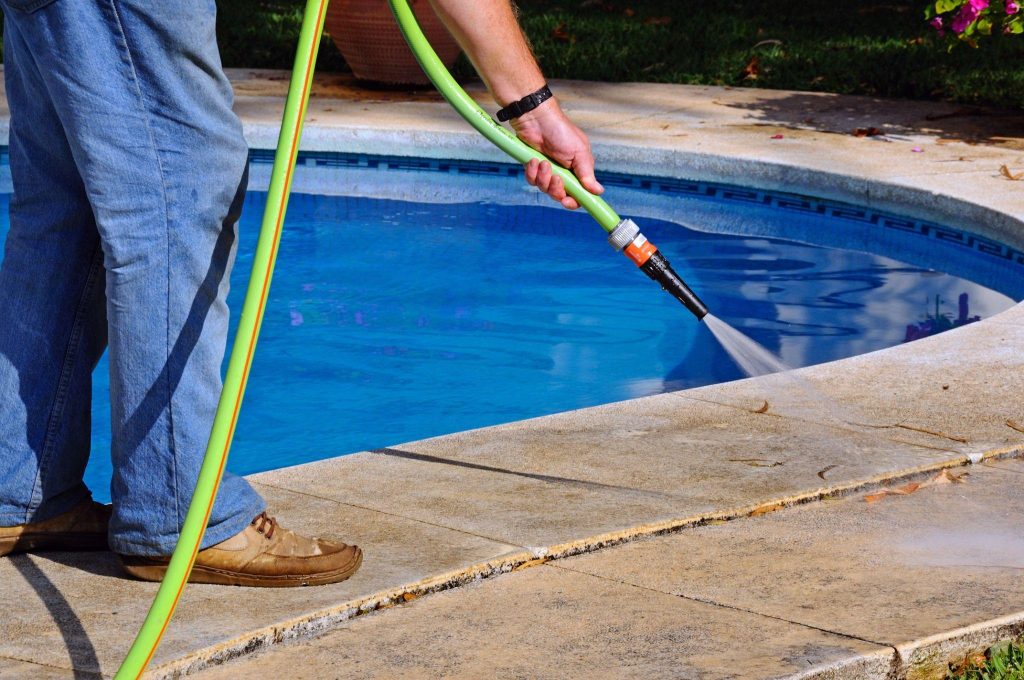 Use a garden hose (or many, many buckets) to rinse away the cleaning solution from your pool deck. Be careful to direct the flow toward your driveway or some other drainage point, as bleach solutions can discolor and kill your lawn.
6. Power Wash (Carefully)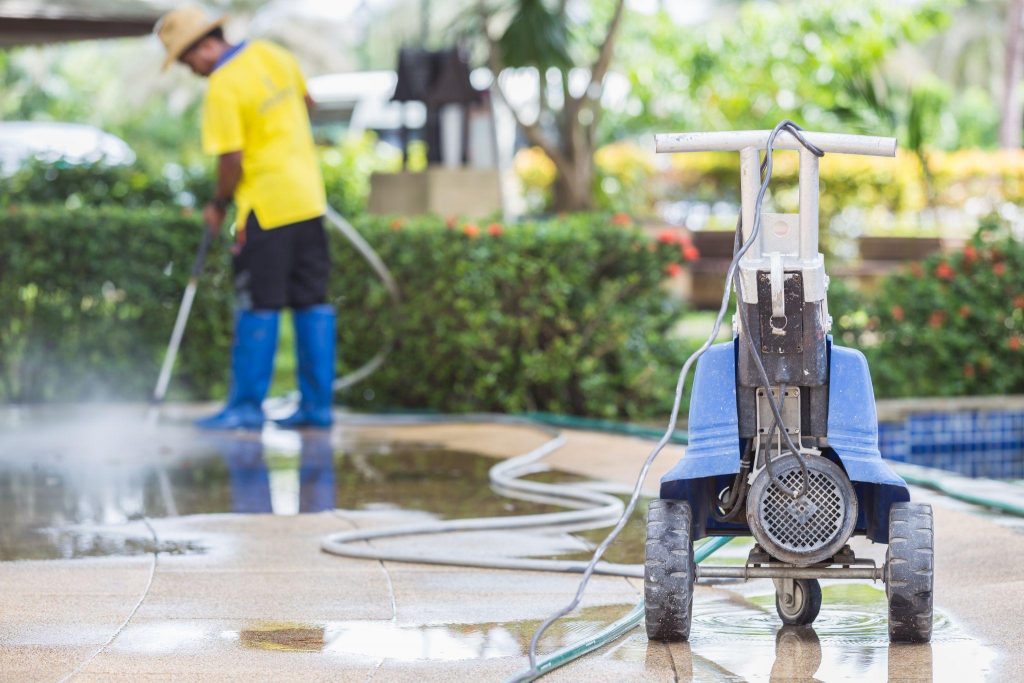 Sometimes a scrub isn't quite enough to completely clean a concrete deck, especially if it's been years since the last cleaning. As a last resort, you may want to consider power washing to completely restore the surface to its original appearance.
Note, however, that power washing may also strip paint. As a result, don't be too quick to power wash if you want to preserve paint. Instead, try one of the options in the next section to dissolve tough stains without dissolving your paint job.
7. Touch Up Problem Areas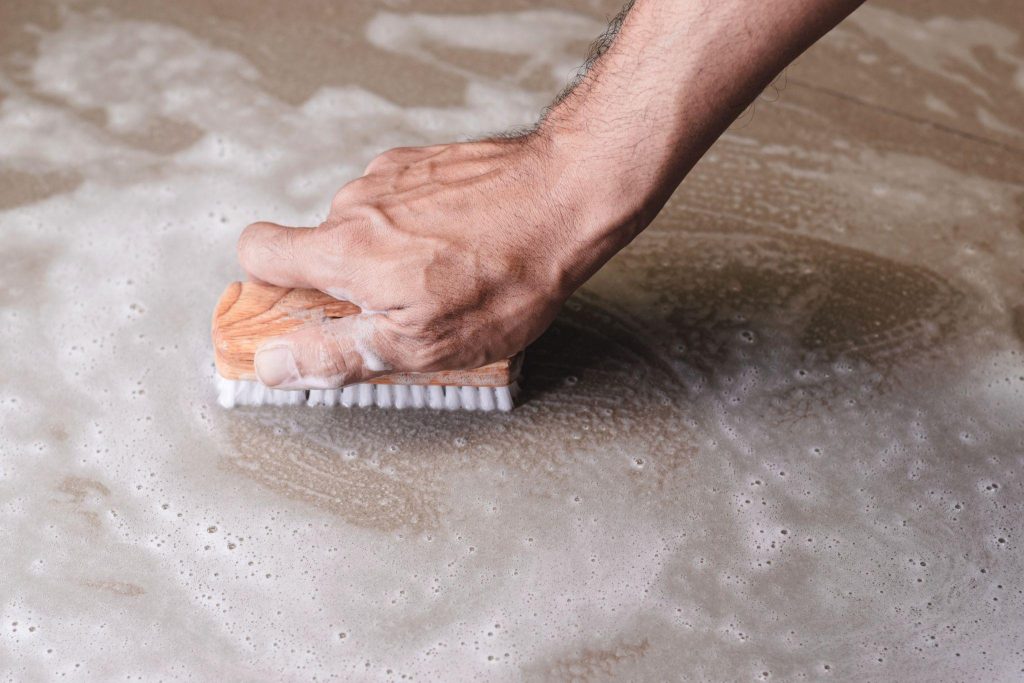 Rust, oil, and other substances can make stains exceptionally difficult to clean. If you find yourself facing one of these tough problem areas, try one of these solutions:
Remove rust stains with muriatic acid, which is available at most home improvement stores. It's nasty stuff, however, so be sure to wear rubber gloves, a mask, and protective eyewear. Of course, be sure to follow all instructions and safety precautions on the label.
Remove oil and grease stains with a degreaser such as TSP. You may need to dilute the degreaser depending on its strength. Be careful not to go too strong, as degreasers can sometimes strip paint.
8. Apply a Waterproof Coating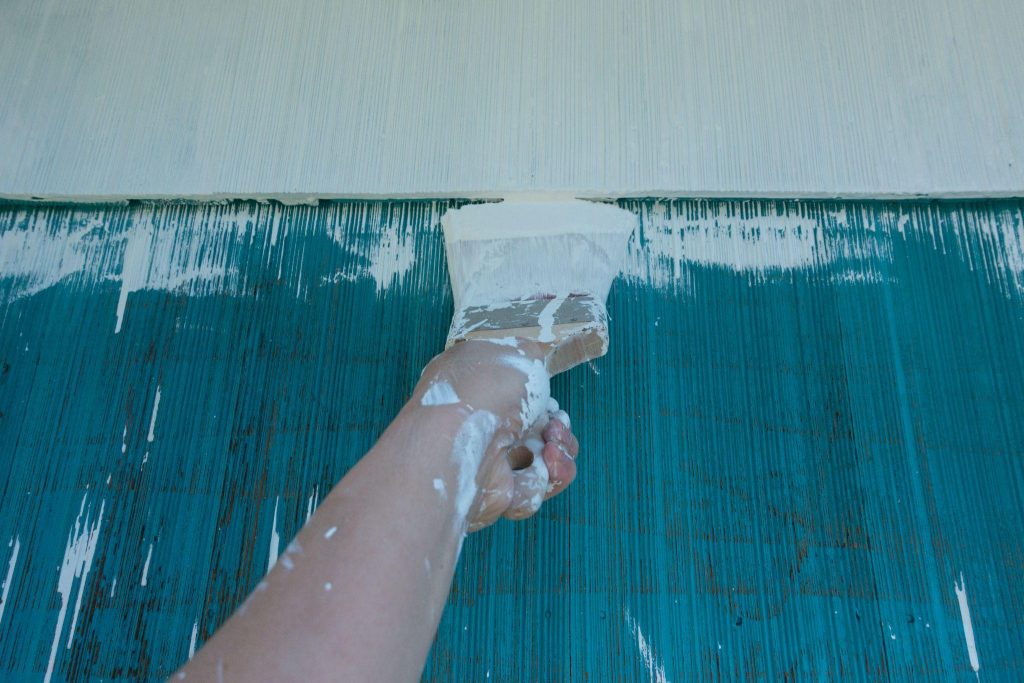 With your deck completely clean and free of major stains and discoloration, now's the perfect time to seal your investment with a waterproof coating.
Waterproof coatings don't just protect your deck from expensive water damage and unsightly stains; they also make it much easier to clean and maintain. In doing so, waterproof coatings also prolong the overall life of your concrete deck, all the while minimizing the need to do all the tedious deep cleaning we've discussed here.
It's also a good idea to apply a waterproof coating immediately after painting your deck. In addition to all the other benefits, it'll also help preserve your paint's color and design.
Tips for Regular Cleaning and Maintenance
While you don't have to break out the bleach every time you go to clean, you should at least sweep and scrub your pool deck regularly throughout the season. By cleaning regularly, you'll help prevent unsightly stains, smelly chlorine buildup, and other potential finish damage while keeping your pool area tidy.
One of the best ways to keep your deck clean is to invest in a waterproof coating. While you may still have to sweep and scrub every so often, you won't have to do it nearly as much— especially considering that deck waterproofing can keep your surfaces pristine for years.
Make Cleaning Easier with Pool Deck Waterproofing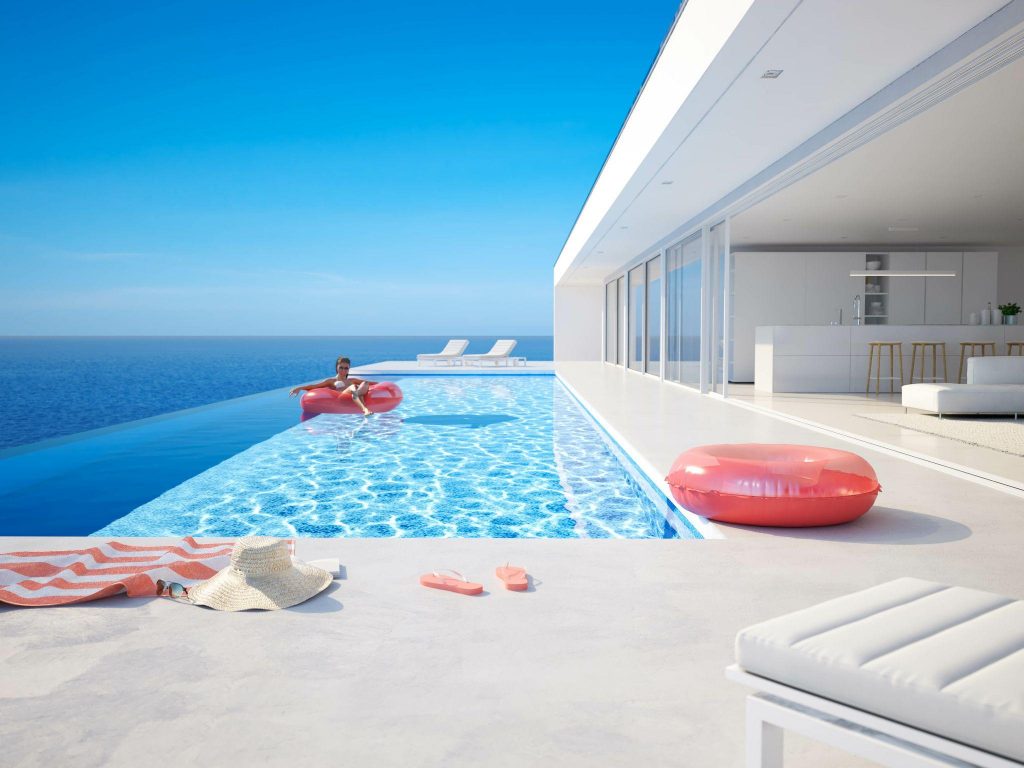 Whether it's painted concrete, wood, or any other material, waterproofing is one of the best investments you can make for your pool deck. From preventing water damage to minimizing cleaning and prolonging the life of your deck, waterproofing is an investment that pays for itself.
For more information on waterproof deck coatings and to schedule a free estimate, call the Capital Deck & Stair team at (818) 697-6334.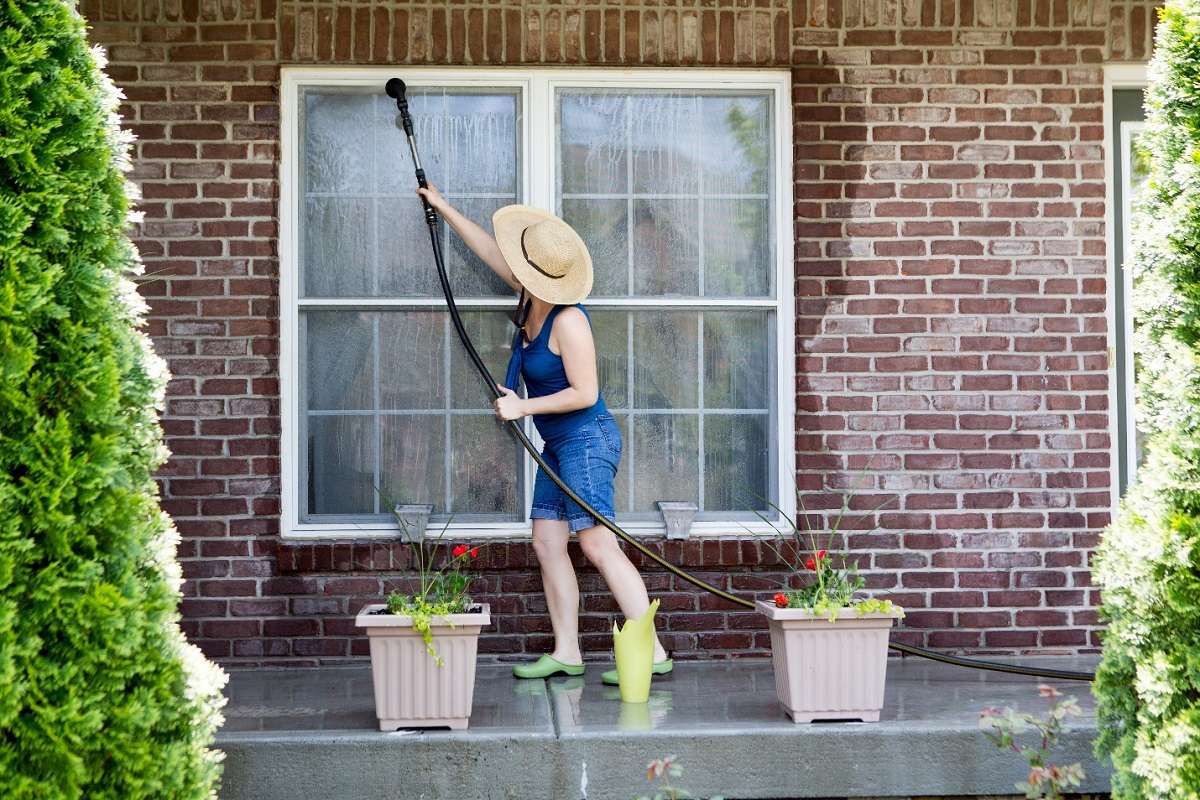 Every home needs routine care and now is the perfect time for summer maintenance. The harshness of winter has faded, which may have put a strain on decks, patios, plumbing, and other features. From cleaning and paving to deck waterproofing, a little effort can keep your house in top shape. Here is a checklist about home upkeep to help get your home ready for summer.
Clean the Exterior
A soft cleaning can remove stains, moss, and grime, as well as bacteria, from exterior walls, roofs, siding, and decks. Gutters should be cleaned and cleared of leaves and debris as well. Avoid pressure washing, which can cause expensive damage.
Wash the Windows
Most homeowners don't wash the outside of their windows more than once a year. This is something you can get done in an afternoon. A bucket-full of warm, soapy water and a squeegee are all you need, plus some elbow grease. Remember to remove and clean your window screens as well.
Clean the Interior
Now is as good a time as ever to clean areas you often don't. Wipe down your baseboards with a damp cloth, clean the inside of windows, and change air conditioner filters. Take some time to declutter your rooms and even clean the garbage disposal. Also, check your smoke and carbon monoxide detectors while you're at it.
Check HVAC, Plumbing, and Electricity
Get your AC inspected by a professional to avoid a breakdown in the summer. Check for dampness and low water pressure, which can be signs of a leaky pipe. Have your wiring, appliances, and other electrical components inspected to determine if service is needed.
Waterproof Your Deck
Water should bead up on the deck surface. If not, it's time to reseal it. Deck waterproofing contractors can protect your outdoor space. Also, look for nails that need to be hammered down, signs of rotting, and wood that needs to be sanded. Clean and re-stain deck surfaces as needed.
Protect Your Home Against Bugs and Pests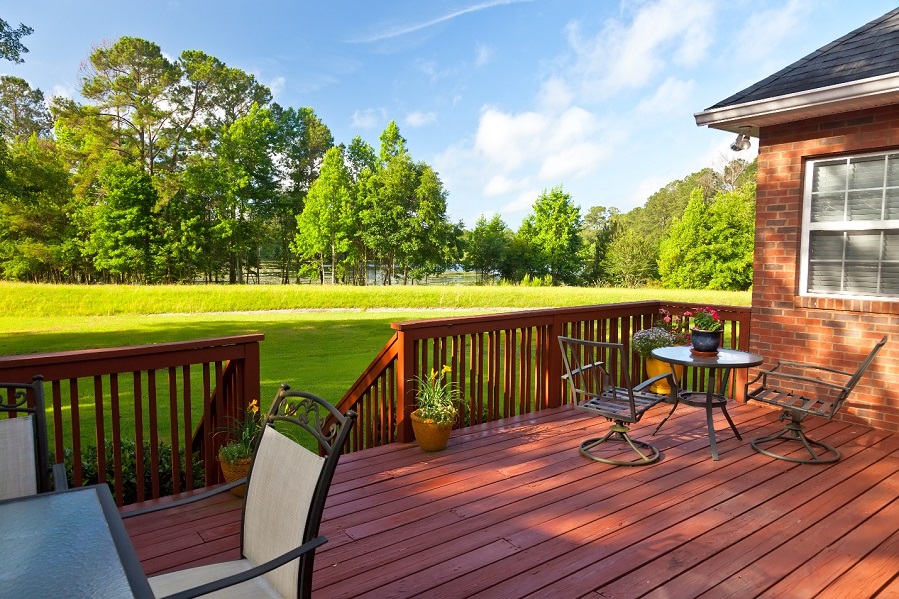 Any bug or pest problems you have now will only get worse in summer. Inspect your attic and basement for any signs of trouble, including water leakage and mold. Caulking windows and doors can also prevent bugs from getting in through tiny spaces.
Repave the Driveway
Freezing and thawing can damage the strongest of concrete. If cracks have formed, refill them, but if there is more extensive damage, restore the look, integrity, and safety of your driveway by having it repaved with higher-quality, longer-lasting concrete.
Update the Patio
Get your patio ready for summer by refurnishing it, replacing old chairs, and adding fun decorations. Potted plants can help make it more inviting while a new table set can better accommodate your family and guests.
Contact Capital Deck & Stair for Waterproofing
If you want to get your deck ready for summer, we can waterproof it to provide protection and avoid expensive repairs. We can also correct stains, cracks, and mold. Call 424-339-0953 or send us your information online for service by one of the most trusted deck waterproofing companies in Southern California.
No matter what kind of commercial property you have, a walking deck is a great way to create a beautiful outdoor space for clients, customers, and employees. Even with a protective roof or awning, however, exposure to the elements can wear your walking deck down all too soon. Here are just a few reasons why deck surface waterproofing is so important.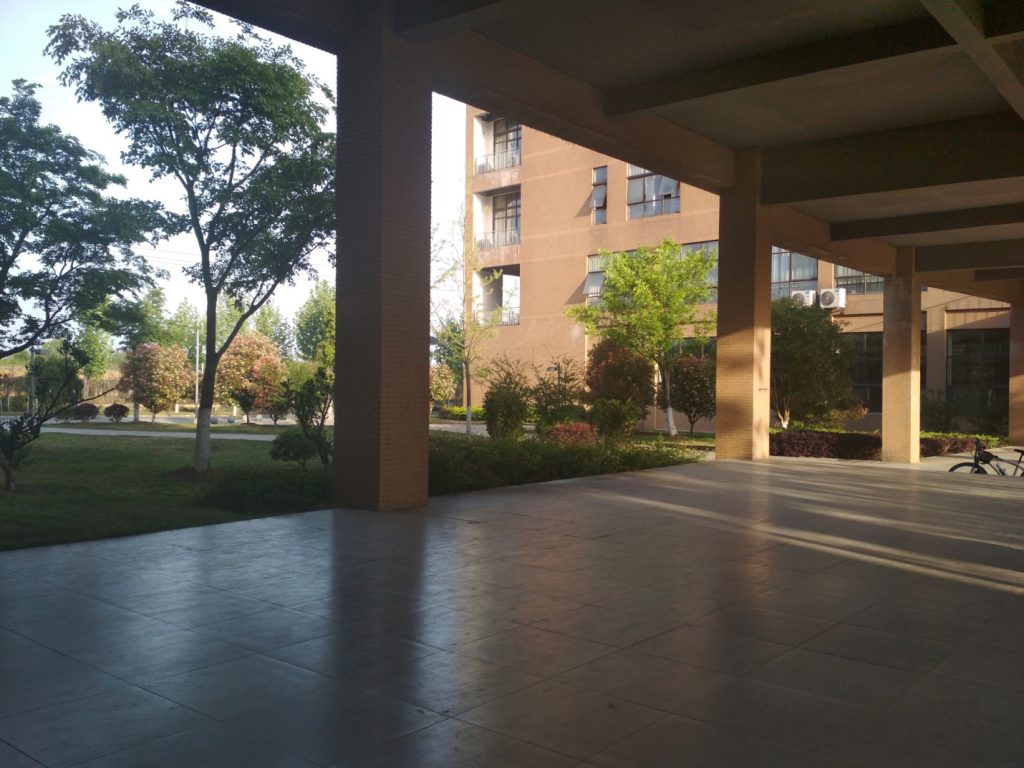 It Protects Structural Integrity, Extending the Life of Your Deck
When water penetrates down into porous deck materials (certain types of rock, tile, concrete, etc.), it begins to physically break down the material, undermining its strength and durability. Once the structure of the material is sufficiently weakened, problems like cracks, chips, and crumbling can start to appear.
While hairline cracks and other slight damage may be able to be filled or repaired, more severe damage could require total demolition and reinstallation of your walking deck. By applying a waterproof deck coating, you can keep the materials durable for much longer.
Walking Deck Damage Could Pose a Risk of Injury to Guests and Patrons
When you've got a walking deck, you can expect people to—you guessed it—walk on it! As such, water damage poses risks not just to your deck but also to the people who use it. Broken, uneven, or shifting portions of deck could lead to slips, trips, and falls on your property. A person could be seriously injured—and you'd be liable for it.
It Keeps Your Property Looking Beautiful and New
Water spots, stains, cracks, and other wear and tear on your deck aren't great for your building's aesthetic. Not only does damage negatively affect your property's curb appeal, but it can also leave patrons with a negative image of your company's standards and affect your public reputation. Keeping your walking deck free of water stains and mold growth also makes it a more pleasant place for your employees, clients, and business partners to walk and talk.
Water Damage on Your Deck Could Lead to Problems Elsewhere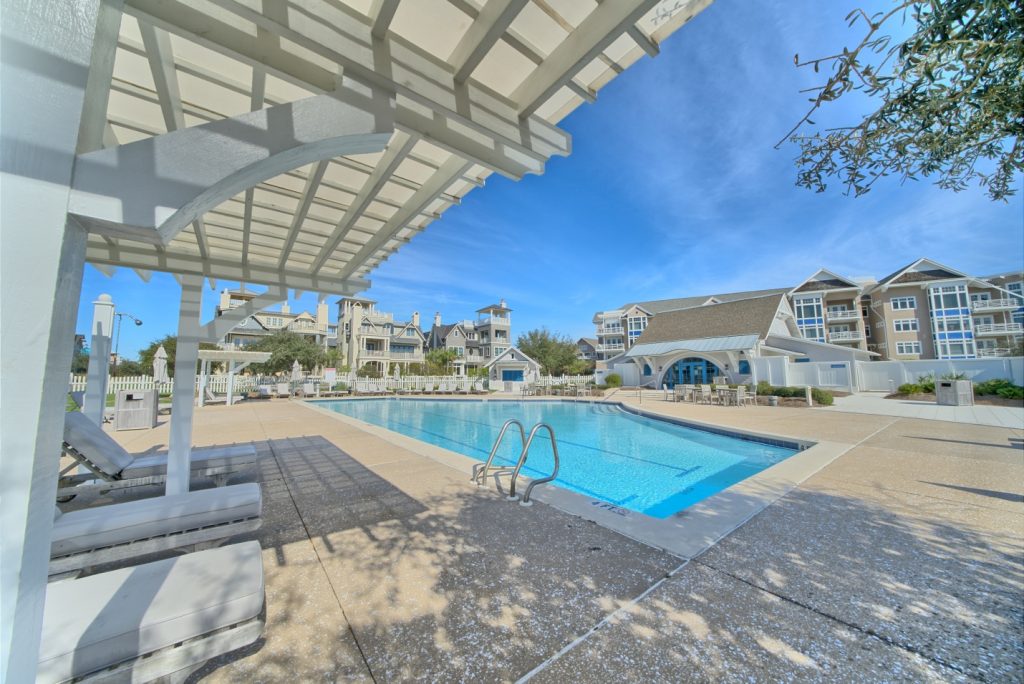 In some cases, like when your deck is exposed to heavy rain or flooding, water can flow down into damaged areas and beneath the deck, leading to shifting and erosion of the land underneath. If that water manages to leak into your building or erode the area under the foundation, your problems can quickly become much worse (interior water damage, mold, etc.).
Protect Your Walking Deck with Waterproofing from Capital Deck & Stair
If you've got a walking deck, pool deck, or another type of deck somewhere on your commercial property, make sure you protect your investment and the people who use it by having it professionally waterproofed. At Capital Deck & Stair, we provide expert sealing, coating, and waterproofing services for concrete walking decks, pool decks, garage floors, stairs, and much more.
To learn more about the benefits of professional deck sealing or request a free estimate for walking deck waterproofing, call us at (424) 339-0953 today.
The Common Culprits of Deck Deterioration

When you invest funds in an outdoor deck, you want its beauty and structure to last as long as possible. To prevent cracking, staining, and other damage, make sure you protect it properly against these major contributors to deck deterioration.
Moisture and Water Damage
Rain, spills, pool water, and humidity can wreak havoc on your deck, especially if it's made from a porous material. Sitting water can create unsightly stains, while water that leaks underneath your deck can lessen its stability and leave it vulnerable to cracking by eroding and shifting the soil. Regular exposure to water can eventually break down the material and wear down the deck's structure.
Even if your deck appears to be dry, excessive moisture in the materials can lead to the growth of mold and/or mildew, creating gray-green splotches that may not be fully removed by surface cleanings. Over time, these molds actively help break down porous materials, further undermining your deck's integrity.
Daily Sun Exposure
Unless your deck is fully shaded, it's likely to be bombarded with a lot of sunlight. Certain stones, tiles, bricks, and other materials can eventually fade in the sun, leaving what was once a bold and lively deck looking pale and weathered. A pool deck that is constantly getting wet and drying out under the hot sun may also be at a greater risk of cracking due to the fast evaporation of water.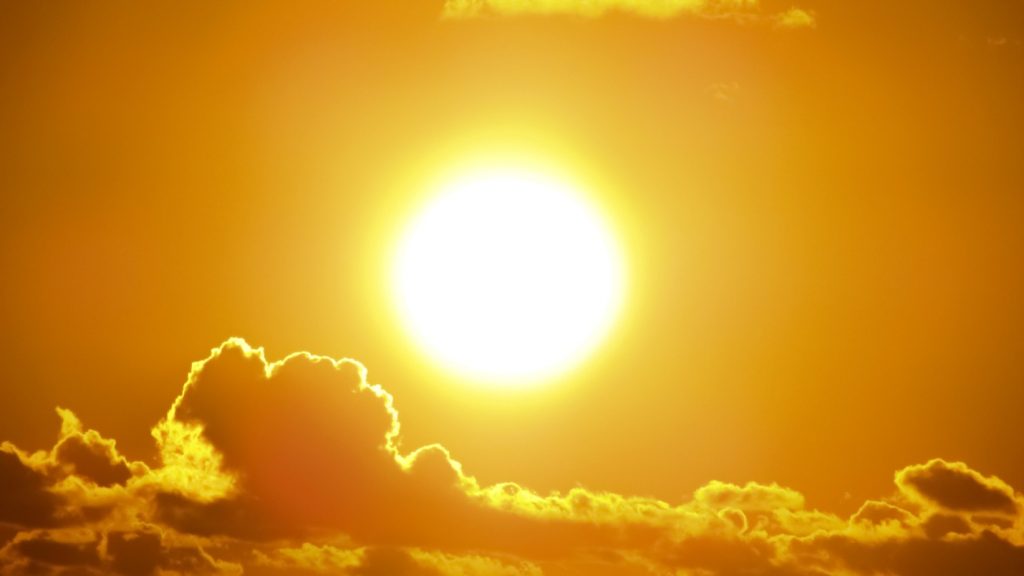 Los Angeles commercial waterproofing contractors like Capital Deck & Stair can apply a specialized UV coating to your deck that will slow the damaging effects of sunlight. As a bonus, the deck won't absorb as much heat, making it easier to go barefoot!
Wear and Tear from Regular Use
Even if your deck is well protected upon installation, it will eventually wear down and need some sort of maintenance or repair simply due to normal use. Surface chips, scratches, stains, and other minor issues can add up over time, ultimately requiring professional restoration.
This kind of deterioration is just part of deck ownership. Obsessing over it will only hamper your enjoyment. If you focus on regular maintenance and accident prevention, you should have plenty of time before you ever need to have your deck repaired, resurfaced, or resealed.
Protect Your Deck with Professional Waterproofing and Sealing
The professional residential and commercial waterproofing contractors at Capital Deck & Stair are masters of deck resurfacing, waterproofing, and sealing. Whether you've got a brand new deck to protect or an old deck that you want to be restored to its former glory, we have the tools and expertise you need to get great-looking, long-lasting results.
Our services aren't just for homeowners—businesses looking for Los Angeles commercial waterproofing services can trust our technicians to provide quality service and protect decks of all kinds from damage, even in areas of heavy foot traffic.
Call (424) 339-0953 to discuss how we can help you keep your deck in great shape for as long as possible.
Renovating your home can be so much more than just painting rooms in different colors and swapping out your furniture. Expand your home into the outdoors with a new or renewed deck, protected by professional deck waterproofing.
What Kind of Deck Is Right for You?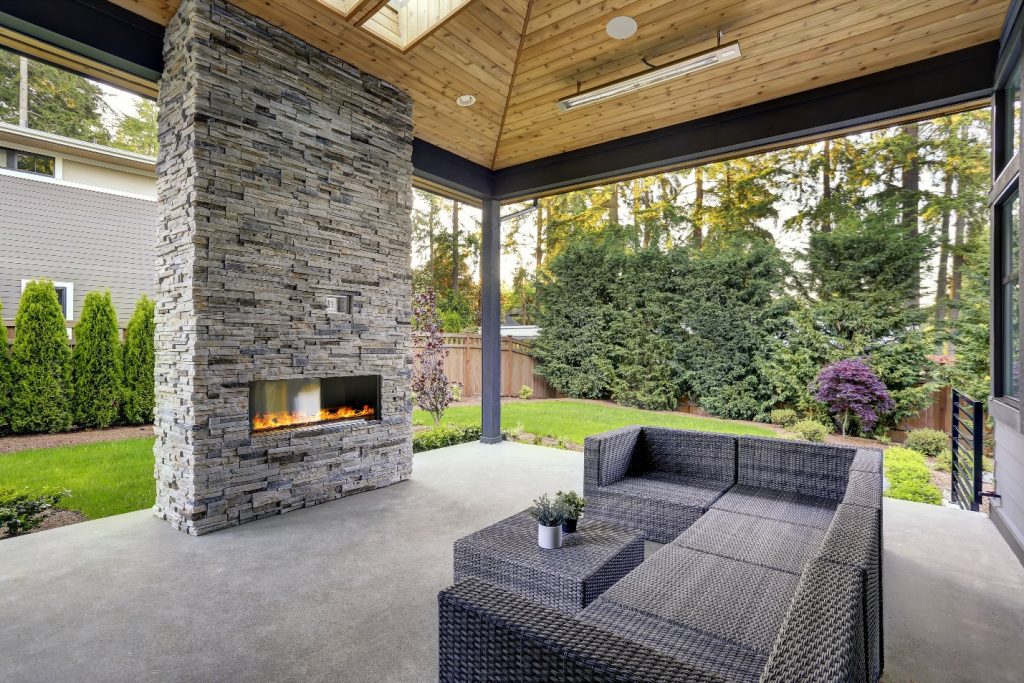 Different types of decks cater to different needs. If you want a dedicated outdoor space for entertaining, lounging, grilling, and other relaxing activities, you might choose a simple, classic leisure deck. If you're looking for something with a bit more motion to it, you might choose a walking deck that wraps around your home like a covered walking path.
If your home has an in-ground pool, you probably already have a simple concrete pool deck. If you've got an above-ground pool, you can still create the appearance and convenience of an in-ground pool by surrounding it with its own deck.
Building a Deck Adds Value to Your Home
Any time you build something on your property, you've got a natural opportunity to increase its overall value. With a sturdy well-kept deck, you can boost your home's curb appeal and make up for its costs in property value—something that especially benefits those hoping to sell their home in the future. In fact, the increase in property value from adding a deck can be as much as 85% of the building cost!
More Space for Entertaining and Relaxing
Even if you have a spacious interior that's perfect for indoor parties and events, adding an outdoor deck creates more usable space and presents new opportunities for food and fun. Set up a fully loaded grilling station, warm up around a fire pit, or create a quiet oasis for reading. Whatever you love, a deck offers more space for it.
Already Have a Deck? Restore It to Its Original Glory!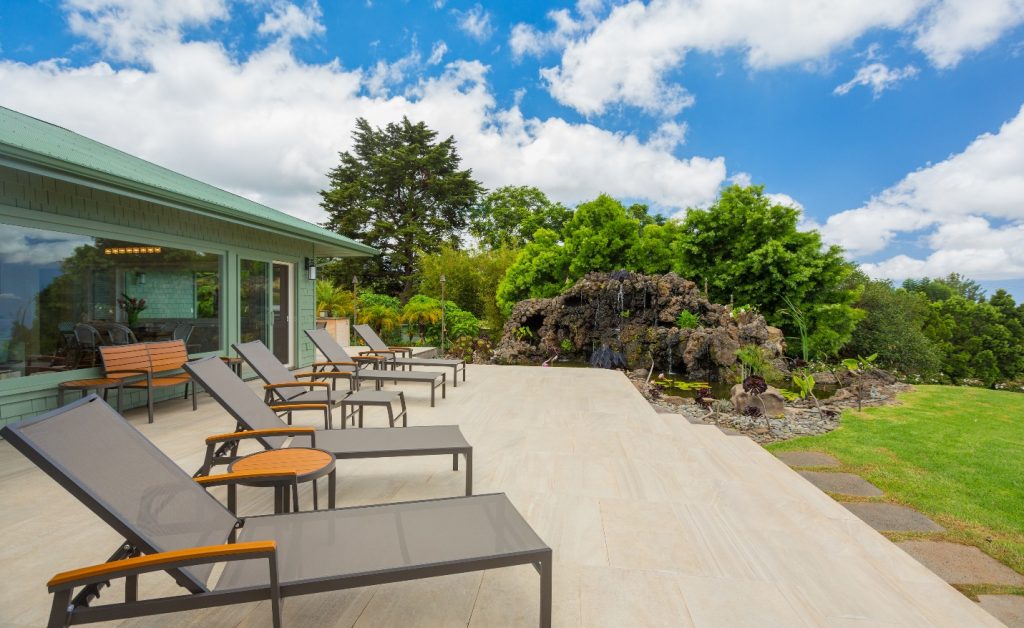 Even if your home already features a deck, you can still increase your property value by improving upon it. If your deck has been damaged or heavily weathered or simply lacks its original aesthetic appeal, you can restore it with basic repairs and refinishing.
With professional deck resurfacing, you can smooth the walking surface and make your deck safer and more beautiful. If your concrete pool deck has been cracked, chipped, or stained, resurfacing can correct the issue. If you've got a damaged, sun-bleached wooden deck, you'll also probably want to have it re-stained.
Most importantly, any new or renovated deck should be properly sealed and waterproofed to protect your work against the harsh elements and keep your property's value up as long as possible.
For Professional Deck Waterproofing in Los Angeles, Choose Capital Deck and Stair
As trusted deck waterproofing contractors, we've helped many southern California homeowners protect their decks from the potentially damaging effects of things like rain, ice, chlorinated pool water, and sun exposure. With professionally applied coatings, you can extend the lifespan of your deck and keep it looking beautiful for years to come.
Call us at (424) 339-0953 to learn more about how we can help you protect your new or refinished deck.
Source:
https://home.howstuffworks.com/home-improvement/repair/increase-home-value.htm