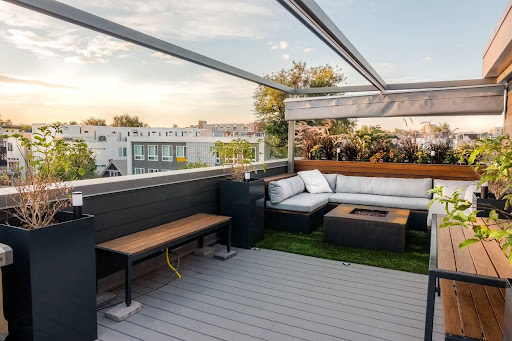 If you're planning a home improvement project, the rooftop deck might be just what your home has been missing. They are highly sought after by homeowners with short yard space but plenty of flat or partially flat roofs. Roof decks make a perfect place for holding dinners, parties, and get-togethers. These decks also offer privacy, solitude, and seclusion to unwind and retreat from the hustle and bustle of the city.
Building a rooftop deck comes with many complications, so getting it done by professionals would be the best investment to ensure safety and compliance with the city's HOA bylaws. Before you go ahead with your plan, make sure that you consider these few elements of roof-deck construction, material, and design.
Check with the building laws and HOA restrictions
Roof decks are much popular in cities due to their unrivaled views of the surrounding area and limited ground deck space. However, the first and foremost thing to consider before planning a rooftop deck is the construction law for your local area.
Do you have homeowner association restrictions in your area? Check with your local building department to get the necessary information before starting your roof deck project.
Ensure adequate construction space
Normally roof decks need more working space than a ground-level deck. There must be stairs or outdoor scaffolding to help your construction crew reach the rooftop with the materials. You might also need a crane to access the rooftop and enough space to move around trees, neighboring houses, buildings, powerlines, etc.
If you don't have enough space for a crane, then cutting a few trees might help you make that space for the crew to work. Know your options before signing a contract with the deck constructors and take action accordingly.
Consider landscaping
It would help if you considered the landscaping around your home and rooftop deck. Do you have trees that add ambiance and greenery to your deck or hinder the construction process?
Also, ask your contractor to leave some space for foliage on the deck by adding built-in planters on the perimeter of your deck. A plant boundary around the roof deck will help you maintain a homey ambiance, privacy, and shade.
Choose the right decking material to avoid overloading the roof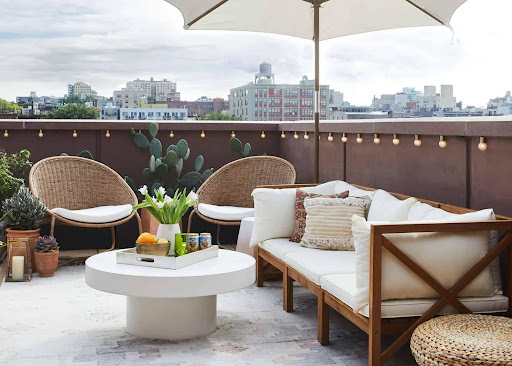 While building your roof deck, one of the main challenges you will face Is keeping your roof weight in check. Roof joists tend to get overloaded with decking material, planters, furniture, and other appliances. Most people choose hardwood or pressure-treated decking materials to limit the weight.
The downside of using pressure-treated wood is that it requires frequent maintenance measures to look pristine due to weather exposure. Per board foot of a hardwood weighs around 4 pounds, thus limiting your roof's ability to withstand heavy furniture, etc.
Appliances and furniture like:
Bbq grills
Patio seating
Heaters
Shade structures
And Planters can be the reason your roof might collapse due to overload. The harsh weather can also take a toll on all your appliances, furniture, and roof deck, even with proper maintenance. So, choose your decking material wisely to keep the roof weight optimal.
What decking materials should not be used?
PVC, Vinyl, and composite decking will not be able to tolerate the changing harsh weather and are likely to become too hot and uncomfortable in summers. Hardwood decking can cost too much and isn't an eco-friendly option for families. Modified deck wood can be the perfect candidate for rook decking.
Why should you choose modified deck wood?
Modified wood is best used for rooftop decks due to its superior impact, weather and fading resistance, and little maintenance requirements. This wood is also not prone to splintering and ages to a stunning silver patina. Using bamboo-reinforced foam cores can further minimize the strain on roof joists.
Modified woods have lighter weight and density yet is sturdy and durable for years. They can be used to make flooring, sidings, stairs, fence, benches, and even pergolas. By easing the decking weight on your roof, you can add more features and make it as cozy as indoors.
Avoid PVC materials for rooftop deck
Due to intense weather conditions, PVC decking brands don't do well for rooftop structures. The extreme heat and exposure can lead to softening of the PVC and create structural problems down the line.
Many professionals recommend using more durable products like tiles that are less susceptible to structural changes even when exposed to intense heat and cold.
Check with your contractor before choosing decking material that won't shrink, expand or warp after prolonged weather exposure.
Waterproof your roof deck
Whether your ground deck is waterproofed or not, make sure your rooftop deck is. It goes without saying that waterproofing will go a long way in helping your deck's durability and outlook. Since your roof deck will be exposed to much rain, waterproofing will protect it from fungal rot and water damage.
You can also waterproof your railings, outdoor staircase, and planters to prolong their life and make them look pristine.
Connect your roof deck to your ground deck
If you already have a ground-level deck, it is best to join in with the rooftop for a more seamless experience. A two-story deck design instantly adds more value to your property, not to mention your house's outlook. You can also maintain the privacy of your home by allowing outdoor access to the roof deck.
Add a pergola to your rooftop deck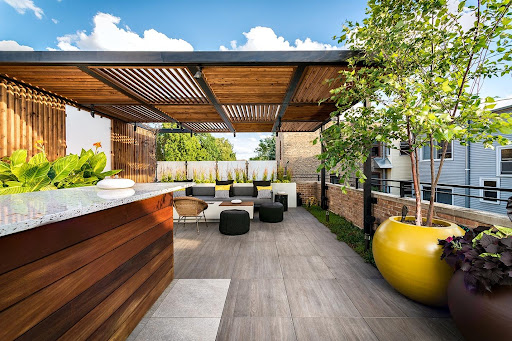 Making your rooftop comfortable is also the biggest challenge for homeowners. A roof deck shelter can be functional and aesthetically pleasing with the addition of a pergola while giving you the best of both worlds.
Pergolas are long-lasting and need little maintenance but offer infinite customization options. You use curtains or composite deck boards to create a privacy or shade wall without stopping the cool breeze from rolling in.
A pergola will add a contemporary aesthetic to your boring rooftop space and allow you to soak into the mesmerizing view of the city.
Design your rooftop with safety railings
While you build and design your dream roof deck, make sure that you keep safety a priority. Choose lightweight and corrosion-resistant aluminum railings to keep your family safe in your oasis. You can also customize your railings to match your rooftop deck aesthetics to make it more appealing.
Consider roof and substrate access
Eventually, you will have to replace your roof deck after twenty years, so make sure that you have access to your roof and decking substrate. If you choose a permanent decking structure, redoing the roof will also entail tearing off the deck, remodeling the roof, and putting down a brand-new deck. The process will be very expensive and time taking.
Therefore, you should choose a semipermanent decking solution. For instance, a tile deck using a pedestal system, wherein each tile is screwed to an individual pedestal and locked into a place with a fastening technique, would be a better option. With this option, you can pull the tile apart to redo your roof and put them back after the construction.
Take away
Rooftop decks are becoming increasingly popular among families residing in the cities with little to no yard space for a ground-level deck. These decks need a different set of considerations as compared to ground decks due to constant weather exposure.
Keep the pointers mentioned above in mind while planning your roof deck. Do not hesitate to consult with professionals to get advice on the structure and material that best suits your personal aesthetic, budget, and lifestyle.
Contact us at Capital Deck and Stair Waterproofing to get your rooftop deck & stairs waterproofed.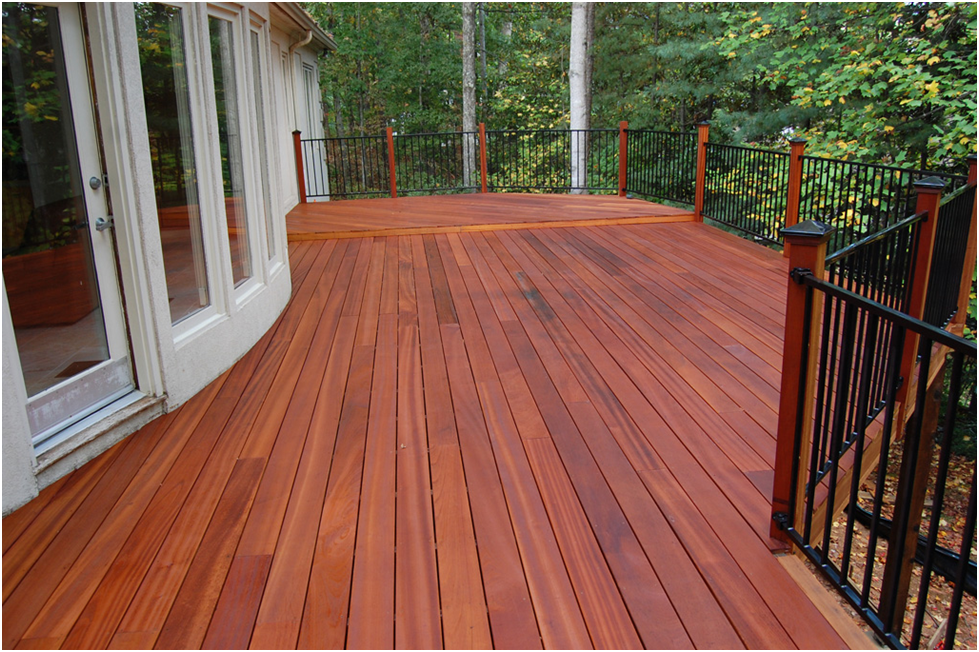 Watching DIY projects can be satisfying and might influence you to start your own. According to DIY pros, doing it yourself is both fun and easy, and all you need are a few supplies, some extra time on your hands, and a little bit of help from a friend or family. Although some DIYs are fun and easy to pull off, yet much more goes into these projects than meets the eye.
For instance, if you plan on building a deck on your own, you will need building permits, code requirements, material lists, hardware, a step-by-step guide, supplies, professional help, and much more.
Not to mention, DIYs can help you save considerably on labor costs since your cost will be a quarter of what you would have to pay a professional. DIYing a deck also provides you with better design control and the freedom to customize your project to your future needs.
To help you successfully finish your deck-building project or other home improvement projects, here are some tips and resources that will help you complete your DIY without a hitch.
Timeline and scope of the project
Before you take on the responsibility of building your deck, make sure you have the time to handle the project's scope. Building something smaller before jumping into complex DIY projects can help make the deck building far less daunting and more achievable.
Building your deck will take you much longer than a professional deck builder since there is a learning curve to familiarizing yourself with the task and working rapidly. Be realistic about your expectations and timeline to see your project through.
Plan & design your DIY deck project
No DIY is complete without planning the details of the project. Having a concrete design of the deck can help you identify the mandatory building permit, the precise amount of deck building materials, and the steps involved in completing your deck successfully. You can also use online visualizers to digitally map your deck design concept and gain much insight into what your deck would turn out to be.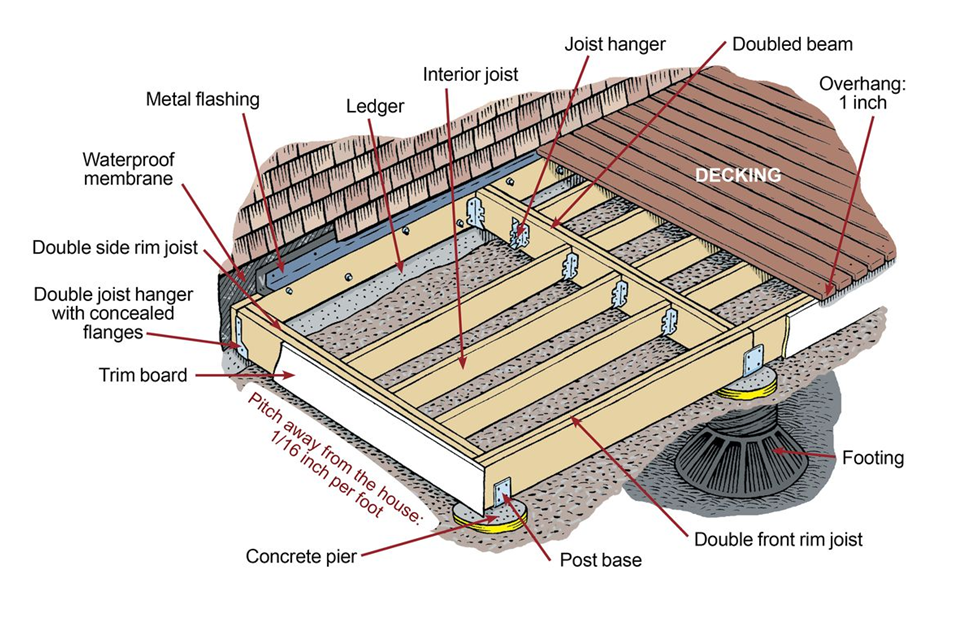 Cost of building your project
DIY deck projects are relatively inexpensive than professional helpers mainly because you will not be paying for the cost of extra labor. However, with the rising cost of supplies and materials, make sure that the DIY deck building cost isn't almost the same as getting it done professionally.
When estimating your cost, do account:
Disposal fees
Tools and equipment needed
Permits required
Additional labor cost
After accounting for all the additional costs, add an extra 10-20 percent cost for spares.
Tip: If you want to lower your cost further, look for second-hand materials or cheaper stores to source your equipment. Use high-grade material for the parts that are more visible to add more value to your home.
Pick top-performing material
When it comes to deck building, the materials have to be top quality that can withstand the climate and give a high-end finish to your home. Make a material checklist to measure the pros and cons of using other material options. This will help you choose the best material suitable for your needs.
For instance, you could make the stairs for your deck either from wood or wood alternatives, like steel stair frames. It will make your DIY project less complicated, less time-consuming, and versatile.
Using wood alternatives that are weather, water, and rot resistant will be easy to maintain and inexpensive for years to come. You can also get your deck waterproofed once finished to make it sturdier and water resistant.
Equipment required
While planning your DIY, make a list of the pieces of equipment on the side. Avoid opting for the expensive equipment, for it may throw you off your budget while making it more expensive than a professionally made one. Instead, consider borrowing equipment from friends and family or renting them from your nearest home improvement store.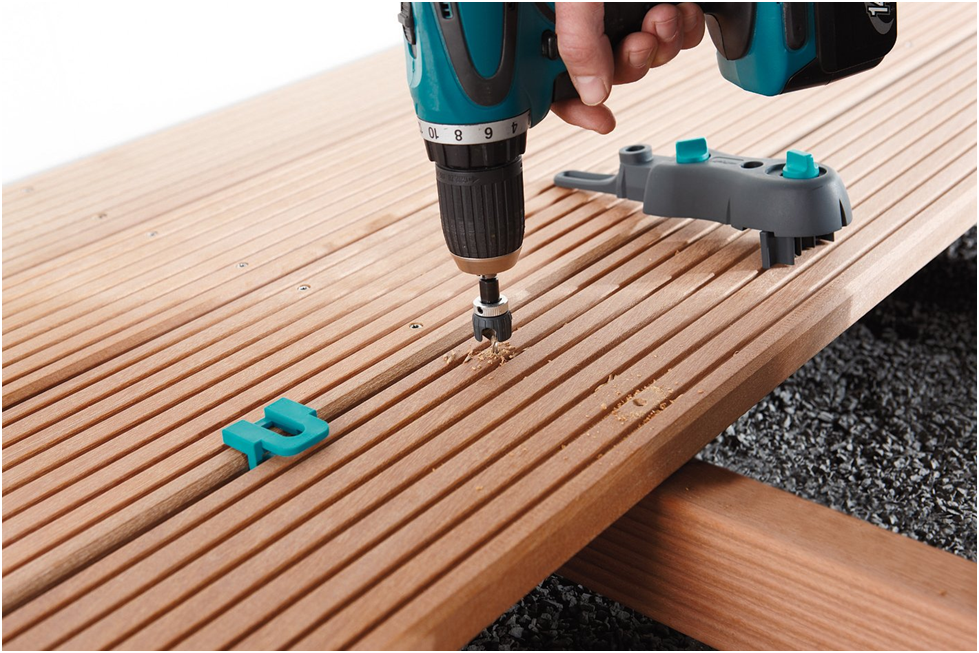 Use available tools to measure, cut correctly, and assemble the decking materials. Choosing less physical tools can also help you work efficiently and effectively. For instance, stair calculators, installation blogs, project visualizers, and installation videos can make your deck project less hassle and time-consuming.
Do not forget to consider the cost of rented equipment while planning your deck project.
Permits
Most countries require their citizens to get a building permit before land construction. You will probably need a permit to get started on your deck building DIY project since it changes the footprint of your house. Electrical and plumbing work also requires a permit or a professional license to do the job.
Check with your local building code office to know the permits you will require for your project. You might also need additional permits if your house is registered under a homeowner's association.
Check your health and safety
Building your deck will need you to lift heavy wood and material along with a lot of bending and stooping. Before you start, consider all the health aspects that you may find challenging during your project and seek help from a friend or colleague to pursue the project.
Ensure you take all the precautionary measures while building your deck to avoid accidents.
Double check everything
Before initiating your DIY project, double-check the tools and materials you would need and the steps involved in deck construction. You will save a lot of potential problems and time by double-checking your deck-building plan.
Similarly, if you believe you won't be able to complete the project and leave it in the middle, then it's better to get it done professionally than to leave an unfinished deck project. Knowing your limits can help you save a lot of headaches down the lane.
Seek advice when in need
A little advice on deck building from your friends will not do any harm. Deck building is a big project; you might need a few hands to help you complete it quickly. If you have an expert in the family, seek their opinion on your desired style and outcome.
Discussing your project with friends and family can help you get started on your project more confidently while minimizing the risk of mistakes.
Have a plan to deal with mistakes
Mistakes are part of most DIYs; the only thing you need to be prepared for is how to handle mistakes without costing you more time, money, and effort.
For instance, one way to avoid mistakes is that you keep extra supplies on hand in case you need to make repairs. You can also seek professional help to avoid ruining your progress or making the right decisions.
Conclusion
Do-it-yourself projects can be fun and rewarding with a little planning and preparation. By following the tips mentioned above, you can avoid a plethora of problems during the deck-building project and ensure a successful experience.
Contact Capital deck and stair waterproofing for professional help to get your DIY deck and stairs waterproofed.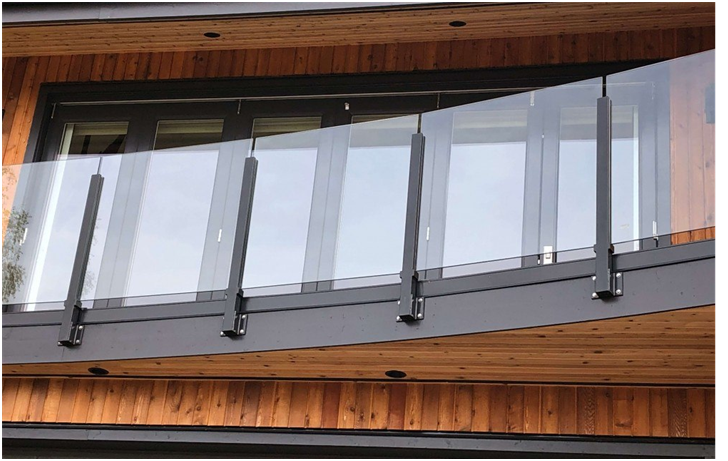 Imagine ending your days with a glass of wine and sunset on the deck of your dreams. Creating your outdoor dream space requires both thought and planning because it can considerably make a difference in the overall look of your house. A durable and low-maintenance deck railing is a good investment to make for your deck upgrade. Aside from providing security and safety, your deck railing also reflects your personal style sense and connection to the place.
Wood-alternative railing materials are widely in demand for their durability and corrosion-resistant properties. Unlike wood railings, you can find a variety of designs and styles to choose from that most resonate with your idea of a perfect railing.
With a plethora of options in the market, choosing a perfect railing that is both durable and classy can seem a bit daunting. You might wonder if you should choose a simple, elegant railing design or one that's more creative and maximal? Is the cable railing infill better or the glass one? The choices seem endless, which is why we have pulled together some of the most minimal, safe, durable, and exquisite railing ideas to give your outdoor living space an awe-inspiring upgrade.
Note: Take a look at this ultimate deck safety checklist to ensure deck safety for your family.
Glass railing that won't intrude on the view
With wood-alternative building materials, you can now choose sturdy railings with narrow profiles. These glass-infilled metal deck railing options will not intrude on your perfect garden or landscape view.
Glass infill panels make your deck space look more spacious and elegant, which is hard to beat by traditional wood designs. You will have an uninterrupted view of skylines and landscapes while keeping your children and pets safe.
Furthermore, glass infill panels give your outdoor space a sleek profile that's easy to clean and resilient while streamlining deck maintenance for you.
Durable, simplistic design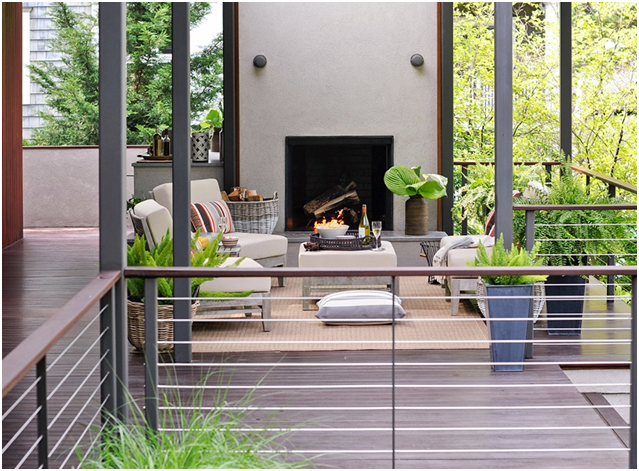 A steel cable deck railing is another great option for giving your outdoor space a minimalist aesthetic while keeping your serene views unobstructed. These are made from marine-grade steel cable and are reinforced with an anti-corrosion coating, offering premium strength and safety for years to come.
Steel cable railings only need tensioning at the installation time, saving the time you will need to devote to maintaining them while also ensuring a safer railing experience. This simple railing design incorporating traditional and contemporary elements is perfect for your next DIY project.
Drink railings
Railings compatible with flat accent top rails also referred to as drink rails, are perfect for outdoor social gatherings or barbeques. They are installed as toppers for sturdy and sleek-looking aluminum railings and can be enhanced with planters placed alongside the deck rail.
Since they are made with aluminum or steel, they are resistant to water damage from drinkware or plant drainage.
Stick with the basics
Decades after decades, black and white railings have remained a staple for outdoor living spaces. With simple accents and sleek designs, you can make your home look cozy yet aesthetic by simply sticking to clean neutrals of black and white.
Aluminum railings are a durable option to achieve that timeless look with minimal maintenance required. You will find a variety of options in black or matte white to swap out your old wood railings for any style that suits your deck the most.
These pre-welded panels are easy to install and help retain structural integrity as much as possible, making them a savvy investment for your deck.
Play with the patterns
No rule says deck railings cannot be horizontal; in fact, aluminum railings in horizontal formation create a more solid edging to the deck. Extending your horizontal metal or wood railings to a higher height is also perfect for maintaining your privacy.
Make it all black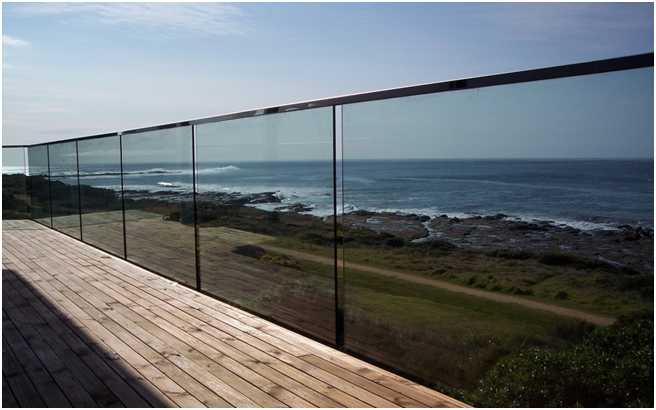 Most people prefer using glass railings for their deck; choosing a tinted black infill mirror with black railings will give your deck an original and aesthetically pleasant look like nothing else. It will not be as transparent as clear glass, but that's the beauty of it. Choosing tinted black glass will also add a touch of privacy to your balcony or patio space.
Make your own deck railing with mixed materials and textures
With so many materials and textures in the market, you can easily customize your railing to your liking or preferred style. Instead of choosing one style, some creative geniuses like to mix railings to create a unique aesthetic space that's one of a kind.
From incorporating glass infill panels to pairing black aluminum railing with earth-toned composite decking, creating your own dynamic deck railings is now easier than ever. You can also add different post toppers to make your space more appealing.
What can you use instead of deck railing?
Not keen on getting a deck railing? It's totally fine; in fact, there are other ways to create a perfect boundary around your deck using your favorite planters. Choose the same plant, like lavender, arranged in a tight row along your deck patio to create a safe boundary around your deck. You can also choose a low-level garden wall, stunning rockery, or even a normal bench seating to add an aesthetic vibe to your deck
What are the cheapest deck railing options?
Wood makes the timeless yet cheapest deck railing option if you are low on budget. However, you can also grab great deals on cable and glass infill options if you look hard enough.
What deck railing is the most popular one?
Surprisingly, most people choose to keep it simple, using wood balusters with a handrail top. However, I recommend playing with colors, patterns, and designs because a little change goes a long way.
Parting thoughts
To upgrade and enhance your outdoor space, you can find plenty of nontraditional aluminium-made deck railing designs in the market. Wood alternatives are perfect for keeping the deck looking sleek for years to come without compromising safety and style.
https://www.idealhome.co.uk/garden/deck-railing-ideas-303917
https://fortressbp.com/blog/514/5-deck-railing-design-ideas-to-inspire-you
https://www.timbertech.com/ideas/deck-railing-ideas/
https://www.timbertech.com/ideas/deck-railing-ideas/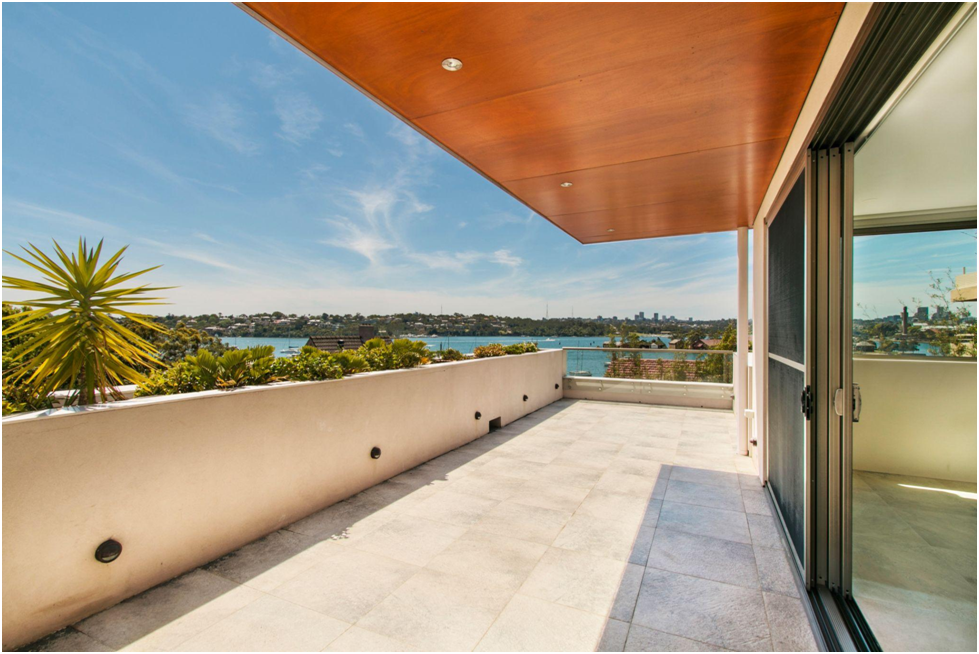 A deck can add tremendous value and use to your property, but only when they're well-kept and in good working condition. Therefore, it's important to make sure your deck is maintained and protected from factors that can influence its longevity.
In fact, many of these factors are things your deck has to deal with every single day, meaning they can be difficult to fight against. However, not everything is lost, and there are things you can do to protect your deck.
Factors That Will Shorten Your Deck Lifespan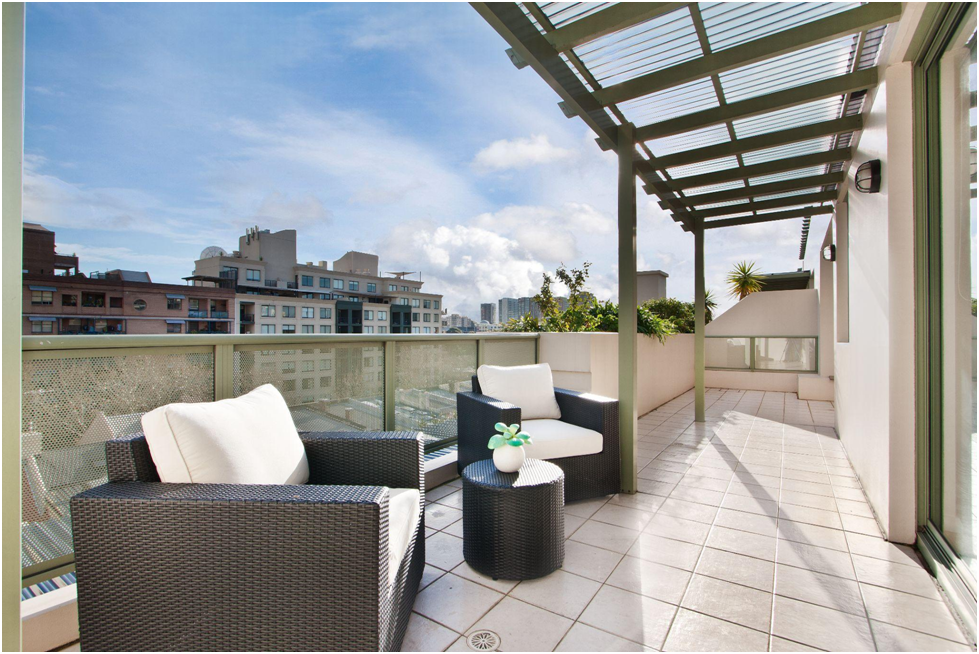 To help you better prepare for what can deal damage to your deck, here are some of the most common wear-and-tear factors that can influence your deck board's lifespan.
Rain/Moisture Damage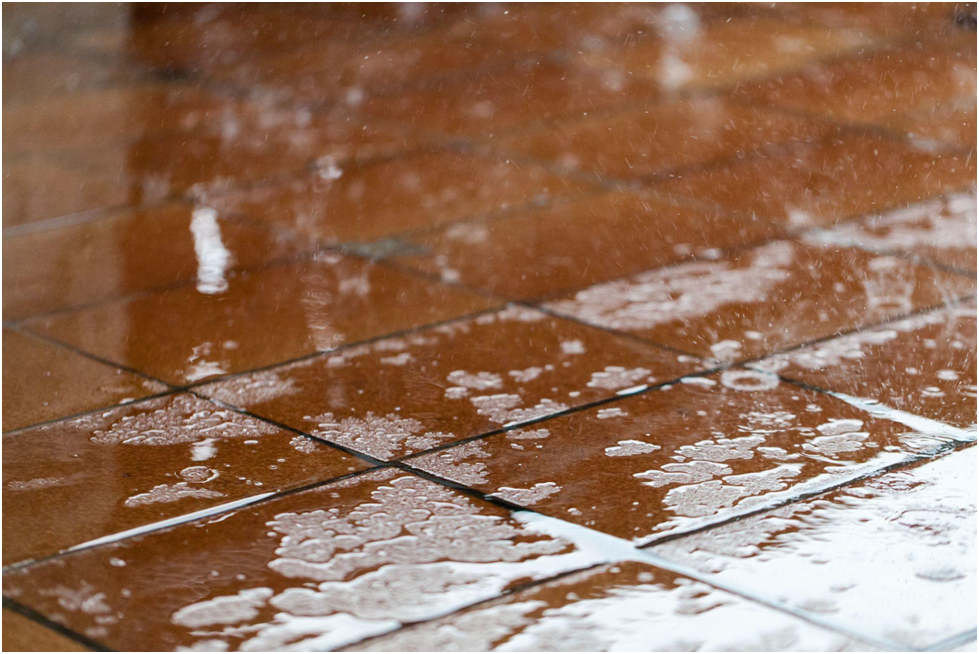 Whether you have a wooden plank deck on your property or a solid commercial-quality cement deck, rain and moisture are always threats you'll have to worry about. Rain can eat away and erode materials, causing them to wear out, become brittle, and eventually break down and collapse.
Rain and moisture are usually bigger problems for wooden decks, but cement decks are not immune to their effect. So, be sure to keep an eye out for one of the most common signs of rain and moisture damage on decks: puddling or pooling. It is one of the most severe problems caused by water on wooden or cement decks.
Puddling and pooling are usually produced by uneven surfaces, which won't allow the water to flow correctly off the deck after rain. Then, mold and other pollutants start growing, damaging the deck's integrity. This problem is especially damaging for wooden decks susceptible to rot.
Direct Contact with Sunlight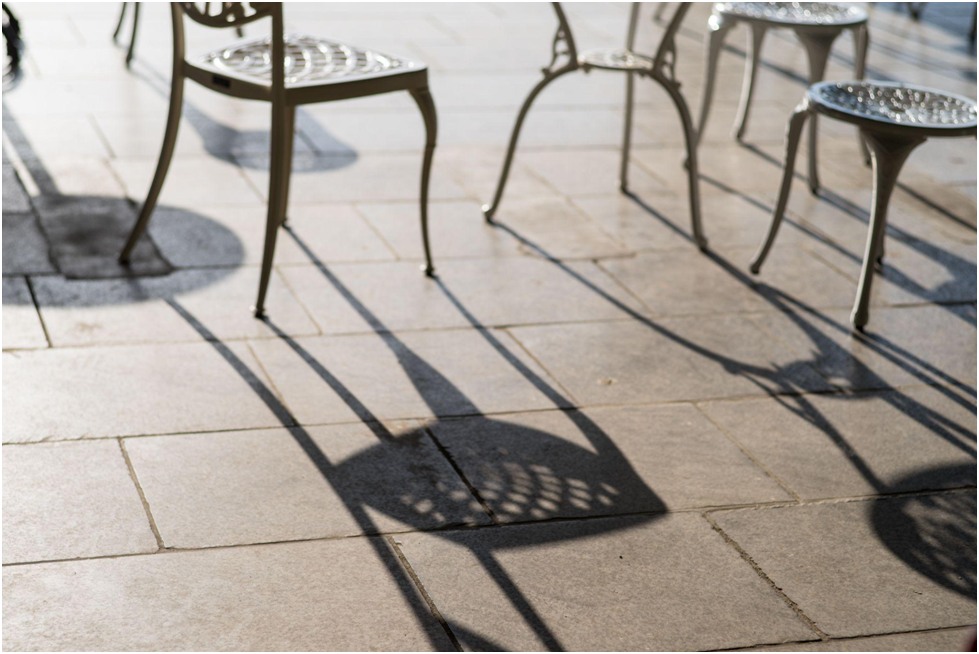 Southern California is known for its long, harsh hours of sunlight, especially during the long summer days. The ultraviolet light that the sun emits can cause immense damage to just about anything you leave outside, including the surface of your deck.
Even hard-surface decks will eventually succumb to the sun. These surfaces can fade or dry out, which will cause cracking. Cracked decks are a hazard that needs to be dealt with as soon as possible to avoid damaging the structure's integrity.
Extreme Heat

Speaking of drying things out, the heat and generally dry air in Southern California can lead to all sorts of issues with your deck. Heat exacerbates the warping, wearing, and fading of wooden decks, causing the internal areas of the wood to dry out along with the outside layers, eventually leading to rot, warping, and splintering.
Heat changes are also an issue: Your deck materials expanding and contracting throughout the day can eventually lead to their wearing out, cracking, and warping.
Maintenance and Overall Use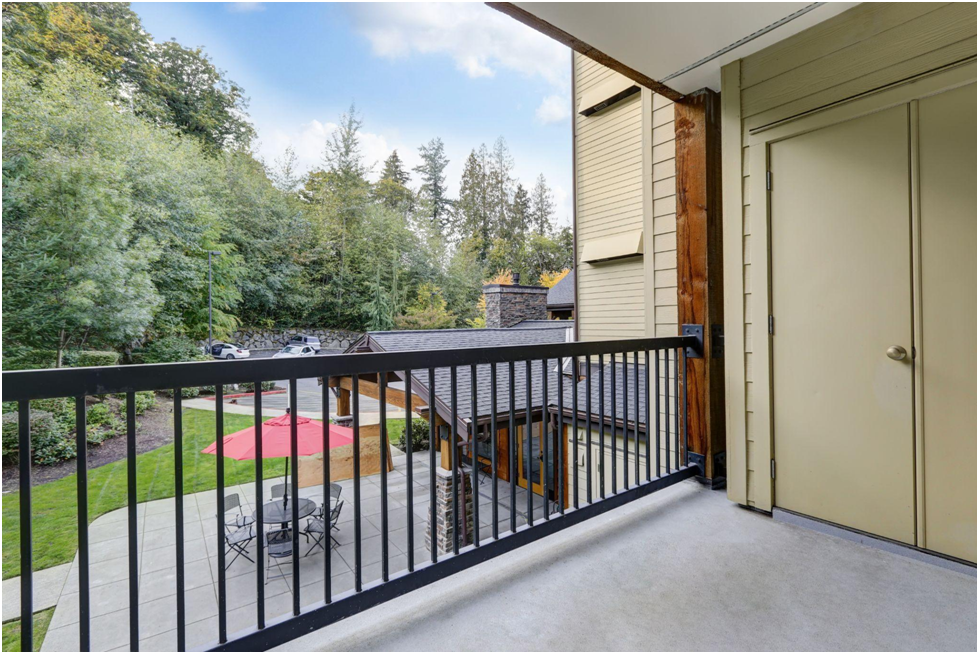 It doesn't matter which composite decking material you choose. Your deck still needs the proper maintenance. Cleaning, refinishing, and repairs are essential to keep the surface intact for as long as possible. That way, you can enjoy your deck without worrying it will crack, sink, or get damaged.
Cleaning your deck means removing pollutants and debris like ashes or dirt. By contrast, the refinishing process is all about staining and oiling timber decks. Meanwhile, a repair job is necessary if your deck gets damaged by an accident or extreme weather conditions.
How much you use your deck will also determine its lifespan. You'll need to perform constant maintenance if you store a fire pit or grill on top of it.
Protect Your Deck with the Experts at Capital Deck & Stair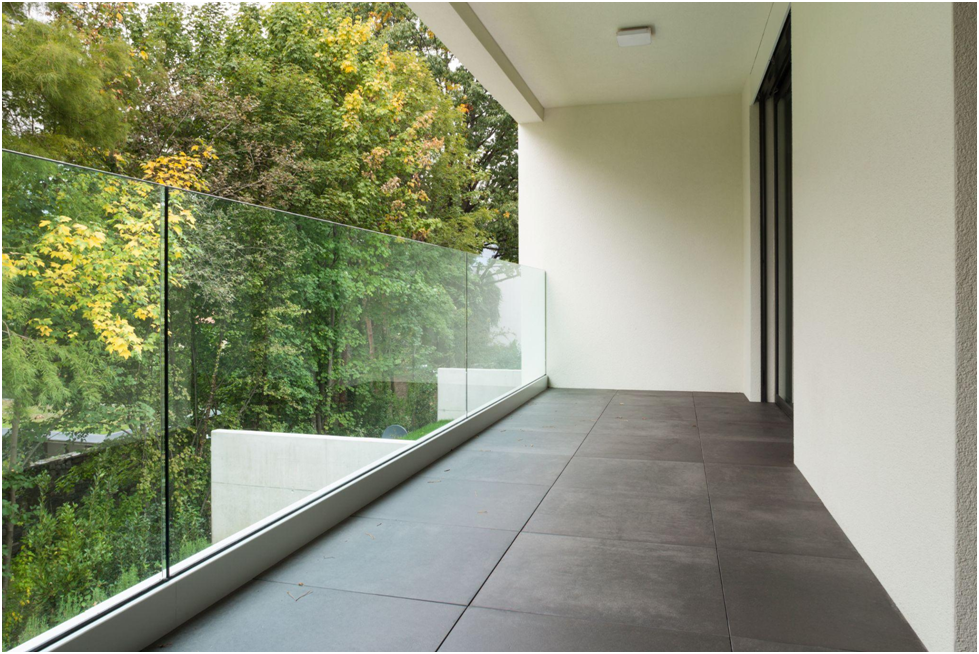 The best way to make sure your deck is ready to handle the stresses the environment can throw at it is to make sure it's properly sealed and waterproofed by a Los Angeles deck waterproofing expert. Call Capital Deck & Stair for waterproofing at (818) 697-6334 to request a quote and improve your deck!
Update:
https://capitaldeckandstair.com/blog/2018/01/factors-that-shorten-your-decks-lifespan/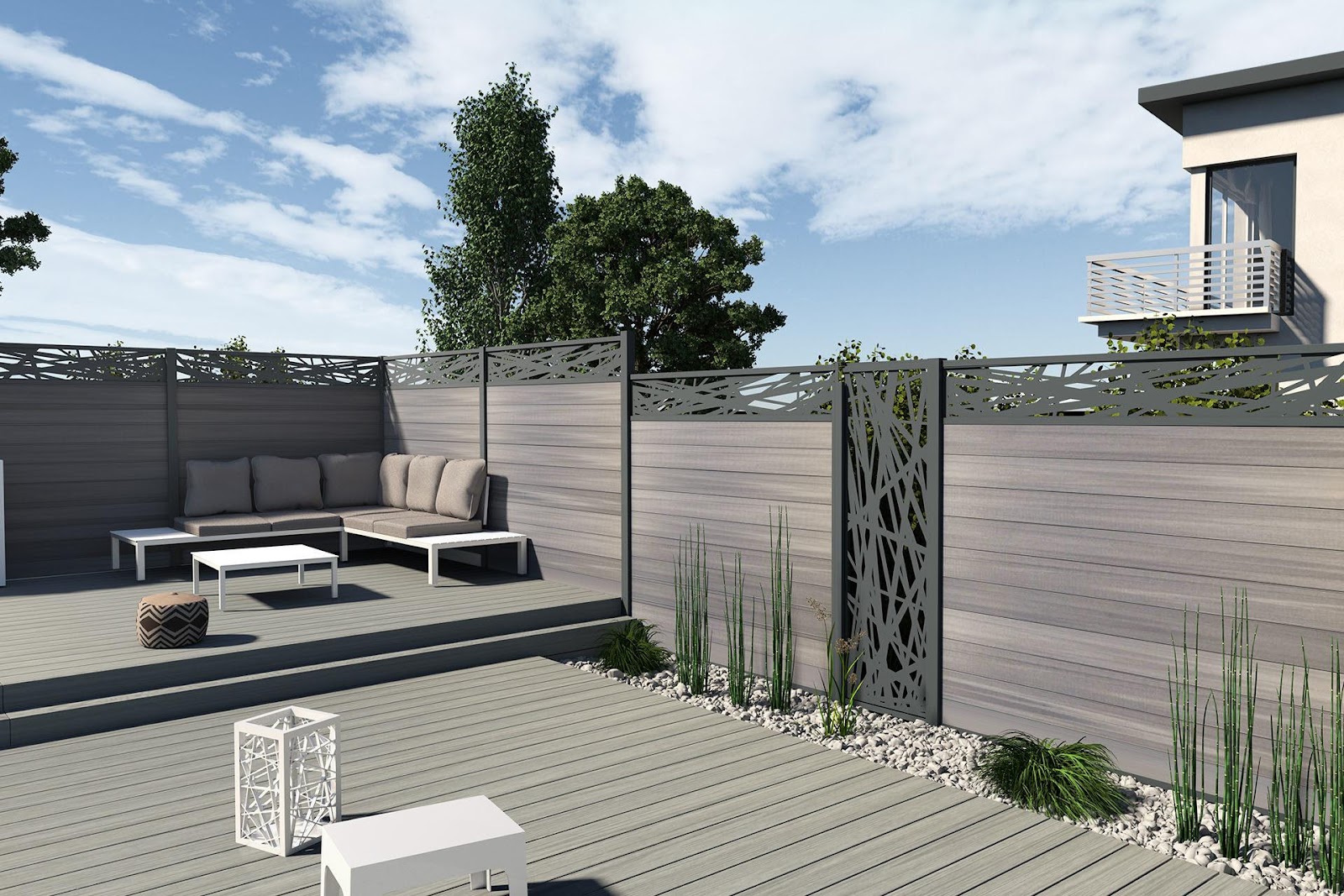 With COVID-19, decks have gained popularity as flex spaces for work, relaxation, and weekend staycation. They have made working from home agreeable while allowing you to maintain your privacy and maximize productivity. For elevated decks with open fence designs, privacy is more of a concern than for ground-level decks.
By adding privacy to your deck, you can not only design your space to your liking but also have a quiet place to retreat after a long day. There are many options that can be incorporated to reduce sight lines in any deck space. For instance, a privacy fence is far less invasive than other home improvement projects, with several benefits.
Here are five reasons to why adding privacy to your deck would be a good idea:

Maintains privacy of your home
By creating a visual barrier to your deck, you can restrict the view of your property from prying neighbors' eyes. Especially if you have a pool, hot tub, or patio, adding a privacy wall or fence to your deck will keep you safe from watchful eyes while you enjoy your pool time.
Supports security and safety
In case you have toddlers or pets, a privacy wall or fence can be beneficial in providing security and safety to your family by avoiding falling incidents.
Improves the look of your deck
Privacy features are also a great way to improve your outdoor spaces and the look of your home's landscaping. Not only do you get an intimate space to yourself but also a more peaceful setting to rest and relax outdoors.
Gives your furniture weather protection
Privacy features also help you protect your outdoor furniture from weather like potted plants and landscaping. Your privacy wall or feature can also be your shade from the sun in the scorching summer heat.
Enhances the curb appeal
Not to exaggerate, but privacy features helpenhance the curb appeal of your deck space. With several sizes, colors, and style options, you can match your privacy wall to the exterior of your home to make your outdoor space aesthetically pleasing.
Ways to add privacy to your deck
Consider your needs before you look for ideas to add privacy to your house. Do you want a permanent fixture like a privacy fence on the deck? Or are you looking for a more flexible idea that can be customized to your changing needs later?
These privacy deck ideas will not only curb the appeal of your outdoor space but will also help you achieve a seamless indoor-to-outdoor connection that speaks to your style.
Deck board privacy wall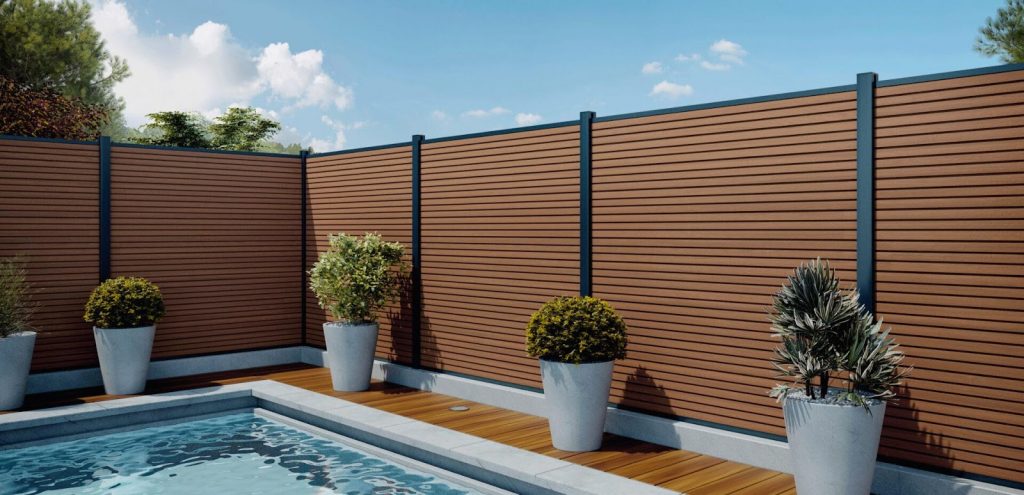 If you're looking for something that would be both stationary and permanent for creating the privacy wall or outdoor fence, a composite deck board would be a wise choice. Deck boards joined horizontally with even spacing in the middle of two vertical steel joists make for a lasting, stylish, and weather-resistant privacy wall.
You can also waterproof your privacy wall or fence to avoid water damage and rot.
Similarly, you can opt for a privacy fence-like railing that joins railing posts with composite deck boards. However, you might need to adhere to local and international safety codes while creating these ideas of privacy walls or fences.
Build a moveable privacy screen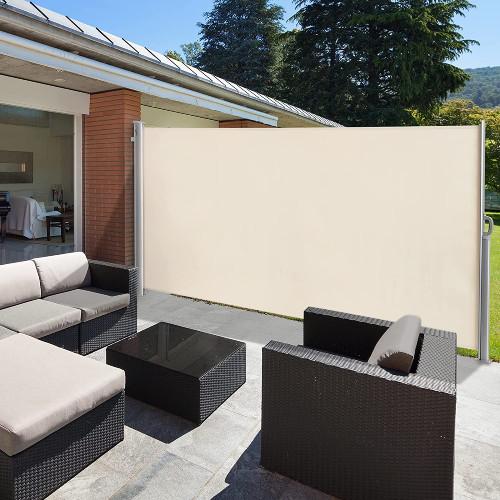 For a moveable privacy screen option, you can use deck boards and fascia to build a deck partition without having to comply with local safety codes. You can build either a simple wall with ground support or folding panels. Use planters as support at the bottom to help stabilize the screen and create a seamless outdoor to indoor connection.
Use lightweight foam cores and wood-alternative deck boards to help increase the wall's functionality and reduce the weight of the material. Wood alternatives are 45 percent lighter than the rest of the options, with easy installation and low maintenance features.
Create a private pergola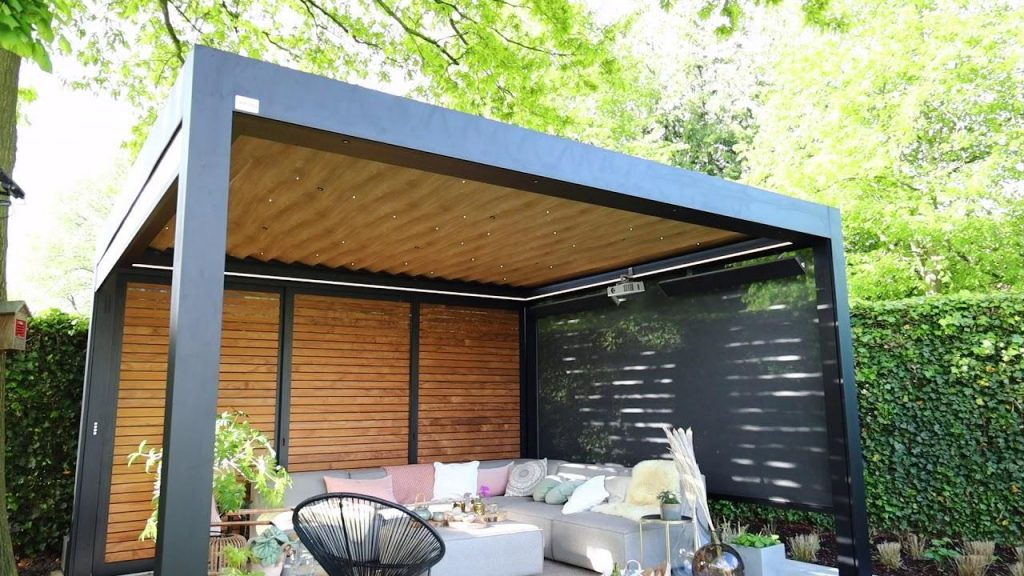 If you are looking for ideas to use your outdoor space versatilely, what can be a better choice than steel pergolas. Steel pergolas have a variety of privacy options, including outdoor curtains.
Like indoor windows, you can hang curtains from your pergola to instantly add privacy to your space. You can close these curtains to make it a more intimate space or allow the breeze to roll freely through the semi-opened structure. Choose curtains made from a sturdy fabric for your outdoor space that can withstand all types of weather.
Aside from privacy, pergolas can alter the overall design aesthetic of your outdoor space and give you the perfect point to host gatherings and dinners.
Use plants to make a fence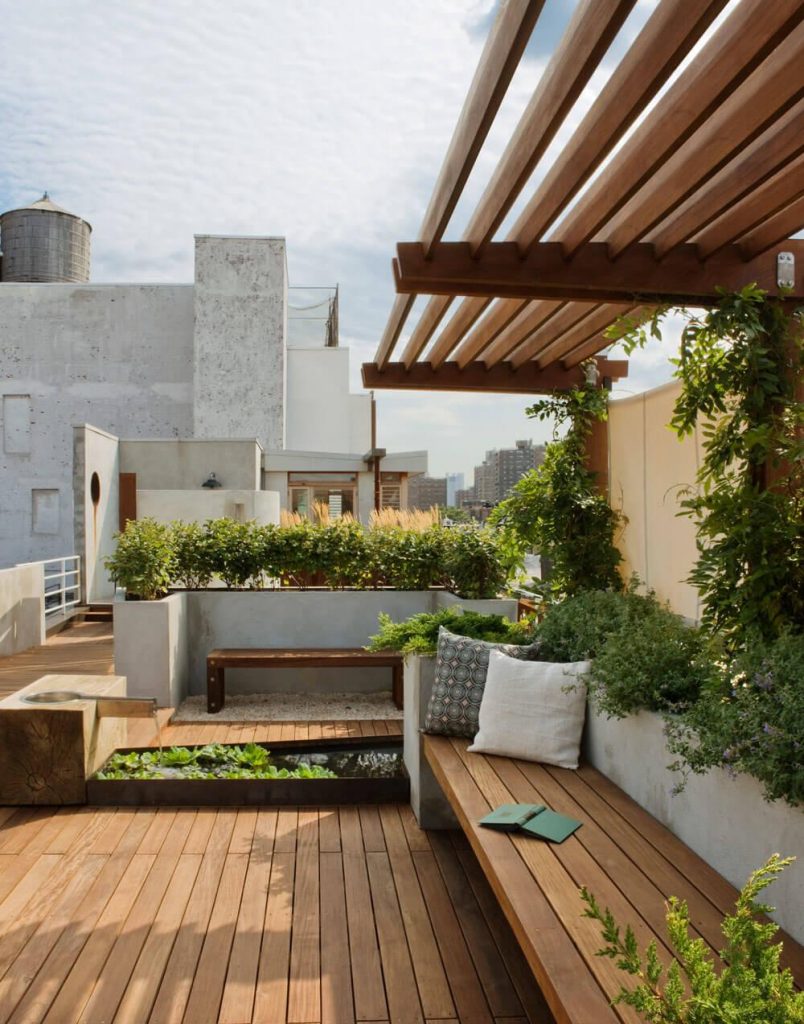 The most seamless yet old-fashioned way of adding privacy to your deck is by using plants on the outer rim of your deck. Large plants also give your outdoor space a biophilic aesthetic design look while creating a secluded oasis for you to unwind and gossip with your family and friends.
However, using plants also presents many challenges for wooden decks. The added weight, water drainage, and spills can expose your deck to premature rot and decay. To prevent water damage to your deck, get your deck waterproofed and use a steel frame to support the plants' added weight and avoid corrosion.
Waterproofed decks with steel frames can withstand weather and water damage while saving costs on their maintenance.
Use your house architect to achieve privacy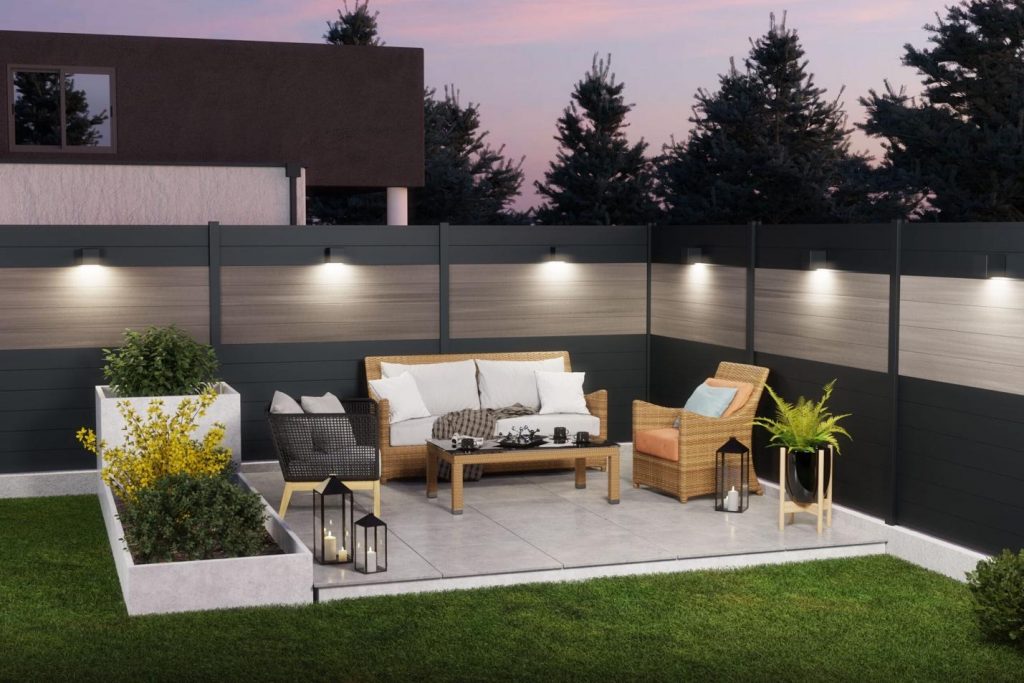 When deciding where to build the deck, keep the lines of your house in mind. Some corners of the house offer more privacy than the rest, so choose the side that is most out-of-way and is less exposed to the people for building your deck.
Moreover, you can extend the rooftop of your home to cover the deck to make the indoors look connected to the outdoors.
Create a canopy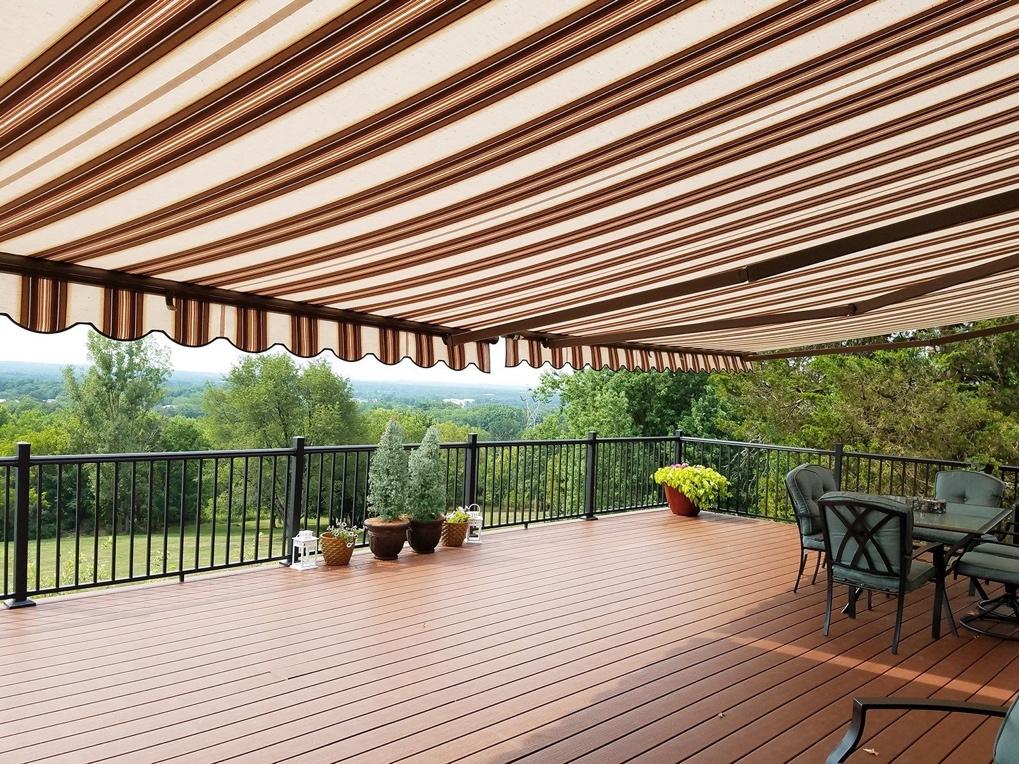 Using traditional awning as your privacy screen on top of your deck will keep the blazing sun and neighbor's sight from the second-floor windows away. You can choose any retractable style awning to make your space private.
For a privacy deck idea, choose the fabric that best compliments your house and landscaping while adding an aesthetic aspect.
Take away
Use any of the above designs that speak to your landscaping and aesthetics to create a delicate yet versatile privacy option on a deck or patio. Pergolas and deck board privacy walls are some of the most sought-after options by homeowners due to their visual privacy and elegant design options.
If you would like to get your deck and planters waterproofed, contact us at Capital Deck and Stair Waterproofing for a FREE QUOTE.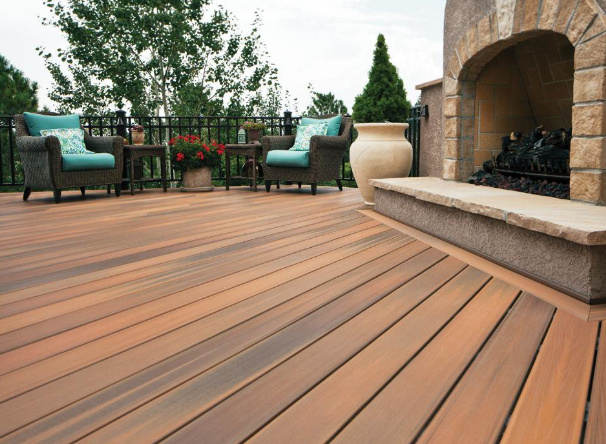 Thermally modified wood is a traditional wood alternative that is incredibly long-lasting and can withstand harsh weather, bugs, fungi, and bacteria year after year. It is a natural, non-toxic alternative to other chemically treated wood decking options.
Thermally modified wood is 75- 85% more stable than regular wood and is one of the most sustainable, high-performance options to consider for decking. Due to the increasing environmental crisis, thermally modified wood decking is becoming popular by the day.
A thermally modified wood might cost you a bit more than other regular decking options, but it definitely has its perks that outweigh the regular chemical-infused woods.
In this article, we will discuss the benefits of using thermally modified wood for decking and why is it a good option?
What`s a thermally modified wood?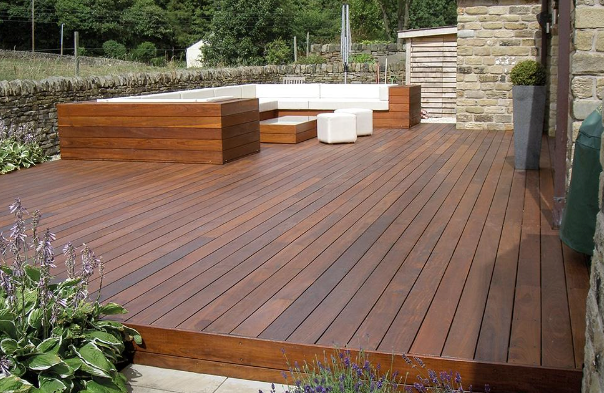 A thermally modified wood goes through a variety of processes at the cellular level to alter the wood`s characteristics, chemistry, and performance. The life expectancy of this wood is 25-30 years, much more than regular wood used for decking.
Unlike kiln drying, this wood is heated at an extremely high temperature, over 400 degrees Fahrenheit, in a controlled environment with no oxygen to prevent combustion. This process removes hemicelluloses and carbohydrates in the cell walls, modifying wood on a cellular level to prevent bacterial or fungal decay.
Thermally modified woods have a deep brown color due to the caramelization of sugars in the wood during the baking process.
Thermally modified wood is normally:
More stable
Relatively brittle than non-modified woods (20% more brittle)
Rot-resistant because the high temperatures alter the sugar content within woods
Moreover, a thermally modified wood becomes water resistant, meaning it neither expands nor contracts when it comes in contact with water. Also, the absence of cellulose helps protect it from fungi, bugs, and decay for enhanced durability.
What are the benefits of thermally modified wood decking?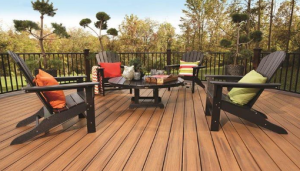 If you are planning on installing a deck that will survive the test of time, then check out the following benefits of thermally modified wood decking to know your options.
Strength
When wood is thermally modified, it instantly becomes sturdier and rot-resistant. Thermal modification acts as a natural seal for the wood and makes it resistant to water and moisture deformity.
Since traditional wood is quick to absorb water, it is also easily subjected to warping, discoloration, and bacterial and fungal growth. However, a thermally modified wood decking will keep this problem at bay.
Environmentally sustainable
Thermal modification of wood uses renewable resources like wood and heat only to help increase its life span. Regular uncured wood decking is susceptible to decay, fungi, and harsh weather and is chemically treated with pesticides that are harmful to the environment.
It's a clean decking procedure that uses much less energy than traditional wood treatment procedures. Thermally modified wood will help sustain the environment because you won`t need to replace your deck for decades.
Aesthetics
Thermally modified wood decks have a natural wood finish to them. The intense temperatures intensify the natural wood color that needs no staining. However, getting your deck waterproofed would still be a good investment to make. If you want to waterproof your patio this summer, contact Capital Deck & Stair and get a free quote on the cost and services.
Chemical free
The thermal modification only uses heat to cure wood and no harmful chemicals or pesticides like regular woods. Moreover, sourcing thermally modified wood from sustainably managed forests will also help you curb the environmental impact if that`s one of your concerns.
Chemically treated woods contain:
Pentachlorophenol
Chromated copper arsenate (CCA)
Ammoniacal copper (ACA)
Creosote
Copper sulfate
Tributyl-tin oxide
Zinc naphthenates
Chemically treated woods also contain a variety of pesticides that pose several health and environmental concerns. Thermally treated wood decking is a harmless option for families with sensitivities and toddlers.
Cost-effective
From its resistance to weather and insects to its cost-effectiveness, thermally modified wood decking outweighs traditional wood decking. When you factor in the list of benefits of thermal wood decking, you will find it a much more cost-effective and safe option than the rest.
What`s the best thermal modification process?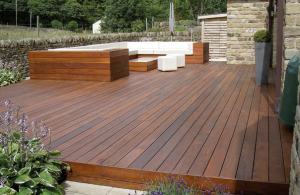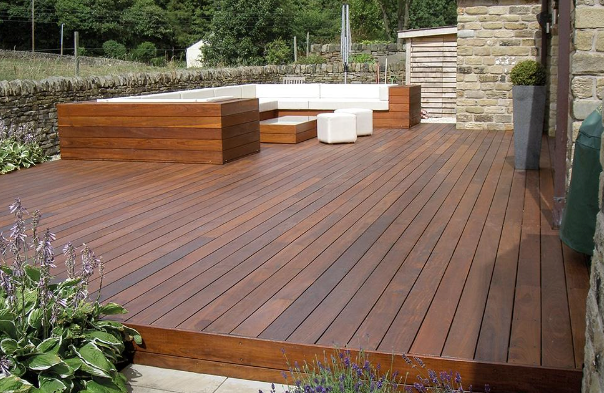 The thermal wood modification process varies significantly, and not all yield the same results. Some procedures only include heat,
while others use other materials like oil and water to retain the strength of the wood. Heating the wood alone can make it brittle and lead to split ends. Also, cooking the wood speedily can significantly lower its durability and quality. This is why the most effective way to modify a wood thermally is ThermoWood.
ThermoWood
ThermoWood process is the most renowned way of thermally modifying soft and hardwoods. It was developed 30 years ago in Finland, and today we use its most refined and improved form.
In this process, the wood is modified by using only heat and steam, with no chemicals or toxins whatsoever. The water keeps the wood from drying out too quickly and yields a higher-quality finished product. ThermoWood is the most effective procedure for hardwoods like alder, oak, teak, etc.
Take away
Thermal modification of wood is a well-established wood decking technique for improving the stability and durability of the wood. Thermally treated woods have immense benefits in terms of being resistant to weather and fungal rot. It is one of the most cost-effective and environmentally stable procedures that only uses heat and water, unlike regular chemically treated decking woods.
If you are an environmental enthusiast planning on getting a deck for your house, then thermally modified wood would be the safest option.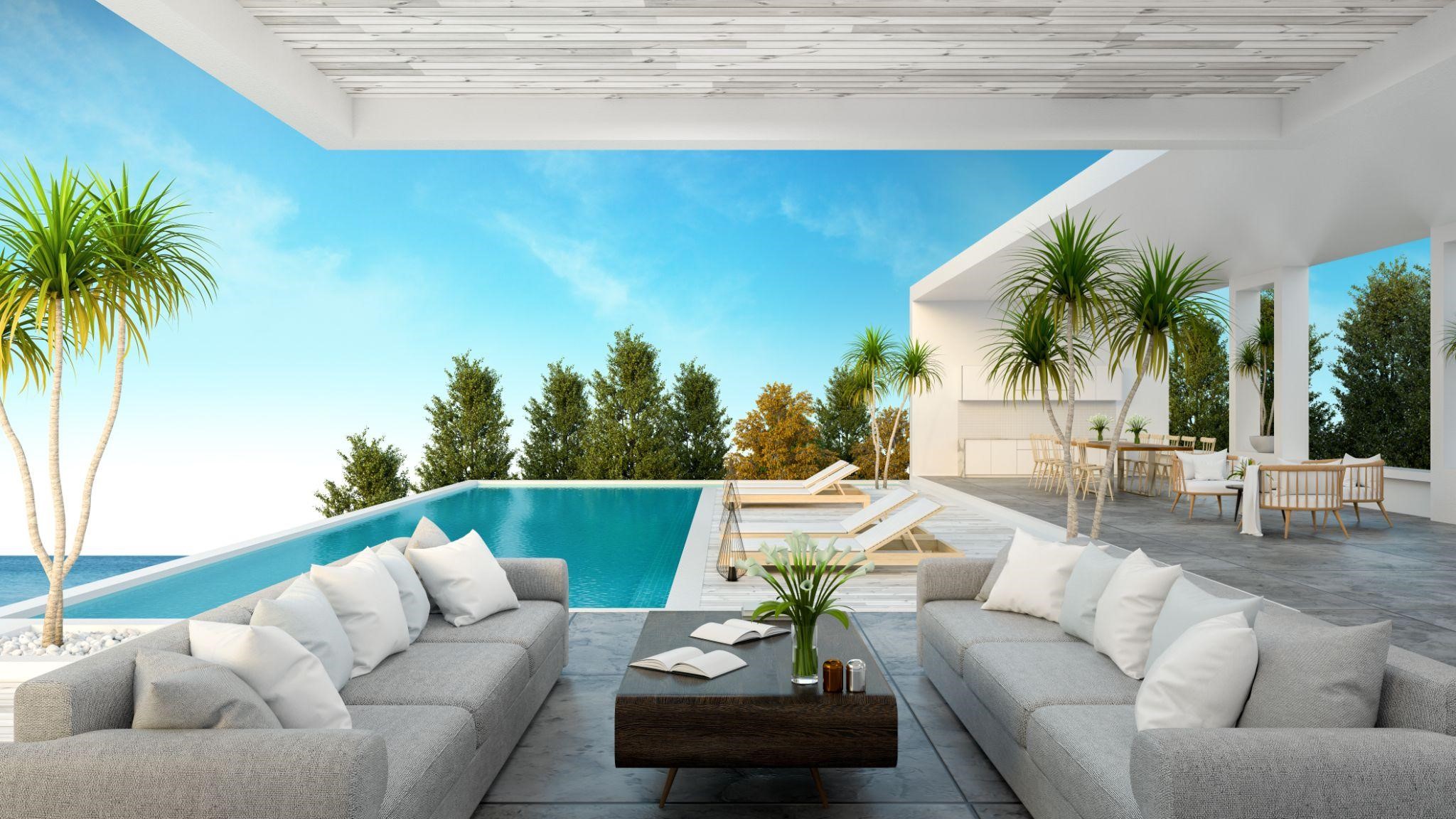 A pool deck lounge is a great amenity to have, but it's not a passive feature; there are many ways to improve the look and function of your pool deck while increasing the value of your property. Here are some effective pool deck design ideas that can turn your lounge area into an oasis.
Special Features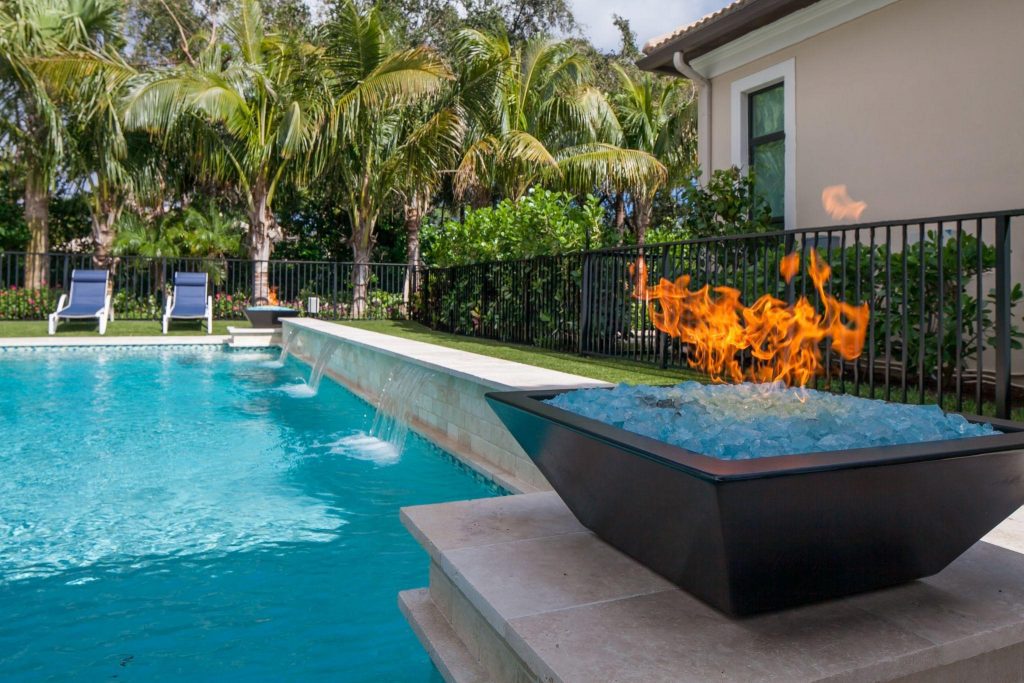 Whether you have a circular pool or a ground pool, you can turn it into something unique with these pool deck design ideas:
Water Fountain: Even a simple fountain, waterfall, sconce, jet, or another water feature can breathe life into your lounge area. Visually, it creates a focal point. The sound of streaming water is peaceful and relaxing, while you can create a serene landscape with rocks, plants, sculptures, and other design elements.
Lighting: Underwater pool lights are an easy addition and can create the desired ambiance, whether your goal is to make the area bright and cheerful, romantic, or soothing. Light creates great effects when it reflects off water. Adding lights to pathways, stairs, water features, and seating areas improves safety.
Sound System: In addition to the sound of water, you can enjoy a surround sound system that lets you play relaxing music or liven up your entertainment areas. Use speakers that blend in with your landscaping. Play the sounds of nature if you want; there are endless possibilities when it comes to creating mood with sound.
Fireplace/Fire Pit: An outdoor fireplace adds ambiance and provides heat during crisp Installing a fire pit gives you a versatile space to use for everything from roasting marshmallows to making a full barbecue, to setting up seating.
Stone wall: Adding natural stones to the sides of the pool can give it a natural yet modern appearance.
Living Space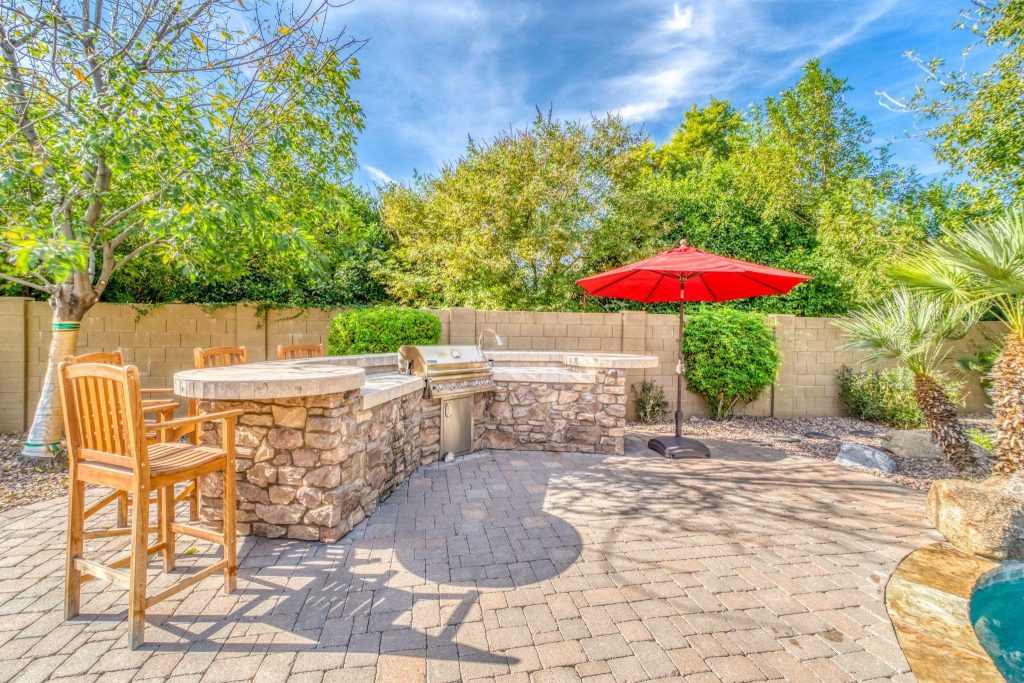 Your pool house deck can be much more than a place to swim and catch some rays. You can make it a complete outdoor living space with:
Gazebos: A gazebo, pergola, or covered patio provides shade and protects you from the sun or a rain shower. Yet, open sides allow a fresh breeze to pass through and offer an open view of your beautiful backyard. You can also add mosquito netting or PVC enclosures to keep the bugs out.
Grilling Areas: Grilling features allow you to have a summer barbecue on any day, whether just for the family or for guests. A small barbecue area or standalone grill can suffice if your pool deck design covers a limited amount of space.
Furniture: Lounge chairs are essential features for any pool deck. Umbrellas are useful for shade and comfort, while other ideas include built-in benches, tables, and seating with cozy cushions and covers. Outdoor sofas are great if you have the space.
Bar/Kitchen Area: A swim-up bar helps when you're hosting a pool party or hanging out with friends, or you can enjoy a cold drink solo on a hot afternoon. If you have enough space, you can even set up a full outdoor kitchen. Your swim-up bar can be attached to the kitchen area for even greater versatility.
Hot tubs: Adding a hot tub to your pool deck can make all the difference on those cold winter days.
Landscaping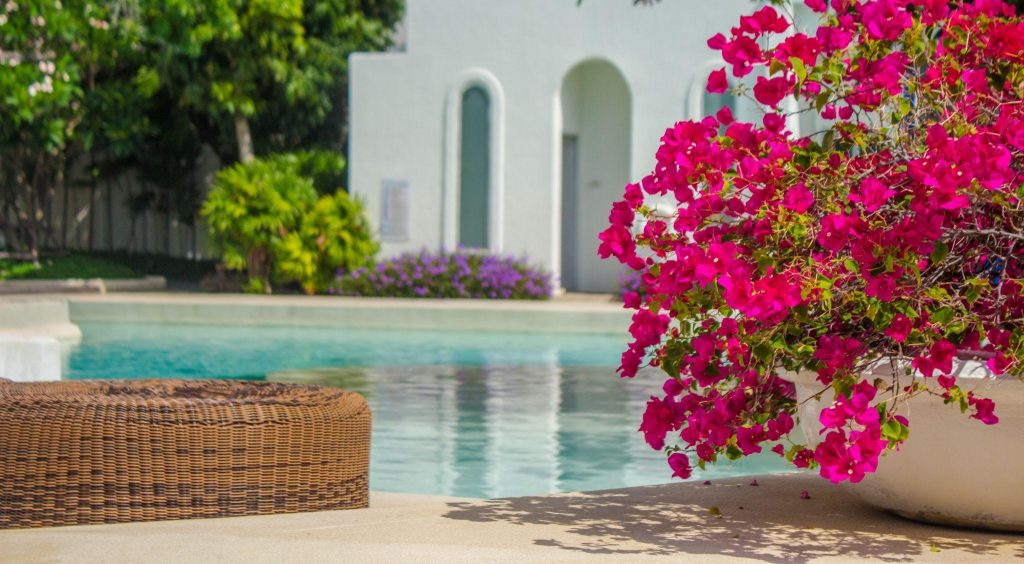 Landscaping adds character, can create zones within your lounge area, and connects your outdoor space with nature when you use:
Flower Beds: These are perfect for creating colorful borders or adding potted plants around your deck or pool. Raised beds, planter boxes, and pots can be easy to install while choosing native plants makes it easier for your vegetation to grow and thrive.
Trees: Trees and shrubs can be used on the perimeter to add privacy or you can build your lounge area around them. Large trees are also great for creating shade. Palm trees and other exotic plants can make your deck feel like a vacation spot.
Safety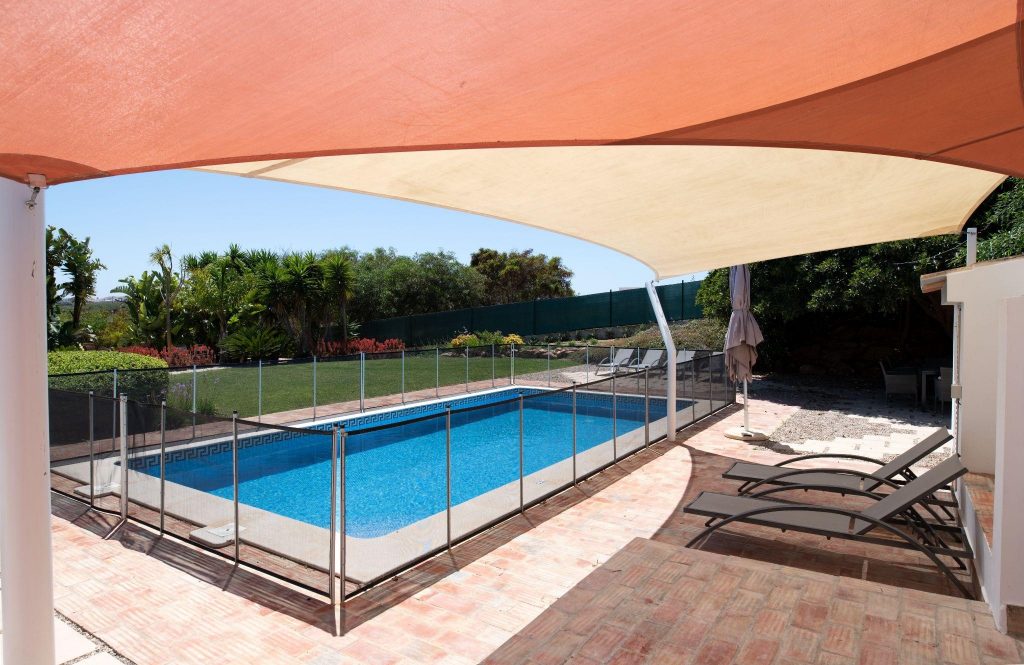 Ensuring people and property are protected is critical. You can improve the safety of your pool design with:
Shaded Areas to Avoid Heat: Canopies, trees, wall-mounted gazebos, covered patios, and other elements that provide shade can help keep you cool and prevent sunburn. Shading also reduces the risk of dehydration. It lets you enjoy the outdoors no matter how sunny and hot it is.
Pool Cover: A cover makes your swimming pool more energy-efficient by limiting evaporation and managing water temperature. It also reduces the need for chemicals and cleaning out dirt and debris. Plus, it prevents anyone from falling in accidentally, especially if children wander onto the deck unattended.
Waterproofing: A sealant prevents water from getting into cracks in concrete and further damaging pool surrounding surfaces. It can prevent chemicals from building up as well. Waterproofing your pool deck is thus essential for protecting your property and improving safety.
These are just some pool deck ideas that can give your backyard a makeover, modernize it, improve safety, and provide your family with a fully functional outdoor living space.
Create the Perfect Pool Area with Capital Deck & Stair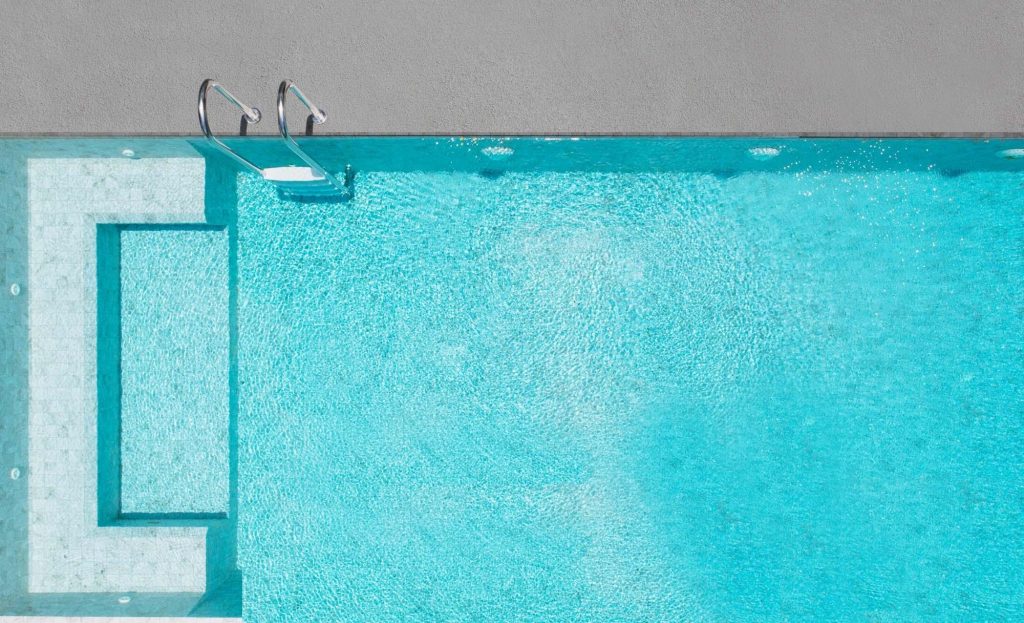 Our waterproofing and coating specialists can install protective, slip-resistant solutions for any pool lounge design. Available whether you're constructing a pool or resurfacing the lounge area, we are always committed to high-quality results. Call (818) 697-6334 for a free estimate or on-site evaluation.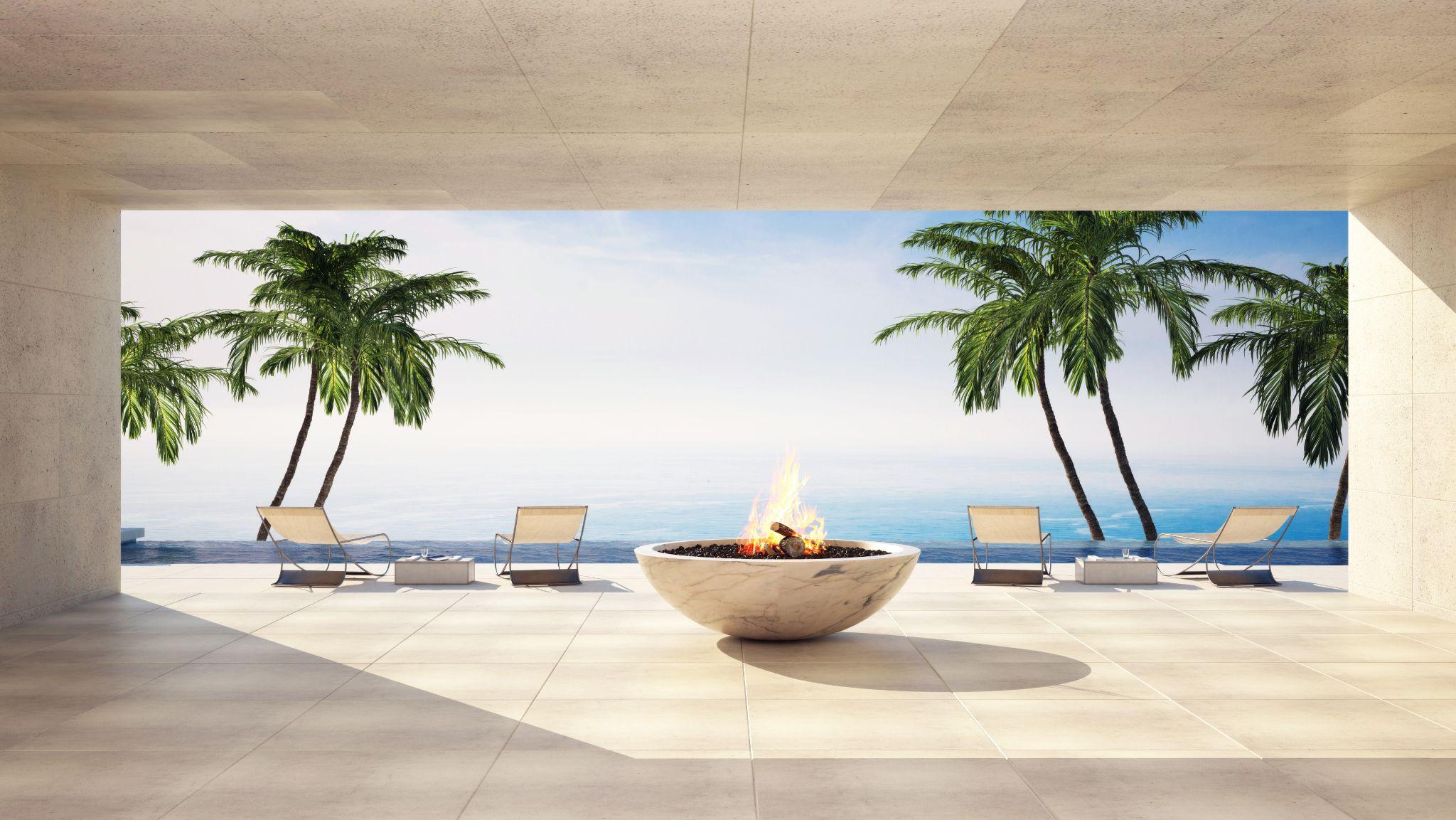 Deck waterproofing may seem like just an optional add-on, but it's more important than many might realize. While a deck or balcony can last several years without waterproofing, its lifespan and safety will become severely limited once wind, rain, and weather start taking their toll. As a result, deck waterproofing isn't just an add-on—it's an essential!
Thankfully, balcony deck waterproofing is not only quick and affordable but also comes with many benefits beyond just protecting your investment. Read on to learn more about the benefits of our deck waterproofing process.
What Is Balcony Deck Waterproofing?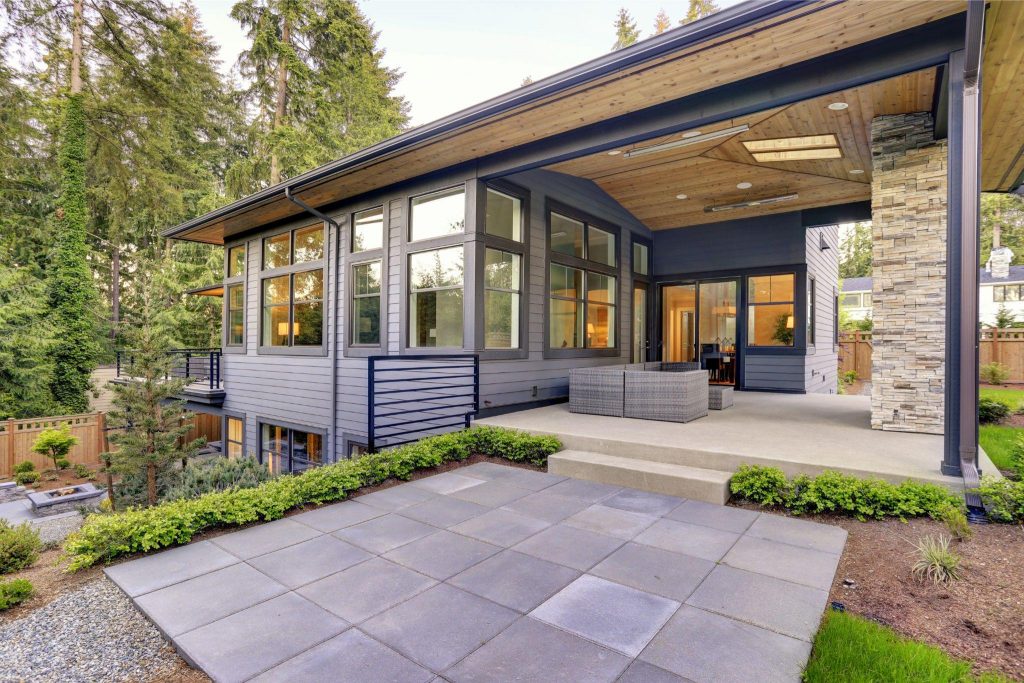 Balcony deck waterproofing is a durable surface treatment that seals your deck or balcony's surface from water and wear. Most deck waterproofing solutions are a multi-layer waterproofing system that takes care of your deck for up to 25-30 years when properly maintained.
During that time, your decking material will remain sealed and protected from harmful water damage and day-to-day wear and tear.
There's more to balcony deck waterproofing than just protecting your deck, however. Find out more in the next section as we explore some of the hidden benefits of protecting your deck or balcony!
5 Benefits of Balcony Deck Waterproofing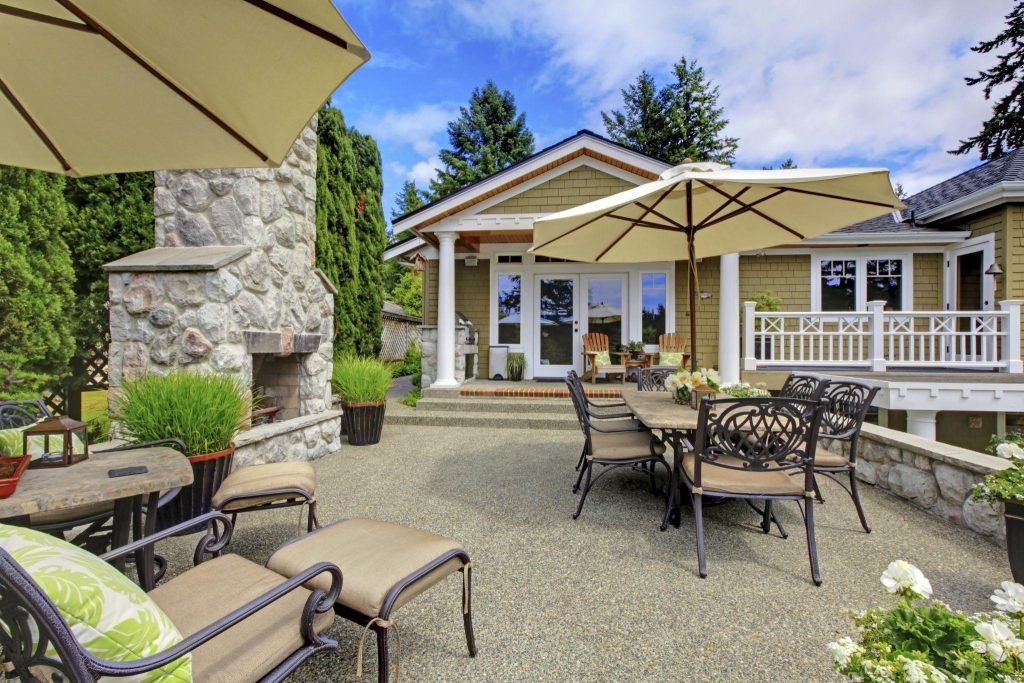 Keeping your deck dry does more than prevent water damage. From avoiding expensive repairs to keeping your favorite plants and flowers, deck waterproofing comes with many benefits.
1. Protects Against Water Damage
While it may seem a bit obvious, protecting against water damage is the biggest benefit of deck waterproofing. In fact, most other benefits of deck waterproofing stem from this benefit alone. Protecting your deck against water does more than just protect the deck itself; it can also prevent water damage from infiltrating your home and surrounding structures, increase safety for foot traffic, and even prevent costly (and dangerous) rot and mold.
Needless to say, avoiding water damage is very important and, in the case of waterproof coatings, a great investment, but the benefits aren't limited to keeping out water!
2. Prevents Wear and Tear
Foot traffic, furniture, and other heavy loads can cause wear and tear to your deck over time. A durable waterproof coating is one way to protect your deck against this kind of damage while also sealing your deck from moisture. Like with water damage, wear and tear can gradually degrade your deck over time. While perhaps not as extreme as rot or mold, worn surfaces have a poor appearance and, depending on the deck material, can even pose a safety hazard through splinters and cracks.
3. Improves Safety
Waterproofing improves safety in many ways. In addition to keeping your deck free of slippery surfaces caused by standing water, waterproof coatings also create a high-traction surface for regular foot traffic. Further, by preventing rot and decay caused by water damage, waterproofing also preserves the structural integrity—and, therefore, overall safety—of your deck or balcony.
4. Saves Money and Expensive Repairs
Despite a small upfront cost, waterproofing can save thousands of dollars in costly repairs and replacements over the years. By effectively sealing your deck from damage caused by water, wear, and other elements, waterproofing can increase the lifespan of your deck by many years. Untreated decks and balconies often require expensive and time-consuming repairs after only a few years of outside exposure.
As we've mentioned once already, waterproofing can also help prevent water infiltration and damage to surrounding homes and structures. This benefit only leads to further savings as your waterproof surface protects your entire property.
5. Better for Plants and Other Uses
Plants, fountains, and other water-based outdoor features aren't always practical for untreated surfaces. With a waterproof coating, however, you can keep all of your favorite plants, flowers, and deck decor without having to worry about damage caused by water runoff. Keeping plants can also double the protection by absorbing some of the water that would otherwise reach your deck's surface.
The Balcony Deck Waterproofing Process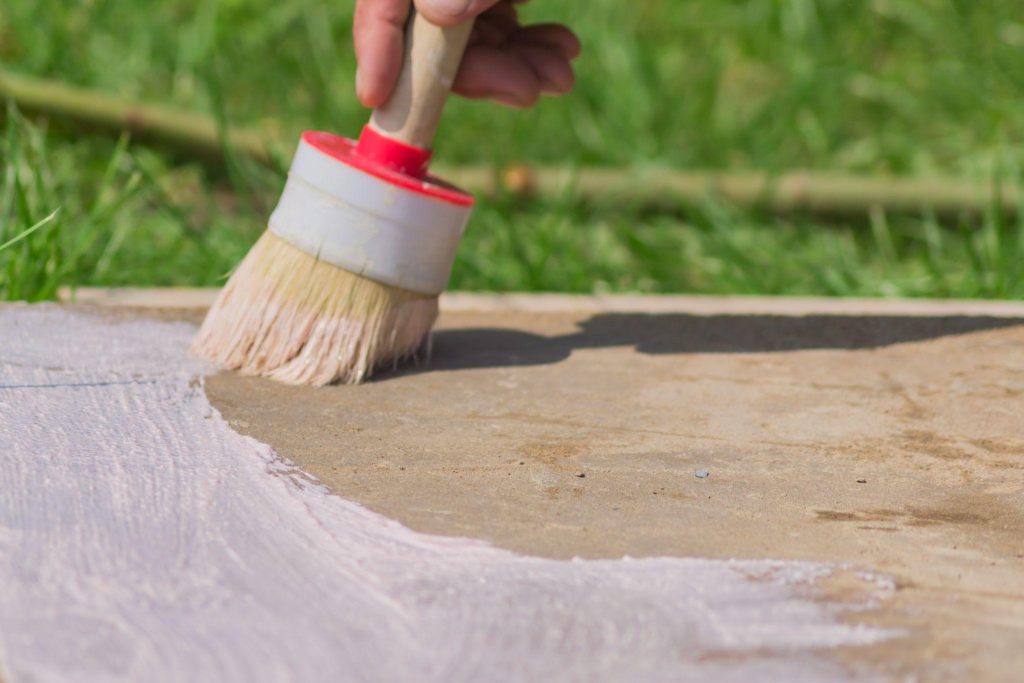 Though waterproofing is relatively straightforward, some of the prep work can be a bit complicated. Make sure you understand what goes into balcony deck waterproofing before you attempt to DIY!
1. Cleaning and Prep Work
Waterproof coatings require a clean, unfinished surface in order to adhere and coat properly. Before waterproofing, our professionals thoroughly clean and treat the existing surface. In some cases, existing or worn finishes also need to be stripped and removed before waterproofing can continue.
2. Corner and Edge Treatments
The prep work isn't done yet! After cleaning and stripping the surface, the corners of your deck and balcony will require a preliminary waterproofing. This step is important for multiple reasons:
● First, falling water tends to collect towards corners and edges, making these areas especially prone to water damage and infiltration.
● Second, corners and edges present many nooks and crannies for water to enter, making it crucial to give these areas extra attention.
While some waterproofing companies might perform this step by applying a first coat of waterproofing to these areas, our professionals use heavy-duty mesh strips to reinforce corners, edges, and drains.
3. Applying Waterproofing
Finally, it's time for waterproofing. With the surfaces cleaned, stripped, and reinforced, waterproofing is applied in one or two coats. As you might imagine, prep work takes up most of the waterproofing process. Once it's time to apply the coating, the process moves along very quickly; apart from setting time, most decks and balconies are usable within a day after waterproofing!
5 step system:
1. Plywood – make sure that the plywood is the proper thickness and quality and free from dry rot or damage
2. Metal Lathe – For rigidity
3. Waterproof silica cement – Fills the lathe and provides the first waterproof layer
4. Fiberglass and resin – Provides the second waterproof layer and prevents cracking
5. Waterproof silica cement – 2nd coat of cement for another waterproof layer
6. Texture and Sealer – Different finishing choices are available and finish with a colored deck sealer.
4. Long-Term Maintenance
Though waterproof coatings are relatively low-maintenance, they still wear down over time. As a result, you'll likely need to reseal the waterproofing every 5 years with cement deck sealer. With prep work done right the first time, however, reapplications are easy, quick, and inexpensive. In the meantime, you can extend the life of both your coating and outdoor surface by keeping it clean, shaded, and free of water whenever possible.
Why DIY? Call the Professionals at Capital Deck & Stair!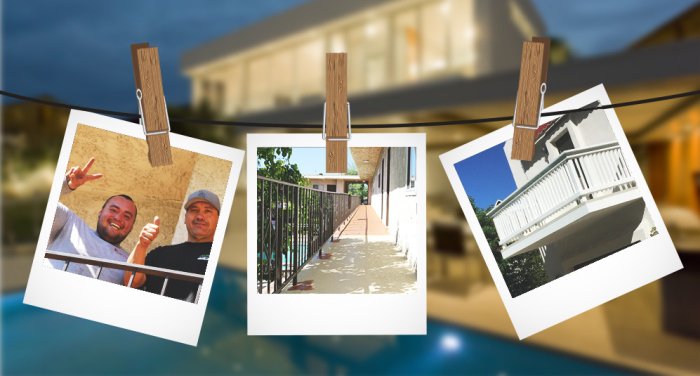 Though it's possible to apply a waterproof coating yourself, only a professional has the skills and experience to ensure that it's done right the first time. Backed by over 30 years of experience and our personal guarantee, the waterproofing experts at Capital Deck & Stair are ready to help protect your deck or balcony for years to come. For more information on our balcony deck waterproofing services, call us at (424) 339-0953 or request a free estimate!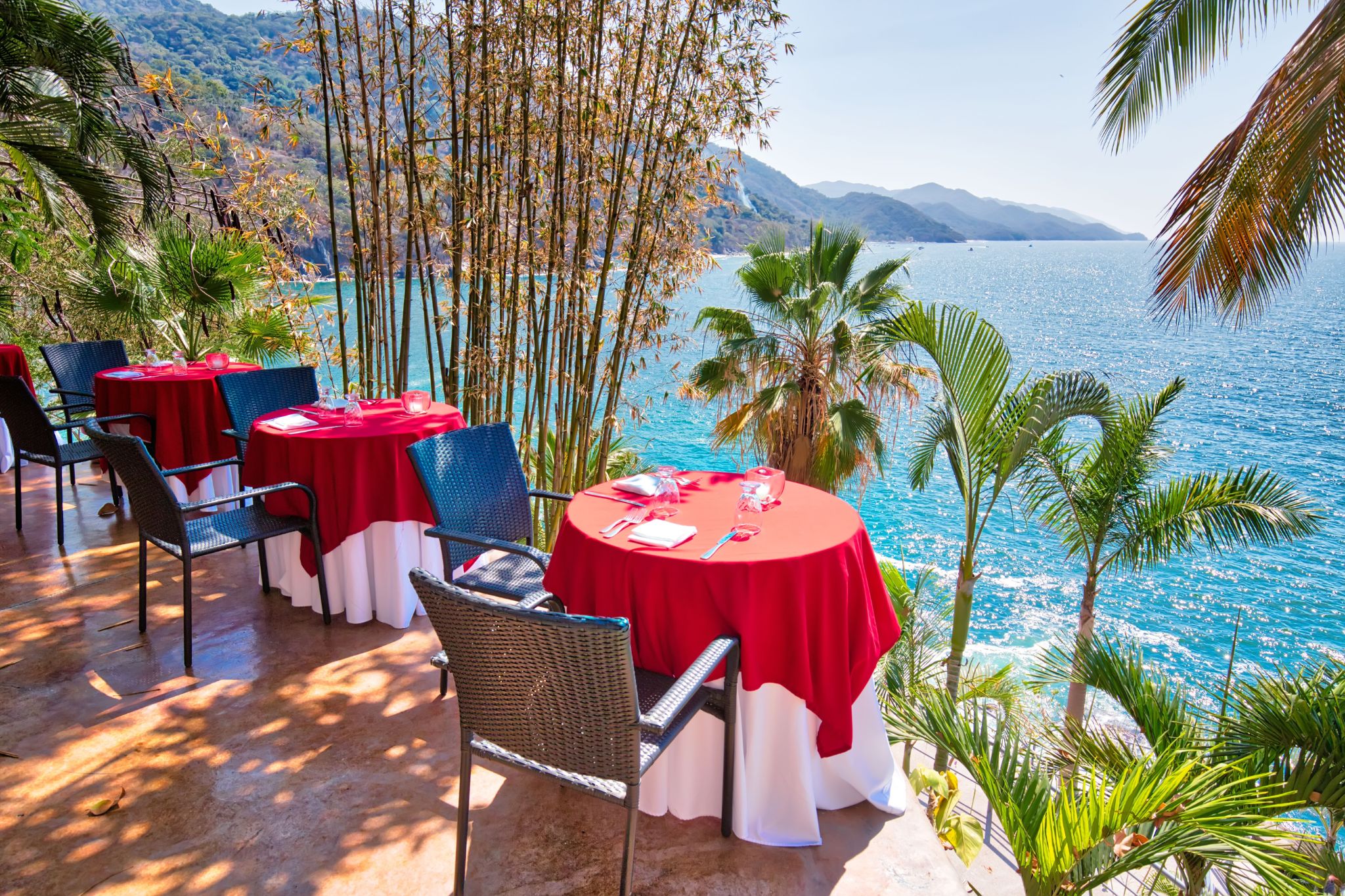 Whether it's an outdoor dining area or a simple entryway, adding a deck to your commercial property is a great way to add value and grow your business.
Unlike residential decks, however, commercial decks are subject to additional building requirements and regulations to help ensure people's safety. As a result, designing and building a commercial deck is somewhat more involved than many might think, given the addition of minimal requirements for construction types, means of egress, and even lighting.
Thankfully, commercial deck requirements are fairly easy to navigate with help from the International Building Code. Read on to learn more about what's involved and how you can build the perfect commercial deck that fulfills both code requirements and customer demands.
Commercial vs. Residential Decks
Though commercial and residential decks often look different, their biggest differences are the codes and regulations that determine their construction. Here, where the International Residential Code (IRC) regulates how residential decks and buildings are built, the International Building Code (IBC) regulates their commercial counterparts.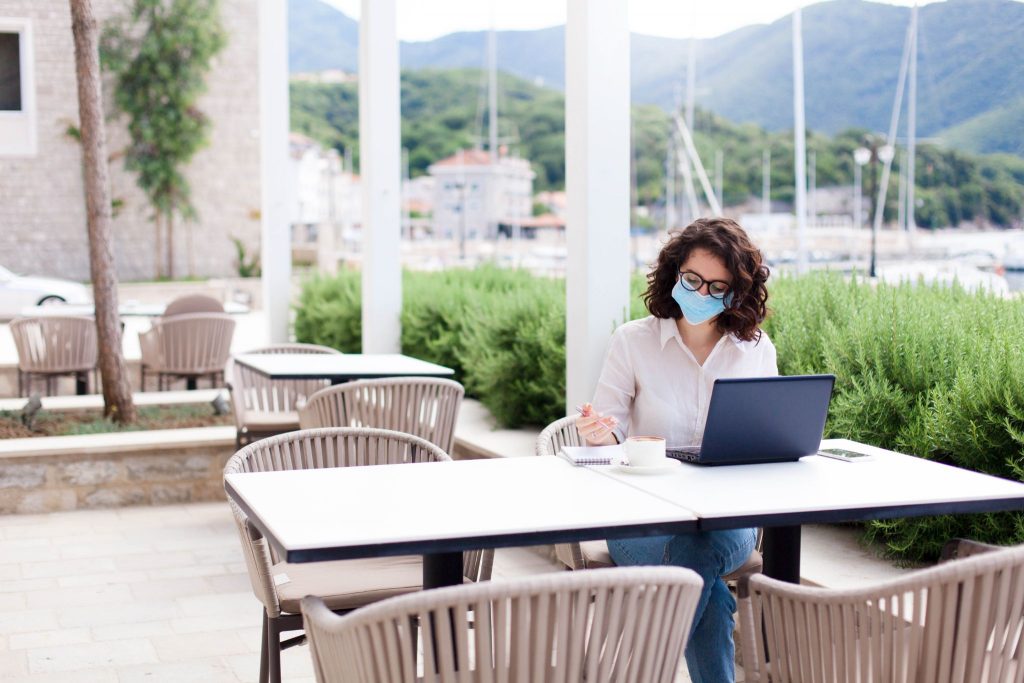 While both the IRC and IBC share similar basic requirements for structural integrity and other engineering factors, the IBC adds additional measures to accommodate the extra capacity and foot traffic expected from commercial decks. Most of these measures are in place to make buildings and decks easier to exit in the event of an emergency.
Beyond the IBC and other baseline regulations, there are several other commercial deck requirements to consider when designing a commercial deck. In addition to layout, size, and aesthetic design, you may also want to consider waterproofing or other surface treatments, depending on your deck's intended purpose. A hotel pool deck, for example, would probably require a waterproof coating for safety and water damage protection.
Commercial Deck Requirements
As mentioned in the previous section, most commercial deck requirements are regulated by the International Building Code (IBC). While the IBC's complete requirements are beyond the scope of this guide, the commercial deck requirements covered here should serve as a solid baseline. Even so, you'll likely want to employ a design professional well-versed in the IBC to help ensure that you meet these requirements.
Type of Construction
According to the IBC, the "type" of construction refers to the materials used to build commercial decks and structures. The IBC breaks down construction materials into five types, depending on their combustibility and the fire resistance of their assemblies:
Type I: Fire Resistive
Type II: Non-Combustible
Type III: Ordinary Construction
Type IV: Heavy Timber
Type V: Wood Frame Construction
Though it's possible to use each type of material for commercial deck construction, the deck's use, capacity, and means of egress (exits) will determine what materials can be used. For example, in Type I and Type II buildings built from fire-resistive and non-combustible materials, decks that don't serve as a required exit can still be built from fire-treated wood with untreated wood hand railings.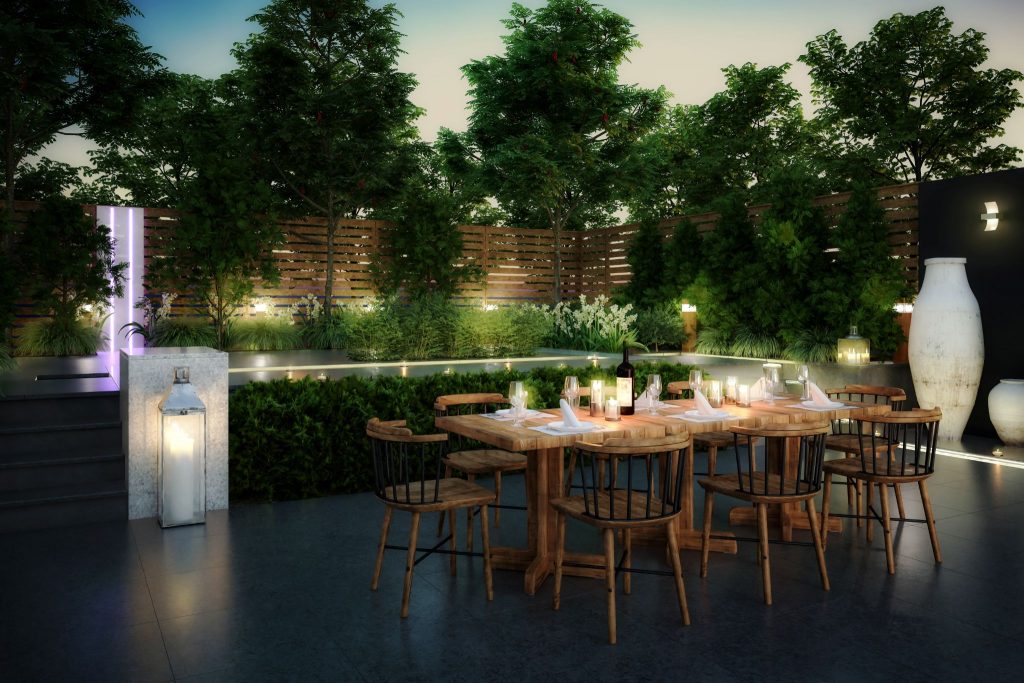 The details don't stop there, however: Even for Type III, Type IV, and Type V decks built from combustible materials such as wood, their final assembly may still need to be fire-resistive in some way. In summary, you can build a commercial deck for nearly any material as long as it satisfies IBC requirements—all the more reason to check with a registered design professional before building.
Occupancy Type and Capacity
The occupancy type and capacity of your deck is another key factor in determining a commercial deck's materials and design. While the IBC defines several occupancy types, those most related to commercial deck requirements include:
Business (B)
Assembly (A)
Mercantile (M)
Residential (R)
Many commercial decks fall under occupancy type A, which includes everything from restaurants to swimming pools and stadiums. Once you know your occupancy type and the intended capacity/load of your space, the IBC will define maximum floor area allowances per person, required strength, and other important design considerations.
Occupancy type and load also determine the number of exits required, where a deck might potentially serve as one. For occupancies over 50, for example, the deck must include exit signs for the deck exit and pathway lighting, among other considerations.
Means of Egress
Your deck's "means of egress" refers to its exit(s), such as attached stairs, ramps, or buildings. How exits are designed is a crucial safety consideration, as an emergency situation may require large amounts of people to safely exit the deck via stairs or a ramp in as little time as possible.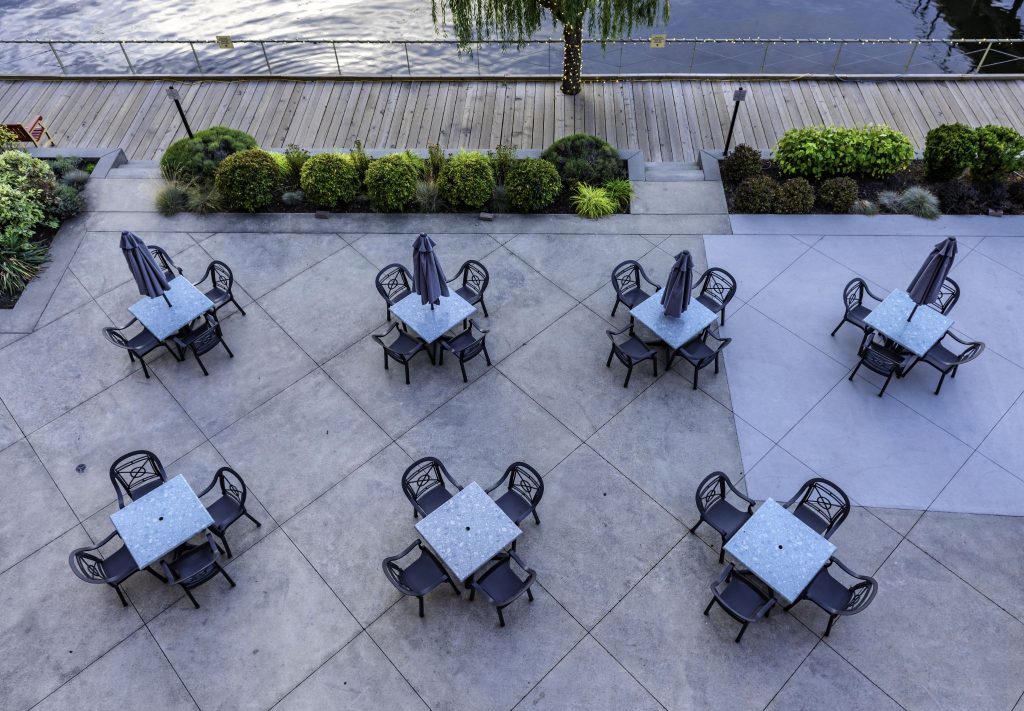 The design and number of exits is ultimately determined by the size and occupancy of your deck; however, all decks must have at least one accessible exit that isn't blocked by fences, gates, and tripping hazards. Exit walkways must also be slip-resistant, making waterproof coatings or non-slip surfaces crucial for deck construction.
Other Requirements and Considerations
The IBC outlines several other commercial deck requirements, including lighting and elevation changes, which both affect the design of your deck's means of egress. For example, a deck with a high elevation may require a multi-part staircase or ramp, and all exits must be illuminated to a certain degree.
Note that the requirements outlined here fall outside the scope of aesthetic preferences, local HOA requirements, and so on. You may encounter additional commercial deck requirements during the design and construction process; however, you'll probably want to consider a few other safety recommendations as well.
Deck Safety Recommendations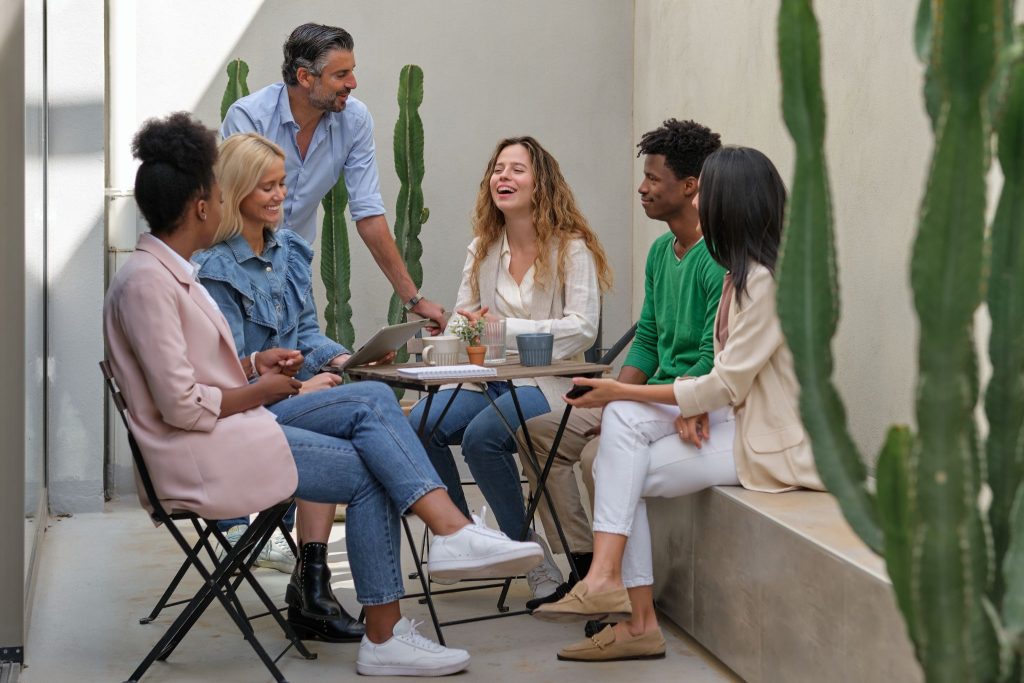 Though the IBC is a great baseline for ensuring safety, there's always more you can do. Safety isn't just important during an emergency; it's also important for ensuring that your customers and employees are able to use the deck on a regular basis without risk of slipping, falling, and so on.
Deck finishing is one important way to guarantee your deck's safety, appearance, and long-term durability. Regardless of the material, water infiltration poses the biggest threat to your deck's safety and structural integrity, making waterproof coatings an essential part of deck construction.
For more information on our waterproof coating services, call the Capital Deck & Stair team at (424) 339-0953.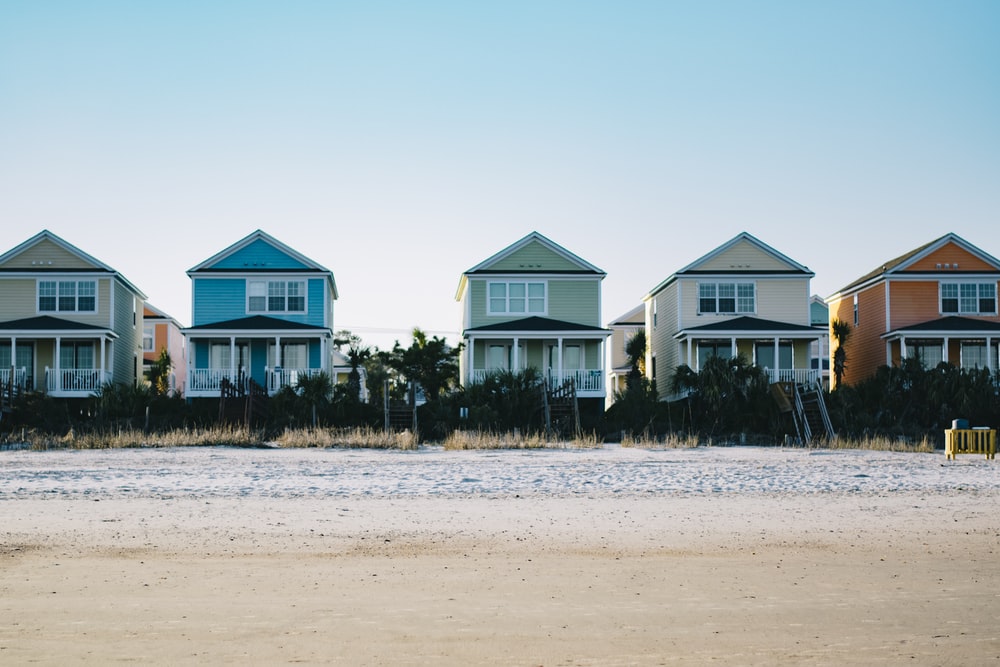 It's wonderful to live by the beach, but the beach can take its toll on your property over time; salty sea spray, changing tides, and powerful storms can wear away and corrode your property. As a result, you'll need to be extra vigilant when it comes to protecting your beach property from the elements.
Here are seven ways you can help your property stem the tide of time—and, of course, the tide itself!
Elevate the Building
While elevating your entire property might not be an easy task if it's already built, it's a great option for new properties—and, at times, a necessary option for existing ones. As water levels slowly rise around the world, many beachfront properties are at risk of being flooded by unusually high tides and storm surges.
In most cases, elevating a building requires elevating the base through strong piles, usually made from either steel or concrete. As most beachfront homes don't have foundations, it's usually possible to elevate an existing property.
Use Weatherproof Paints and Finishes
Weatherproof paints and finishes are among the most effective means of protecting your property from the ocean environment, particularly salty sea spray. Paints and finishes act as a sort of "barrier" between corrosive elements and your property's structure, which can help significantly to prolong life.
However, waterproof paints and finishes need to be replaced regularly—the salty air and ocean water have to corrode something, after all! Be on the lookout for signs of worn finish or, if your property isn't already painted or finished properly, be sure to apply the right finishes as soon as possible.
Put Covers on Your Furniture and Store Your Belongings
Your home isn't the only thing that can be damaged by the ocean air: Your outdoor furniture and belongings can be too! Unfortunately, unlike your property, outdoor furniture usually doesn't have the same corrosion-resistant finishes.
As a result, be sure to put covers over outdoor furniture and secure unused belongings in secure locations. Doing so will not only protect these things from corrosion but also help keep them secure and undamaged during major storms.
Use Corrosion-Resistant Hardware
When most people think of weatherproofing, they immediately think of larger surfaces such as siding and framing. While these components are crucial to your property's structural stability, the hardware holding it all together—nails, screws, and so on—are easily ignored. Worst of all, it's the hardware that keeps everything held together!
Be sure to select hardware that is weather- and corrosion-resistant, such as that made with galvanized metals. Unlike hardware in plain steel or iron, galvanized hardware won't rust or corrode in the presence of salt or water.
Keep Up with Regular Maintenance
Even the strongest materials and finishes wear down over time, especially those used in beachfront homes. Nothing on your property is permanent; nearly everything will have to be replaced at one point. The key to keeping your property in top shape is to regularly maintain surface finishes and fittings and, perhaps most importantly, replace damaged areas as soon as possible.
Deck Waterproofing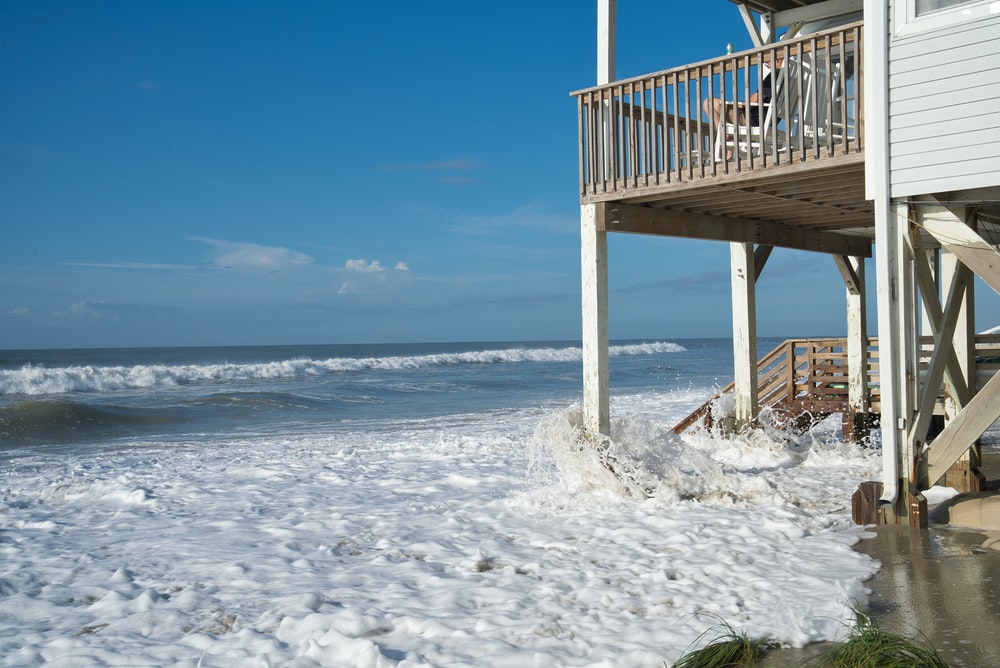 Most beachfront homes have large decks, and for good reason—they're usually the best place to enjoy the ocean view! Unfortunately, with their large, exposed surface areas, decks usually endure most of the damage from sea air, water, and storms.
One way to keep your deck in top shape is to invest in a waterproof deck coating. For more information on deck waterproofing solutions, call our deck treatment specialists at 424-339-0953.