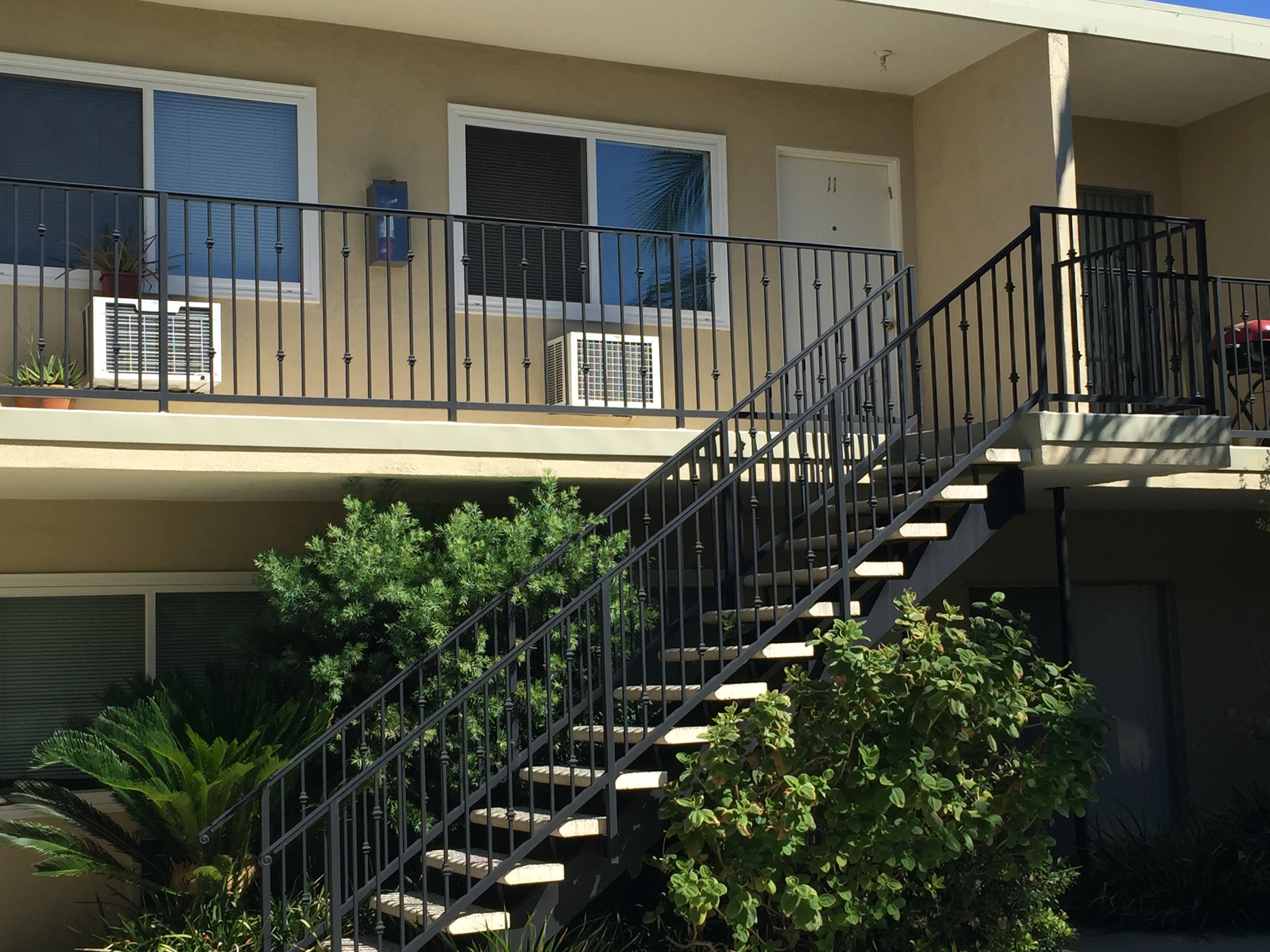 From your front door, porch, or stairs to lighting and shrubbery, you can improve the curb appeal of your property in easy ways. A simple home improvement project may be all it takes to create that first impression which matters. Here are 7 improvements that will impress guests or potential buyers.
1. Replace/Remodel the Front Door
A brand-new front door can make your home feel more inviting than you think. It should go with the style of your home and be colored to match your style. Replacing the door may not even be necessary. Repainting it, adding architectural molding, or just touching up wear and tear can make a big difference.
2. Update Your Porch
A front porch is easy to update by repairing and repainting it. If you don't already have it, add seating such as a porch swing or rocking chairs. You can even have a porch installed if your home doesn't have one. The outdoor space makes your home more appealing and gives guests and occupants a chance to better utilize it.
3. Redo the Stairs
Your front stairs get a lot of use, so they may need a touchup. This is an opportunity to spruce things up and add color, texture, and unique designs such as brick, wood, or tile that stand out. Waterproofing exterior stairs is a good idea that adds durability.
4. Install Outdoor Lighting
Outdoor lighting not only lets you add a new dimension to the look of your home's exterior and highlight architectural elements, but it also prevents people from tripping or getting into other accidents and deters trespassers or burglars.
5. Paint the Garage Door
Garage doors dominate the exterior of many homes. Faded and chipped paint is very obvious. Repainting your garage door allows you to fix that and blend it in with the exterior, create a contrast with your front door, or have it stand out on its own. Even add handles, faux windows, and other decorative hardware if you'd like.
6. Renovate the Walkway/Driveway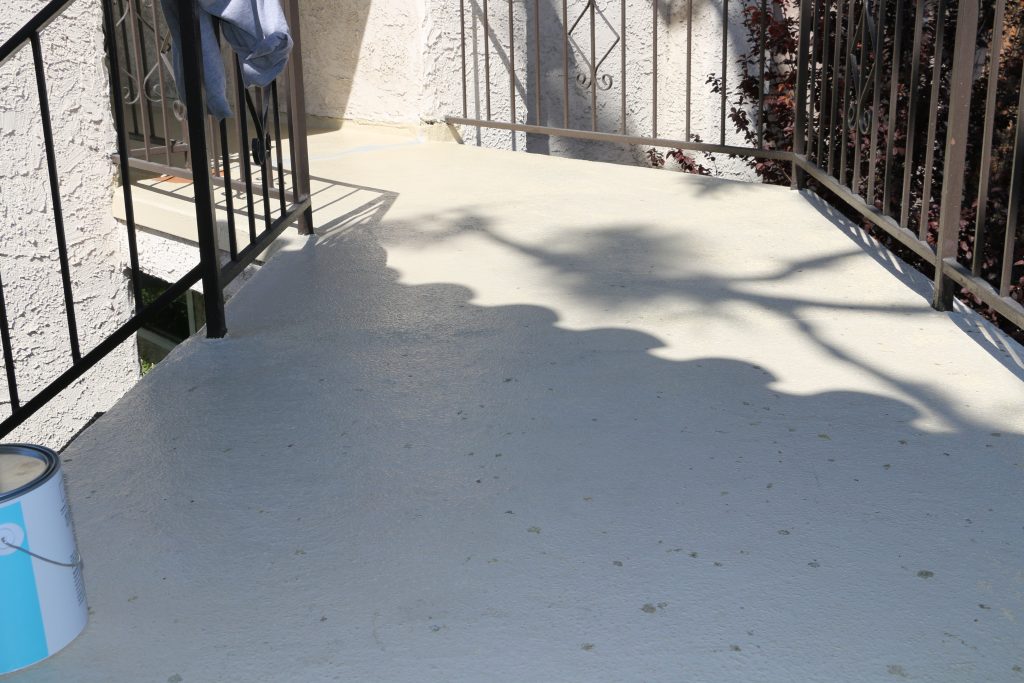 If your walkway or driveway has a plain concrete or asphalt design, here is an opportunity for an upgrade. There are many great curb appeal ideas for walkways. You can use bricks or natural stones to create a path. Or you can just cover it in gravel. Widening a narrow walkway or adding texture/color/staining to a driveway can boost curb appeal immediately.
7. Use More Plants/Shrubs
Plants can make your home feel more inviting. Add groups of perennials or annuals alongside a walkway and prune shrubs to make them look denser, fuller, and greener. The amount of pruning needed depends on the plant, so do your research before getting started.
Contact Capital Deck & Stair
We can help make your home improvement ideas a reality with our professional deck and stair waterproofing services. Our crews can also repair and waterproof pool decks, balconies, and garage floors, as well as install decks, planters, and fiberglass staircases or iron pre-cast stairs. Call 424-339-0953 or get a quote to receive your free estimate today.
With the New Year rapidly approaching, you may be busy making your New Year resolutions and preparing to make transformations in your life. While your mind is on renewing old things and bringing them up to date, it's important not to forget your home, and especially your deck.
In sunny California, the warm weather will be here sooner than you think, and it'll be time for summer barbeques, splashing in the swimming pool, and spending long evenings on your deck. Why don't you get a head start and schedule waterproofing services with our Los Angeles deck waterproofing professionals?
Waterproofing can help you refresh the look of a tired and worn out deck. It can also help you preserve your deck for many more years of enjoyment. Our waterproofing solutions are low-maintenance, which means less work and more fun for you. In addition to improving the look and safety of your home, a fresh coat of customized waterproofing can dramatically increase the value of your home or rental property.
We offer warrantied waterproofing service for:
Your home's safety, beauty, and upkeep are important to us. We offer a variety of resurfacing and waterproofing surfaces to help you maintain many surfaces around your property. All our waterproofing projects use superior materials to ensure that your deck is not only waterproof, but fire retardant and flexible to preserve your deck.
We offer custom blended colors at no additional cost, so your new waterproofing coat will blend seamlessly with your existing home and yard décor. We also work around your schedule, and we offer weekend and after-hours services to meet your needs. With multiple crews in the Los Angeles and Orange County areas, we can offer quick, reliable service.
Get the advantage of more than 30 years of deck waterproofing experience for your home. Schedule a free estimate today , and one of our qualified waterproofing professionals will come to your home for an inspection.
Contact our team at Capital Deck & Stair Waterproofing by calling (310) 912-7737 .
Many people go up and down stairs in buildings and outdoor areas without a moment's thought about their construction or design. But did you know that stairs are actually designed with safety in mind? The treads of stairs, or the part that you step on, are often designed with certain textures and materials that make them slip resistant and able to withstand long-term wear and tear. Since staircases are among the highest traffic areas in most buildings, ensuring that stairs are durable enough to endure significant scuffing, scratching, and staining can be crucial.
Like with many things, however, stair treads do not last forever. Over time, treads can become worn from continuous abuse and exposure to the elements, causing them to take on a slick surface and accumulate considerable amounts of dirt, debris, and moisture. Considering how slips and falls are common even on staircases that are kept meticulously clean, damaged and worn stair treads can exacerbate this danger and potentially expose property owners to certain liability issues.
Fortunately, aging staircases can be made safe and beautiful again through a simple tread replacement . Depending on your staircase's construction and desired aesthetic, hardwood, concrete, pavers, or stones may be used to refresh your staircase and minimize the risk of an unwanted slip and fall. In many cases, tread replacements are simple and can be completed in as little as two days.
Stair Tread Replacement Specialists in Los Angeles
If your home's or business' staircase has seen better days, the friendly Los Angeles flooring specialists at Capital Deck & Stair Waterproofing are here to help. With prompt service and top-quality craftsmanship that is backed by warranty, we can bring new life to your stair treads and help you find a solution that is both aesthetically pleasing and safe. To find out more about what our 30 years of experience can do for you, call us at (310) 912-7737 or schedule a free quote online today.