Which Type of Waterproofing Is Right for Your Home?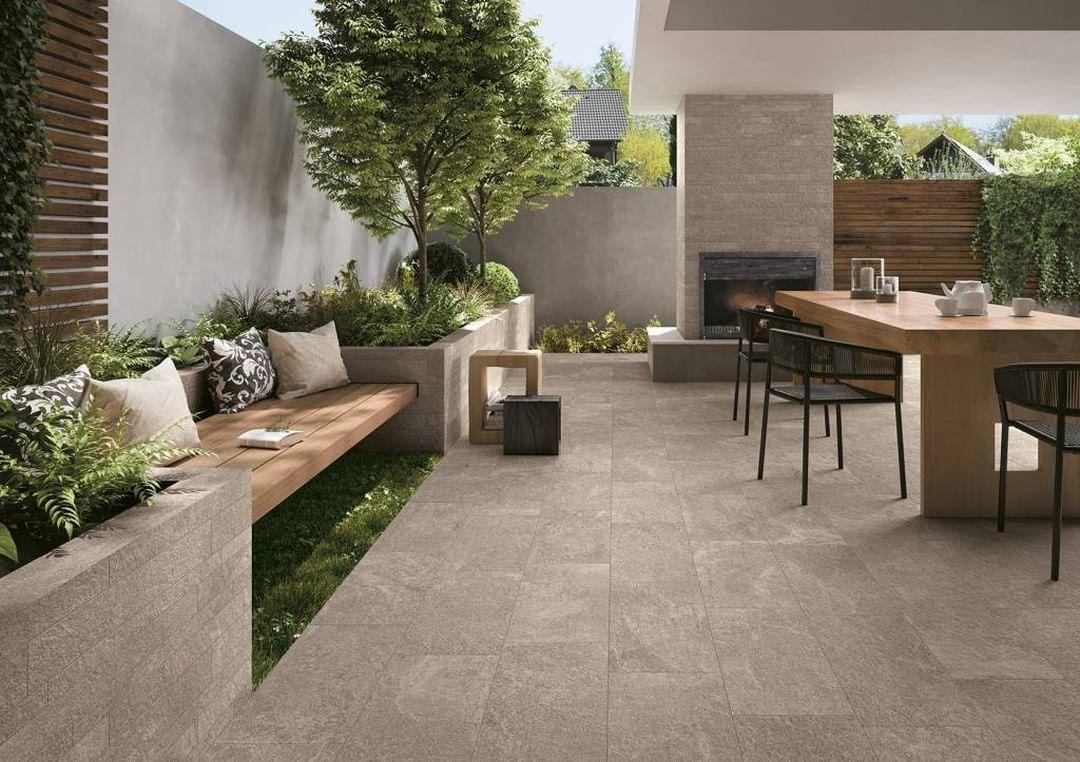 Waterproofing is a crucial aspect of home maintenance that protects your property from water damage and moisture infiltration. There are various types of waterproofing methods available, both external and internal, that can be applied depending on the specific needs of your home. In this blog, we will explore different types of waterproofing techniques and their advantages, helping you choose the right method for your home.
What Is Waterproofing?
Waterproofing is the process of applying specialized materials to a building's structure to block water entry. This protective measure ensures the property's longevity by preventing potential problems such as mold proliferation, structural decay, and damage from water infiltration. It's an essential step in construction and maintenance to safeguard both the aesthetic and functional aspects of a property.
Types Of Waterproofing:
There are several types of waterproofing methods that can be used for residential properties. These include external waterproofing, internal waterproofing, liquid waterproofing membrane, polyurethane waterproofing, cementitious waterproofing, and bituminous waterproofing.
External Waterproofing Method:
External waterproofing is applied on the outer surface of the building to protect it from water intrusion. It involves the installation of a waterproof barrier, such as a membrane, on the exterior walls and foundation of the property.
Internal Waterproofing Method:
Internal waterproofing is done on the inside of the building to prevent water seepage into the interior spaces. It typically involves the use of waterproof coatings, sealants, and drainage systems.
Different Types Of Waterproofing For Home:
There are various commercial waterproofing methods tailored to address the unique needs and challenges of each space. Choosing the right type of waterproofing not only ensures the longevity and safety of the structure but also enhances comfort and value. Let's delve into the different types of waterproofing solutions suitable for homes.
Liquid Waterproofing Membrane:
Liquid waterproofing membrane is a versatile and easy-to-apply method that provides a seamless protective layer on various surfaces. It is often used on roofs, balconies, and terraces to prevent water leakage.
Polyurethane Waterproofing:
Polyurethane waterproofing is a durable and flexible method that creates a strong barrier against water. It is commonly used for basements, foundations, and areas with high water exposure.
Cementitious Waterproofing:
Cementitious waterproofing involves the application of a cement-based coating on surfaces to create a watertight seal. It is suitable for areas like bathrooms, kitchens, and swimming pools.
Bituminous Waterproofing:
Bituminous waterproofing utilizes bitumen-based materials to create a waterproof barrier. It is commonly used for flat roofs, foundations, and below-grade structures.
What Are The Advantages Of Residential and Commercial Waterproofing:
Residential and commercial waterproofing is an investment that homeowners often overlook, yet its implications are profound. Beyond just keeping a home dry, waterproofing plays a pivotal role in ensuring the structure's longevity, health, and overall value. With homes being a significant asset for many individuals, protecting them from potential water damage becomes paramount. The benefits of waterproofing extend from tangible financial savings to intangible comforts of living. As we explore the advantages of residential waterproofing, it's essential to understand its overarching impact on a home's health, aesthetics, and durability.
Let's explore the advantages of residential and commercial waterproofing:
Enhanced Property Value:
Proper waterproofing can increase the value of your home as it ensures protection against water damage and extends the lifespan of the property.
Extended Lifespan Of The Home:
Waterproofing helps in preventing structural damage, which can significantly extend the lifespan of your home.
Lowered Maintenance Expenses:
By preventing water-related issues, waterproofing reduces the need for costly repairs and maintenance.
Heightened Comfort Inside:
Waterproofing keeps your home dry and reduces humidity levels, creating a comfortable living environment.
Boosted Safety Measures:
Waterproofing prevents the growth of mold and mildew, which can cause health issues. It also reduces the risk of structural instability due to water damage.
Enhanced Visual Appeal:
Waterproofing methods can improve the appearance of your home by preventing unsightly water stains, peeling paint, and crumbling walls.
Decreased Energy Expenditures:
Waterproofing can enhance insulation and reduce energy loss, leading to lower utility bills.
Which Product Is Right For You
Choosing the right waterproofing product depends on the specific needs and areas of application in your home. Understand each option's strengths.
Liners: Flexible sheets, often used in basements or ponds, that create a physical barrier against water. They're typically quick to install and are effective against high levels of moisture.
Membrane: Thin layers, often bituminous or rubber-based, that adhere to surfaces to prevent water penetration. Ideal for roofs or exterior basement walls, offering robust water resistance.
Sealants: Thick, malleable substances used to seal joints or gaps. They're perfect for preventing water ingress at connection points, like windows or door frames.
Coatings: Liquid applied to surfaces that dries to form a water-resistant barrier. Used on external walls or roofs, they shield against mild to moderate moisture.
How To Choose The Best Waterproofing Methods
Selecting the optimal waterproofing method for your home requires a keen assessment of its unique needs, expert consultation, and considering external factors like climate and potential water exposure. Equally vital is setting a budget and weighing it against the desired outcome. The cornerstone of a lasting waterproofing solution lies in hiring seasoned and trustworthy contractors. Their expertise ensures the durability of the waterproofing, providing peace of mind and a safeguarded property.
Choosing the Best Waterproofing Contractors in Los Angeles
In Los Angeles, where water damage can be a significant concern, it is vital to select the right waterproofing contractors. Look for licensed and insured professionals with a proven track record in residential waterproofing. Consider their experience, reputation, and customer reviews to make an informed decision.
At Capital Deck & Stair Waterproofing, we understand the pervasive threat of water damage in Los Angeles. Selecting a dependable waterproofing contractor is more than a choice; it's imperative. As professionals, we emphasize the significance of partnering with licensed and insured experts. Our longstanding experience and unwavering reputation serve as testaments to our expertise. We pride ourselves on our proficiency in residential waterproofing. A glance at our track record and the commendations from our valued customers reveals our commitment to excellence. Trust in us to shield your home from water-related threats, and rest easy with the assurance of working with industry veterans.
Conclusion:
Waterproofing your home is an investment that can protect your property, enhance its value, and provide you with a comfortable living environment. By understanding the different types of waterproofing methods available and their advantages, you can choose the right solution for your home. Consult with professionals and choose reliable waterproofing contractors to ensure a successful and long-lasting waterproofing solution for your home.