5 Reasons to Add Privacy to Your Deck and How To Do It?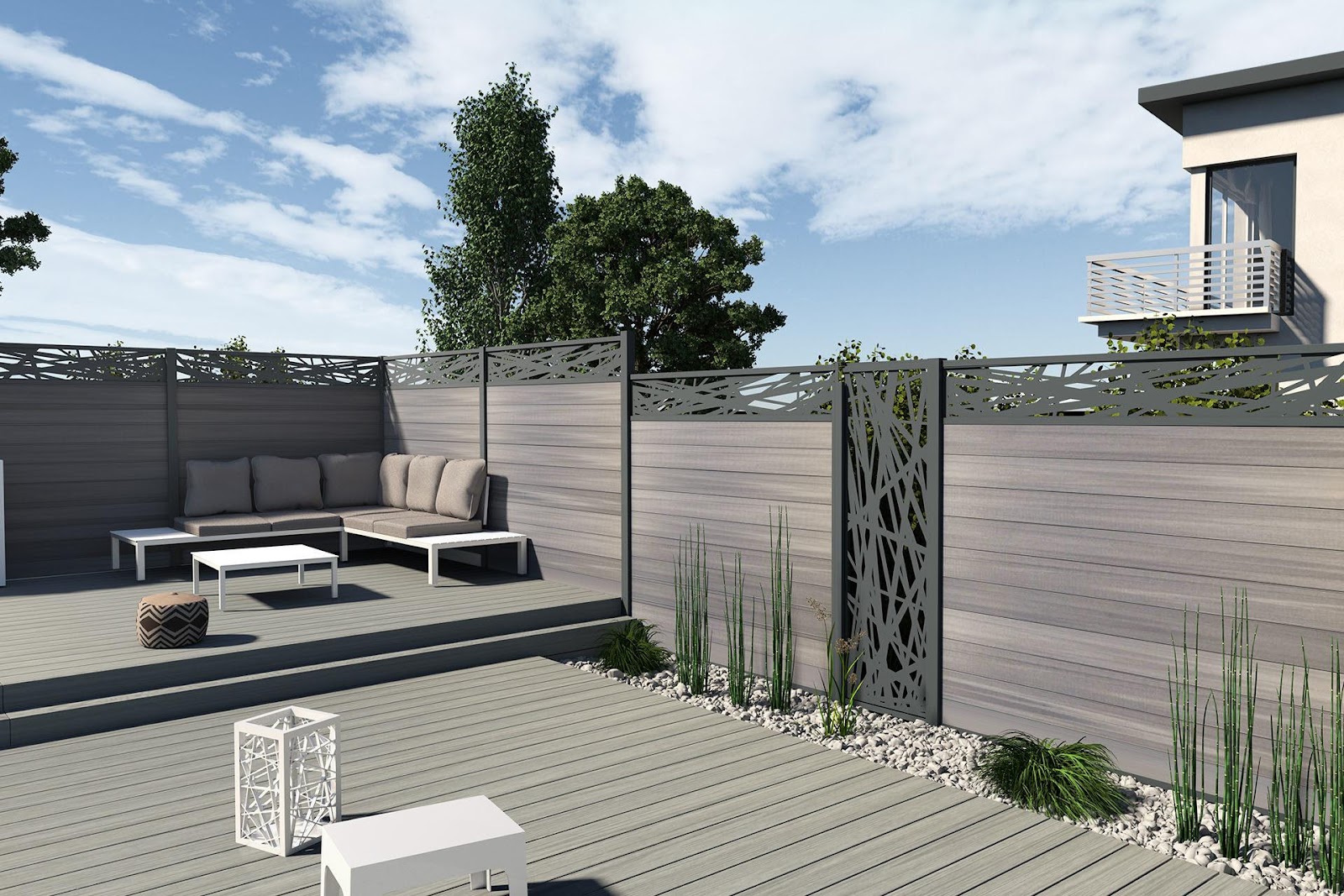 With COVID-19, decks have gained popularity as flex spaces for work, relaxation, and weekend staycation. They have made working from home agreeable while allowing you to maintain your privacy and maximize productivity. For elevated decks with open fence designs, privacy is more of a concern than for ground-level decks.
By adding privacy to your deck, you can not only design your space to your liking but also have a quiet place to retreat after a long day. There are many options that can be incorporated to reduce sight lines in any deck space. For instance, a privacy fence is far less invasive than other home improvement projects, with several benefits.
Here are five reasons to why adding privacy to your deck would be a good idea:

Maintains privacy of your home
By creating a visual barrier to your deck, you can restrict the view of your property from prying neighbors' eyes. Especially if you have a pool, hot tub, or patio, adding a privacy wall or fence to your deck will keep you safe from watchful eyes while you enjoy your pool time.
Supports security and safety
In case you have toddlers or pets, a privacy wall or fence can be beneficial in providing security and safety to your family by avoiding falling incidents.
Improves the look of your deck
Privacy features are also a great way to improve your outdoor spaces and the look of your home's landscaping. Not only do you get an intimate space to yourself but also a more peaceful setting to rest and relax outdoors.
Gives your furniture weather protection
Privacy features also help you protect your outdoor furniture from weather like potted plants and landscaping. Your privacy wall or feature can also be your shade from the sun in the scorching summer heat.
Enhances the curb appeal
Not to exaggerate, but privacy features helpenhance the curb appeal of your deck space. With several sizes, colors, and style options, you can match your privacy wall to the exterior of your home to make your outdoor space aesthetically pleasing.
Ways to add privacy to your deck
Consider your needs before you look for ideas to add privacy to your house. Do you want a permanent fixture like a privacy fence on the deck? Or are you looking for a more flexible idea that can be customized to your changing needs later?
These privacy deck ideas will not only curb the appeal of your outdoor space but will also help you achieve a seamless indoor-to-outdoor connection that speaks to your style.
Deck board privacy wall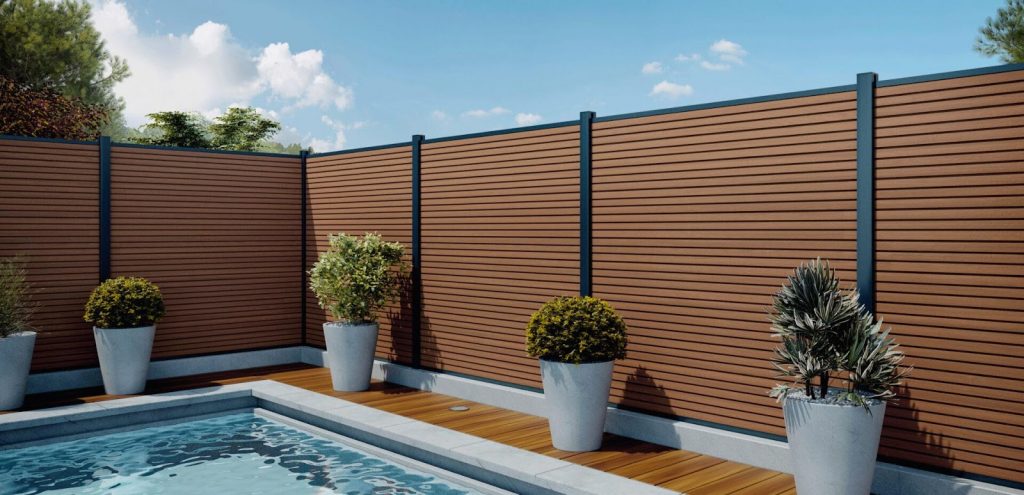 If you're looking for something that would be both stationary and permanent for creating the privacy wall or outdoor fence, a composite deck board would be a wise choice. Deck boards joined horizontally with even spacing in the middle of two vertical steel joists make for a lasting, stylish, and weather-resistant privacy wall.
You can also waterproof your privacy wall or fence to avoid water damage and rot.
Similarly, you can opt for a privacy fence-like railing that joins railing posts with composite deck boards. However, you might need to adhere to local and international safety codes while creating these ideas of privacy walls or fences.
Build a moveable privacy screen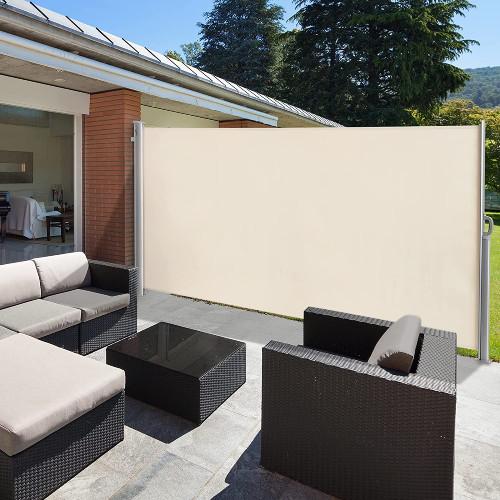 For a moveable privacy screen option, you can use deck boards and fascia to build a deck partition without having to comply with local safety codes. You can build either a simple wall with ground support or folding panels. Use planters as support at the bottom to help stabilize the screen and create a seamless outdoor to indoor connection.
Use lightweight foam cores and wood-alternative deck boards to help increase the wall's functionality and reduce the weight of the material. Wood alternatives are 45 percent lighter than the rest of the options, with easy installation and low maintenance features.
Create a private pergola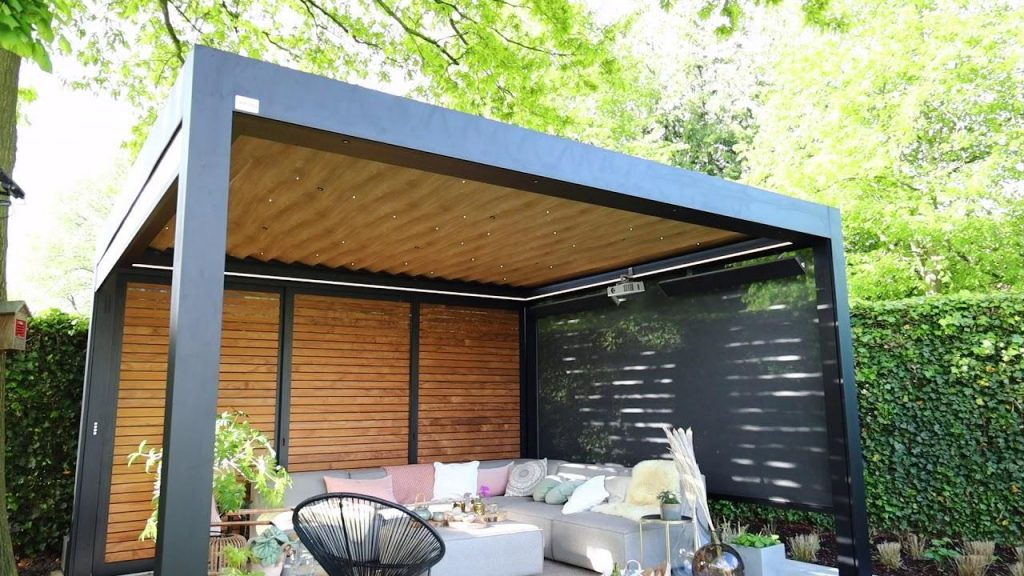 If you are looking for ideas to use your outdoor space versatilely, what can be a better choice than steel pergolas. Steel pergolas have a variety of privacy options, including outdoor curtains.
Like indoor windows, you can hang curtains from your pergola to instantly add privacy to your space. You can close these curtains to make it a more intimate space or allow the breeze to roll freely through the semi-opened structure. Choose curtains made from a sturdy fabric for your outdoor space that can withstand all types of weather.
Aside from privacy, pergolas can alter the overall design aesthetic of your outdoor space and give you the perfect point to host gatherings and dinners.
Use plants to make a fence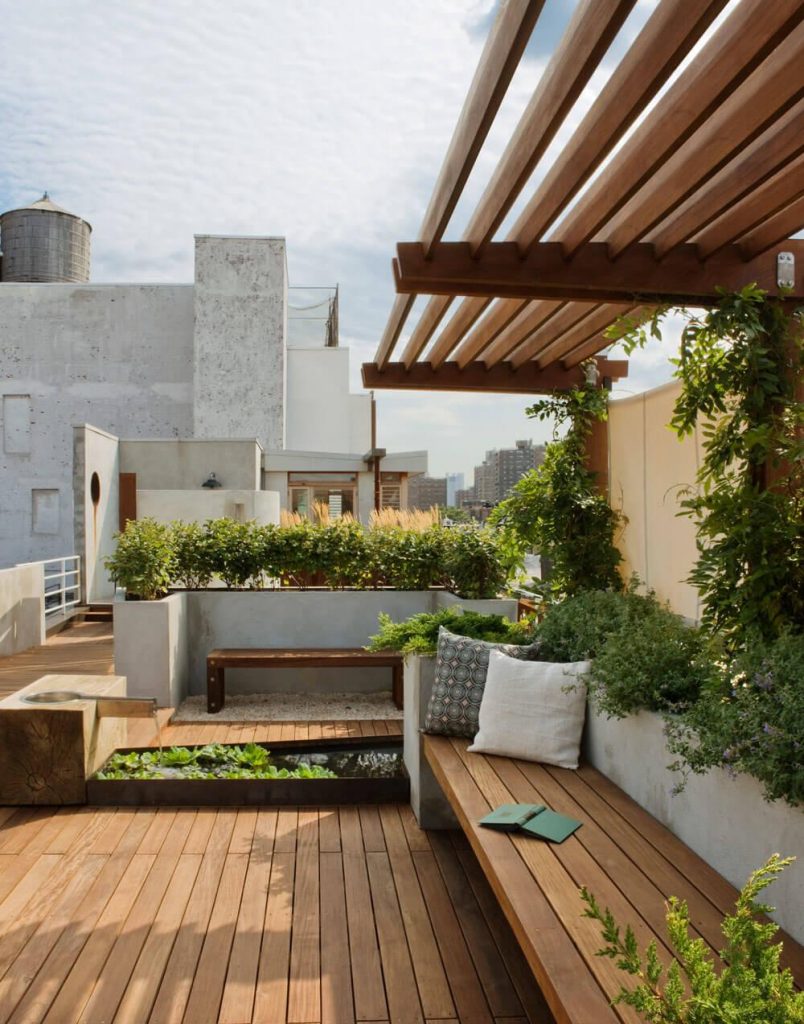 The most seamless yet old-fashioned way of adding privacy to your deck is by using plants on the outer rim of your deck. Large plants also give your outdoor space a biophilic aesthetic design look while creating a secluded oasis for you to unwind and gossip with your family and friends.
However, using plants also presents many challenges for wooden decks. The added weight, water drainage, and spills can expose your deck to premature rot and decay. To prevent water damage to your deck, get your deck waterproofed and use a steel frame to support the plants' added weight and avoid corrosion.
Waterproofed decks with steel frames can withstand weather and water damage while saving costs on their maintenance.
Use your house architect to achieve privacy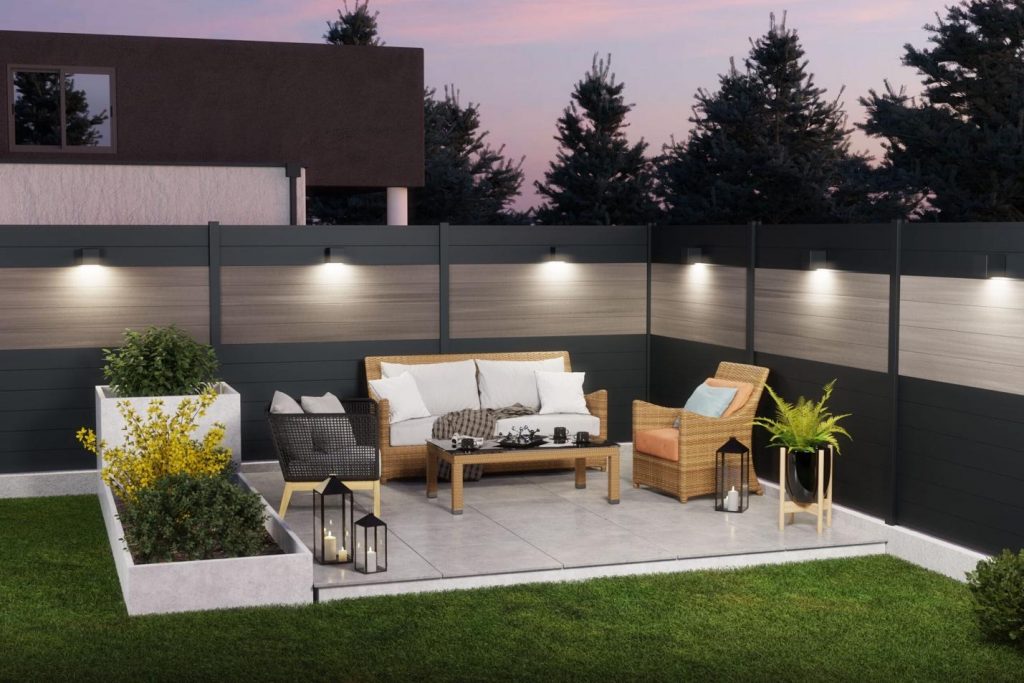 When deciding where to build the deck, keep the lines of your house in mind. Some corners of the house offer more privacy than the rest, so choose the side that is most out-of-way and is less exposed to the people for building your deck.
Moreover, you can extend the rooftop of your home to cover the deck to make the indoors look connected to the outdoors.
Create a canopy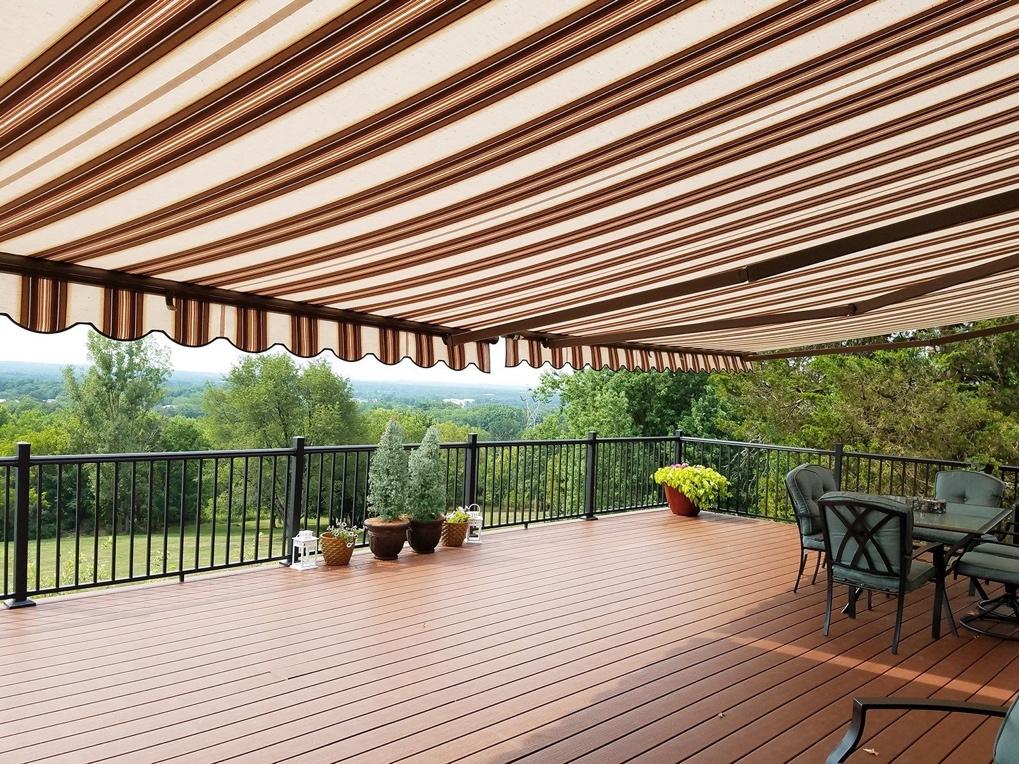 Using traditional awning as your privacy screen on top of your deck will keep the blazing sun and neighbor's sight from the second-floor windows away. You can choose any retractable style awning to make your space private.
For a privacy deck idea, choose the fabric that best compliments your house and landscaping while adding an aesthetic aspect.
Take away
Use any of the above designs that speak to your landscaping and aesthetics to create a delicate yet versatile privacy option on a deck or patio. Pergolas and deck board privacy walls are some of the most sought-after options by homeowners due to their visual privacy and elegant design options.
If you would like to get your deck and planters waterproofed, contact us at Capital Deck and Stair Waterproofing for a FREE QUOTE.