8 Tips for Getting Your Planters Summer-Ready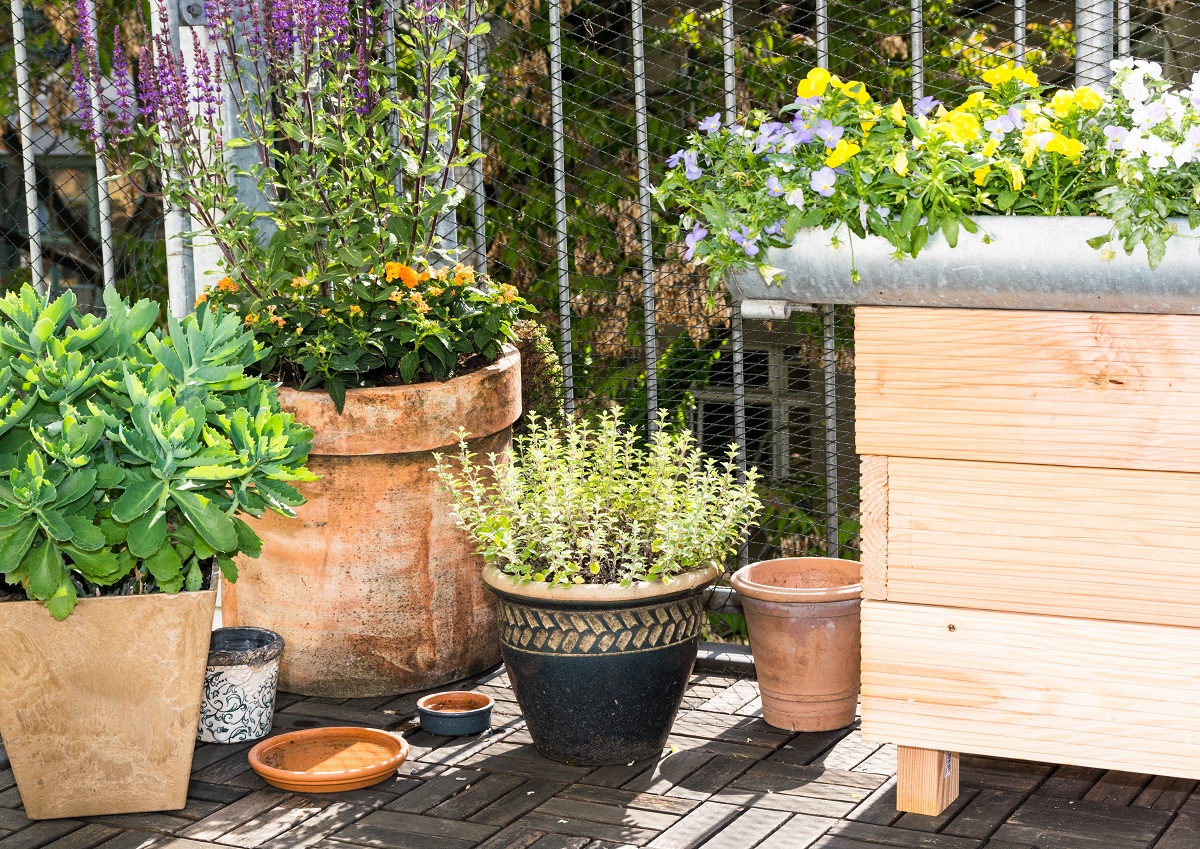 Many homeowners like to spruce up their outdoor patios, porches, and decks using outdoor planters. Planters can include a wide range of sizes and styles of containers that make it perfect for growing flowers, herbs, vegetables, shrubs, and other greenery. Some popular varieties include self-watering planters and wall planters.
Each year, it is essential to prepare your planters and ensure they are summer-ready. There are many tasks that are involved in making your planters look great. To help you get started, we are excited to share the following tips and ideas.
1. Waterproof Your Planters
Whether you have wood, concrete, or ceramic planters, it is essential to make sure they are properly sealed and waterproofed. Waterproofing helps protect the plants against the outdoor elements. Rain, wind, sprinklers, and plant watering can cause the interior of the planters to degrade. For example, not waterproofing wood planters can lead to wood rot.
2. Make Sure Your Planters Have Proper Drainage
Planters need to have drainage holes in them so that they do not hold excess water. Excess water can be an issue for the plants since their roots will be flooded. Additionally, too much water in the planter can damage the planter itself.
3. Customize Your Planters
You can paint or stain the exterior of your planters to personalize them to suit your tastes and outdoor décor. For concrete planters, there are different colors of epoxy coatings that are easy to apply and remain on them better than paint. Paint will absorb into the concrete, so the finished appearance may not match the color you desired.
4. Remove All Dirt and Dead Vegetation
If you are reusing your planters from last year, the first thing you need to do before waterproofing is to remove all dirt and dead plants. Once the planters are emptied, clean the inside to remove excess dirt before waterproofing.
5. Get Cracked Planters Repaired
Instead of having to replace a cracked planter, you might be able to have it repaired. There are different methods that could be used to restore the appearance of the planter. For example, concrete planters can have cracks, chips, and other damage repaired using the appropriate maintenance products.
6. Choose Your Plants
Once your planters are prepped and ready to go, the next thing you need to decide is what types of plants you want. You could choose from herbs, flowers, fruits, vegetables, and small shrubs. When selecting plants, try to choose ones that will thrive in your area. For instance, tomatoes are hardy in many climates.
You should also think about whether you want to add some color with flowering plants. Some flowering plants do well with herbs and vegetables, as do sunflowers. Plus, you get the added benefit of sunflower seeds you can dry and eat.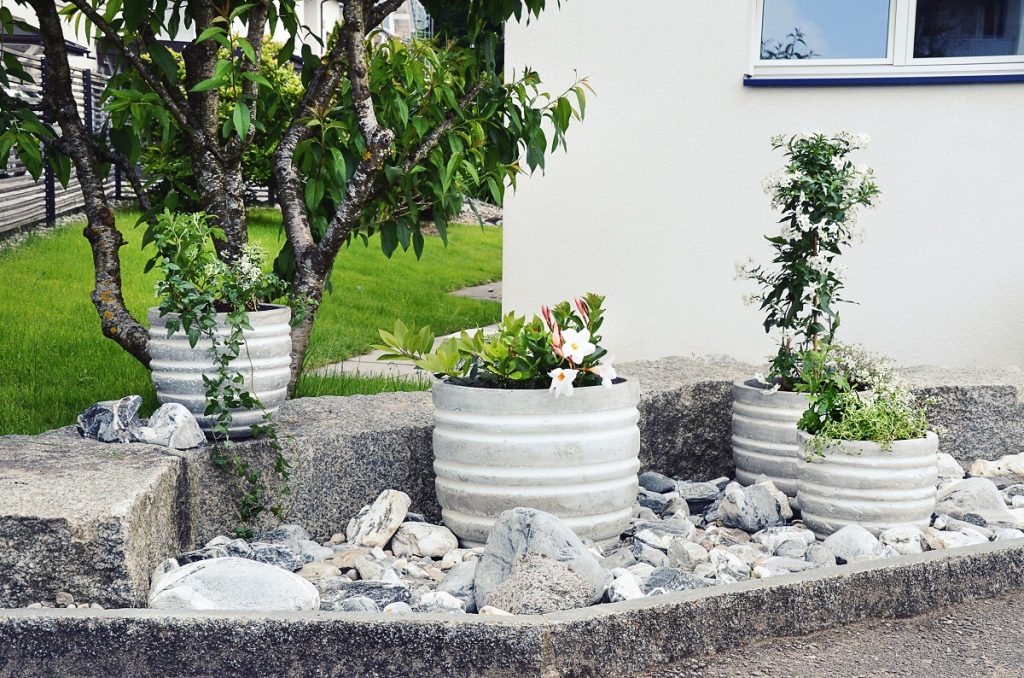 7. Get the Right Garden Accessories
Verify you have the right garden accessories for the plants you are growing. You often need different types of soil, fertilizers, and nutrients for different plants. You may also need to apply a layer of substrate (pebbles, sand, etc.) to the bottom of the planter to help with drainage.
8. Add Some Shade and Seating
Last, don't forget about seating to enjoy your outdoor garden space and a little bit of shade. You could even add a pergola over the area with a removable cover.
For professional residential and commercial planter waterproofing and repairs, please contact Capital Deck & Stair at (424) 339-0953 today!