An Expert Guide to Deck Waterproofing Los Angeles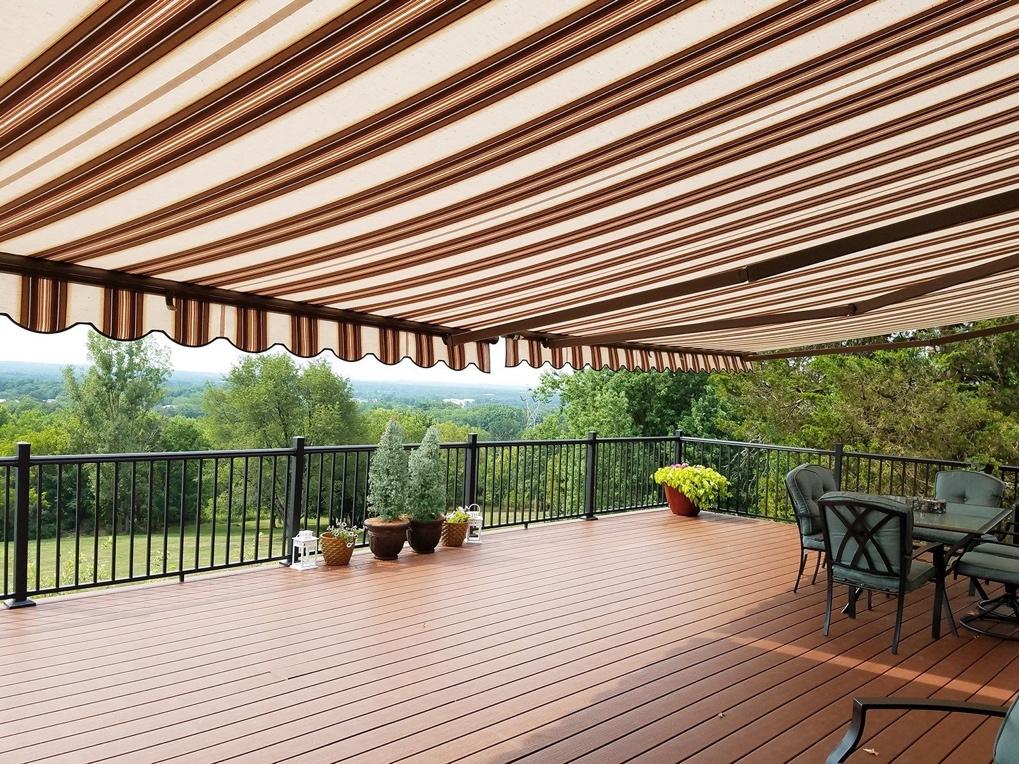 Individuals may be aware of waterproofing and need to be made aware of the specifics. Deck waterproofing Los Angeles offers a protective barrier on the wood of your Deck to preserve it from damage caused by water. Sealers, membranes, and specialty coatings provide this protection. Virtually all of these will assist you in some manner. A water sealer, for example, paints the deck planks using a long-handled paint brush or roller. Some people try to do it themselves, but having a professional Waterproofing LA handle is preferable because it takes the proper application to eliminate lap marks.
Decks are a costly investment, but they are well worth it. Because wood decks are constantly exposed to the weather, keeping them in good condition is critical, so they do not decay. Your Deck should be waterproofed and then sealed. But, if it has been a while after your original seal/waterproofing. Neglecting to waterproof may eventually need complete deck restoration or replacement owing to substantial degradation. Yet, you may need to be aware of the warning indications indicating the need for waterproofing.
Water causes a deck surface's durability, adhesion, and even attractiveness to deteriorate. Damaged surfaces are likelier to have faults and abnormalities, such as cracks, chips, and scratches. A waterproof coating on a deck protects it from the weather and adds color, texture, and aesthetic appeal to the surface. The Waterproofing LA coatings benefits are:
a.) Resolves moisture problems
b.) Resistance to slipping
c.) Protection from dry rot
d.) Lower maintenance
e.) Extension of life
Understanding the Causes of Deck Water Damage
Deck waterproofing Los Angeles is a crucial part of deck upkeep. However, waterproofing is not a one-size-fits-all solution. Knowing how water damage develops, correctly spotting symptoms, and understanding how to repair the damage are all critical components of deck waterproofing. The common problems are split, cracked, peeling, and warped hardwood boards. In addition, mold can accumulate in extreme situations, posing a safety risk. Inadequate slope creates standing water, freezing and thawing cycles in colder locations, and wear and tear from foot activity all provide further issues.
Water stains are one of the first symptoms of a problem on a hardwood deck, especially if you live in a wet region. Rusty or open spots in your deck materials may typically be identified independently, although early warning signals might be subtle.
Soft patches in the wood are also frequently visible, and if ignored for another year, they can become quite harmful. Therefore, waterproofing Los Angeles is required when cracking and peeling the Deck's wood.
A variety of issues can cause home water damage. It might be a minor issue, such as a small water-pipe leak or a partially clogged basement drain. It might also be a catastrophic disaster like floods, storm damage, or sewage backlog. Regardless of severity, significant, long-term consequences might occur in each case if the harm is not addressed soon. Roof underlayment and decking deterioration – This might result in even more water damage if the roof begins to leak during rainy seasons. Softened, warped, or bent wood-frame components can have an impact on the home's structural and load-bearing qualities, as well as cause uneven settlement.
Water is such a simple substance. It's clear and clean, yet you'd be surprised how much damage it can cause. Water causes harm gradually and steadily that is rarely recognized as it occurs. A light rain creates a small puddle that disappears the next day, so we believe our Deck and home are safe. Yet, the reservoir stayed for twenty-four hours, seeping into the wood and causing water damage to our Deck and home. There may be slight rain next week, and another puddle will do the same. The weight, chemicals, and wetness gradually permanently mark your Deck and house.
Tips for Waterproofing Decks and Stairs in Los Angeles
Your decks and stairs, no doubt, take a battering throughout the year due to excessive foot traffic, erratic weather, and local pests. Even the most lasting decking materials might benefit from sprucing up. Stairs and Deck Waterproofing Los Angeles is critical for keeping your Deck and stairs safe, functional, and fashionable for many years. Before cutting the wood, you must understand how to seal the wooden Deck. This is because the wood must be sealed within 24 hours for the most significant effects.
A.) Choose the suitable materials
As water brings life, it also destroys, particularly in construction work. Decks are often constructed with board spacing to aid with drainage. At the same time, drainage can assist in keeping water from accumulating on your Deck. Waterproofing should be your primary consideration when designing a deck. Exploring all of your waterproof decking alternatives, from waterproof decking boards to aftermarket sealers, is vital in making an informed decision about which solution is best for your scenario.
B.) Regular maintenance
These are some basic things you can take care of for your Deck. Regular maintenance may extend the life of your Deck to 25-30 years or more. Note that, just like paint and stains, it will need to be refreshed regularly to maintain the integrity of your Deck. Regular maintenance should be done at least once a year and take no more than 10 minutes, depending on the size of your Deck. This may be accomplished by just strolling around your Deck. Check for any cracking or peeling of the coating. Inspect the underside of the Deck for any evidence of leakage.
c.) Proper drainage
Deck drainage and waterproofing complement one another since they are essentially symbiotic in minimizing deck damage in the long run. By paying closer attention to your drainage, you may avoid the potential damage to your Deck in the first place. Likewise, paying more immediate attention to your drainage may prevent the potential damage to your Deck in the first place.
Sloping your Deck, one of the most common drainage solutions, is crucial for eliminating the standing water problem. To do so, you must first grasp how to calculate angles on your Deck as you build the slope.
d.) Consider climate and weather patterns
Installing a waterproofing system on your Deck early can prevent you from future difficulties caused by moisture creating rot in the plywood or concrete. You may need help getting waterproofing done if you reside in an area prone to adverse weather. Applicators require dry conditions to apply this coating effectively. Nevertheless, learning more about the typical environmental parameters required for a successful application would be best. It would help if you took certain precautions before beginning work whenever there is a chance of severe weather.
e.) Professional installation
Hiring a waterproofing LA specialist is critical. For one thing, it guarantees that your vinyl membrane is properly fitted to preserve watertight protection. Second, it allows for a complete evaluation of your Deck to rectify any issues that may have emerged during construction. Lastly, a professional can assist you in improving your Deck for long-term sustainability and increasing the value of your property.
Deck Waterproofing Process
Water, in conjunction with UV radiation and variations in weather and temperature, can cause your Deck to seem dull and aged by washing away the finish, natural resins, and color of your Deck. While you can't totally protect your Deck from being exposed to the weather, sealing it will help it maintain its polish. Waterproofing on your Deck, it's time you realized how well these coatings protect deck surfaces even in the worst inclement weather. Deck Waterproofing Los Angeles requires the following instruments to provide a flawless application of a waterproofing coating:
 a.) Inspection of the Deck
The cornerstone for your family's outdoor amusement and leisure activities is your Deck. That is why it is critical to do periodic inspections to ensure your Deck is safe and up to current regulatory regulations. You'll be able to get the most fun out of your Deck if it's in good operating shape. A professional inspection of the health and strength of your Deck's guardrails should be conducted on average every two years, and the surface of the Deck should be cleaned at least once a year to extend the Deck's lifespan and aesthetics. After all, a deck, like your home, is subjected to significant stress throughout the year.
b.) Preparation of the deck surface
Owners have a vast range of quality finishes and applications when it comes to waterproofing materials for decks. The outer surface decks of buildings or dwellings are often made of wood. There's a reason for this; however, they require constant upkeep and care. Deck owners will first want to know their alternatives for constructing or renovating their decks. Refinishing them with a transparent water sealant, waterproof membrane, or rubberized coating might be an option.
c.) Application of the waterproofing material
Waterproofing is crucial because it creates an impenetrable barrier against water over foundations, wooden decks, and walls. Waterproofing materials have advanced technologically in the building business. Integral waterproofing systems and more modern membrane materials are examples. Some applications of waterproofing systems are:
Waterproofing of Bridge Deck
Waterproofing of a Swimming Pool
Waterproofing a Roof
Waterproofing of Dams
Waterproofing in the Basement
d.) Quality control and clean up
Cleaning your Deck will vary depending on its location and the surrounding environment. For example, a deck on the north side of a house is considerably more vulnerable to the green, mossy, and highly slippery coating that grows on the surface. Therefore, it will require more cleaning than the Deck on the south side, which has no trees nearby.
Sweep as frequently as necessary to eliminate dirt and debris. Because the ground may retain water, this little step can make a big difference. In addition, pressure washing is advised every 3-6 months to remove moss and debris.
Factors to Consider When Choosing a Deck Waterproofing Contractor
Conservatism is the watchword when choosing a waterproofing solution. Remember, you only have one chance to complete this! To guarantee that all waterproofing concerns are addressed appropriately, adequate study and due diligence are essential. Deck Waterproofing can provide an extra layer of protection, keeping mold and mildew development at bay. When selecting a deck waterproofing contractor, there are several variables to consider:
Research potential companies
Do internet research to identify your region's top Deck waterproofing Los Angeles companies. The internet is full of professional, insured, and accredited companies that can rapidly do waterproofing work. Research reveals the waterproofing Los Angeles contractors' credentials, allowing you to reduce your options to the top 3-5 contractors.
Check for licensing and insurance
Before hiring, double-check the license and insurance. Because they will be working in your home, they must have proper permits and insurance. Examine their license, certifications, and insurance documentation. You must hire a waterproofing contractor who is licensed and insured. You may be assured knowing that you will be paid for any damages that occur during the waterproofing process.
Read reviews and ask for references
Ask a friend or neighbor who just had their Deck waterproofing Los Angeles for references. Before hiring, be sure to research the company's reputation. Because they will be working in your place, they must have a good reputation. A background check on waterproofing contractors will reveal their level of professionalism.
Customer feedback reveals much about the contractor's experience, job quality, timeliness, professionalism, and other parameters. Customer reviews will be available if the contractor has been in business for some time. Study them attentively to find out what their prior clients thought about the quality of their job and whether they were happy.
Experience and Expertise
Do not choose the first waterproofing LA contractor who appears in the search results. Verify their qualifications and experience before signing the contract. You should be aware that the organization can waterproof your Deck by utilizing quality products and the most appropriate way. Visit their website to discover more about the experience the contractors provide. How many consumers have they served? Have they worked on a project comparable to yours? These metrics will inform you about their previous work, expertise, and professionalism.
Conclusion
When you apply a coating to your Deck, you are not only maintaining the overall aesthetic of your Deck, but you are also protecting it from water damage if the coating is waterproof. It would be best to consider adding a deck finish to your outdoor Deck for several reasons. Layers can not only make it safer, but they can also preserve the wood, keeping your Deck looking fresher for longer.
A well-built new deck enhances your backyard. The Deck is becoming one of your family and friends' most popular gathering spaces. Of course, you want to keep water out of your new Deck. Because a deck is an outside feature, it is unavoidable to be exposed to the elements, including water. Because your Deck is a substantial investment, you will undoubtedly be committed to keeping it looking beautiful.
 FAQs
1.) How much does Deck waterproofing cost in Los Angeles?
A sealant protects the wood and keeps it looking new. The supplies and expert work for sealing a deck are paid per square foot. Labor accounts for 50% to 75% of the overall cost. The cost of closing a deck varies depending on the size of the Deck, any prep work, and the type of sealer used. Regional labor rates, complexity, size, prep requirements, and accessibility are all cost concerns.
2.) How long does the deck waterproofing process take?
While applying the waterproofing coating, take care not to use too much. It may take up to two days to dry if a thick covering needs to dry. It will also be affected by the temperature and humidity in your location. If the temperature is low, the water will not evaporate, and the coating will not dry correctly.
3.) Can I waterproof my Deck, or do I need to hire a professional?
While applying a sealant to your Deck may appear straightforward, waterproofing demands a certain degree of understanding and accuracy to avoid unwittingly causing long-term harm to your investment. A Deck waterproofing Los Angeles specialist can assist you in selecting the appropriate sealant for your Deck. In addition, hiring a professional can guarantee that the project is done correctly and to your satisfaction.
4.) How often should I have my Deck inspected for water damage?
Every year, your Deck is subjected to inclement weather. Extreme heat and cold can wreak havoc on even the well-maintained decks. You may hire a trained home inspector if you have any worries regarding your Deck. Visible rot, visible cracks, insect damage, rust on fasteners and connectors, loose stair railing, and other symptoms of degradation should be avoided. As your Deck reaches the age of five years, it's time for a general check-up. If your Deck is over ten years old, you should obtain a professional examination every year or two.
5.) Can deck waterproofing increase the value of my home?
Deck waterproofing has the Potential to improve the value of your home. Deck waterproofing, like everything else that protects your property and provides for more outstanding durability, a cleaner look, and less upkeep, can raise the value of your home.