5 Common Causes of Balcony Damage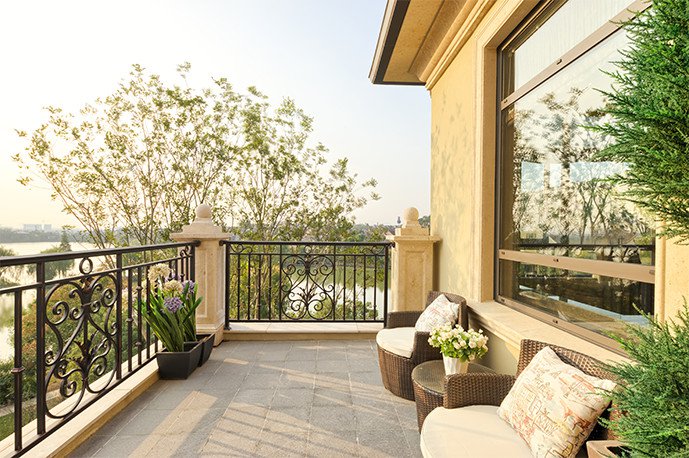 Balconies are exposed to the outdoors and, thus, are highly vulnerable to damage. A membrane protects underlying materials from water intrusion, whether it is exposed or covered with wood planking or concrete. Damage can still occur. Here are the leading causes plus reasons to have regular balcony maintenance.
1. Lack of Drainage
Without proper drainage, water can overflow and cause various problems. An edge-wrap drainage system must be kept clear of debris so there are no clogs and water can drain into the gutter.
If your balcony has a guard-wall, it likely has area floor drains and scuppers—drains that provide a path for water to flow from the surface through the wall and into the drainage system. If an overflow scupper is installed and water is draining from it, the primary scupper is probably clogged.
2. Cracks and Leaks
Cracks in the grout, concrete, or other surface materials invite water damage. Concrete spalling can indicate serious damage; the cracked or flaking concrete can create leaks. If the membrane is cracked and internal joints have separated, leaks can occur that reach the interior of the balcony structure. Water can ultimately reach the wall assembly and cause the balcony structure to rot. Even minor damage caused by heavy objects or holes caused by table/chair legs can lead to water entry.
3. Poor Construction Planning
To protect a balcony from damage, it must be properly constructed. The planning stage must factor in how each component will be installed and the type of membrane to be used. All work must comply with the most current building and manufacturing codes. An improperly built balcony may require expensive retrofits or altogether fail in a dangerous collapse. Taking shortcuts during construction, a lack of building skills, or poor coordination among contractors can put your balcony and family, friends, or neighbors at risk.
4. Lack of Maintenance
Water leaks and structural issues can occur with insufficient building maintenance. Spotting problems such as water stains on the balcony's underside, peeling paint, missing grout, or weak structural joints can allow a contractor to address them before failure. Proper maintenance can also avoid many issues from occurring in the first place. Maintaining a balcony membrane can prevent water leakage and further damage, as it is prone to separating from the wall or being displaced due to building frame shrinkage.
5. Ponding of Rainwater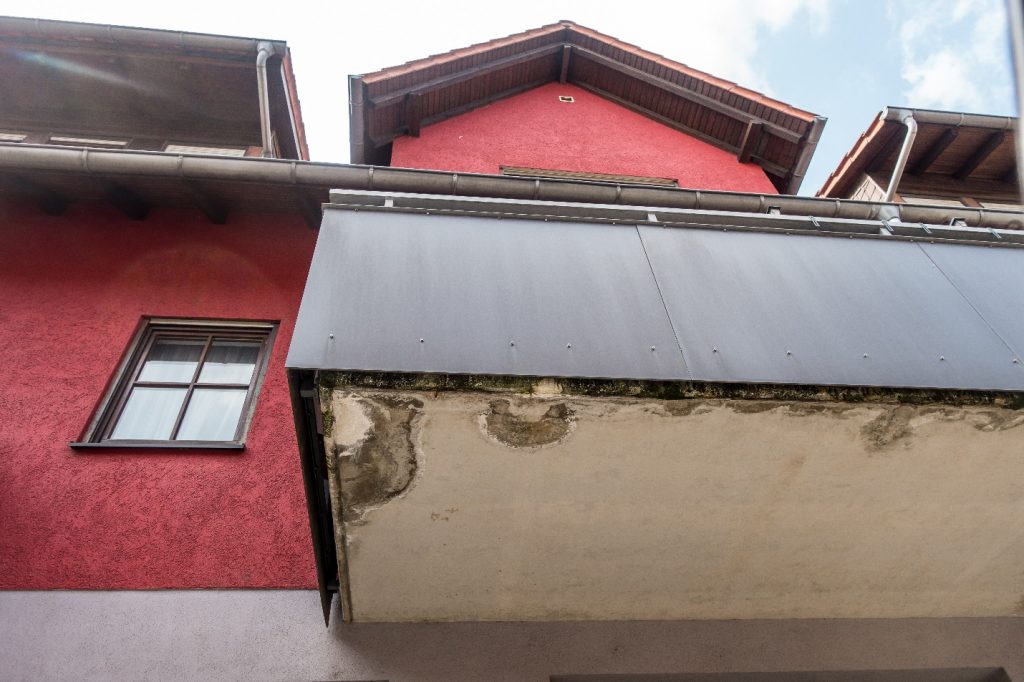 Ponding can be caused by blocked drainage, an improper balcony surface slope, or structural sagging or settlement. Leaves, twigs, and dirt that build up should be cleaned to allow water to drain. Regular cleaning of your balcony can prevent expensive and time-consuming repairs. If moisture pools between the membrane and tiles, the membrane can break down, leading to a lack of waterproofing to protect building materials.
Call for Balcony Waterproofing and Repair
Capital Deck & Stair provides high-quality solutions to protect balconies. Our professionals know how to repair a leaking balcony using the latest tools and techniques, or we can install a protective balcony cover to reduce contact with water. Call 424-339-0953 to ask any questions or schedule your free estimate.