Designing the Ideal Pool Deck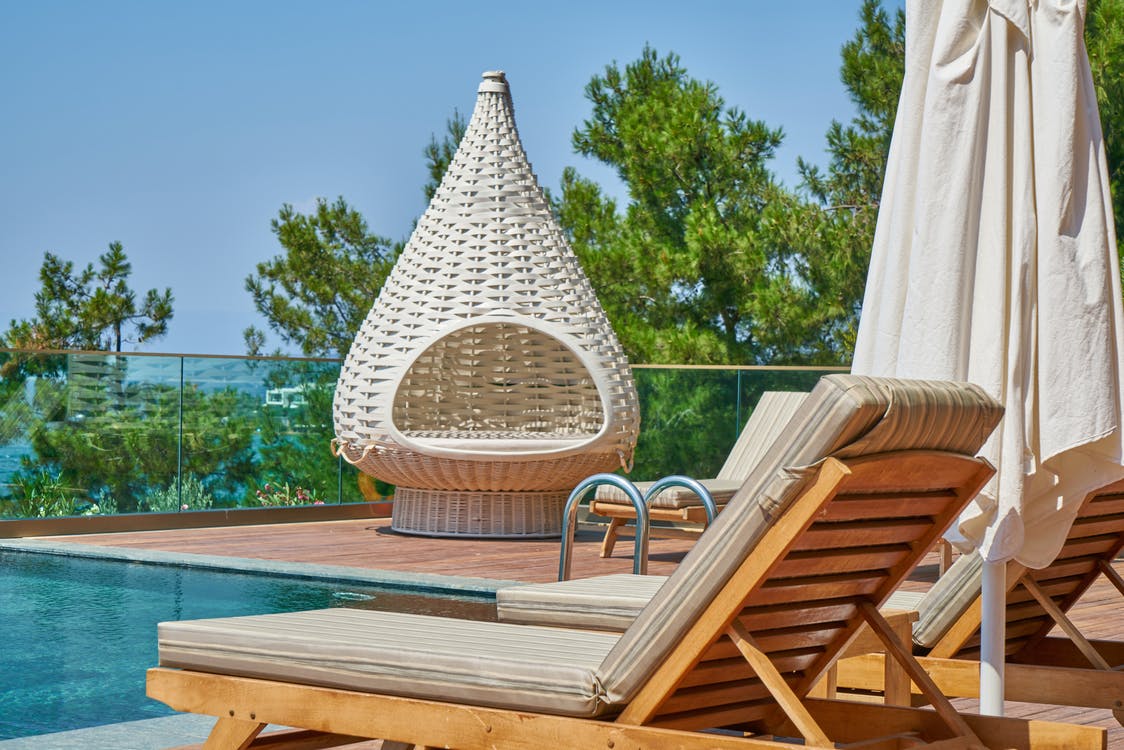 The ideal pool deck should strike a perfect balance between form and function, serving as a visually stunning gathering place while also providing a safe surface for (wet) foot traffic. As a result, there's a lot to consider when designing your pool deck. This short guide will explore a few of the most crucial considerations.
Size
The size of your pool deck is ultimately determined by the size of your pool. There's no exact formula here, however: Just as you probably wouldn't build a foot-wide path around your pool, you probably wouldn't build a deck the size of a parking lot.
Ideally, your pool deck should surround most of the pool while also providing space for additional walkways (such as to and from the house) and any patio/sitting areas you'd like to have. Again, size is determined by both the size of your pool and, perhaps most importantly, how you'll plan to enjoy it.
Appearance and Aesthetics
Just like with size, your pool will help determine the aesthetics of your deck. An above-ground pool, for example, will likely require a raised deck surrounding it, which will probably connect to a new or existing deck extending off your house. By contrast, an in-ground pool often utilizes a patio-like deck surface.
In any case, you have a lot of options when it comes to choosing the appearance of your pool deck. While you should try to match both the house and your landscaping, many pool decks can serve as an aesthetic foundation for your entire property. As a result, you should be careful to consider the appearance of your deck, knowing that it will easily become a focal point!
Materials and Durability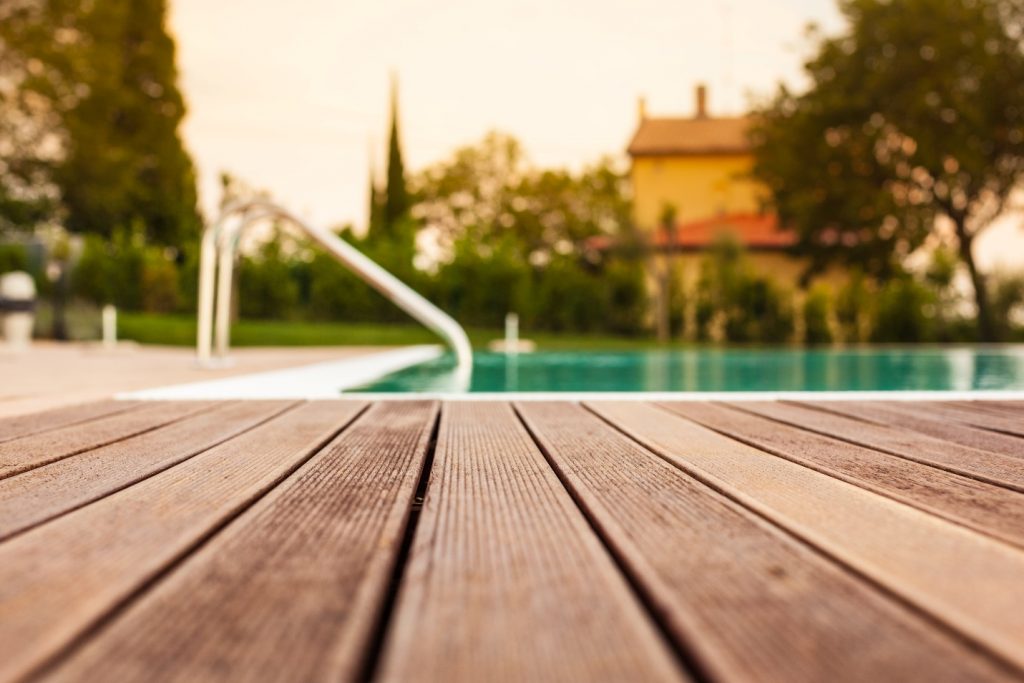 While the materials you use are ultimately determined by the type of deck you'll build, you still have plenty of options with each type. For example, an above-ground pool deck is almost always built from a wood (or synthetic) decking material, but this category ranges from natural wood to waterproof decking material.
By contrast, most patios and low-lying decks are built from stone, bricks, and other masonry materials. However, many homeowners are switching to waterproof decking materials for low decks due to their ease of installation and maintenance.
Weather Considerations
Local weather patterns and seasonal changes are extremely important to consider when designing your deck. While Californians enjoy great weather year-round, those in colder areas should consider cold- and weather-proof decking materials and designs. This consideration often rules out natural wood, which can shift and warp with changes in temperature and humidity.
In any case, however, rain-proofing and waterproof deck coatings are essential for protecting your investment from long-term damage.
Maintenance
Finally, the design of your deck should minimize maintenance over time—something which is mostly dependent on your choice of materials and surface treatments. Regardless of where you live, your pool deck will see a lot of water and moisture, whether it's from the pool water or the weather.
To minimize your deck's maintenance over time, use pool deck coatings and waterproof decking materials.
Using a Professional Service
Whether you're using natural wood or a waterproof deck material, a waterproof deck coating can help improve the longevity and durability of your new pool deck. For more information on our deck coating services, call our team at 424-339-0953.