7 Ways You Should Invest in the Exterior of Your Home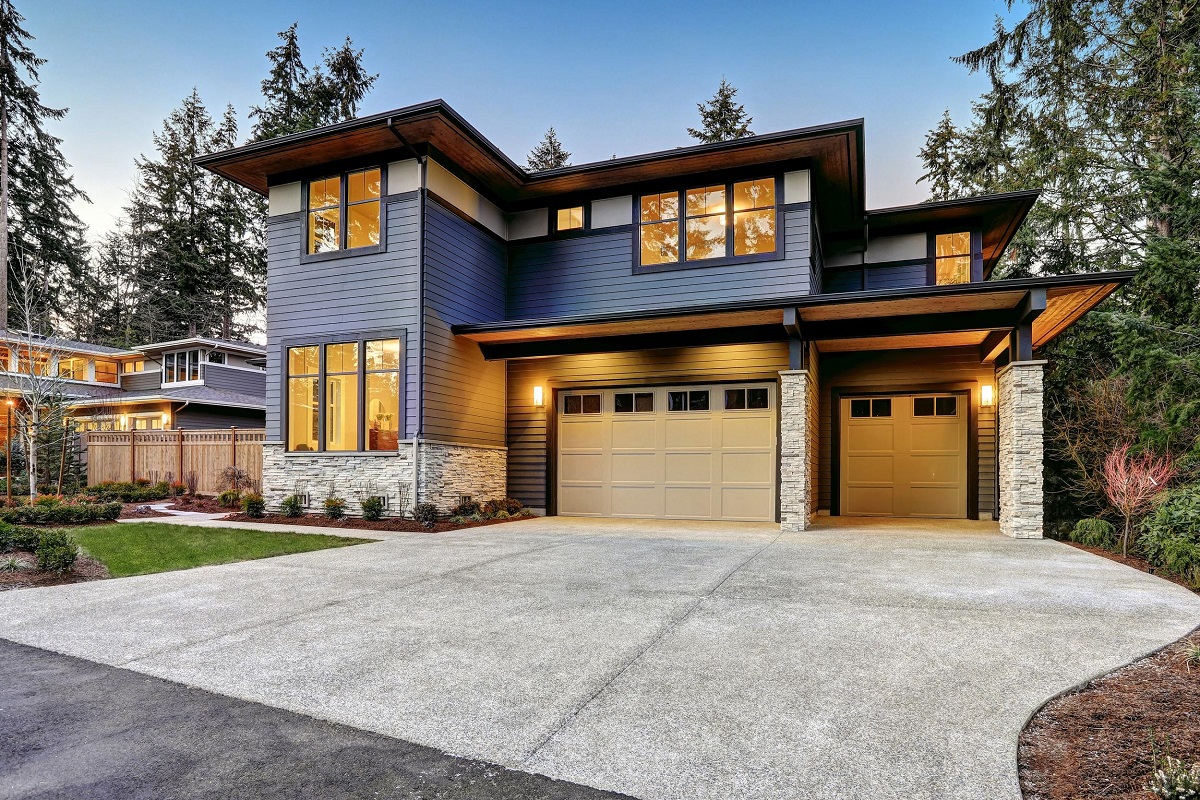 Investing in the exterior of your home can have many benefits. It can improve aesthetics and provide space to relax or enjoy recreational activities. There may also be opportunities to increase curb appeal and property value. If you're wondering how to update the exterior of your home, here are a few design ideas to consider.
1.   A New Garage Door
The garage door is a prominent feature, so an update can have profound results. Paneled, carriage style, and other types of doors can add intricate details. Even if your garage door has some service life left, you can go beyond repainting to replace it and take advantage of modernized features like Wi-Fi control and monitoring.
If debating whether to pay for a new garage door, consider that, according to Remodeling Magazine's 2019 Cost vs. Value Report, nearly 98% of the cost can be recouped when selling your home.1
2.  Add Exterior Lighting
There are many energy-efficient options, so adding more lighting won't have a significant impact on your utility bill. Exterior lighting can highlight your home's architecture, trees, or landscaping elements. It can also provide visibility along a yard path, around a garage, or by the front door. Outside lighting can add ambience, but don't forget it can also deter would-be burglars and thieves; therefore, it's a great safety and security measure for the front of the house.
3.  Update the Roof
Roof replacement is an expense most homeowners want to avoid, but a worn roof may need replacement after 20 years. If there are missing shingles or water damage, chances are other underlying problems are present.
Replacement is pretty high on the list as far as ROI, but, if an inspector doesn't suggest replacement, redoing the shingles can spruce up the look of your home. Modern asphalt shingles come in many different shapes, colors, and patterns. Shingles aren't cheap, but you can recoup a healthy percentage of the cost when selling a home.
4.  Build a Deck
An attached or detached deck adds outdoor living space. A wood deck can add a fair amount to your home's selling price as well. The opportunities it provides for entertaining guests, grilling, relaxing, sunbathing, or spending time alone or with family is invaluable. Much goes into a deck, from wood and other flooring materials to finishes, railings, and stairs; a renovation contractor can help design, plan, and build the perfect deck for your home.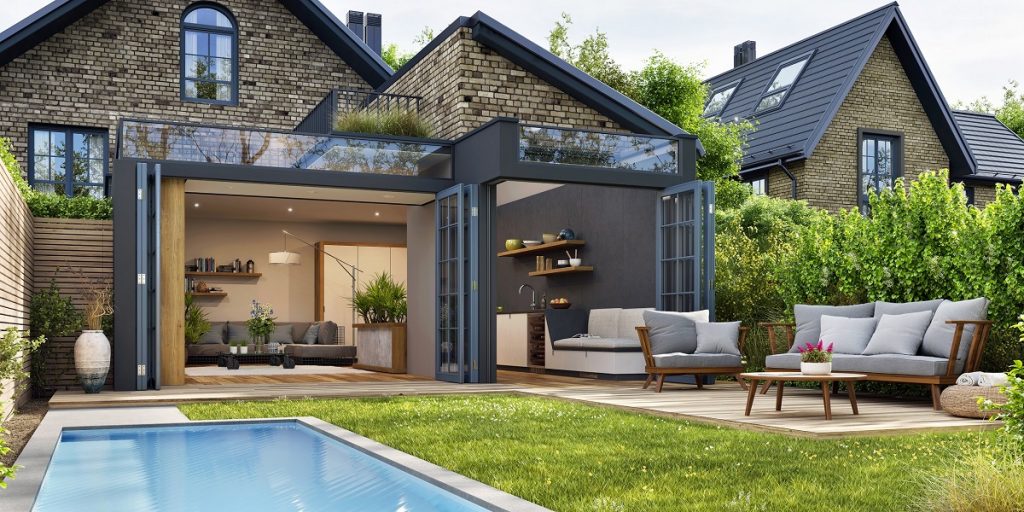 5.  Add Planters to Your Landscaping
Attractive landscaping can include stone walkways, fountains, and planters. A planter is easier to maintain than a garden and can be selected in a color and texture that complements your home's exterior design. You can decorate a planter for every season and have your pick of greenery, flowers, and even vegetables such as decorative kale, lettuce, onions, and peppers.
6.  Create a Patio
A backyard patio creates a flexible outdoor space where you can play ball on an adjacent lawn or install an outdoor kitchen or fire pit. Various landscape elements can be added, or you can cover your patio so it's useful even on rainy days. Patios are ideal for recreation, relaxing, and entertaining.
7.  Refresh Your Landscape
A full landscape overhaul provides numerous opportunities. You can add a walkway, stone or concrete pavers, flower beds, stone planters, colorful flowers, or stylish borders. It's also a chance to remove weeds, replace mulch, and mow the lawn. If you have the budget for it, dark flagstone can update the porch and stairs and increase property value.
Waterproof Your Home Exterior with Capital Deck & Stair
Waterproofing can protect decks, walkways, balconies, and other outdoor elements. Our coatings allow materials to withstand wet weather and exposure to UV light. Whether you have stone, tile, brick, wood, or slate surfaces, the expert contractors at Capital Deck & Stair can ensure they are protected. We even provide a sealant that waterproofs metal, rubber, porcelain, or glass.
If you're wondering how to update the exterior of your home or business, call 424-339-0953 today to learn more about our residential and commercial waterproofing services in Los Angeles.
Source: