Commercial Deck Requirements and Recommendations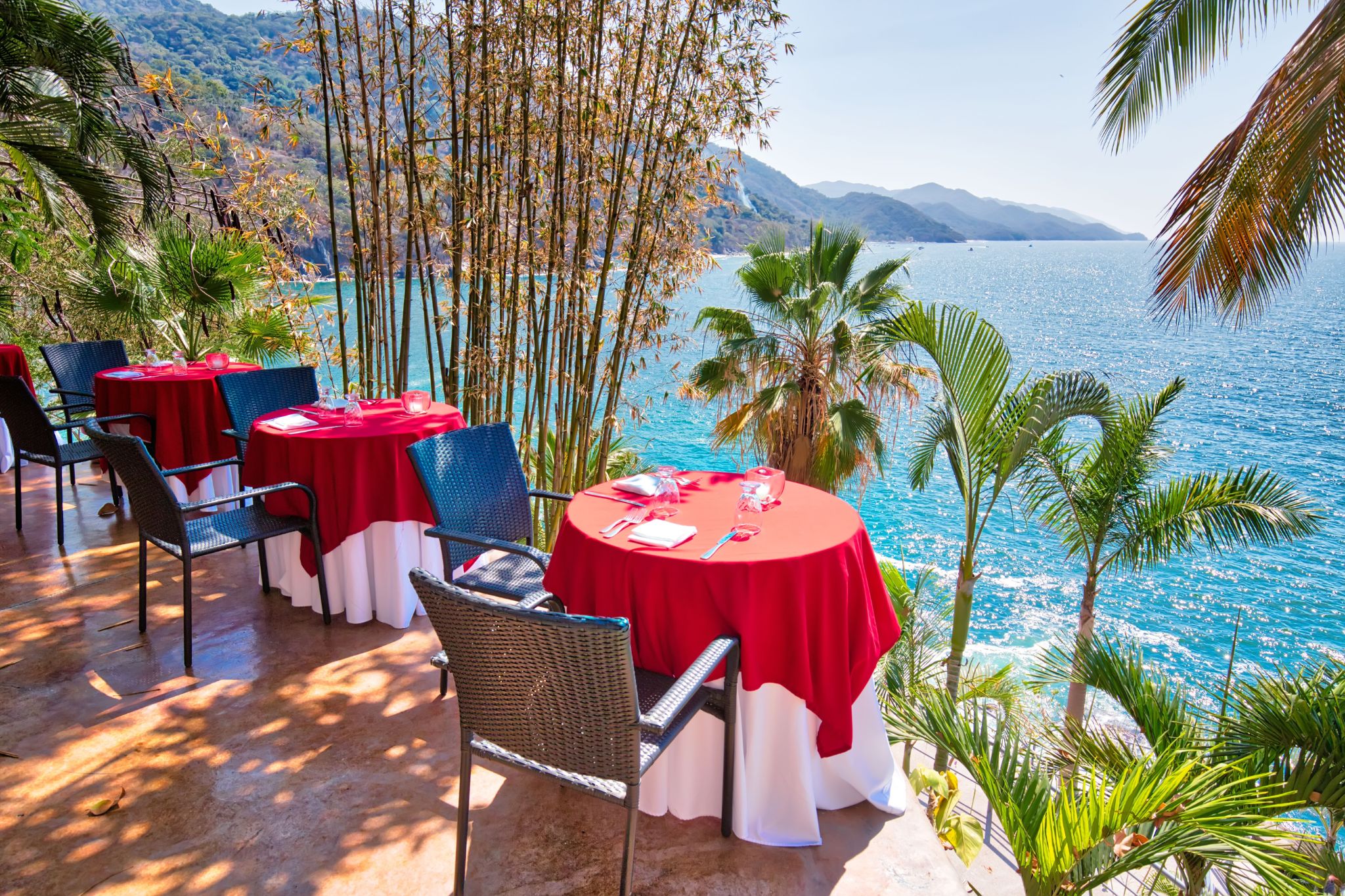 Whether it's an outdoor dining area or a simple entryway, adding a deck to your commercial property is a great way to add value and grow your business.
Unlike residential decks, however, commercial decks are subject to additional building requirements and regulations to help ensure people's safety. As a result, designing and building a commercial deck is somewhat more involved than many might think, given the addition of minimal requirements for construction types, means of egress, and even lighting.
Thankfully, commercial deck requirements are fairly easy to navigate with help from the International Building Code. Read on to learn more about what's involved and how you can build the perfect commercial deck that fulfills both code requirements and customer demands.
Commercial vs. Residential Decks
Though commercial and residential decks often look different, their biggest differences are the codes and regulations that determine their construction. Here, where the International Residential Code (IRC) regulates how residential decks and buildings are built, the International Building Code (IBC) regulates their commercial counterparts.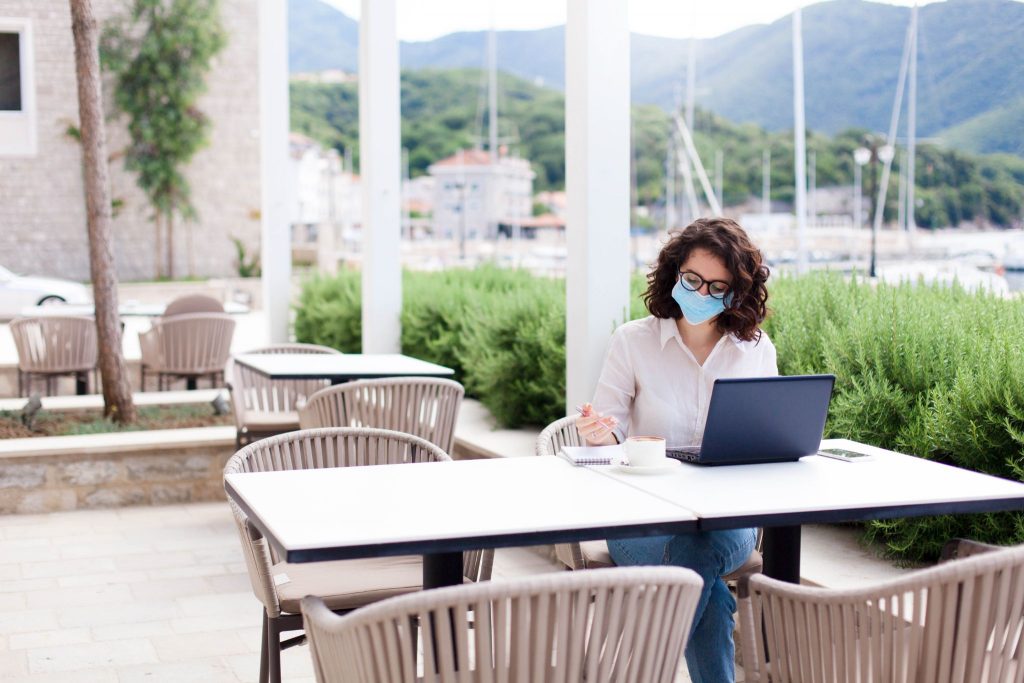 While both the IRC and IBC share similar basic requirements for structural integrity and other engineering factors, the IBC adds additional measures to accommodate the extra capacity and foot traffic expected from commercial decks. Most of these measures are in place to make buildings and decks easier to exit in the event of an emergency.
Beyond the IBC and other baseline regulations, there are several other commercial deck requirements to consider when designing a commercial deck. In addition to layout, size, and aesthetic design, you may also want to consider waterproofing or other surface treatments, depending on your deck's intended purpose. A hotel pool deck, for example, would probably require a waterproof coating for safety and water damage protection.
Commercial Deck Requirements
As mentioned in the previous section, most commercial deck requirements are regulated by the International Building Code (IBC). While the IBC's complete requirements are beyond the scope of this guide, the commercial deck requirements covered here should serve as a solid baseline. Even so, you'll likely want to employ a design professional well-versed in the IBC to help ensure that you meet these requirements.
Type of Construction
According to the IBC, the "type" of construction refers to the materials used to build commercial decks and structures. The IBC breaks down construction materials into five types, depending on their combustibility and the fire resistance of their assemblies:
Type I: Fire Resistive
Type II: Non-Combustible
Type III: Ordinary Construction
Type IV: Heavy Timber
Type V: Wood Frame Construction
Though it's possible to use each type of material for commercial deck construction, the deck's use, capacity, and means of egress (exits) will determine what materials can be used. For example, in Type I and Type II buildings built from fire-resistive and non-combustible materials, decks that don't serve as a required exit can still be built from fire-treated wood with untreated wood hand railings.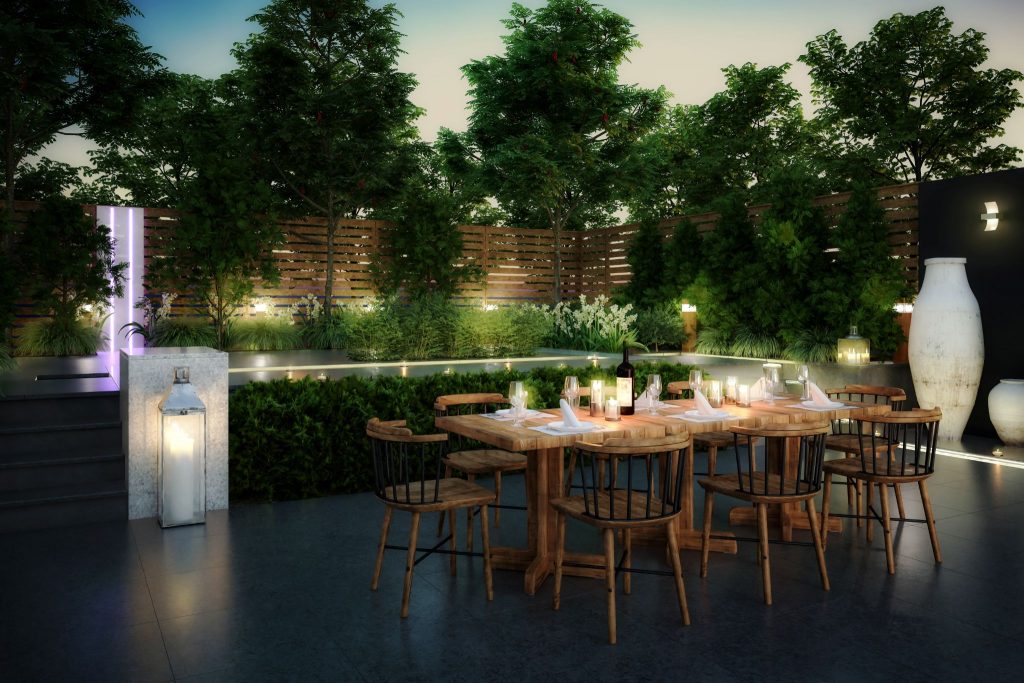 The details don't stop there, however: Even for Type III, Type IV, and Type V decks built from combustible materials such as wood, their final assembly may still need to be fire-resistive in some way. In summary, you can build a commercial deck for nearly any material as long as it satisfies IBC requirements—all the more reason to check with a registered design professional before building.
Occupancy Type and Capacity
The occupancy type and capacity of your deck is another key factor in determining a commercial deck's materials and design. While the IBC defines several occupancy types, those most related to commercial deck requirements include:
Business (B)
Assembly (A)
Mercantile (M)
Residential (R)
Many commercial decks fall under occupancy type A, which includes everything from restaurants to swimming pools and stadiums. Once you know your occupancy type and the intended capacity/load of your space, the IBC will define maximum floor area allowances per person, required strength, and other important design considerations.
Occupancy type and load also determine the number of exits required, where a deck might potentially serve as one. For occupancies over 50, for example, the deck must include exit signs for the deck exit and pathway lighting, among other considerations.
Means of Egress
Your deck's "means of egress" refers to its exit(s), such as attached stairs, ramps, or buildings. How exits are designed is a crucial safety consideration, as an emergency situation may require large amounts of people to safely exit the deck via stairs or a ramp in as little time as possible.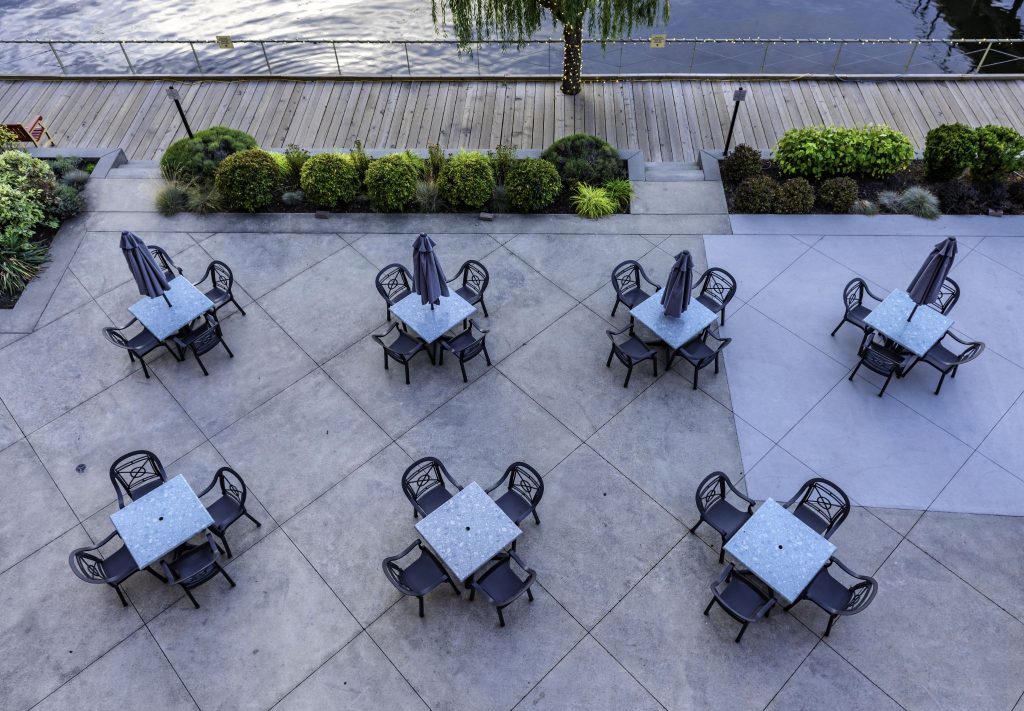 The design and number of exits is ultimately determined by the size and occupancy of your deck; however, all decks must have at least one accessible exit that isn't blocked by fences, gates, and tripping hazards. Exit walkways must also be slip-resistant, making waterproof coatings or non-slip surfaces crucial for deck construction.
Other Requirements and Considerations
The IBC outlines several other commercial deck requirements, including lighting and elevation changes, which both affect the design of your deck's means of egress. For example, a deck with a high elevation may require a multi-part staircase or ramp, and all exits must be illuminated to a certain degree.
Note that the requirements outlined here fall outside the scope of aesthetic preferences, local HOA requirements, and so on. You may encounter additional commercial deck requirements during the design and construction process; however, you'll probably want to consider a few other safety recommendations as well.
Deck Safety Recommendations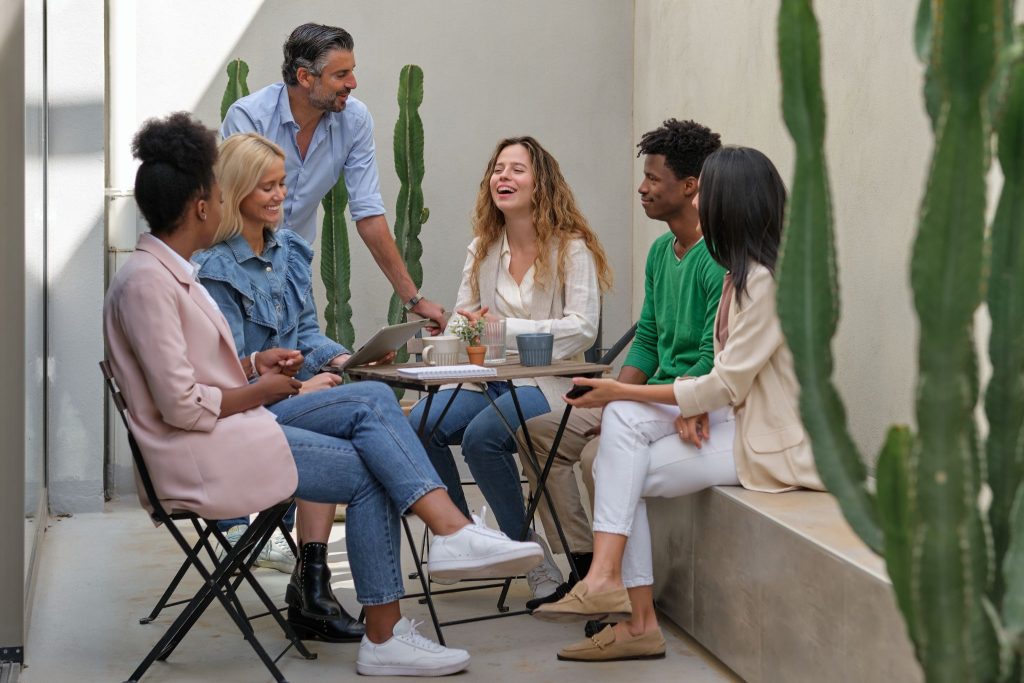 Though the IBC is a great baseline for ensuring safety, there's always more you can do. Safety isn't just important during an emergency; it's also important for ensuring that your customers and employees are able to use the deck on a regular basis without risk of slipping, falling, and so on.
Deck finishing is one important way to guarantee your deck's safety, appearance, and long-term durability. Regardless of the material, water infiltration poses the biggest threat to your deck's safety and structural integrity, making waterproof coatings an essential part of deck construction.
For more information on our waterproof coating services, call the Capital Deck & Stair team at (424) 339-0953.