How to Decorate Your Balcony for the Holidays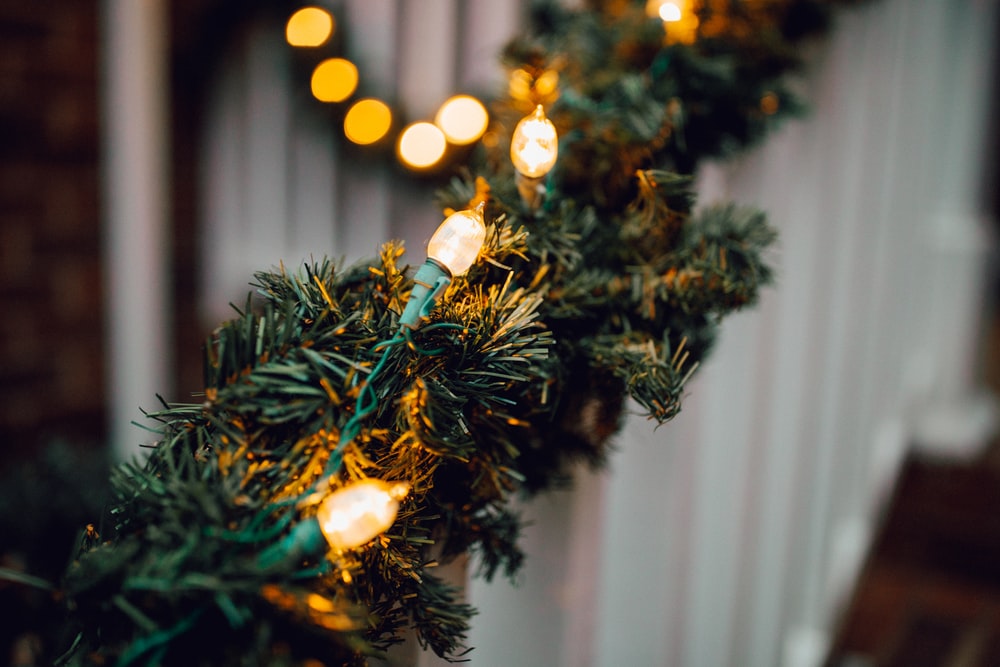 With the holidays fast approaching, you need all the space you can get—especially as many of this year's celebrations will move outside as a result of the COVID-19 pandemic. In any case, whether you're hosting a small number of family members or just want to make your balcony area a little more festive, these holiday decorating ideas can help.
Clean Off and Prepare Your Balcony Area
First things first: Start with a "clean slate" by cleaning off and preparing your balcony! Sweeping, mopping, and organizing are recommended at the start of every new season, especially if your balcony has been busy during the summer months.
You can also use this opportunity to store summer furniture and other seasonal items that might not be useful during the fall and winter months. The extra space will not only maximize the potential of your balcony but will also make it the perfect time to invest in waterproofing and other balcony treatments.
Know How Much Space You Have
With your balcony cleaned and organized, you'll have a better idea of how much space you have available. Balconies vary greatly in size, ranging anywhere from small platforms to patio-sized outdoor areas. As a result, how you'll be able to decorate—and use—your balcony space will largely depend on the size.
If you don't have a large balcony but still want to entertain, however, make use of railings and walls: Using running lights, garlands, and other decorations is a great way to decorate any size of holiday balcony!
Determine Your Holiday Style
Though the decorations at the store might all look the same, that doesn't mean yours have to look like everyone else's! Use your taste and that of your neighborhood as a guide toward developing your unique holiday style and decorations. There's no wrong answer, here; whether extremely subtle or extremely festive, following your instincts and tastes will always deliver a perfect result.
Lights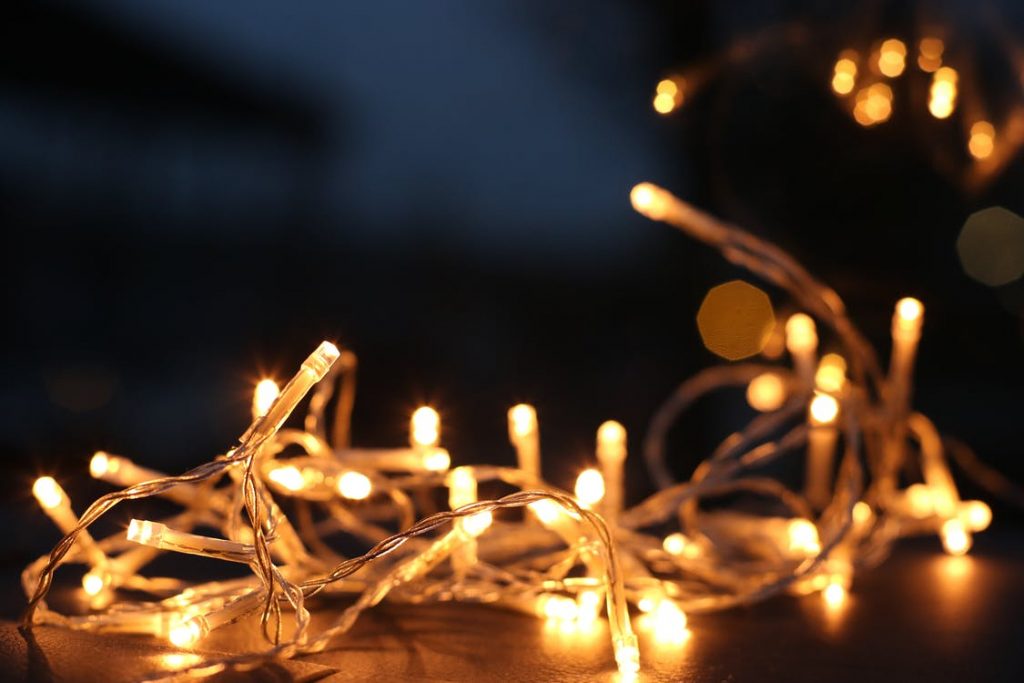 Lights are one of the most effective ways to create a holiday balcony, and there's plenty of options to choose from when it comes to holiday decorating—from Jack-o-Lanterns to long strings of Christmas lights and everything in between, every holiday usually has some sort of festive light fixture to choose from.
Balconies, in particular, benefit from string lights and lanterns, especially if it's possible to hang them overhead. If you're decorating for a winter holiday like Christmas, for example, try wrapping Christmas lights around your railings and posts!
Other Decorations
There's more to holiday decor than hanging lights! Try some of these options to make an unforgettable holiday balcony:
Wreaths
Wreaths are an extremely versatile decoration for almost any holiday. While most people associate wreaths with Christmas, that doesn't mean one has to be Christmas-related—a tasteful arrangement of pine boughs, pinecones, bows, and other winter-related trimmings can be satisfactory holiday decorations. You can also try an arrangement of fall leaves or twigs for an autumnal twist.
Whichever type of wreath you choose, try hanging it from your balcony railing or a balcony-facing door or window.
Trees
Trees are another great way to decorate your holiday balcony—holiday season or otherwise. While a Christmas tree is perhaps the most common holiday-related outdoor tree, other trees can be just as festive for the holidays. If you live in a colder climate, consider an artificial tree for even more options.
Ornaments
Ornaments are not only festive holiday decor options but can also help "break up" otherwise monotonous decorations. For example, while stringing your balcony railing with garlands and lights will certainly deliver beautiful results, imagine how much more beautiful it would be with ornaments regularly spaced along with them!
Garlands
A garland is an easy and effective way to add holiday flair to … well, just about anything: From balcony railings to door and window frames, wrapping your balcony trims with a garland makes for beautiful results. You can also easily apply holiday lights and ornaments to a garland for an even greater effect.
Beyond Decorating: Holiday Balcony Maintenance
While the holidays may be fun, they're also the busiest time in the year; between holiday parties, religious observations, and just the general "hubbub," you may not have as much time to take care of essential maintenance such as balcony waterproofing.
For more information on balcony waterproofing and treatment services, call our team of professionals at (424) 339-0953.