Save Money by Waterproofing Your Concrete Deck This Winter
Save Money by Waterproofing Your Concrete Deck This Winter
Outdoor decks, like every part of your home, need regular maintenance. If you don't maintain your deck, chances are that you will have to replace it at some point due to weather damage.
Concrete and Stone Decks Are Not Indestructible
We're fortunate in Southern California to live in an idyllic climate, with lots of warm sunshine and not so much rain.
That's good for people, but for outdoor concrete decks that can't take a break from the hot sun, it means being exposed to a steady stream of baking hot sunshine for most of the year.
How the Sun Damages Concrete and Stone Decks
The sun's rays heat up the concrete causing it to expand, which results in fine cracks. When rain water gets into these cracks it causes major damage to the surface of the deck.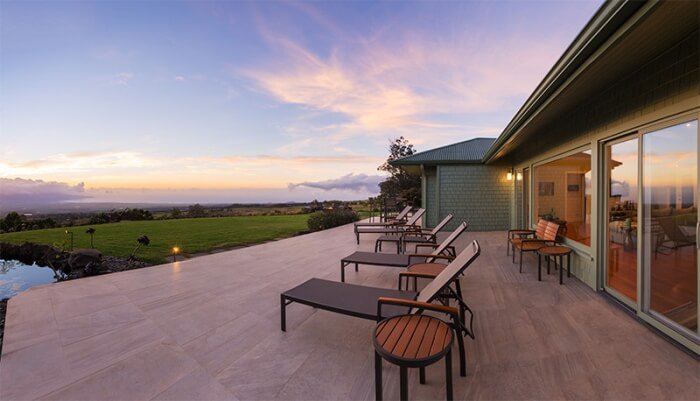 Water that is trapped in the cracks freezes during the cold winter nights. As water turns to ice it expands, and this ice expansion widens the cracks. Over time these fine cracks get wider and wider as more water gets trapped in the cracks.
These cracks also widen when the ground shifts as it often does during earthquakes in Southern California.
How to Prevent Water Damage to Your Outdoor Sundeck
The best way to prevent water damage is to apply a waterproof coating to the surface of your deck.
Our company, Capital Deck & Stair, specializes in waterproofing decks and we've been doing it for over 30 years. That's why we're one of the most trusted waterproofing contractors in Los Angeles and Orange County.
Don't Put Off Waterproofing Your Deck, It Can Result in You Replacing Your Deck
From our experience, homeowners who put off regular maintenance of their outdoor decks can end up paying ten times as much to replace a deck that is too damaged to repair.
Besides the obvious unsightly appearance of having a badly cracked deck, you also run the risk of someone falling on the uneven surface and then suing.
"What's involved in waterproofing my deck and how much is this all going to cost me?"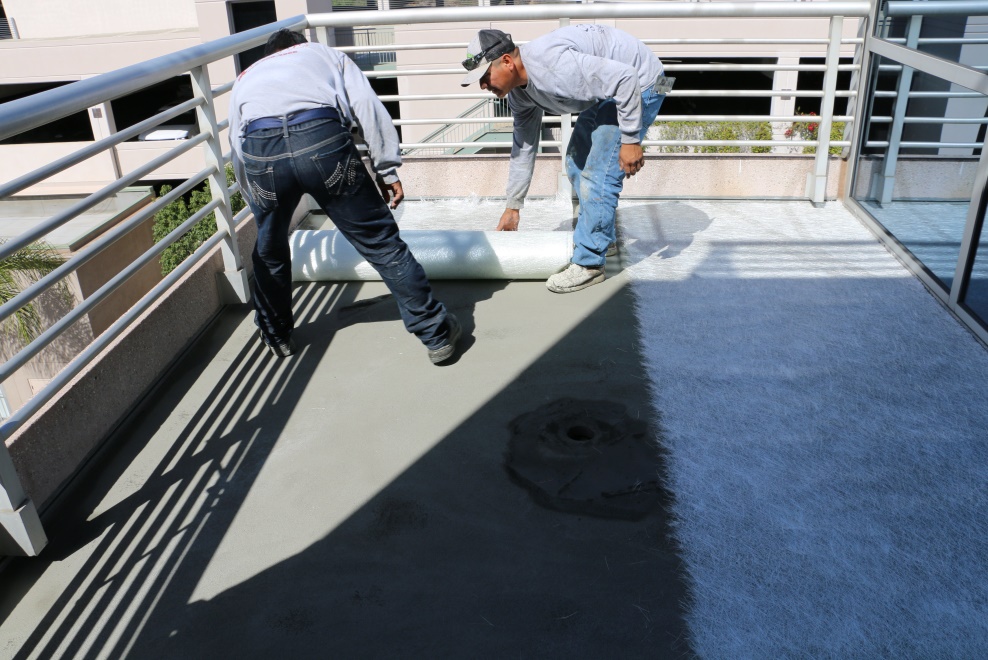 Our fully licensed, bonded, and insured crews apply a waterproof deck coating to the surface of your deck in a three-day process. Your deck will be walkable by the end of each day.
Once we're done, your deck is good to go and it will be both waterproof and fire retardant. Costs will vary depending on the deck size and the surface coating used.
Your deck will also look brand new, so it's a plus for your home's value. Waterproof decks also require less maintenance and stay much cleaner than unprotected surfaces, saving you money.
"How long will deck surface waterproofing protect my outdoor deck for?"
Our surface coatings are guaranteed to waterproof your deck for up to eight years. It's all backed by our service warranty and we stand by our work. That's why we're a leading provider of waterproofing and coating services in Los Angeles and Orange County.
Contact us at (424) 339-0953 for a free estimate.