What Is the Best Season to Waterproof Your Deck?
What Is the Best Season to Waterproof Your Deck?
If you're a regular reader of our blog you've probably recognized the importance of waterproofing your deck. Now you just have to decide when to call in the waterproofing contractors.
Budgetary issues aside, there are pros and cons in terms of when to have your deck waterproofed—in either the summer or the winter months.
Let's First Get Our Bearings Before We Discuss the Weather
Our company, Capital Deck & Stair, is a leading provider of deck waterproofing in Los Angeles and Orange County with over thirty years of experience. Our customers are all based in Los Angeles and Orange County, so the information provided here is relevant to homeowners in Southern California.
Whether to Do It in Summer or Winter Depends on the Weather
The most important factor in terms of having your deck waterproofed is having it done when there is a period of around three to four sunny and dry days. You will need one or two sunny days to ensure that your deck is completely dry before the work begins. Then you'll need another day for the actual waterproofing work to be done, then a further day for the waterproofing coating to dry completely.
Waterproofing Your Deck During the Summer Months
The benefit of having your deck waterproofed in the summer months is that our summers are typically dry. Ideally you would want the work to be done before you start making extensive use of your outdoor deck. Having your deck waterproofed at the very beginning of summer is a good time to do it if you plan on using your deck throughout the summer and you don't want to have any down time.
Waterproofing Your Deck During the Winter Months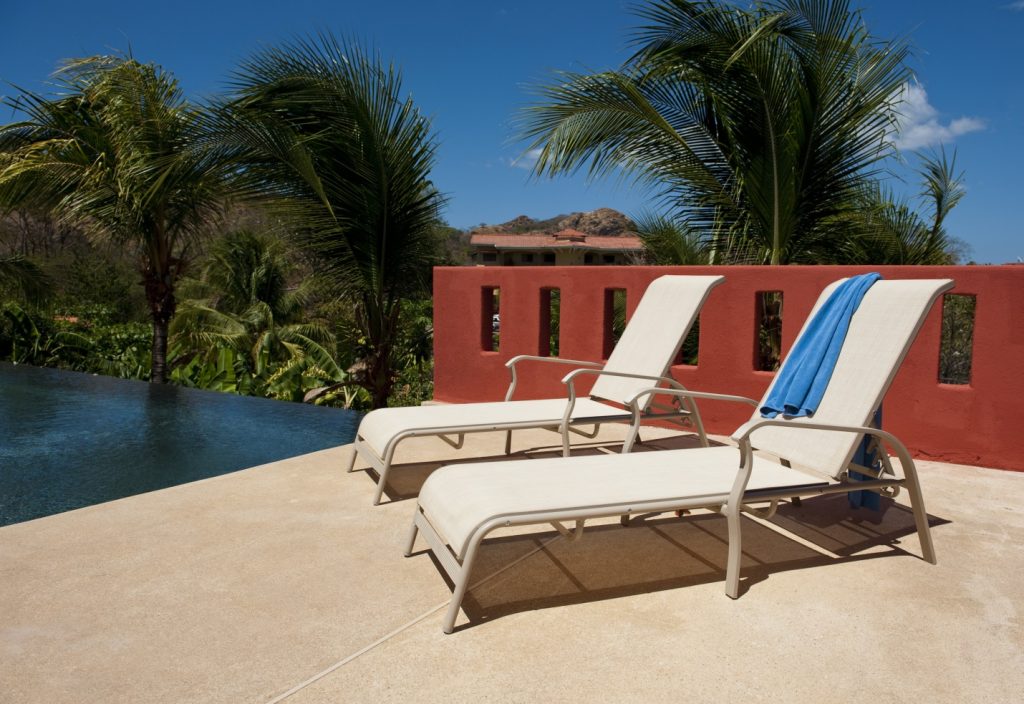 The benefit of waterproofing your deck during the winter months is that it isn't going to impact your deck usage as most people don't use their decks very much during the cold winter months. The drawback to this, however, is that it typically rains a lot during winter, so you'll need to make sure it's done during months with little rain.
"It Never Rains in Southern California"….Except During the Winter Months
According to the weather experts, February on average is the wettest month in Southern California. Rain usually starts around October or November with December seeing rainfall on a more frequent basis. Rain will typically continue falling until early April. Ideally you want to waterproof your deck before the rainy season starts so that your deck is protected from damage before there is a lot of rain.
A Gentle Reminder Why Waterproofing Is Important for Your Deck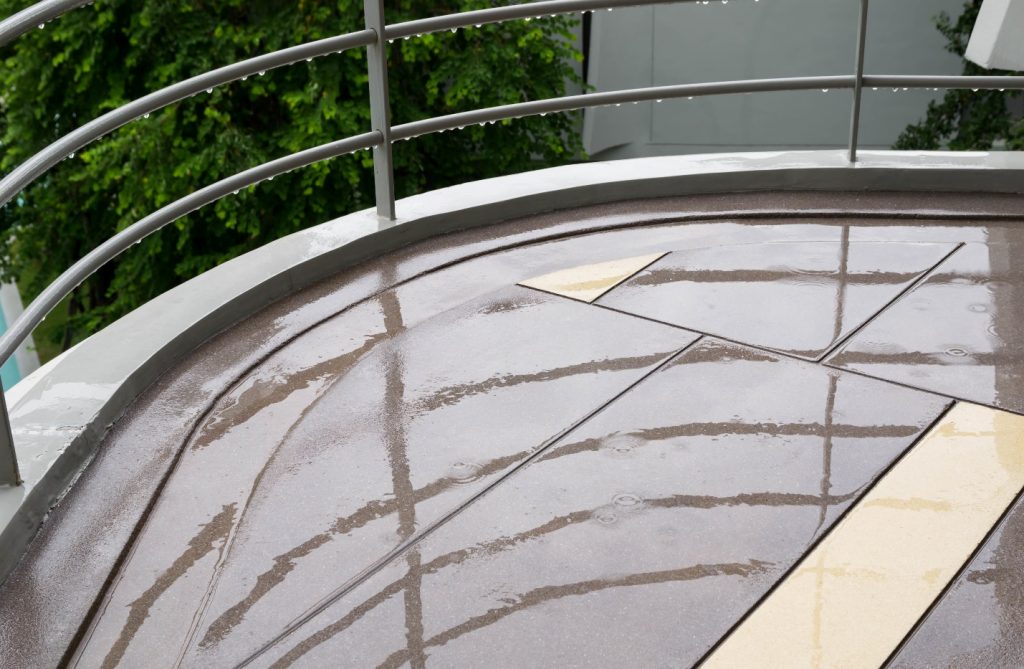 A waterproof deck coating will extend the life of your deck. It will also keep it looking brand new. Waterproofed decks are also easier to keep clean as the surface coating helps prevent dirt from sticking to the deck. Last, but not least, and most important if your concrete deck is on your roof, waterproofing your deck will prevent leaks from occurring and causing significant amounts of damage to the structure below.
Long-Lasting Waterproof Protection for Years to Come
Our waterproof deck coating is guaranteed to last up to 8 years. Protect your beautiful deck from damage and keep it looking brand new. Give us a call at 424-339-0953 before the rain starts, we'd love to give you a free estimate.