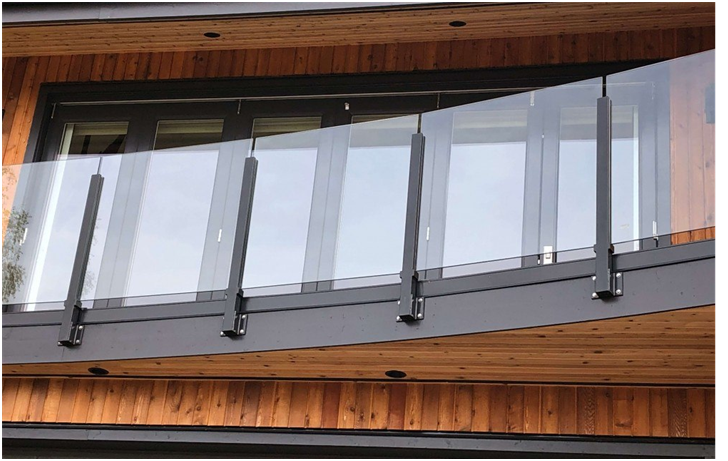 Imagine ending your days with a glass of wine and sunset on the deck of your dreams. Creating your outdoor dream space requires both thought and planning because it can considerably make a difference in the overall look of your house. A durable and low-maintenance deck railing is a good investment to make for your deck upgrade. Aside from providing security and safety, your deck railing also reflects your personal style sense and connection to the place.
Wood-alternative railing materials are widely in demand for their durability and corrosion-resistant properties. Unlike wood railings, you can find a variety of designs and styles to choose from that most resonate with your idea of a perfect railing.
With a plethora of options in the market, choosing a perfect railing that is both durable and classy can seem a bit daunting. You might wonder if you should choose a simple, elegant railing design or one that's more creative and maximal? Is the cable railing infill better or the glass one? The choices seem endless, which is why we have pulled together some of the most minimal, safe, durable, and exquisite railing ideas to give your outdoor living space an awe-inspiring upgrade.
Note: Take a look at this ultimate deck safety checklist to ensure deck safety for your family.
Glass railing that won't intrude on the view
With wood-alternative building materials, you can now choose sturdy railings with narrow profiles. These glass-infilled metal deck railing options will not intrude on your perfect garden or landscape view.
Glass infill panels make your deck space look more spacious and elegant, which is hard to beat by traditional wood designs. You will have an uninterrupted view of skylines and landscapes while keeping your children and pets safe.
Furthermore, glass infill panels give your outdoor space a sleek profile that's easy to clean and resilient while streamlining deck maintenance for you.
Durable, simplistic design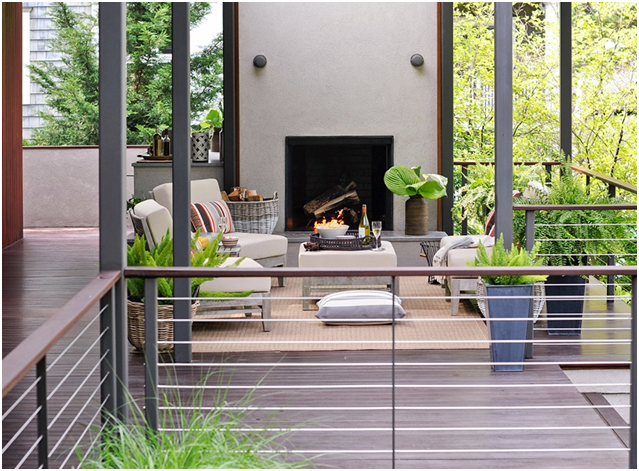 A steel cable deck railing is another great option for giving your outdoor space a minimalist aesthetic while keeping your serene views unobstructed. These are made from marine-grade steel cable and are reinforced with an anti-corrosion coating, offering premium strength and safety for years to come.
Steel cable railings only need tensioning at the installation time, saving the time you will need to devote to maintaining them while also ensuring a safer railing experience. This simple railing design incorporating traditional and contemporary elements is perfect for your next DIY project.
Drink railings
Railings compatible with flat accent top rails also referred to as drink rails, are perfect for outdoor social gatherings or barbeques. They are installed as toppers for sturdy and sleek-looking aluminum railings and can be enhanced with planters placed alongside the deck rail.
Since they are made with aluminum or steel, they are resistant to water damage from drinkware or plant drainage.
Stick with the basics
Decades after decades, black and white railings have remained a staple for outdoor living spaces. With simple accents and sleek designs, you can make your home look cozy yet aesthetic by simply sticking to clean neutrals of black and white.
Aluminum railings are a durable option to achieve that timeless look with minimal maintenance required. You will find a variety of options in black or matte white to swap out your old wood railings for any style that suits your deck the most.
These pre-welded panels are easy to install and help retain structural integrity as much as possible, making them a savvy investment for your deck.
Play with the patterns
No rule says deck railings cannot be horizontal; in fact, aluminum railings in horizontal formation create a more solid edging to the deck. Extending your horizontal metal or wood railings to a higher height is also perfect for maintaining your privacy.
Make it all black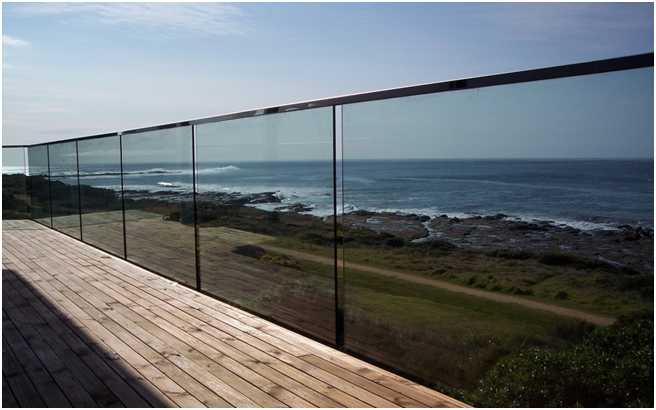 Most people prefer using glass railings for their deck; choosing a tinted black infill mirror with black railings will give your deck an original and aesthetically pleasant look like nothing else. It will not be as transparent as clear glass, but that's the beauty of it. Choosing tinted black glass will also add a touch of privacy to your balcony or patio space.
Make your own deck railing with mixed materials and textures
With so many materials and textures in the market, you can easily customize your railing to your liking or preferred style. Instead of choosing one style, some creative geniuses like to mix railings to create a unique aesthetic space that's one of a kind.
From incorporating glass infill panels to pairing black aluminum railing with earth-toned composite decking, creating your own dynamic deck railings is now easier than ever. You can also add different post toppers to make your space more appealing.
What can you use instead of deck railing?
Not keen on getting a deck railing? It's totally fine; in fact, there are other ways to create a perfect boundary around your deck using your favorite planters. Choose the same plant, like lavender, arranged in a tight row along your deck patio to create a safe boundary around your deck. You can also choose a low-level garden wall, stunning rockery, or even a normal bench seating to add an aesthetic vibe to your deck
What are the cheapest deck railing options?
Wood makes the timeless yet cheapest deck railing option if you are low on budget. However, you can also grab great deals on cable and glass infill options if you look hard enough.
What deck railing is the most popular one?
Surprisingly, most people choose to keep it simple, using wood balusters with a handrail top. However, I recommend playing with colors, patterns, and designs because a little change goes a long way.
Parting thoughts
To upgrade and enhance your outdoor space, you can find plenty of nontraditional aluminium-made deck railing designs in the market. Wood alternatives are perfect for keeping the deck looking sleek for years to come without compromising safety and style.
https://www.idealhome.co.uk/garden/deck-railing-ideas-303917
https://fortressbp.com/blog/514/5-deck-railing-design-ideas-to-inspire-you
https://www.timbertech.com/ideas/deck-railing-ideas/
https://www.timbertech.com/ideas/deck-railing-ideas/
Renovating your home can be so much more than just painting rooms in different colors and swapping out your furniture. Expand your home into the outdoors with a new or renewed deck, protected by professional deck waterproofing.
What Kind of Deck Is Right for You?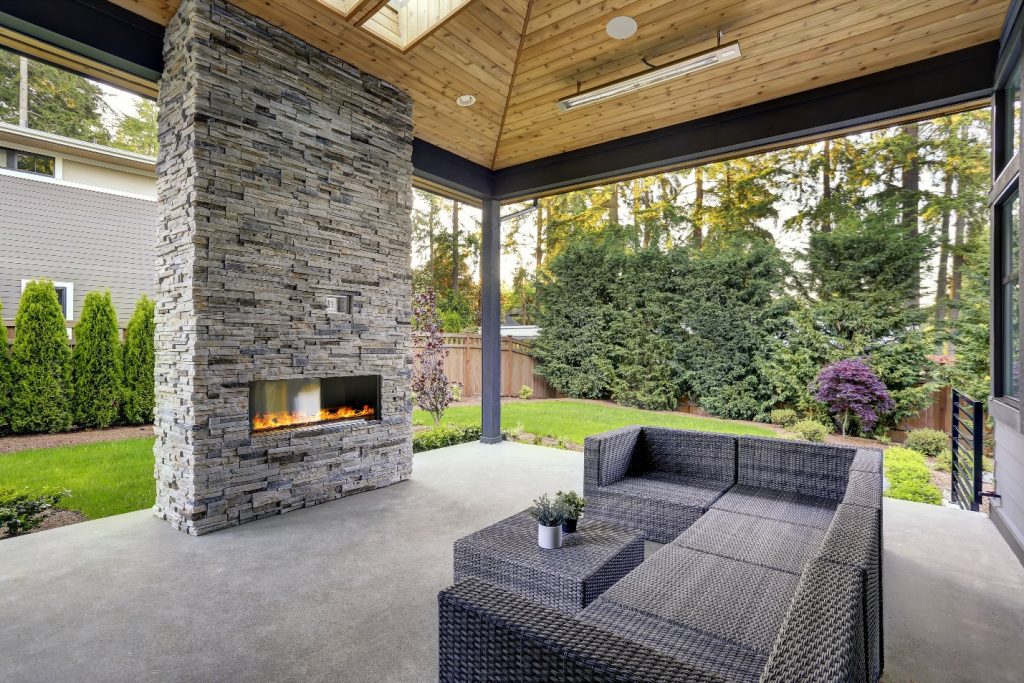 Different types of decks cater to different needs. If you want a dedicated outdoor space for entertaining, lounging, grilling, and other relaxing activities, you might choose a simple, classic leisure deck. If you're looking for something with a bit more motion to it, you might choose a walking deck that wraps around your home like a covered walking path.
If your home has an in-ground pool, you probably already have a simple concrete pool deck. If you've got an above-ground pool, you can still create the appearance and convenience of an in-ground pool by surrounding it with its own deck.
Building a Deck Adds Value to Your Home
Any time you build something on your property, you've got a natural opportunity to increase its overall value. With a sturdy well-kept deck, you can boost your home's curb appeal and make up for its costs in property value—something that especially benefits those hoping to sell their home in the future. In fact, the increase in property value from adding a deck can be as much as 85% of the building cost!
More Space for Entertaining and Relaxing
Even if you have a spacious interior that's perfect for indoor parties and events, adding an outdoor deck creates more usable space and presents new opportunities for food and fun. Set up a fully loaded grilling station, warm up around a fire pit, or create a quiet oasis for reading. Whatever you love, a deck offers more space for it.
Already Have a Deck? Restore It to Its Original Glory!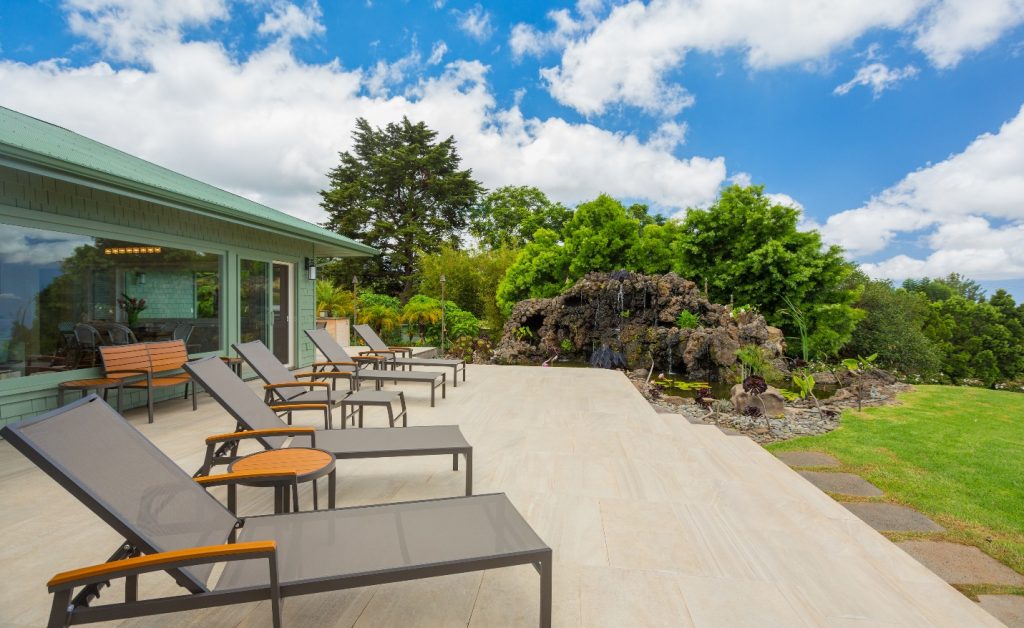 Even if your home already features a deck, you can still increase your property value by improving upon it. If your deck has been damaged or heavily weathered or simply lacks its original aesthetic appeal, you can restore it with basic repairs and refinishing.
With professional deck resurfacing, you can smooth the walking surface and make your deck safer and more beautiful. If your concrete pool deck has been cracked, chipped, or stained, resurfacing can correct the issue. If you've got a damaged, sun-bleached wooden deck, you'll also probably want to have it re-stained.
Most importantly, any new or renovated deck should be properly sealed and waterproofed to protect your work against the harsh elements and keep your property's value up as long as possible.
For Professional Deck Waterproofing in Los Angeles, Choose Capital Deck and Stair
As trusted deck waterproofing contractors, we've helped many southern California homeowners protect their decks from the potentially damaging effects of things like rain, ice, chlorinated pool water, and sun exposure. With professionally applied coatings, you can extend the lifespan of your deck and keep it looking beautiful for years to come.
Call us at (424) 339-0953 to learn more about how we can help you protect your new or refinished deck.
Source:
https://home.howstuffworks.com/home-improvement/repair/increase-home-value.htm