How Can I Tell When My Pool Deck Needs Waterproofing or Resurfacing?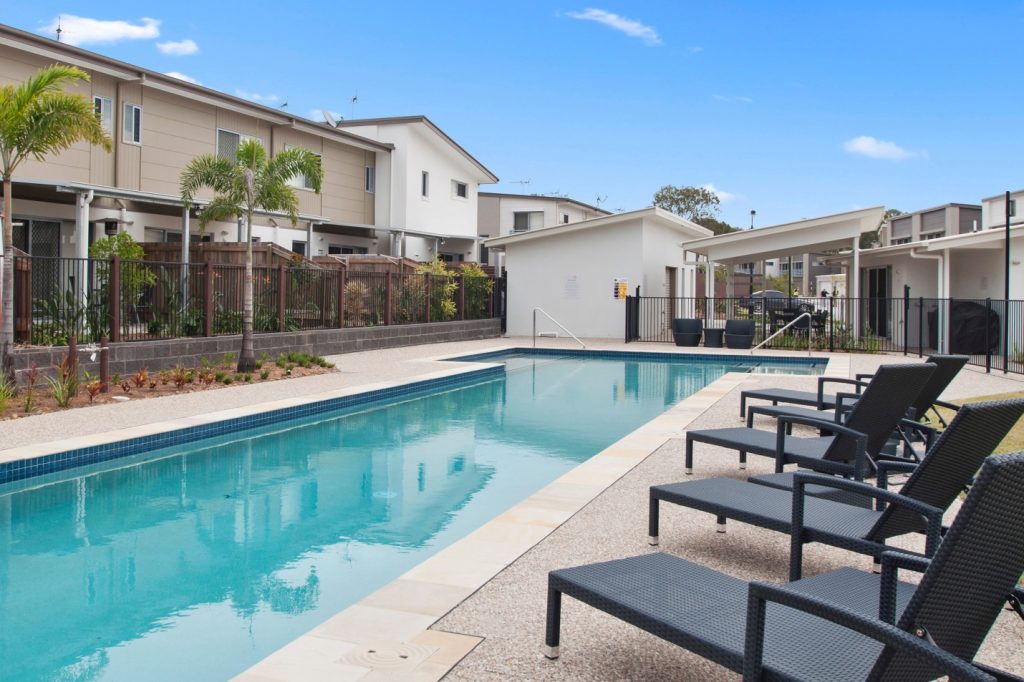 Over time, the deck around your pool really takes a beating. With regular exposure to chlorinated pool water, direct sunlight, and inevitable spills, the surface can become cracked, chipped, stained, and worn in ways that could pose risks of harm. Here are a few red flags that will tell you when you need to have your deck resurfaced and sealed.
Discoloration and Staining
Even though hard surfaces like concrete are easy to clean, they're not impervious to staining and discoloration over time. Concrete is still a porous material, which means that repeated, long-term exposure to food spills, rust, and other pigmented substances can cause lasting stains. Water spots can also create discoloration on your pool deck if there is significant leakage occurring beneath the concrete.
The ease of correcting discoloration depends on the severity but, in most cases, the stains can be easily erased with a professional pool deck resurfacing. Once they're gone, proper sealing can help protect the renewed surface from future stains.
Cracks and Dents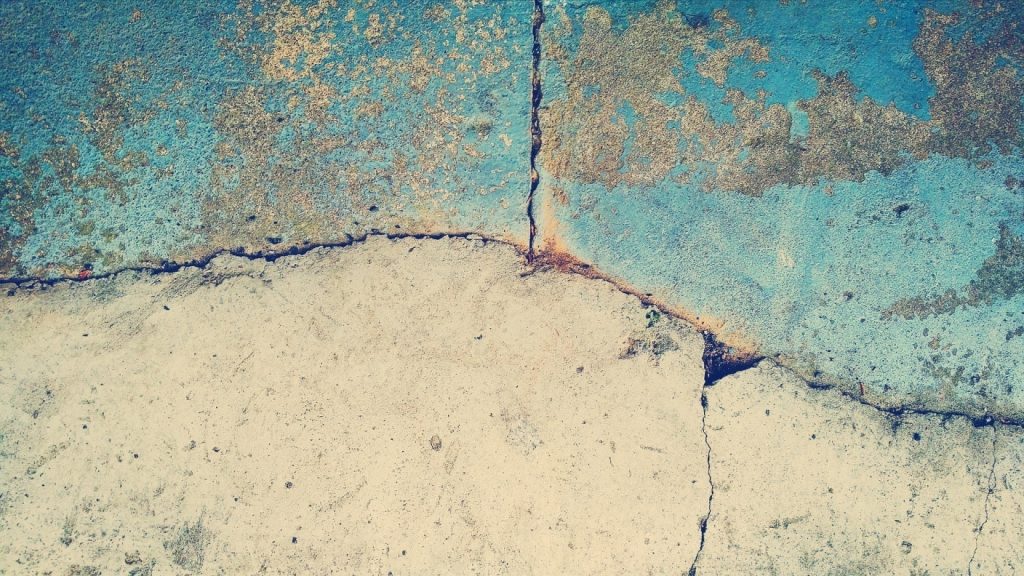 Shifting soil and impacts from heavy objects can cause large cracks and dents in your deck. These not only create tripping and injury hazards, they also serve as weak points from which more damage can spread.
If your pool deck is suffering from surface cracks, resurfacing can restore it by filling the cracks in the top layers of concrete. With any type of cracking, make sure you determine and address the underlying cause of the damage as well. If you don't, you may be facing the same problems sooner than later.
Breakdown of the Deck Surface
Sometimes the damage isn't quite as obvious as major cracks and dents. Seemingly small things like paint chipping and flaking of brittle surface concrete can be telltale signs that your sealing and waterproofing have begun to degrade. Have it resurfaced and re-sealed before it gets worse and becomes deep damage throughout the deck.
Damage to (and Leakage of) the Pool Itself
If your pool's interior is breaking down or has begun to leak and drop in water level, there's a good chance your deck is starting to go as well. In the case of pool leakage, especially, the red flag thrown by the pool is a sign that you need to head off deck damage as soon as possible.
Once you've addressed the underlying problems, have the deck fully resurfaced. Getting both issues taken care of at once is also a great way to make sure your deck and pool are equally well kept.
Get Professional Deck Resurfacing, Waterproofing, and Protective Coating from Capital Deck and Stair
At Capital Deck and Stair, we strive to be one of the best deck waterproofing companies in Los Angeles, CA. If you own a home in Southern California and are in need of pool deck waterproofing, or resurfacing, our experienced contractors and competitive service prices can give you the beautiful deck you want at a price you can afford.
Call us at (424) 339-0953 to learn more about how we can help you restore and protect your concrete pool deck today!