The Ultimate Deck Safety Checklist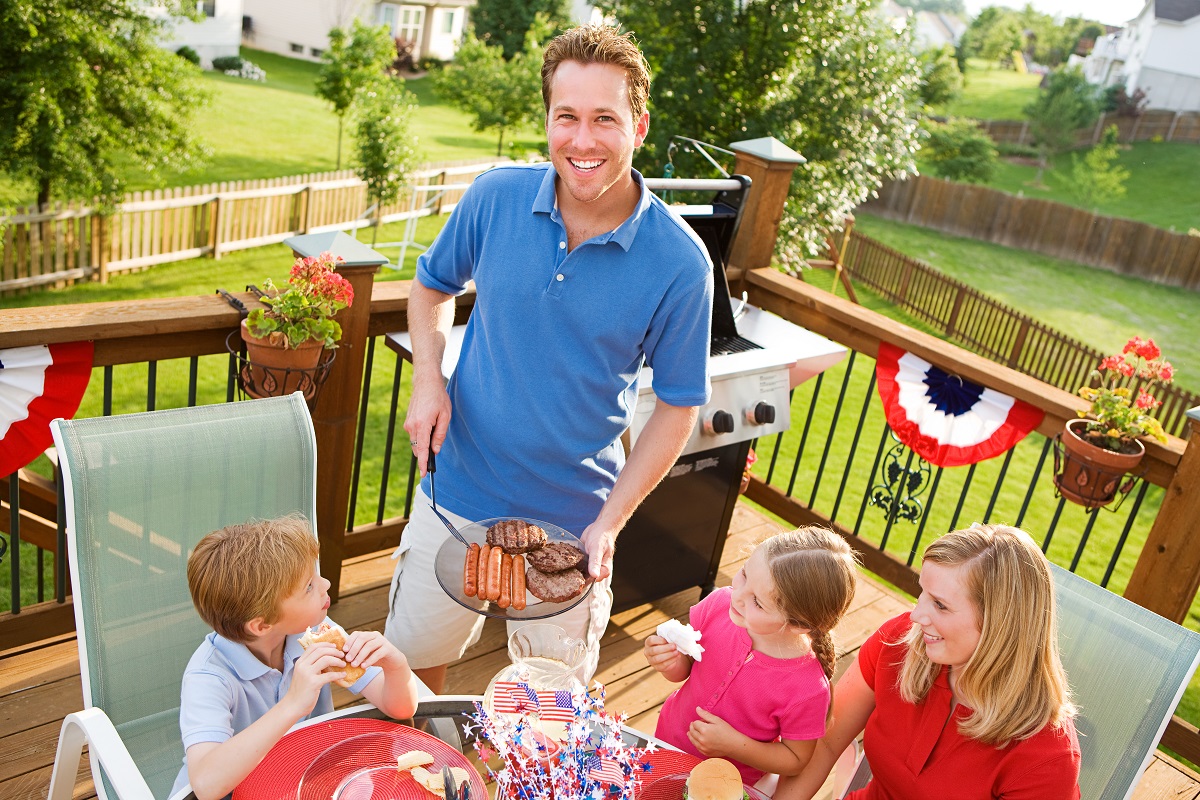 Decks are great places to unwind, relax, read a book, enjoy meals outdoors, cook on the grill, and more. You need to make sure you and your family are safe and secure on your deck. With people spend more time at home and outdoors, now is a great time to complete our ultimate deck safety checklist.
1. Remove everything from the deck.
To do a proper inspection, you need to remove patio furniture, your grill, and other such things from the deck. You'll need to do this anyway, at some point, for full deck maintenance and deck waterproofing.
2. Check for mold and mildew.
Just because you don't see mold and mildew on the top of decking boards, this doesn't mean it isn't hiding. You need to look in between the boards and under the deck, on the backside of the boards. Some decks are closer to the ground than others, so this might be a challenge. Don't forget to check the base of the handrails and railings too.
3. Inspect screws, fasteners, etc.
Verify that all deck screws are tight and any fasteners or other hardware are secure. If you find anything loose, tighten it back up. If they are looking rusty, replace them if possible. If not, sand the rust off before you reseal the deck, and then make sure to apply the paint or sealant over the deck hardware as well.
4. Check for rotting and cracking decking boards, railings, supports, etc.
Wood rot occurs when decks aren't sealed annually. The wood will feel soft if it has been oversaturated with water. When it dries out, it becomes brittle and cracks. Replace any rotting or cracking parts of the deck. If the deck is more than 10 years old, then it is better to just replace the deck with a new one.
5. Inspect the deck supports.
If your deck is elevated off the ground, you need to check the deck supports for mold, mildew, rot, cracks, and so on. If the supports seem wobbly, then you will want to call a professional to have the supports replaced so the deck doesn't come crashing down when you and your family are on it.
6. Inspect the stairs.
Verify the boards on the stairs are secure and safe. Grab handrails and gently move back and forth to confirm they are not loose. If they move more than a quarter of an inch, in either direction, something is wrong that needs to be repaired.
7. Check all electrical wiring, lighting, and the gas line.
Make sure all electrical outlets are working correctly. If you have exposed electrical wiring, verify the insulation is not cracked and that there is no exposed metal wiring. If you had a gas line connected to your grill, confirm there are no gas leaks by rubbing dish soap on the gas pipe and turning the gas on. If the soap starts to bubble, it means there is a leak.
8. Detail clean the deck.
Wash down the entire deck, including the decking boards, railings, handrails, steps, etc. You can use a power washer as long as you plan on resealing or repainting the wood once it is dry. At least once a month, make sure to sweep the deck off and rinse it down, using a garden hose to remove dust, dirt, and debris.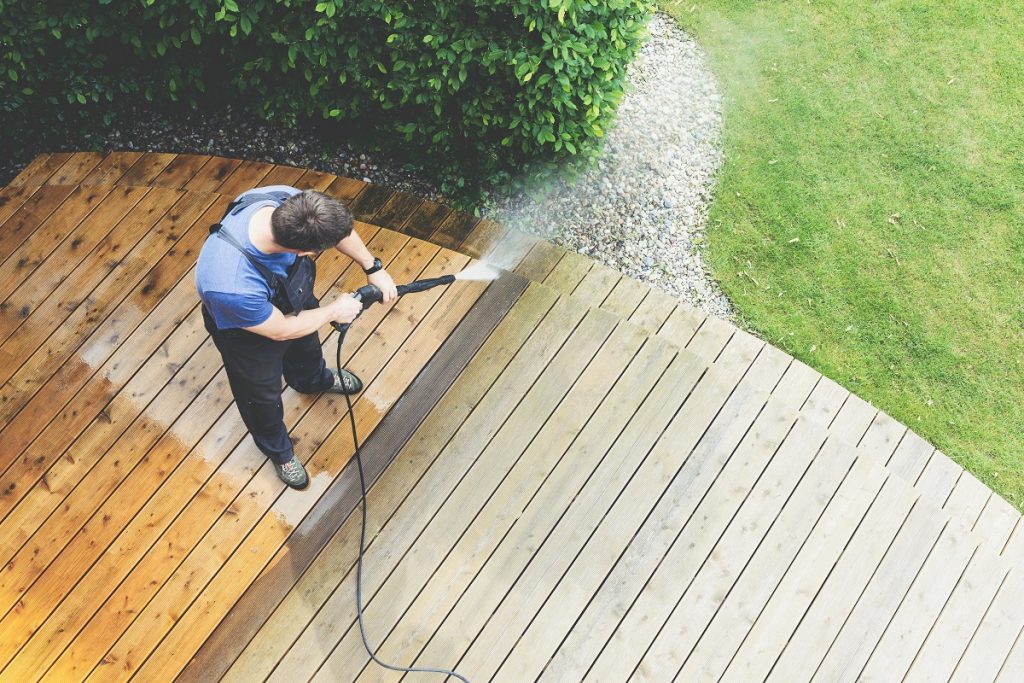 9. Waterproof the deck flooring.
After the deck has been fully inspected, repairs have been made, and it has been detailed cleaned, the last step before putting everything back onto the deck is to waterproof the deck flooring. Waterproofing protects the wood from rot. Certain waterproofing agents are also mold- and mildew-resistant. Some even offer anti-slip protection.
By using our checklist, you will be all set to enjoy your deck all summer long! For deck waterproofing in Los Angeles and Orange County, please feel free to contact Capital Deck & Stair at (424) 339-0953 today!