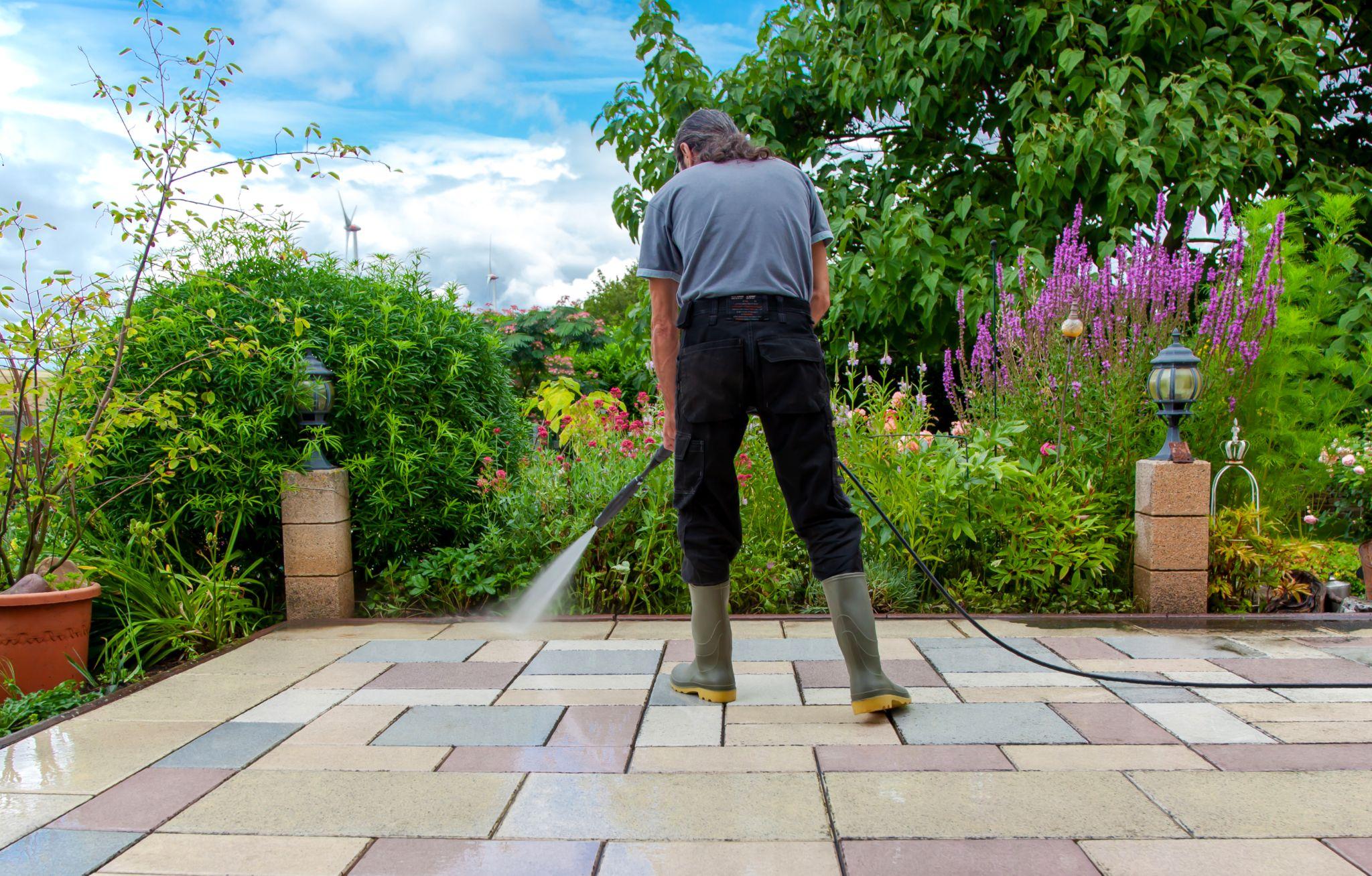 Nobody's deck is perfect—especially those that get a lot of regular use—but how do you know if the odd crack or chip is a sign of deeper damage? Here, we'll review some of the telltale signs of damage that require deck repair and what you can do to prolong the life of your outdoor surfaces.
There's a good chance that your deck gets a lot of wear and tear.
Between regular foot traffic, heavy furniture, and constant exposure to rain and weather, decks and outdoor surfaces take a bigger beating than many might realize. While light damage and worn areas aren't unusual (if anything, they're expected), some signs of damage call for immediate attention and deck repair.
Thankfully, most serious signs of deck damage are relatively easy to spot. Read on to learn what to look for and a few quick maintenance tips that can help you avoid expensive deck repair.
6 Key Signs of Deck Damage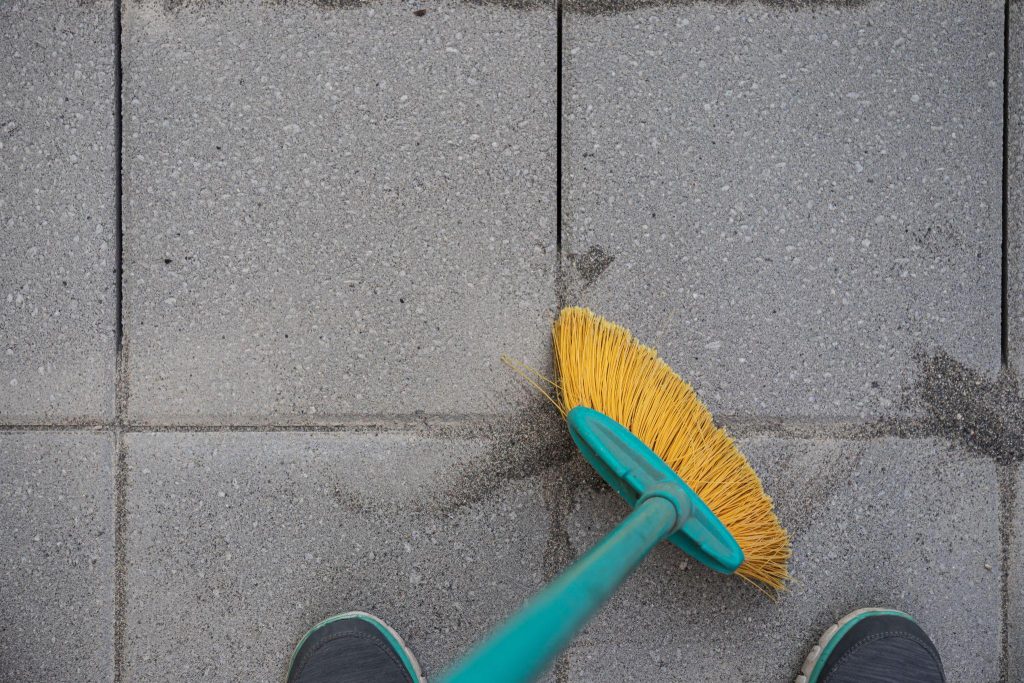 From cracks to curling and uneven surfaces, there's plenty of warning signs to look out for—and you may not have all of them. In any case, you may need deck repairs if you notice any one (or more) of the following signs.
1. Cracking and Crazing on Surfaces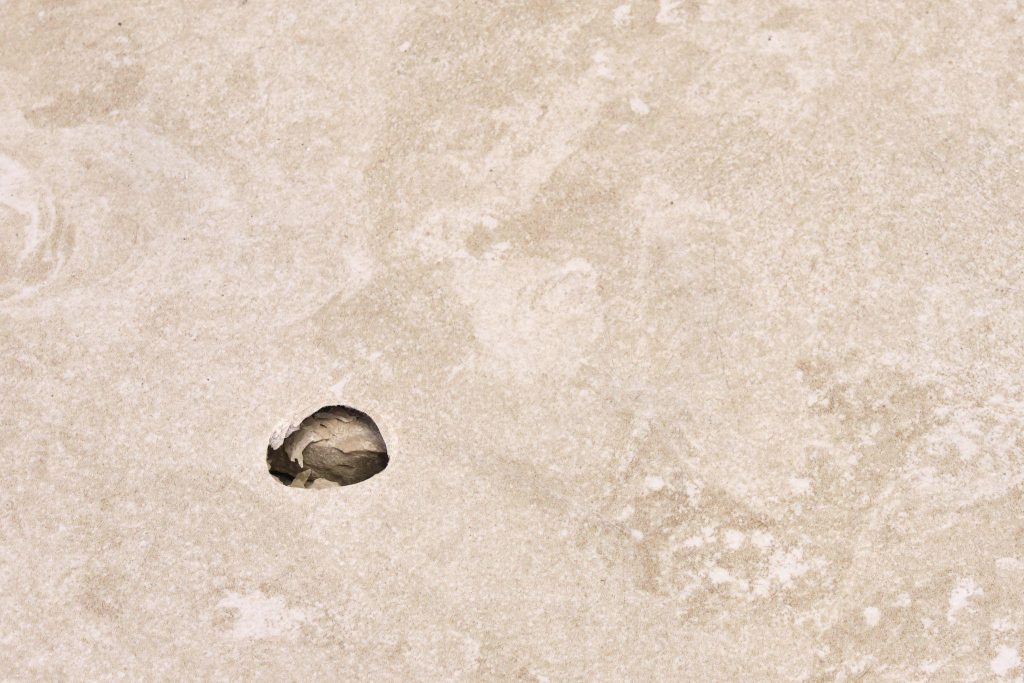 The first and most common sign of a damaged surface is cracking, especially on concrete and masonry surfaces.
Cracks form on surfaces for many reasons. While you can expect some small cracks over time, cracks on a new surface can indicate that materials like concrete dried too rapidly. Here, if water leaves unset concrete too fast, the remaining solids won't have time to fill in the empty space before they crack and leave little cracks and fissures as a result.
Of course, cracks are most common on older deck surfaces and are often the result of long-term wear and tear. Similarly, crazing (fine, surface-deep cracks) in your deck's coating is another sign of damage.
Cracks and crazing often call for immediate attention. While the odd crack or two is no big deal, too many can cause additional water infiltration and—you guessed it—even more damage.
2. Low Spots, Curling, and Uneven Surfaces
Uneven surfaces are another major sign that it's time for repairs. In the worst cases, it can also be a sign of improper installation of materials such as concrete and masonry.
Common examples include low spots or "dips" in the surface, as well as curling around the outer edges. In both new and old decks, these signs usually indicate an unstable foundation, material warping, and improper installation (such as rapid drying in the case of concrete).
As you may imagine, these signs can either show up immediately after installation or may develop over time. In the latter case, it's usually a sign of water infiltration, which can be avoided with a waterproof deck coating.
3. Blistering and Flaking
While less severe than cracks and uneven surfaces, blistering and flaking of surface coatings can be the precursors of more serious damage.
This type of damage is usually caused by regular wear and tear. However, it can sometimes be the result of improper application of paint and coatings, such as not applying the correct primer for a certain material.
In any case, it's important to address these issues before they give way to water infiltration and other types of damage. Thankfully, surface coatings are usually the least expensive deck treatments and can prolong surface life for many years. Even decks in good condition should consider surface treatments such as waterproof coatings.
4. Discoloration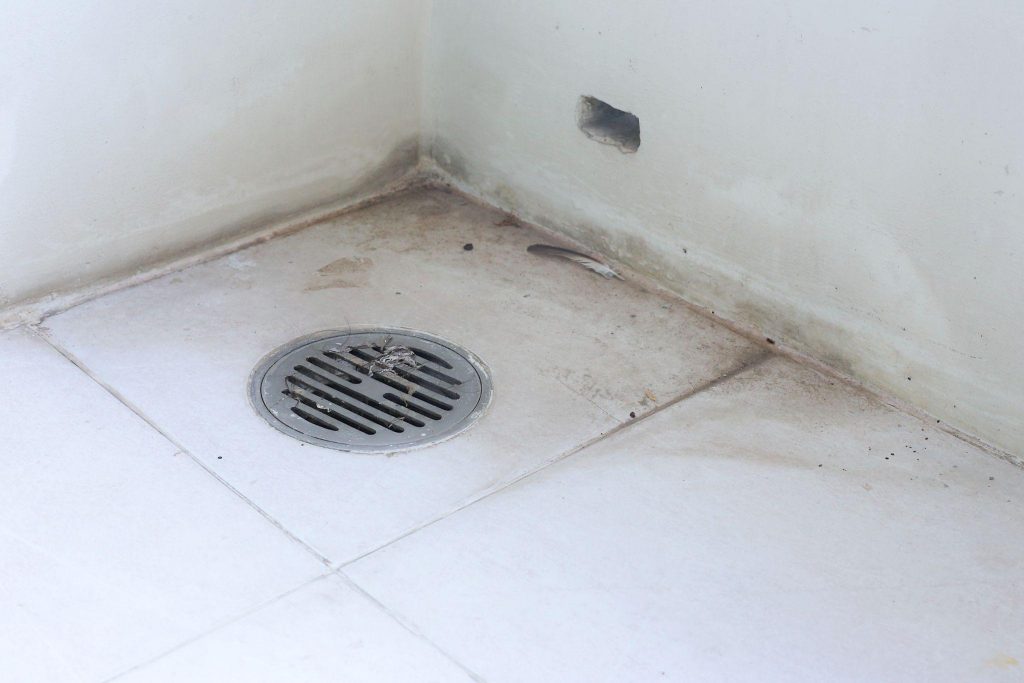 Discoloration isn't just ugly; it may also be the sign of some serious damage lurking underneath.
While discoloration can sometimes result from surface-level stains and spills, it can also result from deep-seated water damage. As a result, keep a close eye on discoloration—especially if it's in an unusual area and wasn't caused by a known spill.
As a general rule, most surface-level stains can usually be cleaned, whereas those caused by discoloration usually can't. This is another great reason why keeping your deck clean is such a crucial part of maintenance.
5. Loose Railings and Posts
As many railings and posts are supported by your deck's surface in some way, damage will usually cause them to come loose. Depending on the material, however, loose fittings may also result from poor installation or maintenance.
Though railings, posts, and other deck fittings are relatively less expensive to replace, any repair may be a wasted investment if any underlying causes or existing problems aren't addressed. As a result, give your deck a thorough inspection to determine whether loose fittings are the result of simple wear and tear or a bigger issue.
6. History of Poor Maintenance
If you know your deck hasn't been maintained very well, there's a good chance it needs repairs—especially if it's already showing the warning signs we've outlined so far.
While nobody wants to pay for expensive repairs, it's a great opportunity to save yourself time and money in the future. Between waterproof coatings and some easy maintenance tips, you can prolong the life of your current or existing deck.
3 Easy Maintenance Tips for Avoiding Deck Repair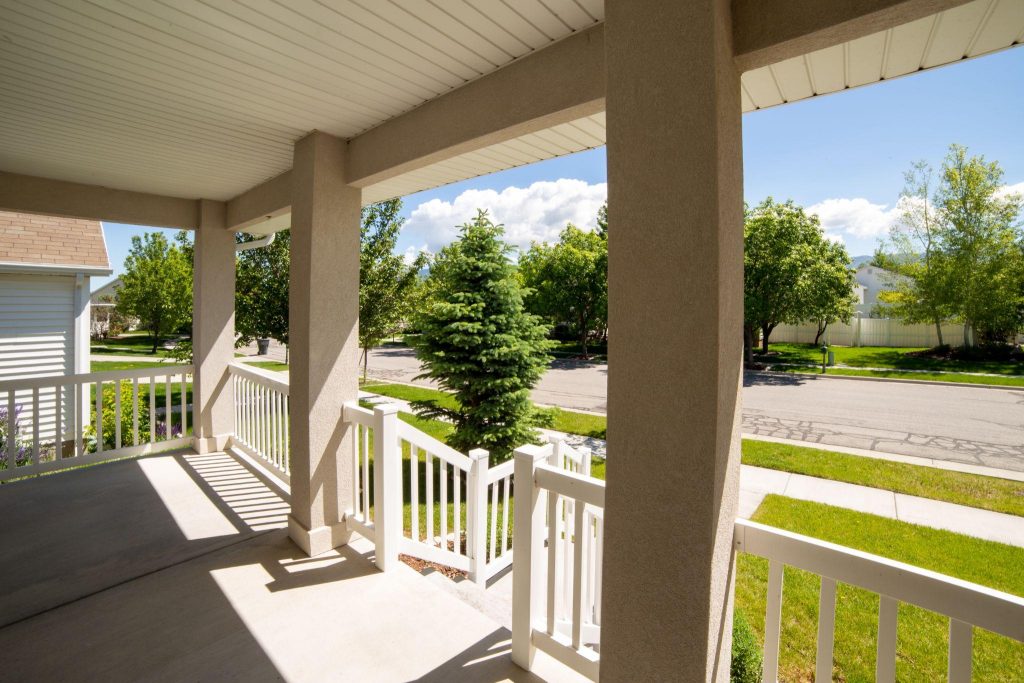 Since deck damage is often a very slow process, regular maintenance is often all it takes to prevent it entirely. Here are a few key tips to stay on top of it:
1. Keep the surface clean and dry.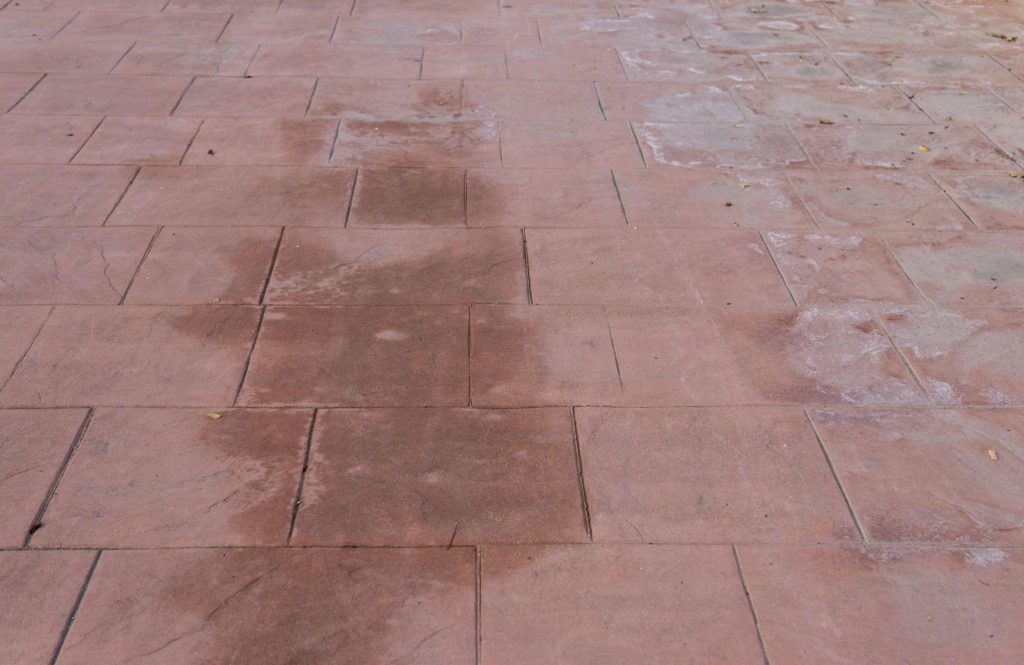 Wet and dirty surfaces can quickly lead to rot, resulting in mold, mildew, rot, and other hazardous effects of water damage.
By keeping your deck surface clean and dry, you'll reduce the risk of water infiltration while also keeping your outdoor spaces neat and tidy. Regular cleaning also gives you the opportunity to inspect your deck for cracks, discoloration, and other early warning signs of expensive damage.
2. Regularly move furniture and plants.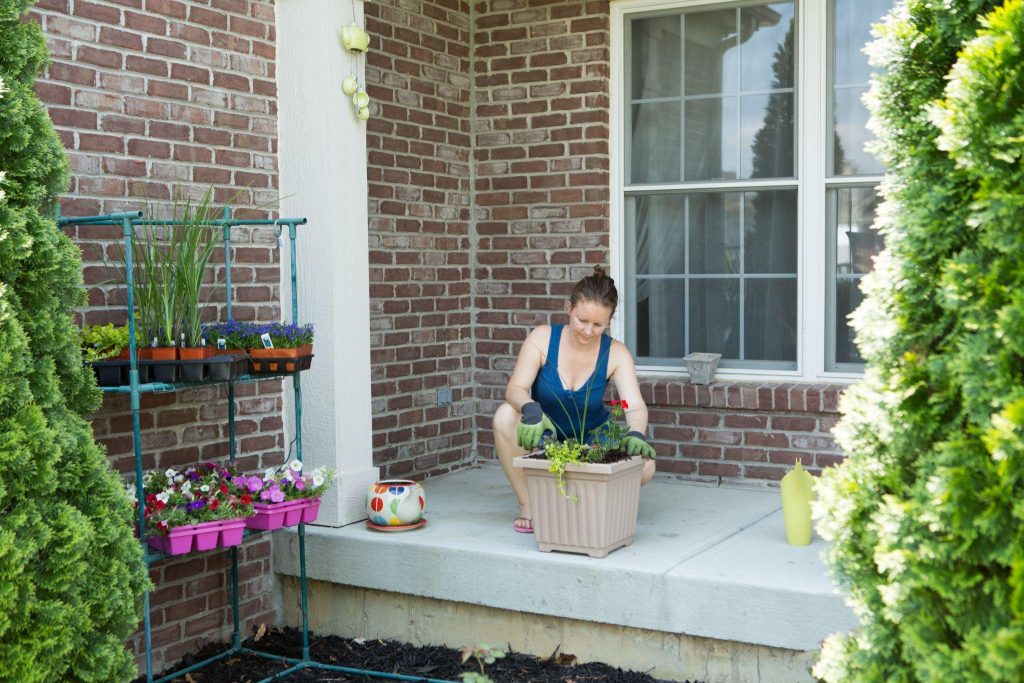 Regularly rearranging furniture, plants, and other outdoor fixtures helps "even out" the wear on your deck. In doing so, you'll prevent any one place from becoming damaged through too much exposure or foot traffic.
Also, like with cleaning your surface, regular rearrangements are a great way to spot damage that would've otherwise gone unnoticed.
3. Apply a waterproof coating.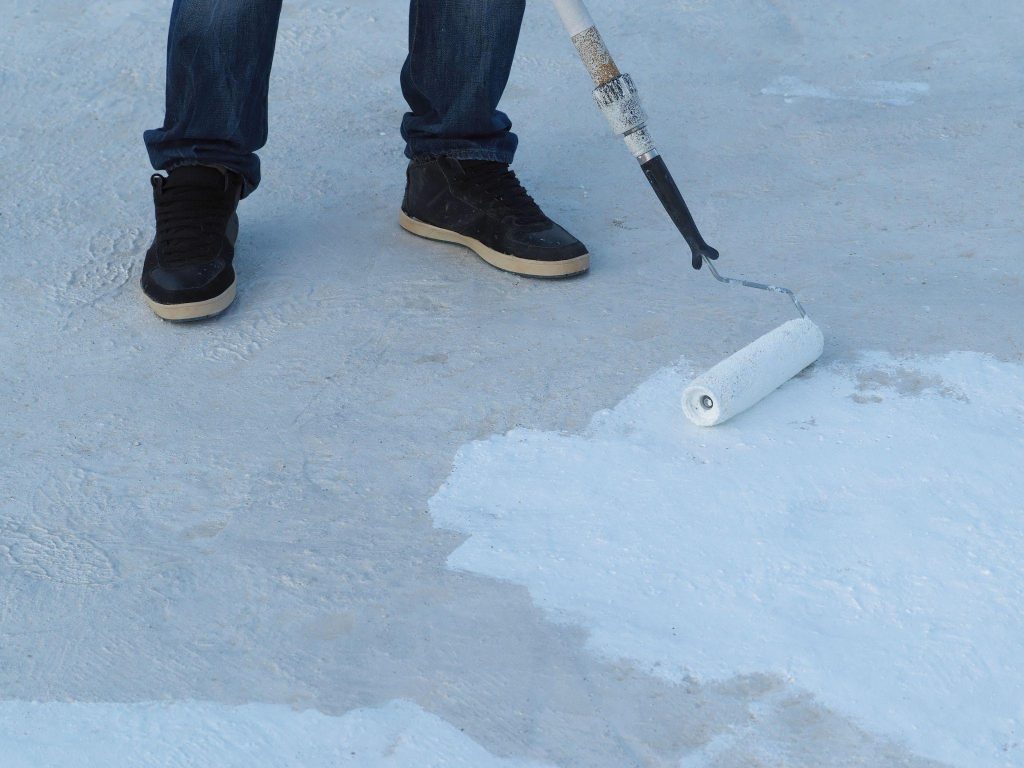 Waterproof coatings don't just protect your deck—they also make maintenance much easier.
Since a waterproof coating completely seals your deck's surface material from the elements, you won't have to worry about many of the signs of damage we've covered here. Instead, you'll just need to keep it clean and reapply the coating once every 5-10 years
While even waterproof decks are susceptible to damage, they're far more durable than decks using conventional coatings and sealants. While it's possible to DIY, the best results can only be guaranteed by an experienced professional.
Protect Your Deck with a Waterproof Coating from Capital Deck & Stair

A waterproof deck coating is the most effective way to avoid expensive deck repair and damage. With complete waterproofing services from Capital Deck & Stair, you can rest assured that your deck will be sealed from the elements for years to come.
For more information on and to schedule an appointment, explore our leisure deck services, or call us at (818) 697-6334.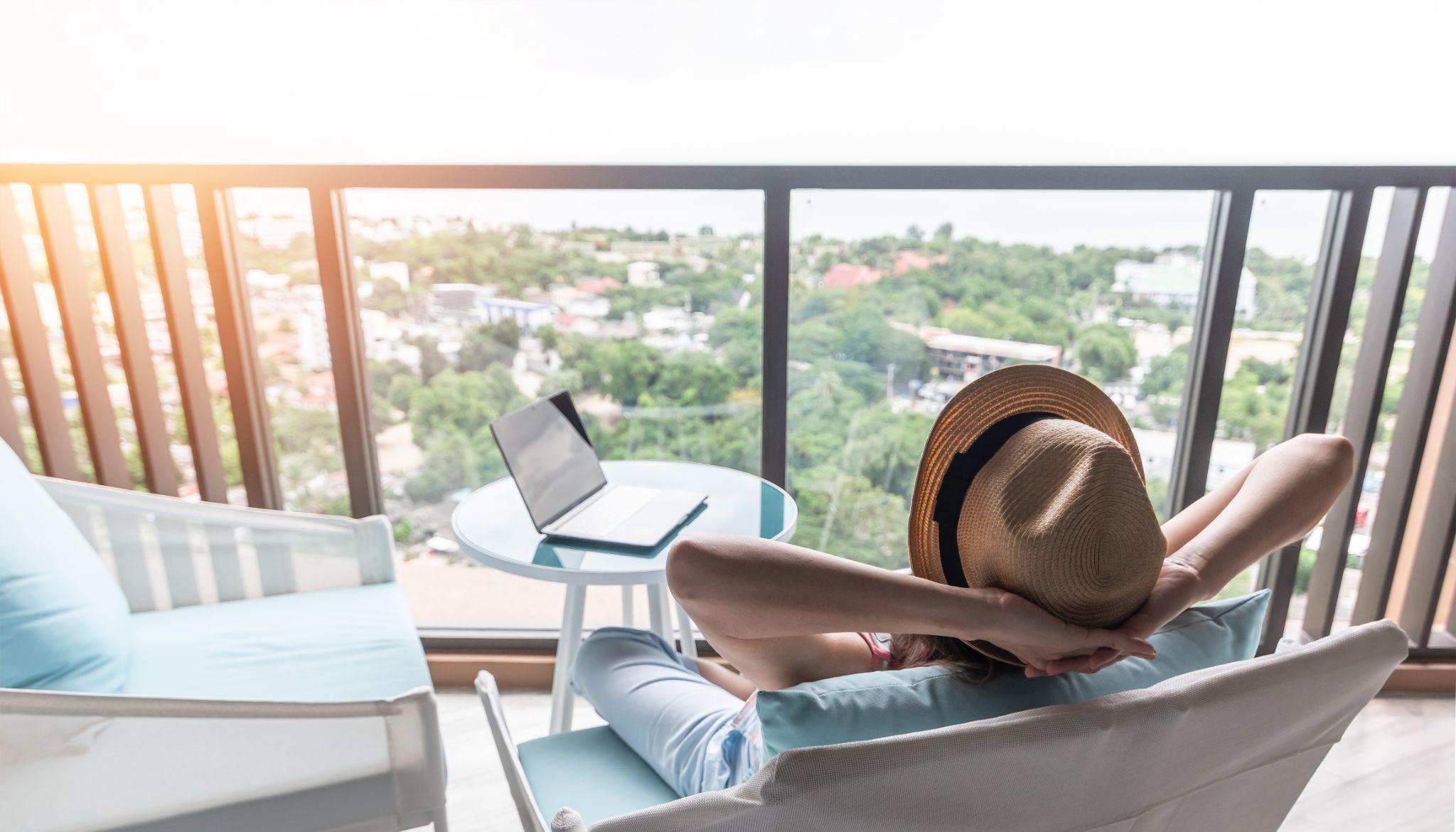 An outdoor leisure deck or balcony isn't truly complete until it's sealed and waterproofed. Without a waterproof deck coating, rain and the elements will quickly tarnish and deteriorate the surface until it needs repairs—or a complete replacement!
While you may be hesitant to invest even more money into your deck or balcony after you've already built or refurbished it, a waterproof coating is crucial for getting the most value for your money. Just how much does deck or balcony waterproofing cost? Read on to find out what determines the price tag and how you can get the best deal.
How Much Does Deck Waterproofing Cost?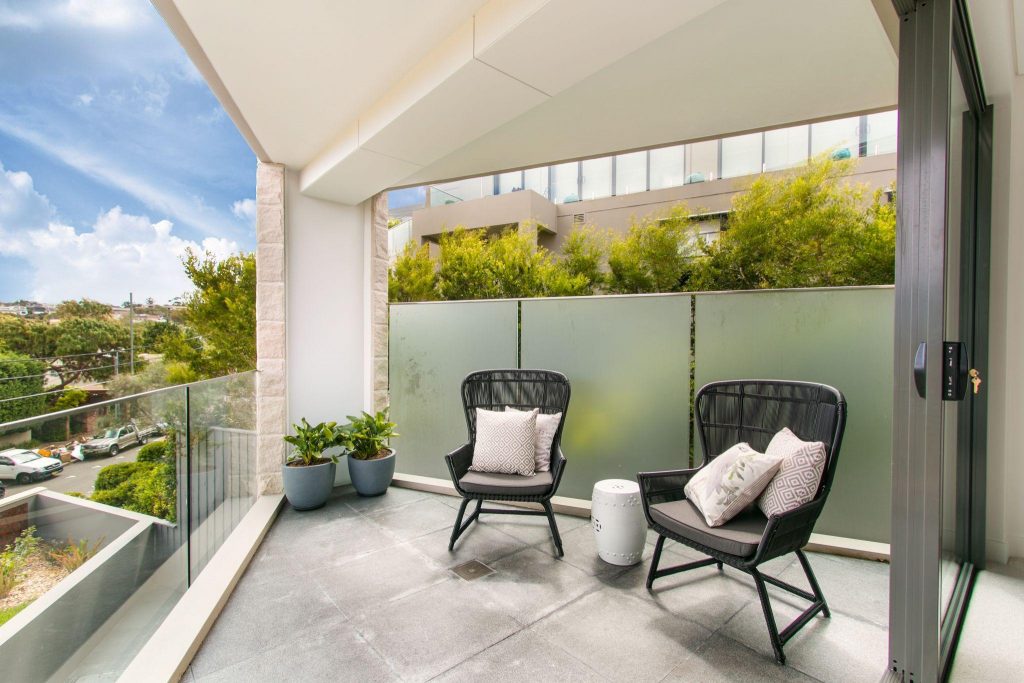 Estimating the cost of waterproofing isn't entirely straightforward. As with basically any large home project, there are more factors and variables involved than meet the eye. While it may be nice to think that cost would just come down to square footage, your deck's material, location, size, and other variables can all affect the price.
Cost Factors of Waterproofing
While every waterproofing project is different, cost is usually determined by a combination of factors such as:
Size: What's the square footage of your deck? As with any finishing project, the larger your deck, the more attention it needs and the more it will cost to get the job completed.
Products: There's plenty to choose from when it comes to waterproof coatings and sealants. That means there's also a lot of prices to choose from. Depending on how you want your deck to look and how long you want it to last, you'll probably need one or more products of certain quality and in certain amounts. Higher-quality products, of course, come at a higher cost.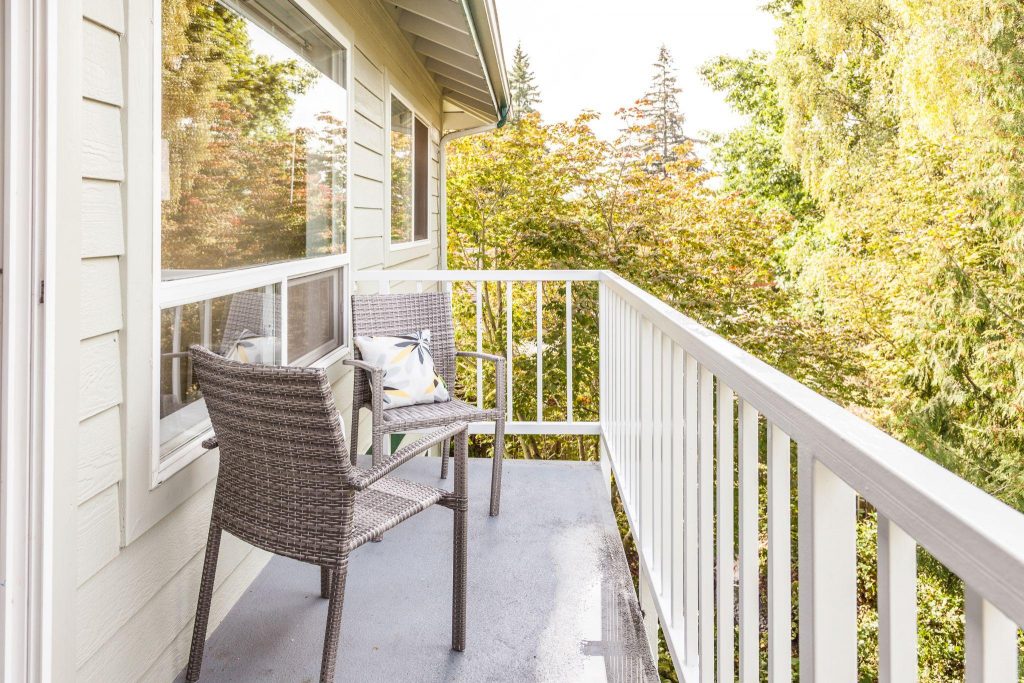 Speed: How soon do you want your deck waterproofing job finished? Sometimes you can pay a little more to have the job expedited or handled by more crew members. Other times, however, you may be fine saving more money by having it done at a slower pace.
Cleaning: Is your deck even ready to be waterproofed? Your deck might need to be cleaned and prepped thoroughly before a waterproof coating or sealant can be applied. While most reputable waterproofing companies will handle this step, it may add to the final cost of the project.
Professionalism: There's more to waterproofing a deck than slathering on a coating of sealant! If you value end-product quality, you'll want to hire industry professionals. While it may be tempting to "hire" your neighbor or friends to waterproof your deck for the cost of a few pizzas, the final result will most likely suffer.
Determining an Estimate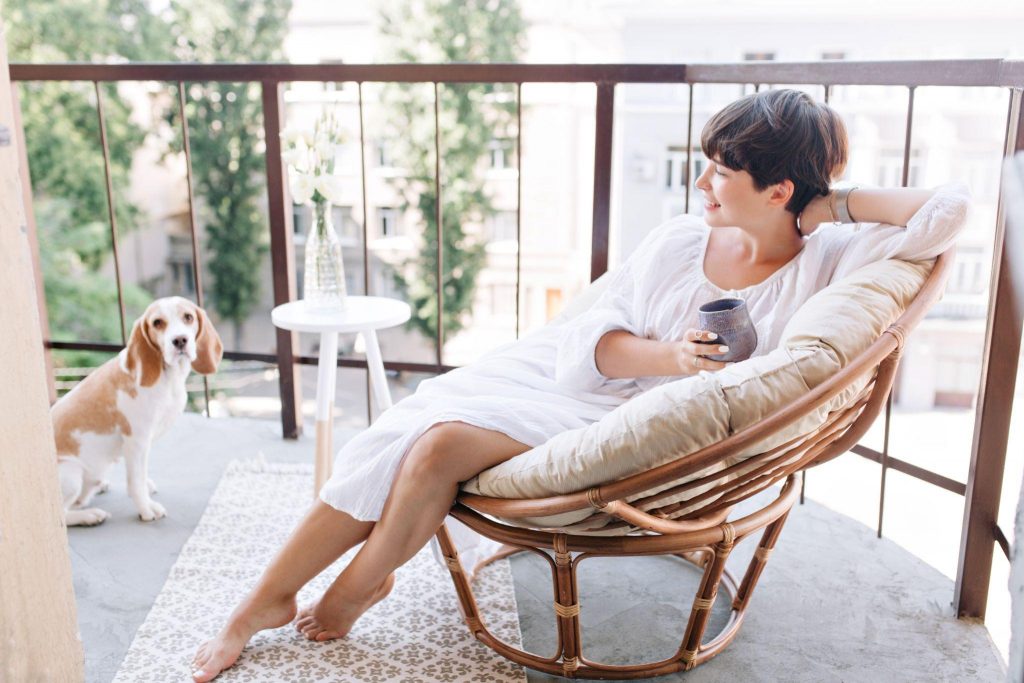 So, how can you combine these factors to determine deck or balcony waterproofing cost? Scope and quality are the key factors in determining cost. As you might imagine, larger projects cost more than small ones, just as high-quality materials and workmanship cost more than low-quality materials and amateur workmanship.
Even so, it's still a bit difficult to determine project cost based on scope and quality alone. While you can measure the square footage of your deck and calculate a rough estimate based on the price of a waterproof coating, the resulting estimate would neglect prep, labor, and other considerations depending on your deck.
Ultimately, cost can vary widely depending on your deck and where you live. In fact, the same deck in two different locations can have entirely different waterproofing costs!
The best way to get an estimate is to contact your local waterproofing professional. That's why our team at Capital Deck & Stair is happy to provide free estimates for every project.
In any case, however, waterproofing generally isn't too expensive. It can even pay for itself, considering the potential cost of deck replacement due to water damage.
Get a FREE Estimate from Capital Deck & Stair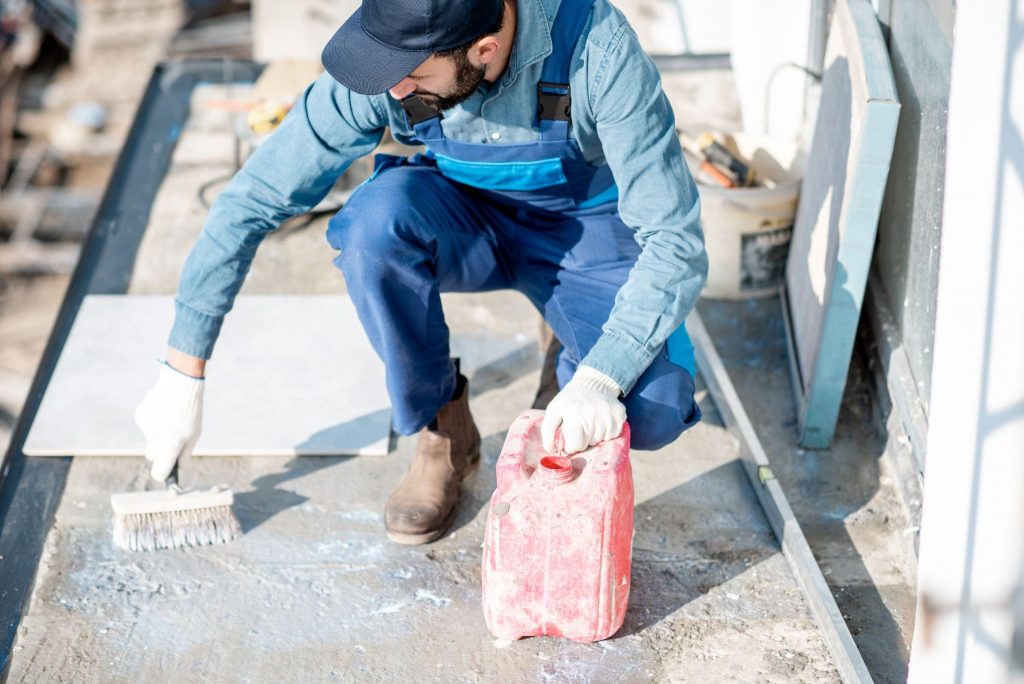 With over 30 years of waterproofing experience, we've seen enough projects to provide our customers accurate, upfront estimates for their waterproofing needs. We'll even do it for free!
Capital Deck & Stair is a family-owned and operated company serving residential and commercial customers throughout Los Angeles and Orange County. In addition to a free estimate, all of our work is backed by competitive pricing, professional results, and an 8-year warranty. We'll even work around your schedule (including weekends) to ensure the job gets done on your terms.
For more information on our waterproofing services and to request a FREE estimate, call Capital Deck & Stair at (818) 697-6334 or contact us.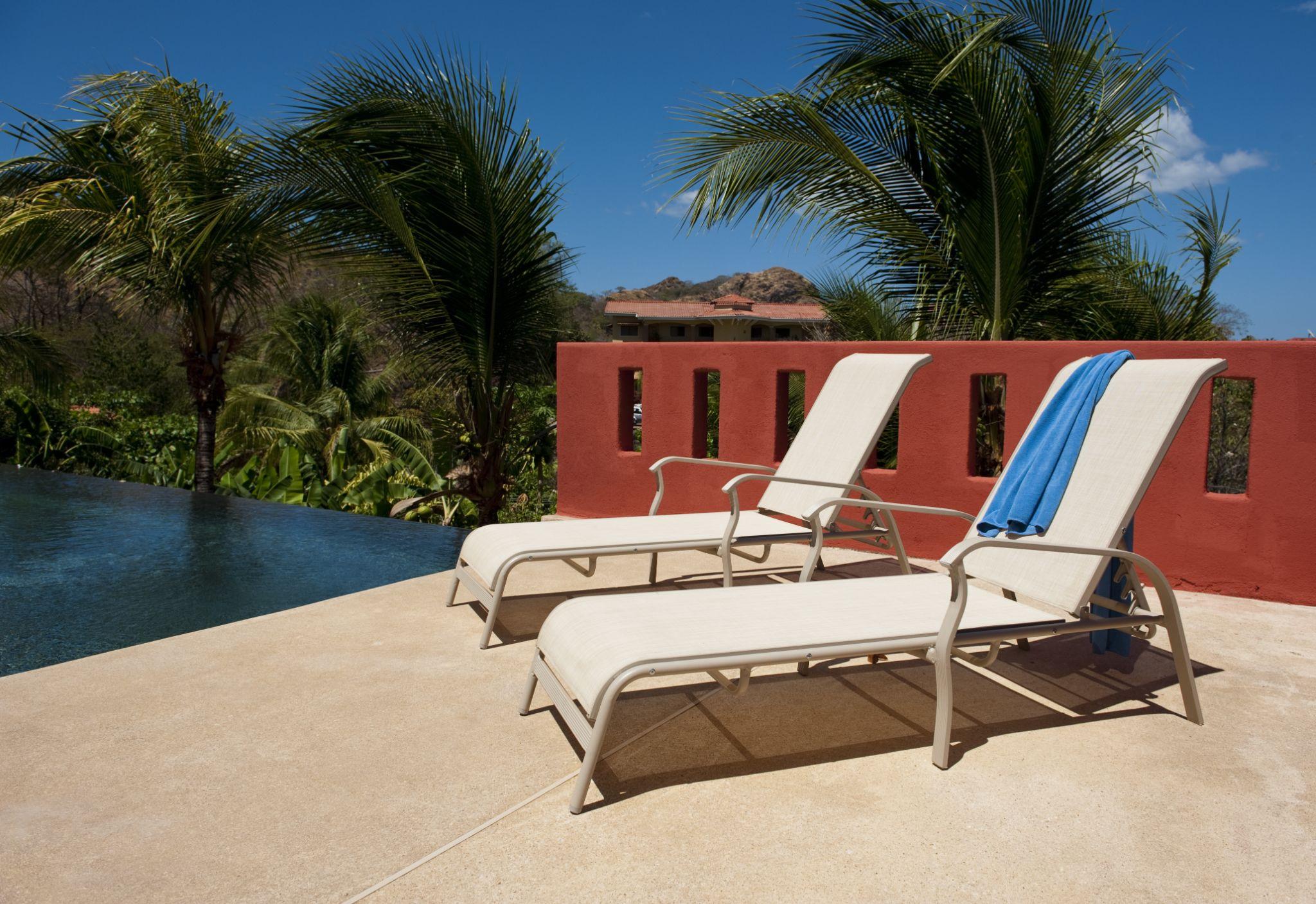 A fresh coat of paint is a great way to breathe new life and color into your concrete pool deck.
Since concrete easily takes to paint, texturing, and various surface finishes, there's plenty of possibilities when it comes to designing the perfect pool deck. With so many colors and designs to choose from, how do you know which options are best for your pool deck?
In this post, we'll run through some of the most popular concrete pool deck paint colors and designs and discuss how each choice can help your pool deck blend into its surroundings. Read on to learn more and discover the right color choice for your pool deck!
Benefits of Concrete Pool Deck Paint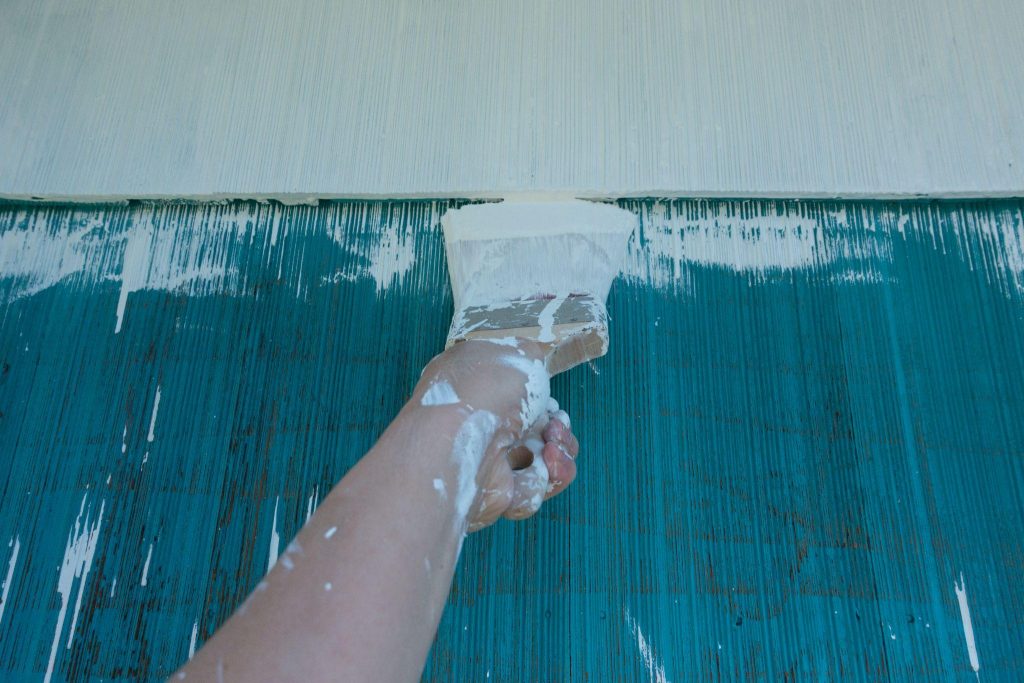 Apart from enhancing the overall beauty of your pool area, many homeowners are surprised to discover some of the time- and cost-saving benefits of concrete deck paint. Here are just a few:
Improves Beauty
Like a blank canvas, unfinished concrete quickly becomes strikingly beautiful with the right coat of paint. The benefit isn't limited to the concrete itself, however. By selecting a color that coordinates with the surrounding area, a painted pool deck can also improve the overall beauty and appearance of your pool area.
Easy to Apply
Concrete is incredibly easy to paint, thanks in part to its porous surface. With the right team and painting equipment, most concrete pool decks can be painted within an afternoon. Combined with a final coat of deck waterproofing, it only takes a day to secure the beauty and strength of your concrete surfaces for years to come.
Inexpensive
While costs vary depending on paint types and deck sizes, one thing is usually true: Concrete pool deck paint is one of the most cost-effective ways to finish your pool deck. This cost-effectiveness becomes especially apparent when comparing other pool deck materials and finishes. Where wood and masonry decks require expensive finishes and time-consuming application, concrete decks are quick, easy, and inexpensive to paint.
Protects Surfaces
Combined with a top coat of waterproof deck coating, a coat of paint can protect concrete from pool water, rain, and other potential vectors for water damage. Paints, waterproof coatings, and other surface finishes are especially important for preserving the strength and beauty of concrete. While concrete's porosity makes it easy to apply paint, it also makes it especially susceptible to water infiltration and damage. As a result, deck paints and waterproof coatings aren't just nice add-ons—they're essential for preserving your deck!
5 Most Popular Colors for Concrete Pool Deck Paint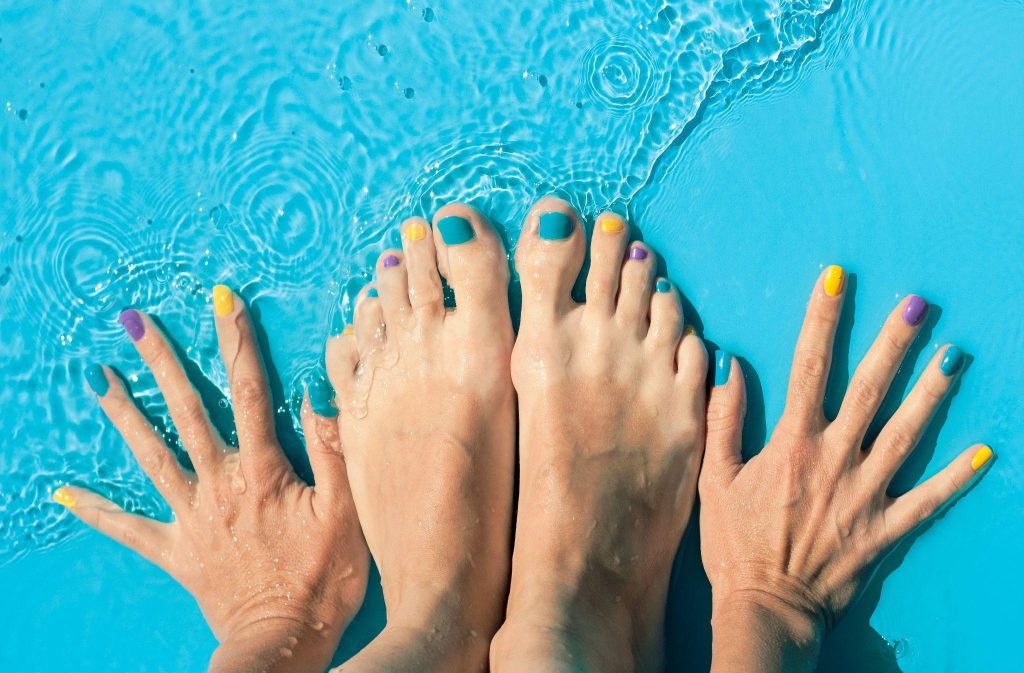 Whether you want your concrete deck to blend into its surroundings or completely pop with color, one of these popular colors can help:
1. Whites and Off-Whites
Perhaps the most classic pool deck colors, whites, off-whites, and beiges evoke images of soft, sandy beaches. Whites and other light colors also naturally reflect the sun, keeping the surface refreshingly cool on hot days. Many people also prefer shades of whites for their neutrality, which is useful for those who don't want the pool deck to draw attention away from surrounding structures.
2. Blues and Grays
As the colors most closely associated with water and the sea, blues and grays are excellent choices for a pool deck color. While unfinished concrete is gray, adding a deeper or lighter gray provides a smoother, cleaner appearance with all the extra benefits of concrete pool deck paint, of course. Blues provide a similar upgrade; however, certain tints may be especially complementary to the brilliant blue of the swimming pool itself.
3. Tans and Browns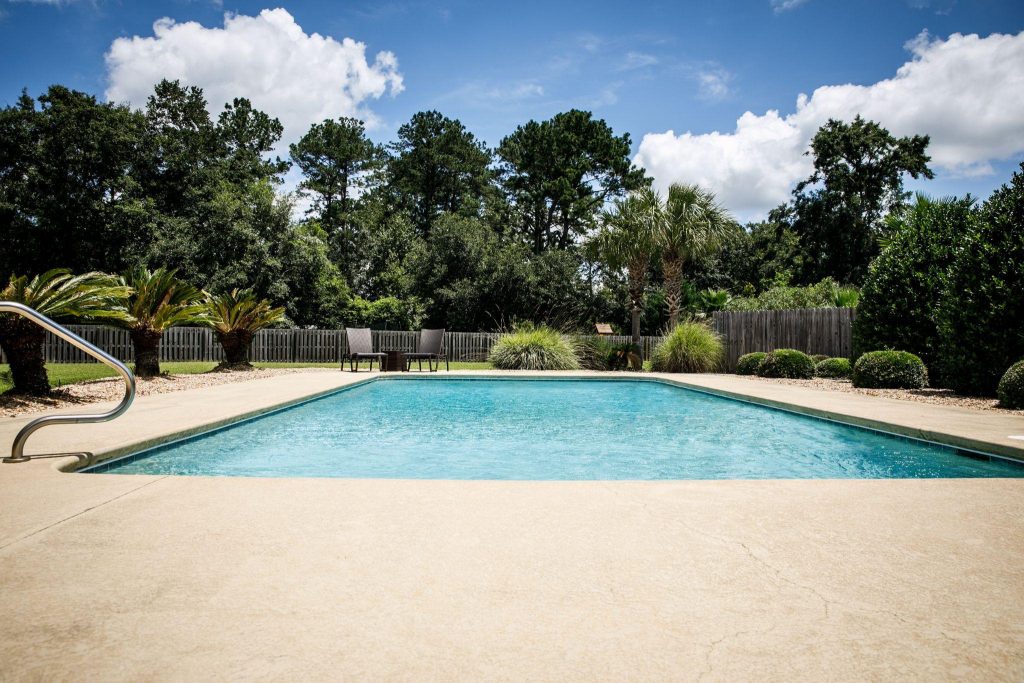 Tans and browns are a great way to replicate traditional masonry and other earthy surroundings.
Where reddish-brown and tans can make a concrete slab look like terracotta masonry, light and dark shades of brown can replicate dirt and earth. If you're looking to make your pool look like a desert oasis or a swimming hole, these are the colors for you.
4. Color Mixtures
Why stick with just one color? With multiple colors, you can create all kinds of pleasing patterns and creative combinations. From free-flowing floral patterns to strong geometric shapes, your concrete pool deck serves as a blank canvas for your ideas. Plus, with an additional layer of deck waterproofing, you can preserve your designs for years to come.
5. Bold Colors
If you really want to make your pool deck "pop," consider using bright and bold colors. Though your pool deck won't blend in as well with the surroundings, that could be a benefit if you have a uniquely shaped pool deck. In some cases, it may also make sense to match the pool deck color to surrounding structures.
Concrete Pool Deck Paint Design Ideas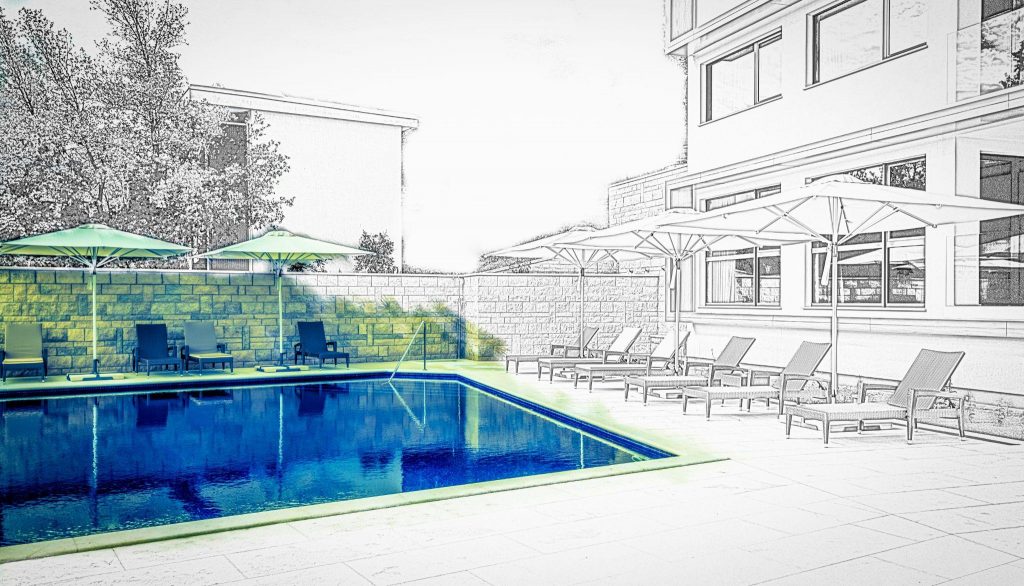 Unlike other pool deck materials, poured concrete offers a solid, flat surface without planks or tiles. As a result, the design and appearance of your concrete pool deck is entirely up to you. Here are just a few popular design ideas to get you started:
Solid Color with Trim
Perhaps the most popular design choice, a solid color with a contrasting trim is timeless, sophisticated, and easy to achieve. While the trim is usually either a lighter or darker shade of the deck color, there's no reason you can't use a completely different color. One popular example is a solid white deck with a bright blue trim—a combination popular in coastal Greece.
Faux Tiles
Why fuss with messy grout and expensive tiles when you can just paint them on? Though this idea might sound a bit tacky, it's surprisingly convincing when using colors that replicate natural stone. By blending and mixing different earthy colors, you can give your solid concrete the look of a hand-laid masonry patio at a fraction of the cost.
Geometric Patterns
While square, tile-like patterns are great choices for pool decks, you can also use paint to create geometric patterns of other shapes. One popular example is a repeating hexagonal pattern, where each hexagon forms an individual tile. Using different shades of paint, you can alternate colors across the deck and even create a color gradient that gradually changes between the edges of your deck. The possibilities are endless!
Floral Patterns
If a repeating geometric pattern seems a little too traditional, a floral pattern is a great alternative. Whether you choose to embellish your concrete deck with an intricate network of budding vines or simply paint a border of flowers, floral patterns are always a dazzling choice. While they may take a bit more work than geometric patterns, they're worth the effort if you have a particularly "flowery" design in mind.
Pattern Combinations
Solid? Geometric? Floral? Why choose one when you can choose them all! There are many ways to combine popular pool deck patterns. For example, a solid grid of square "tiles" is easily improved by adding floral embellishments along its borders. Similarly, a solid color can be accentuated with a border of either repeating shapes or floral patterns or pretty much anything else you might think of.
How to Apply Concrete Pool Deck Paint to an Existing Deck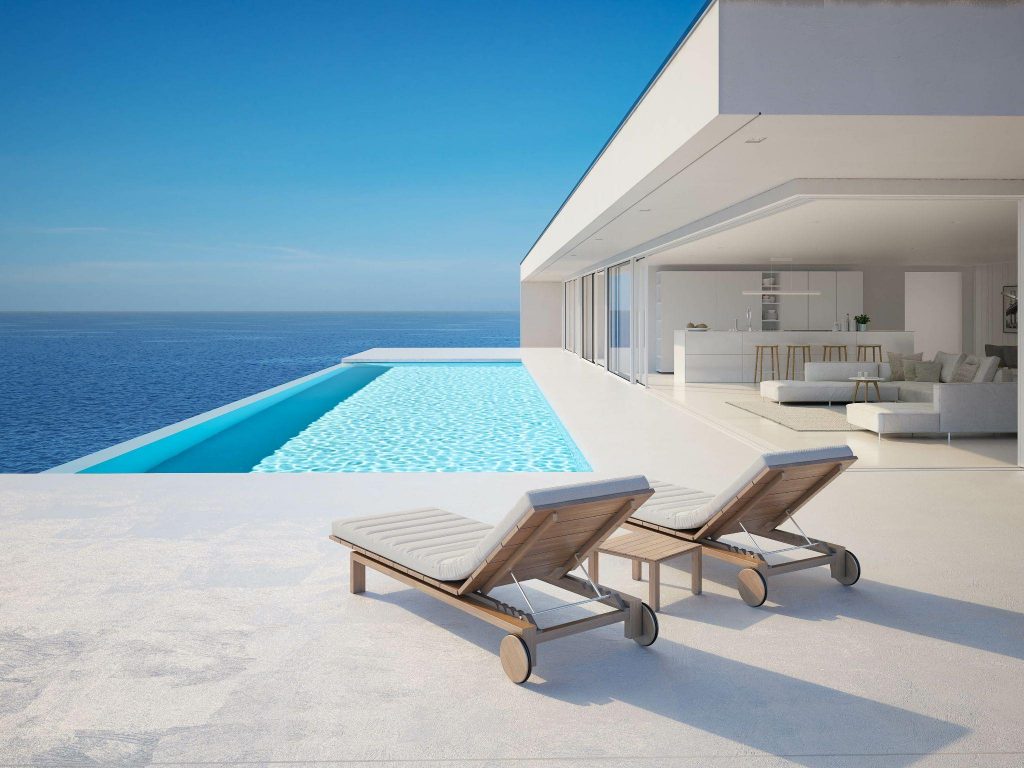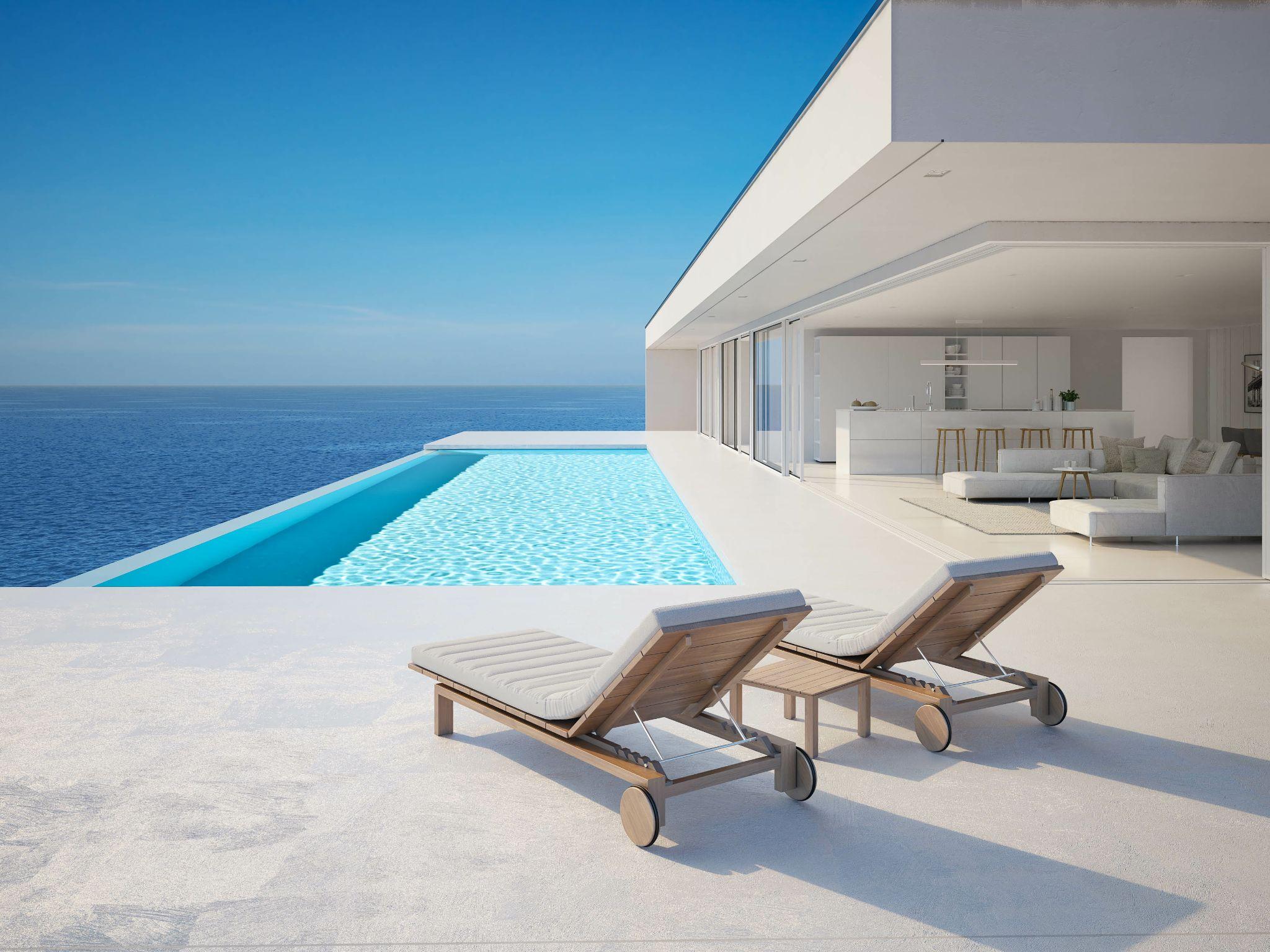 No matter what color or design you choose, the pool deck painting process is usually the same.
Like any  surface finishing job, one of the biggest steps of the painting process is surface preparation. Here, your concrete pool deck must be completely cleaned and even stripped of existing finishes before painting can begin.
Once the surface is ready, painting can begin. While solid colors are easily applied with a spray gun or roller, more intricate patterns, including geometric and floral elements, may require a little more work. Thankfully, it's easy to use a template to quickly apply patterns of the perfect size and shape.
With your concrete pool deck painted to your liking, it's time to protect your investment with a coat of deck waterproofing. Waterproofing not only protects your paint, however: It also prevents water from seeping into the porous concrete underneath.
The right waterproof coating applied the right way can secure the beauty and strength of your concrete pool deck for years to come. Though you'll need to apply a new coat at one point, reapplication is just as effective and easy as the first coat.
Protect Your Paint with Pool Deck Waterproofing from Capital Deck & Stair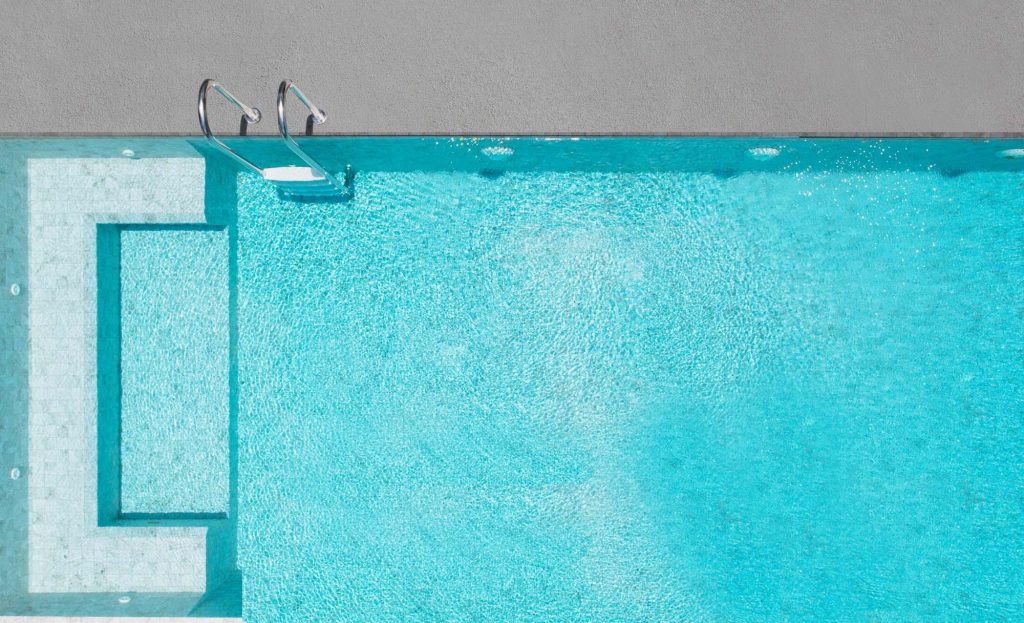 Though it's possible to paint your own deck and even apply your own waterproofing, only an expert team can guarantee great results and an attractive finish. For over 30 years, the Capital Deck & Stair team has provided waterproofing services for homes and businesses throughout Southern California. All of our work is backed by a warranty and the same quick, professional service that our customers have come to rely on.
For more information and to receive a free estimate, call Capital Deck & Stair at (424) 339-0953 or visit our pool deck waterproofing page.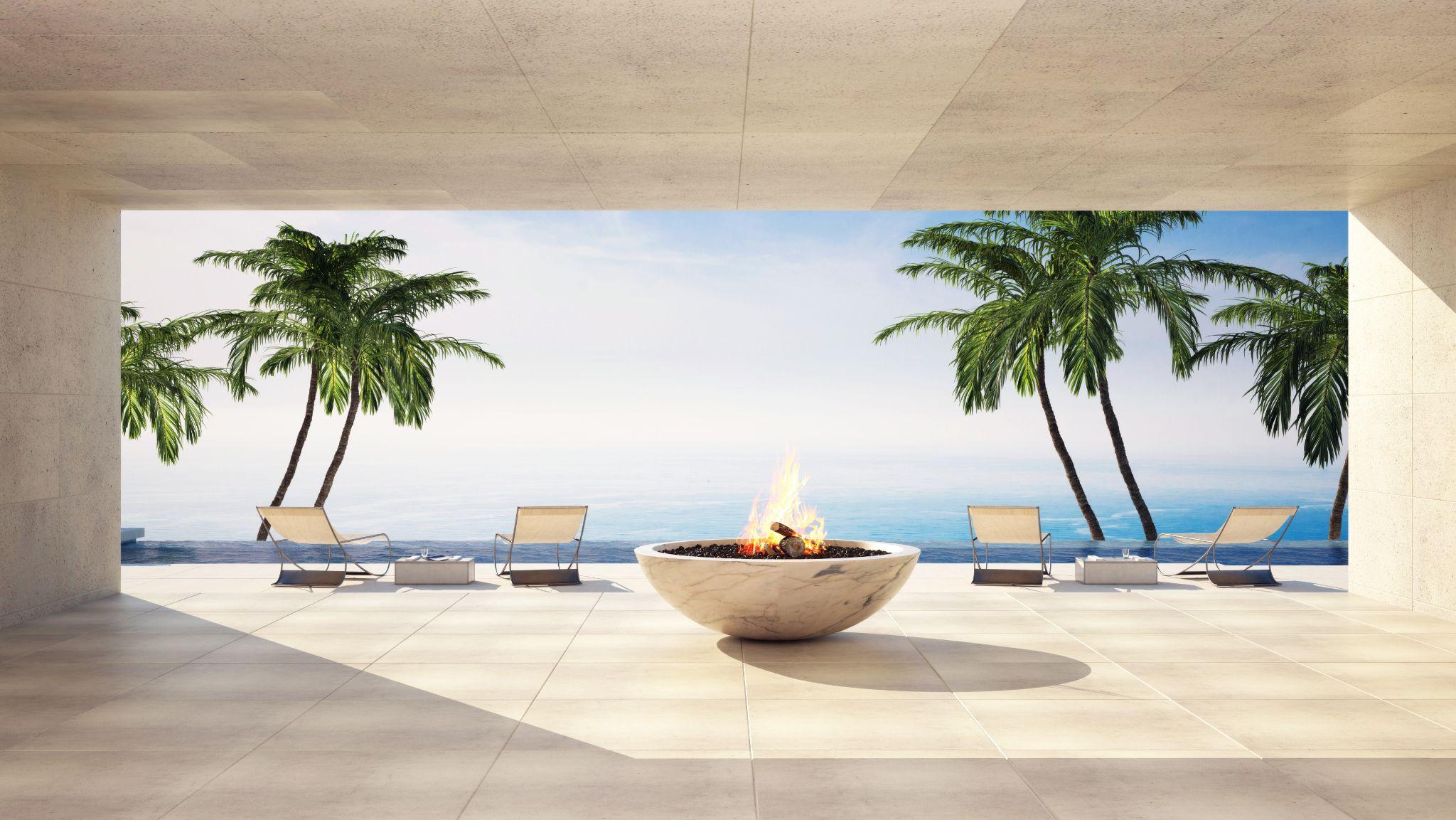 Deck waterproofing may seem like just an optional add-on, but it's more important than many might realize. While a deck or balcony can last several years without waterproofing, its lifespan and safety will become severely limited once wind, rain, and weather start taking their toll. As a result, deck waterproofing isn't just an add-on—it's an essential!
Thankfully, balcony deck waterproofing is not only quick and affordable but also comes with many benefits beyond just protecting your investment. Read on to learn more about the benefits of our deck waterproofing process.
What Is Balcony Deck Waterproofing?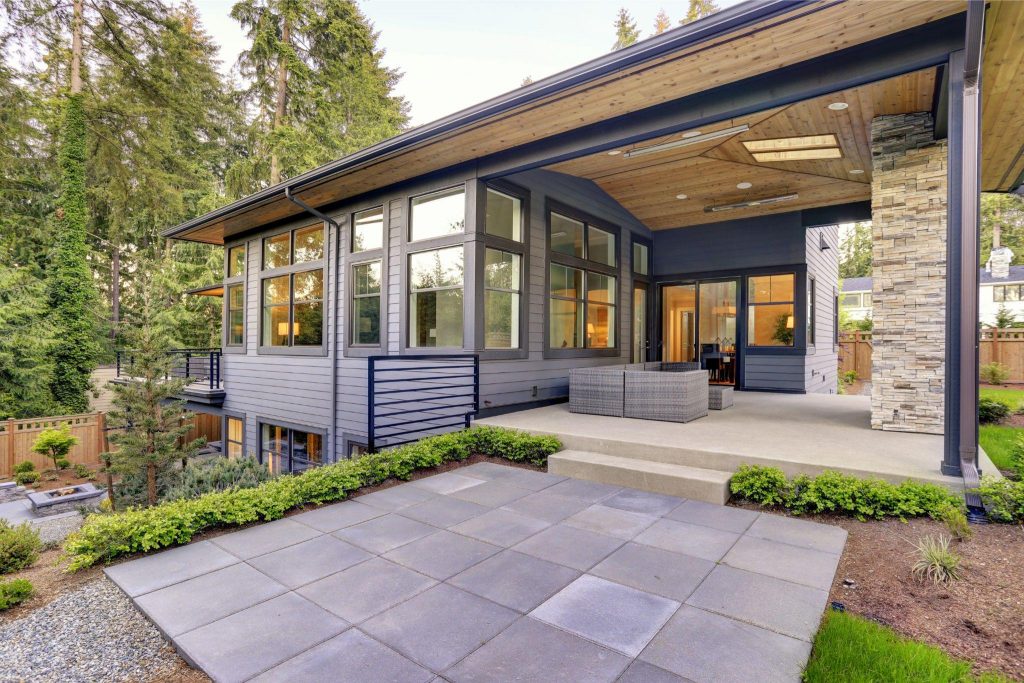 Balcony deck waterproofing is a durable surface treatment that seals your deck or balcony's surface from water and wear. Most deck waterproofing solutions are a multi-layer waterproofing system that takes care of your deck for up to 25-30 years when properly maintained.
During that time, your decking material will remain sealed and protected from harmful water damage and day-to-day wear and tear.
There's more to balcony deck waterproofing than just protecting your deck, however. Find out more in the next section as we explore some of the hidden benefits of protecting your deck or balcony!
5 Benefits of Balcony Deck Waterproofing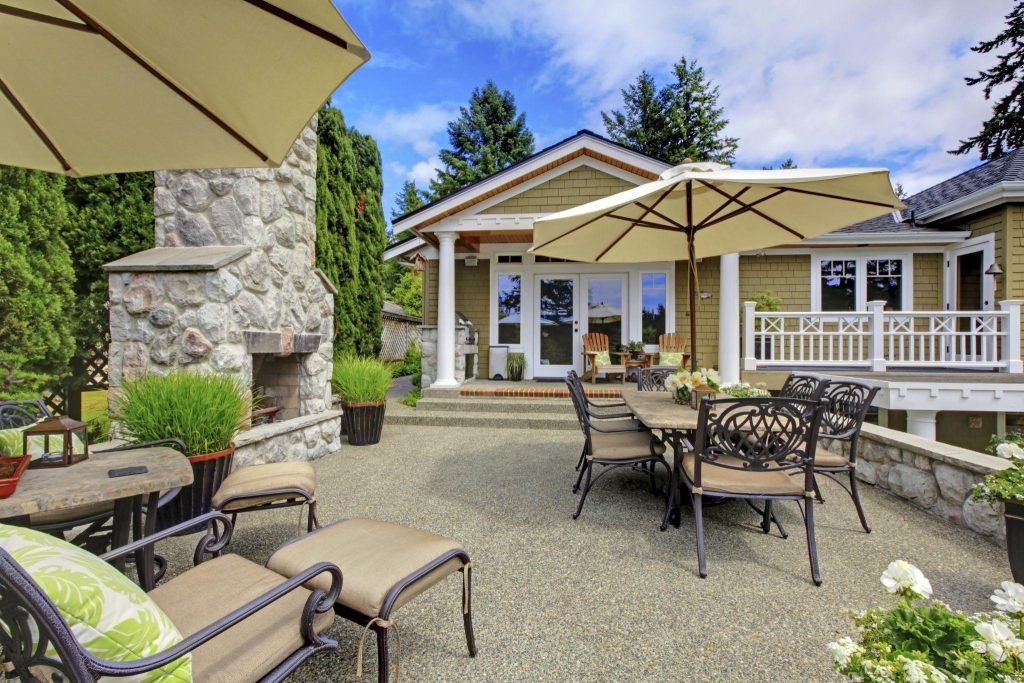 Keeping your deck dry does more than prevent water damage. From avoiding expensive repairs to keeping your favorite plants and flowers, deck waterproofing comes with many benefits.
1. Protects Against Water Damage
While it may seem a bit obvious, protecting against water damage is the biggest benefit of deck waterproofing. In fact, most other benefits of deck waterproofing stem from this benefit alone. Protecting your deck against water does more than just protect the deck itself; it can also prevent water damage from infiltrating your home and surrounding structures, increase safety for foot traffic, and even prevent costly (and dangerous) rot and mold.
Needless to say, avoiding water damage is very important and, in the case of waterproof coatings, a great investment, but the benefits aren't limited to keeping out water!
2. Prevents Wear and Tear
Foot traffic, furniture, and other heavy loads can cause wear and tear to your deck over time. A durable waterproof coating is one way to protect your deck against this kind of damage while also sealing your deck from moisture. Like with water damage, wear and tear can gradually degrade your deck over time. While perhaps not as extreme as rot or mold, worn surfaces have a poor appearance and, depending on the deck material, can even pose a safety hazard through splinters and cracks.
3. Improves Safety
Waterproofing improves safety in many ways. In addition to keeping your deck free of slippery surfaces caused by standing water, waterproof coatings also create a high-traction surface for regular foot traffic. Further, by preventing rot and decay caused by water damage, waterproofing also preserves the structural integrity—and, therefore, overall safety—of your deck or balcony.
4. Saves Money and Expensive Repairs
Despite a small upfront cost, waterproofing can save thousands of dollars in costly repairs and replacements over the years. By effectively sealing your deck from damage caused by water, wear, and other elements, waterproofing can increase the lifespan of your deck by many years. Untreated decks and balconies often require expensive and time-consuming repairs after only a few years of outside exposure.
As we've mentioned once already, waterproofing can also help prevent water infiltration and damage to surrounding homes and structures. This benefit only leads to further savings as your waterproof surface protects your entire property.
5. Better for Plants and Other Uses
Plants, fountains, and other water-based outdoor features aren't always practical for untreated surfaces. With a waterproof coating, however, you can keep all of your favorite plants, flowers, and deck decor without having to worry about damage caused by water runoff. Keeping plants can also double the protection by absorbing some of the water that would otherwise reach your deck's surface.
The Balcony Deck Waterproofing Process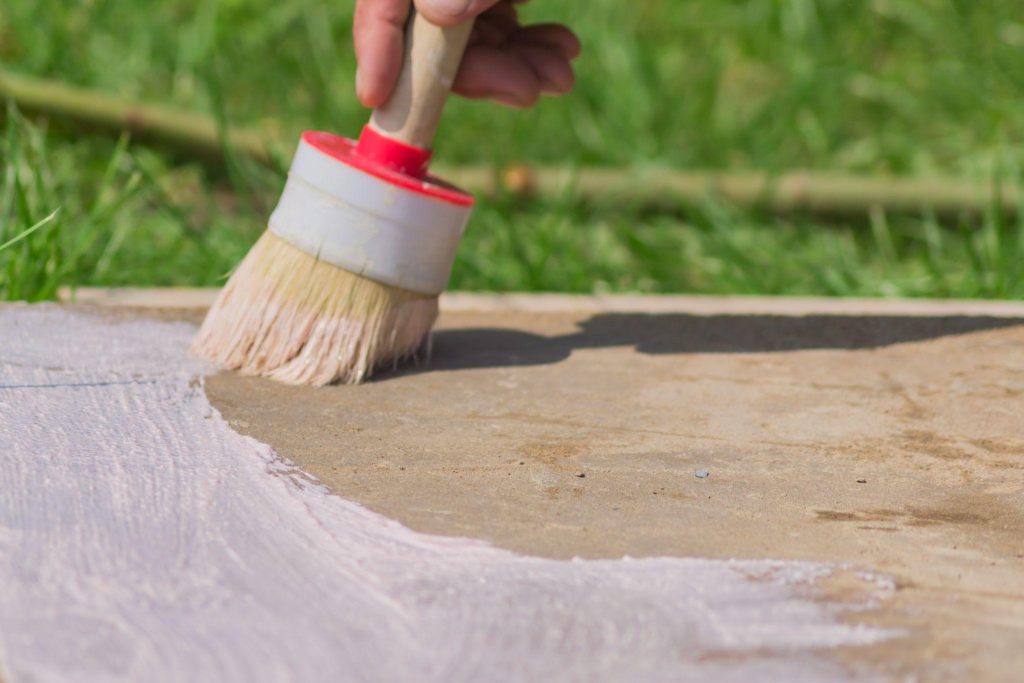 Though waterproofing is relatively straightforward, some of the prep work can be a bit complicated. Make sure you understand what goes into balcony deck waterproofing before you attempt to DIY!
1. Cleaning and Prep Work
Waterproof coatings require a clean, unfinished surface in order to adhere and coat properly. Before waterproofing, our professionals thoroughly clean and treat the existing surface. In some cases, existing or worn finishes also need to be stripped and removed before waterproofing can continue.
2. Corner and Edge Treatments
The prep work isn't done yet! After cleaning and stripping the surface, the corners of your deck and balcony will require a preliminary waterproofing. This step is important for multiple reasons:
● First, falling water tends to collect towards corners and edges, making these areas especially prone to water damage and infiltration.
● Second, corners and edges present many nooks and crannies for water to enter, making it crucial to give these areas extra attention.
While some waterproofing companies might perform this step by applying a first coat of waterproofing to these areas, our professionals use heavy-duty mesh strips to reinforce corners, edges, and drains.
3. Applying Waterproofing
Finally, it's time for waterproofing. With the surfaces cleaned, stripped, and reinforced, waterproofing is applied in one or two coats. As you might imagine, prep work takes up most of the waterproofing process. Once it's time to apply the coating, the process moves along very quickly; apart from setting time, most decks and balconies are usable within a day after waterproofing!
5 step system:
1. Plywood – make sure that the plywood is the proper thickness and quality and free from dry rot or damage
2. Metal Lathe – For rigidity
3. Waterproof silica cement – Fills the lathe and provides the first waterproof layer
4. Fiberglass and resin – Provides the second waterproof layer and prevents cracking
5. Waterproof silica cement – 2nd coat of cement for another waterproof layer
6. Texture and Sealer – Different finishing choices are available and finish with a colored deck sealer.
4. Long-Term Maintenance
Though waterproof coatings are relatively low-maintenance, they still wear down over time. As a result, you'll likely need to reseal the waterproofing every 5 years with cement deck sealer. With prep work done right the first time, however, reapplications are easy, quick, and inexpensive. In the meantime, you can extend the life of both your coating and outdoor surface by keeping it clean, shaded, and free of water whenever possible.
Why DIY? Call the Professionals at Capital Deck & Stair!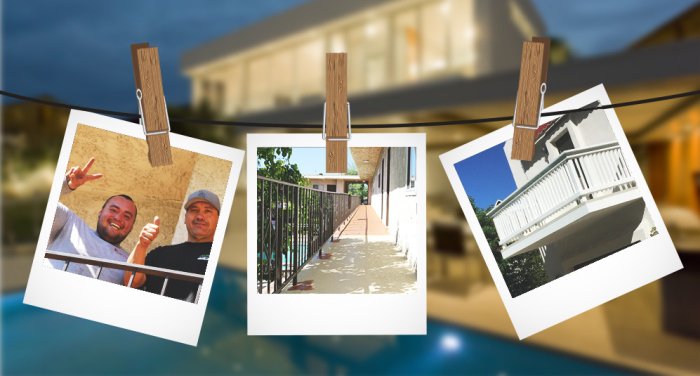 Though it's possible to apply a waterproof coating yourself, only a professional has the skills and experience to ensure that it's done right the first time. Backed by over 30 years of experience and our personal guarantee, the waterproofing experts at Capital Deck & Stair are ready to help protect your deck or balcony for years to come. For more information on our balcony deck waterproofing services, call us at (424) 339-0953 or request a free estimate!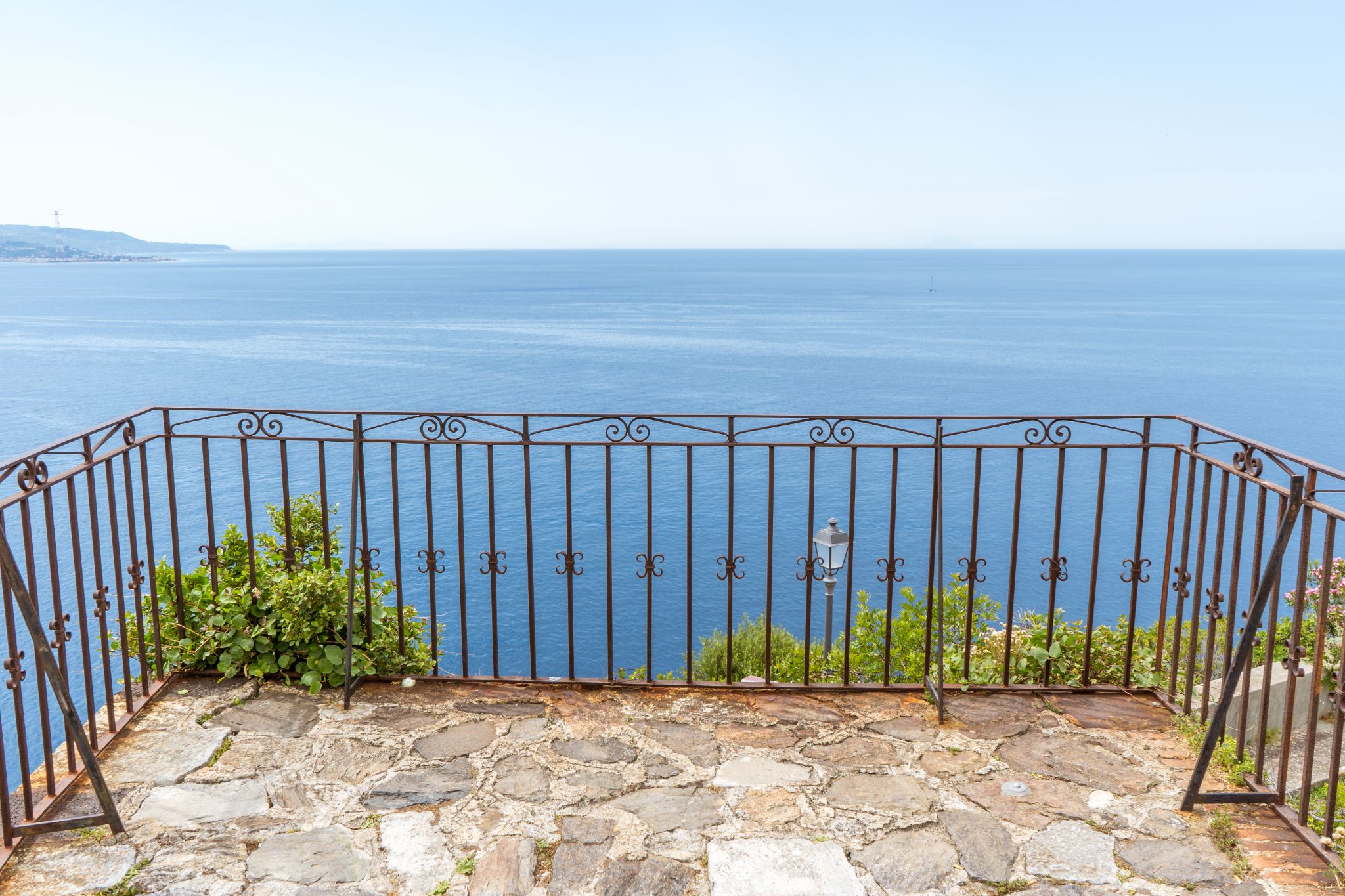 Waterproofing your balcony is one of the best ways to keep it strong and safe for years to come. Since balconies are constantly exposed to rain and harsh weather conditions, balconies without thorough waterproofing often begin to deteriorate within only a few years.
Thankfully, there are a few things you can do to waterproof and secure your balcony. While there are a few DIY options available, a professional can help in some unexpected ways—many of which are also unexpectedly affordable.
About Balcony Waterproofing
Deck waterproofing is the process of applying a waterproof coating or sealant to your deck's surface. While the exact coating used may vary depending on the surface material, the underlying principle is the same: creating a barrier between water and your deck.
Deck Dangers: The Importance of Waterproofing
Waterproofing is highly recommended for all outdoor surfaces, especially decks and balconies. Since these surfaces receive constant exposure to the elements, having a protective coating is crucial for protecting the structure against damage and deterioration.
Water and weather aren't the only deck dangers, however: Foot traffic, furniture, and other forms of wear and tear can also affect your deck or balcony's integrity. Thankfully, waterproof coatings also help guard against this extra wear and tear by enhancing the overall durability of your outdoor surfaces.
For many property owners, however, waterproofing seems more like an expensive "add on" than a valuable investment—until their balconies start falling apart, that is!
Do I Need Balcony Waterproofing?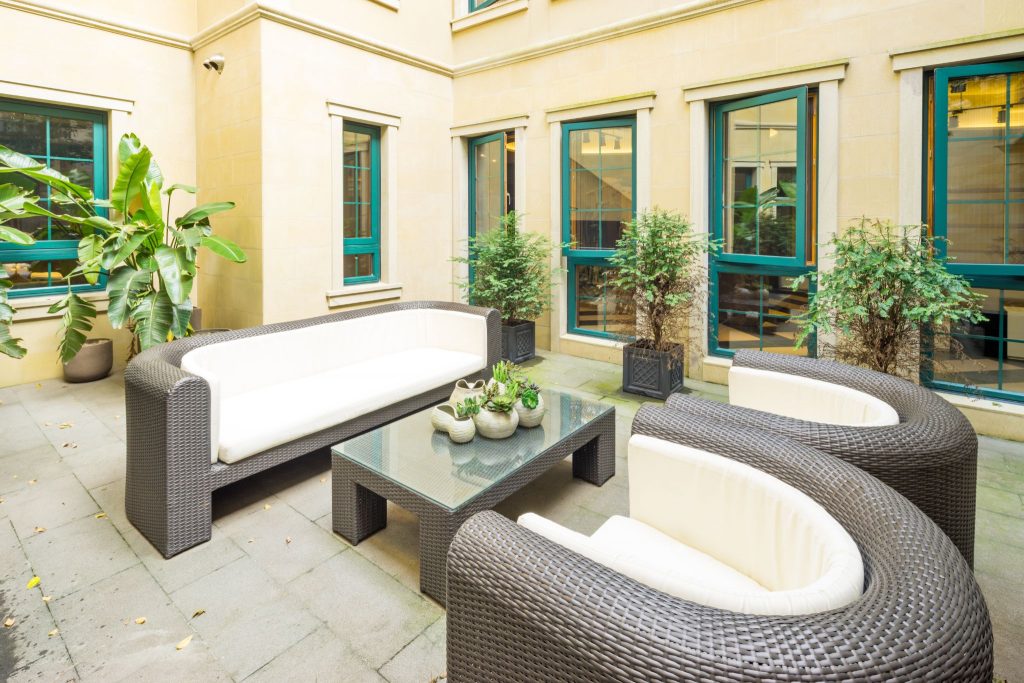 Every balcony in every climate can benefit from waterproofing in some way. The benefits are especially clear for balconies in wet and humid climates with high amounts of regular rainfall. Here, waterproofing not only protects surfaces during rainstorms but helps prevent rot and rust forming from ambient humidity and trapped water.
What about dry climates? Don't be fooled: Balconies and decks in dry climates are especially susceptible to water damage since long periods of dryness can make wood and other materials soak up moisture like a sponge. As a result, when rain or water finally does come, the resulting water damage can be especially bad.
In addition to protecting the balcony itself, waterproofing also helps protect the surrounding structure from residual water damage while also maintaining and preserving your balcony's original finish. With all these benefits, many property owners are quick to start waterproofing themselves.
The Balcony Waterproofing Process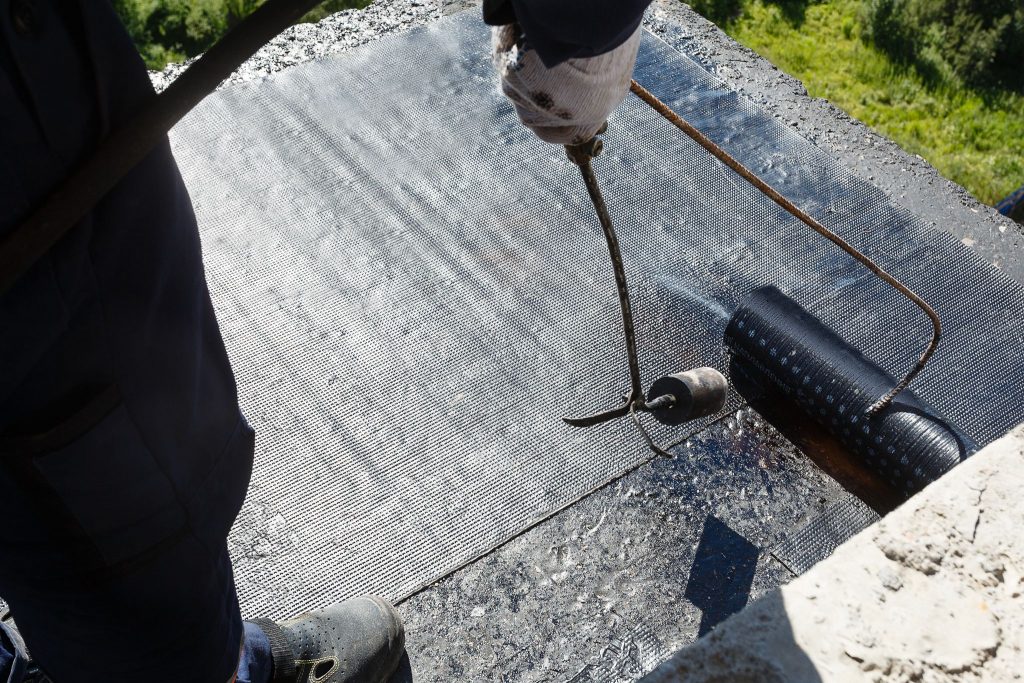 There's more to balcony waterproofing than just brushing on a finish coat! Like painting and other surface treatments, waterproofing requires a careful combination of surface preparation, application, and finishing to form a proper seal.
Surface Preparation
Most waterproof coatings require a clean and well-prepared surface to adhere properly. While preparation methods can vary, depending on the surface material, all surfaces should be thoroughly cleaned and free of dirt, debris, and dust before coating.
While concrete or masonry surfaces require little preparation beyond cleaning, wood and metal—two very common balcony materials—require extra preparation. Wood, for example, should be thoroughly finished and sanded before applying waterproofing. Metal surfaces should also be completely free of rust; otherwise, the rust will continue to develop regardless of the waterproof coating.
In addition to cleaning the surface, you may also need to fill in cracks with a polyurethane sealant or apply a primer. Whether you'll need to use a primer depends on your balcony's surface material and the type of waterproof coating you've chosen.
As you might be able to imagine, most of the work involved with waterproofing is in the preparation! Just like with painting and finishing, however, preparation will determine the quality and integrity of the waterproof coating.
Waterproofing Application
With the surface thoroughly prepared, the waterproofing can finally begin!
Depending on your balcony's shape and construction, waterproofing will require laying strips of PVC/mesh waterproofing membrane along all corners and joints. These strips are first secured using a liquid waterproof coating as an adhesive and laying them on while the coating is still wet. Once the strips are set, a second coat of waterproofing is applied over the strips to seal them completely.
It's also worth applying the same process to the edges and drains of your balcony where possible. Edges and drains receive the greatest amounts of water flow and should also be sealed with PVC/mesh strips before applying the final coat.
Finally, with mesh applied to corners and other hard-to-reach or "high flow" areas, a final coat of liquid waterproof coating is applied using a roller brush or spray applicator. Once the coat dries, the balcony will be completely waterproof—assuming preparation and application were done correctly, of course!
Long-Term Care
Though waterproof balconies are relatively low-maintenance, the coating can start to wear down after years of wear and tear. As a result, your balcony will likely require regular re-coatings over the course of its life. How often you'll need to re-coat your balcony will depend on your climate and your balcony's exposure to rain and regular use.
DIY or Professional?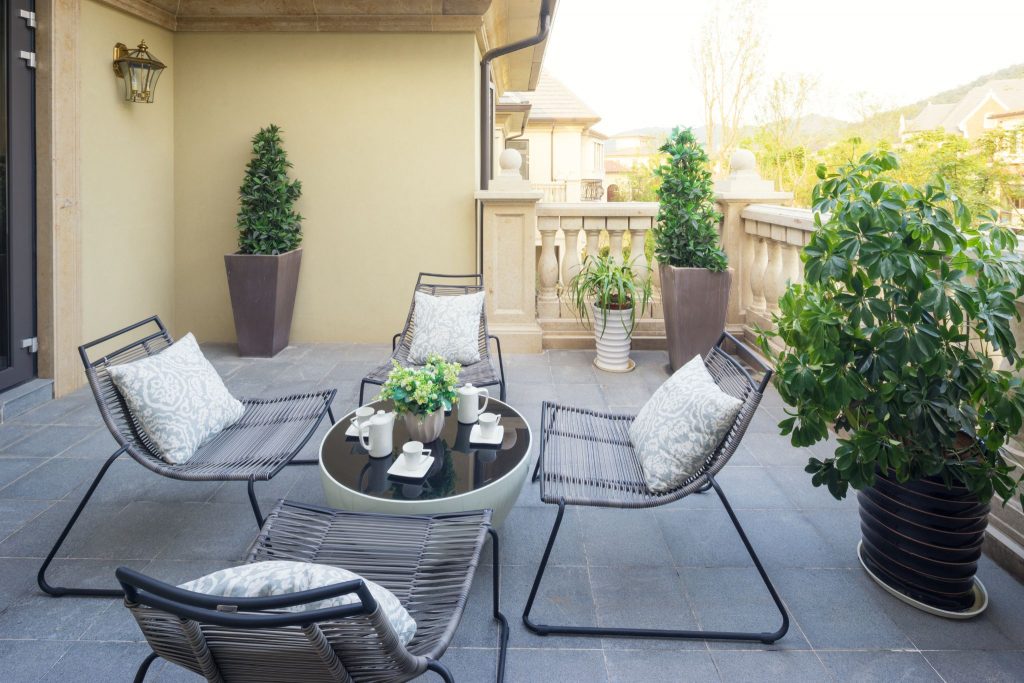 While it's definitely possible to waterproof your balcony by yourself, it's an incredibly laborious process that requires careful planning and preparation.
Since a waterproofing job can easily go awry without the right application, it's usually best to call a professional to ensure a thorough job and ultimately save time and money. Waterproofing professionals will also be able to identify key areas on your balcony that may need more waterproofing than others.
When in doubt, the Capital Deck & Stair team is here to help! For over 30 years, our family-owned-and-operated team has helped property owners throughout the Los Angeles area waterproof and protect their balconies, decks, and more. For more information and a free quote, call us at (424) 339-0953!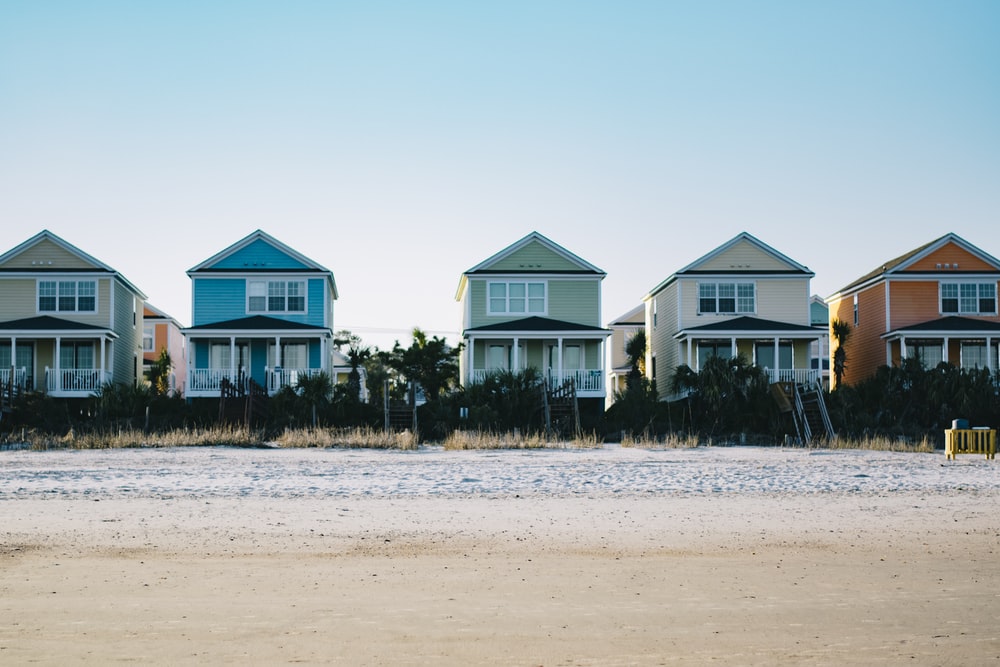 It's wonderful to live by the beach, but the beach can take its toll on your property over time; salty sea spray, changing tides, and powerful storms can wear away and corrode your property. As a result, you'll need to be extra vigilant when it comes to protecting your beach property from the elements.
Here are seven ways you can help your property stem the tide of time—and, of course, the tide itself!
Elevate the Building
While elevating your entire property might not be an easy task if it's already built, it's a great option for new properties—and, at times, a necessary option for existing ones. As water levels slowly rise around the world, many beachfront properties are at risk of being flooded by unusually high tides and storm surges.
In most cases, elevating a building requires elevating the base through strong piles, usually made from either steel or concrete. As most beachfront homes don't have foundations, it's usually possible to elevate an existing property.
Use Weatherproof Paints and Finishes
Weatherproof paints and finishes are among the most effective means of protecting your property from the ocean environment, particularly salty sea spray. Paints and finishes act as a sort of "barrier" between corrosive elements and your property's structure, which can help significantly to prolong life.
However, waterproof paints and finishes need to be replaced regularly—the salty air and ocean water have to corrode something, after all! Be on the lookout for signs of worn finish or, if your property isn't already painted or finished properly, be sure to apply the right finishes as soon as possible.
Put Covers on Your Furniture and Store Your Belongings
Your home isn't the only thing that can be damaged by the ocean air: Your outdoor furniture and belongings can be too! Unfortunately, unlike your property, outdoor furniture usually doesn't have the same corrosion-resistant finishes.
As a result, be sure to put covers over outdoor furniture and secure unused belongings in secure locations. Doing so will not only protect these things from corrosion but also help keep them secure and undamaged during major storms.
Use Corrosion-Resistant Hardware
When most people think of weatherproofing, they immediately think of larger surfaces such as siding and framing. While these components are crucial to your property's structural stability, the hardware holding it all together—nails, screws, and so on—are easily ignored. Worst of all, it's the hardware that keeps everything held together!
Be sure to select hardware that is weather- and corrosion-resistant, such as that made with galvanized metals. Unlike hardware in plain steel or iron, galvanized hardware won't rust or corrode in the presence of salt or water.
Keep Up with Regular Maintenance
Even the strongest materials and finishes wear down over time, especially those used in beachfront homes. Nothing on your property is permanent; nearly everything will have to be replaced at one point. The key to keeping your property in top shape is to regularly maintain surface finishes and fittings and, perhaps most importantly, replace damaged areas as soon as possible.
Deck Waterproofing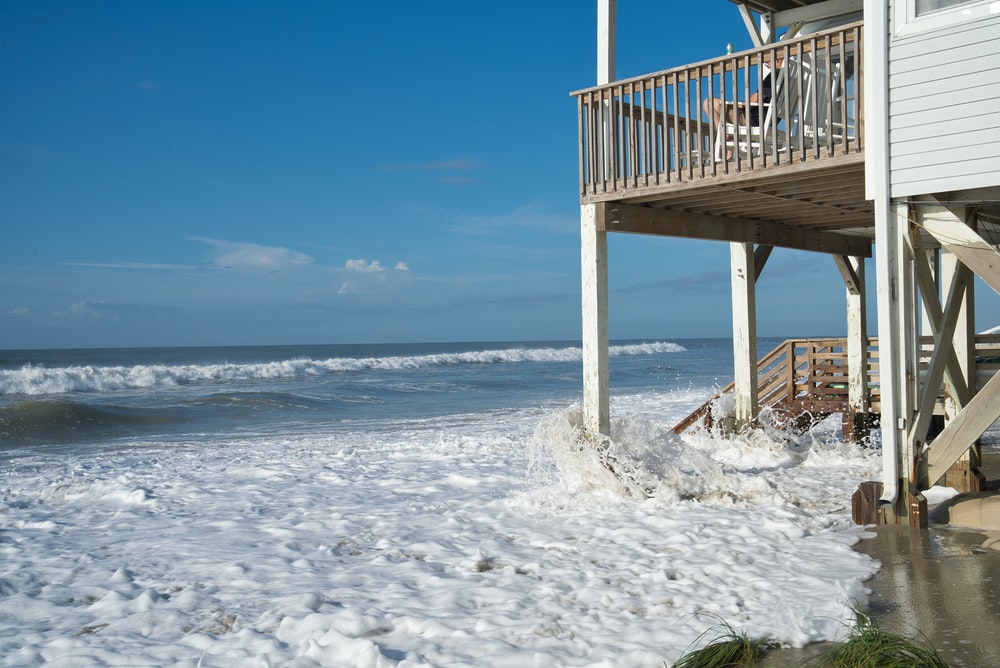 Most beachfront homes have large decks, and for good reason—they're usually the best place to enjoy the ocean view! Unfortunately, with their large, exposed surface areas, decks usually endure most of the damage from sea air, water, and storms.
One way to keep your deck in top shape is to invest in a waterproof deck coating. For more information on deck waterproofing solutions, call our deck treatment specialists at 424-339-0953.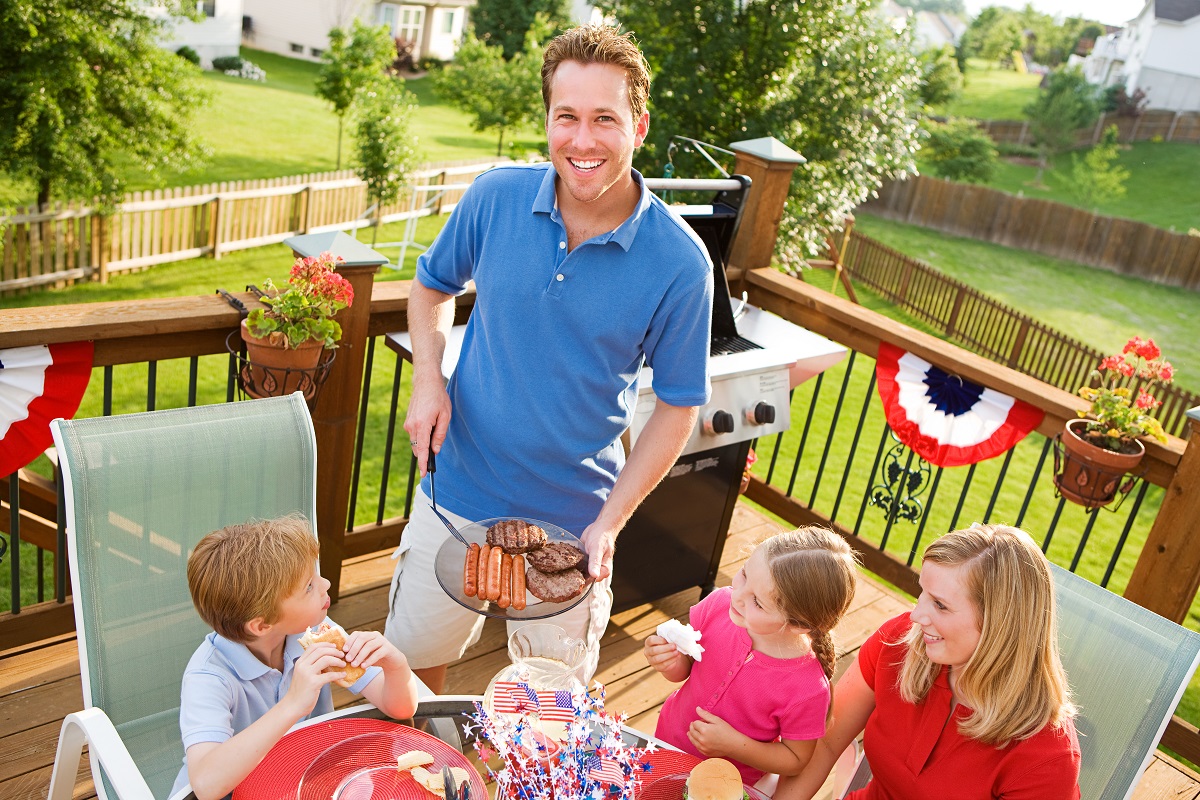 Decks are great places to unwind, relax, read a book, enjoy meals outdoors, cook on the grill, and more. You need to make sure you and your family are safe and secure on your deck. With people spend more time at home and outdoors, now is a great time to complete our ultimate deck safety checklist.
1. Remove everything from the deck.
To do a proper inspection, you need to remove patio furniture, your grill, and other such things from the deck. You'll need to do this anyway, at some point, for full deck maintenance and deck waterproofing.
2. Check for mold and mildew.
Just because you don't see mold and mildew on the top of decking boards, this doesn't mean it isn't hiding. You need to look in between the boards and under the deck, on the backside of the boards. Some decks are closer to the ground than others, so this might be a challenge. Don't forget to check the base of the handrails and railings too.
3. Inspect screws, fasteners, etc.
Verify that all deck screws are tight and any fasteners or other hardware are secure. If you find anything loose, tighten it back up. If they are looking rusty, replace them if possible. If not, sand the rust off before you reseal the deck, and then make sure to apply the paint or sealant over the deck hardware as well.
4. Check for rotting and cracking decking boards, railings, supports, etc.
Wood rot occurs when decks aren't sealed annually. The wood will feel soft if it has been oversaturated with water. When it dries out, it becomes brittle and cracks. Replace any rotting or cracking parts of the deck. If the deck is more than 10 years old, then it is better to just replace the deck with a new one.
5. Inspect the deck supports.
If your deck is elevated off the ground, you need to check the deck supports for mold, mildew, rot, cracks, and so on. If the supports seem wobbly, then you will want to call a professional to have the supports replaced so the deck doesn't come crashing down when you and your family are on it.
6. Inspect the stairs.
Verify the boards on the stairs are secure and safe. Grab handrails and gently move back and forth to confirm they are not loose. If they move more than a quarter of an inch, in either direction, something is wrong that needs to be repaired.
7. Check all electrical wiring, lighting, and the gas line.
Make sure all electrical outlets are working correctly. If you have exposed electrical wiring, verify the insulation is not cracked and that there is no exposed metal wiring. If you had a gas line connected to your grill, confirm there are no gas leaks by rubbing dish soap on the gas pipe and turning the gas on. If the soap starts to bubble, it means there is a leak.
8. Detail clean the deck.
Wash down the entire deck, including the decking boards, railings, handrails, steps, etc. You can use a power washer as long as you plan on resealing or repainting the wood once it is dry. At least once a month, make sure to sweep the deck off and rinse it down, using a garden hose to remove dust, dirt, and debris.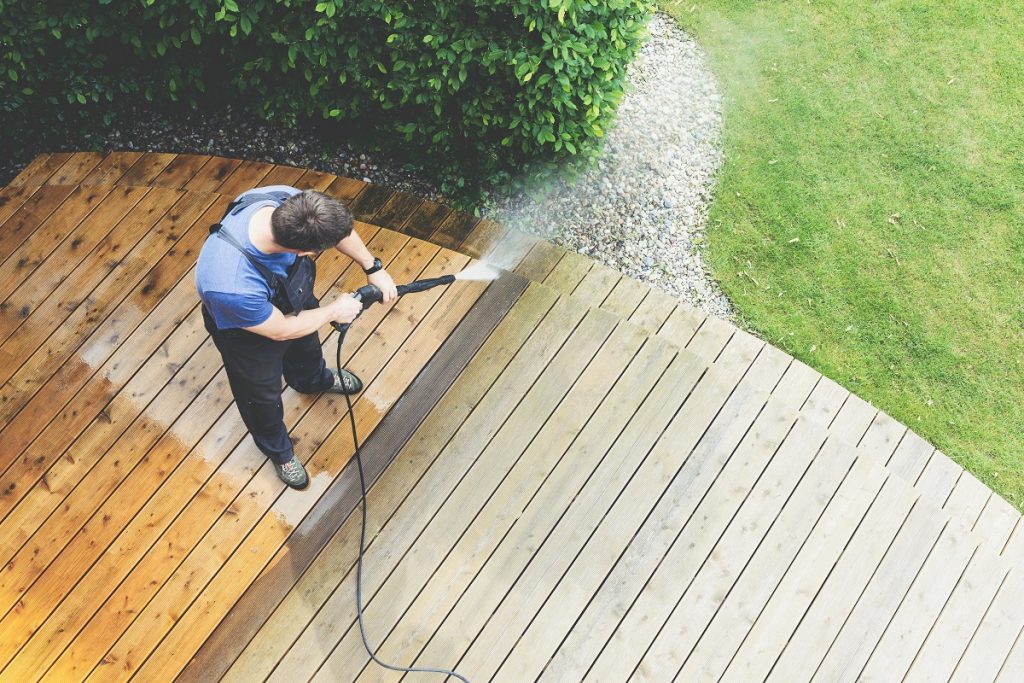 9. Waterproof the deck flooring.
After the deck has been fully inspected, repairs have been made, and it has been detailed cleaned, the last step before putting everything back onto the deck is to waterproof the deck flooring. Waterproofing protects the wood from rot. Certain waterproofing agents are also mold- and mildew-resistant. Some even offer anti-slip protection.
By using our checklist, you will be all set to enjoy your deck all summer long! For deck waterproofing in Los Angeles and Orange County, please feel free to contact Capital Deck & Stair at (424) 339-0953 today!
Southern California does have a "rainy season" that brings a lot of rain to the area. Your home should be properly waterproofed to prevent water from getting inside. Some aspects of home waterproofing that need to happen annually include:
Roof and Attic Inspections
Resealing/Caulking Around Windows
Replacing Weatherstripping Around Doors
Yet, one area of the home many people overlook is the exterior of the home—like their decks. Regular deck maintenance is necessary to get the most life out of the deck. Part of this process is having the deck resealed and deck waterproofing performed annually.
Why You Need to Protect Your Deck
Decks can be made from all sorts of materials, ranging from concrete and fiberglass to composites and wood. Rain can cause these materials to slowly degrade and break down over time. An unsealed deck will not last as long as one that is properly maintained.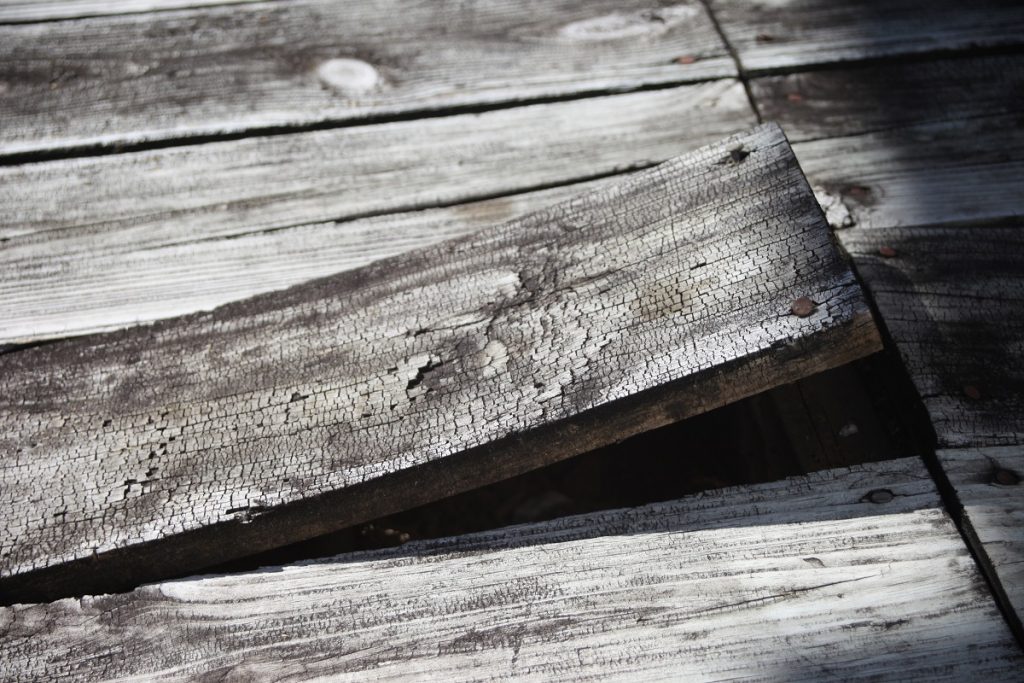 With concrete decking, excess water can result in pooling. The water is also absorbed by the concrete, which can go through the same wet-dry cycles as wood and become brittle, crack, chip, and break.
Annual deck waterproofing after repairs and resurfacing ensures your deck is protected and able to bring years of enjoyment. Plus, the newly resealed deck will look nicer and help maintain your home's appearance and value.
Signs of Home Exterior Water Problems
Besides taking steps to protect your deck, there are other things you should watch for that indicate potential water problems. When it is raining outside, take a moment to check the following:
Is water pooling anywhere on the yard, driveway, patio, deck, or walkways? If it is, this indicates a drainage problem that needs to be corrected. The ground is not elevated enough to direct the flow of water away from the home and toward the street.
Is water pooling up near the house? This is another drainage problem where the ground next to the house is lower than the rest of the yard. If this problem is not fixed, water could get into the basement or crawlspace and cause damage to the foundation.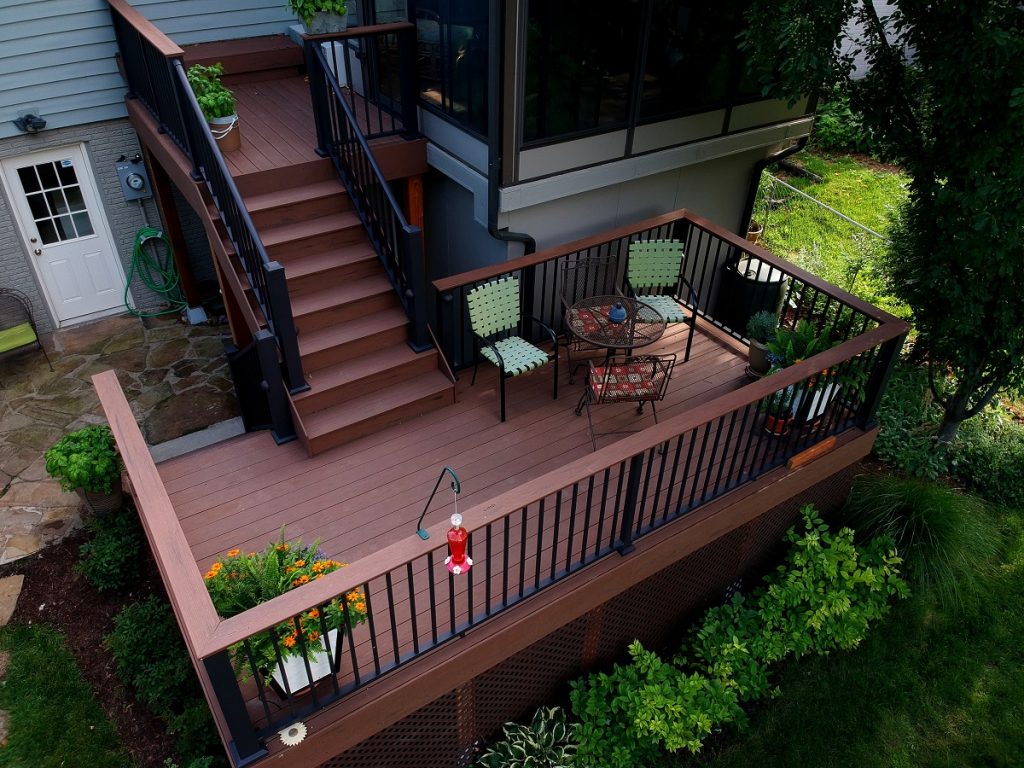 Does the pool overflow when it rains? Most pools have an overflow system built in where the excess water is released out into the yard through a series of underground pipes. If you notice your pool is overflowing, then the issue may be a clog in the overflow system.
Does water pool around storm drains? If you have storm drains in your yard but notice water is pooling, you need to check to see if the drain is clogged. Leaves, grass clippings, and other debris could be blocking the drain inlet.
Does water pool in decks, balconies, or patios? If it does, the deck, balcony, or patio may require resurfacing so that it is slanted to direct water away from the home. Alternatively, you may need to have a drain installed to remove excess water.
As can be seen, deck waterproofing and home waterproofing is necessary in Southern California.
For professional deck waterproofing, resurfacing, repairs, and restorations in the Greater Los Angeles Area, please feel free to contact Capital Deck & Stair for waterproofing at (424) 339-0953 today!
No matter what kind of commercial property you have, a walking deck is a great way to create a beautiful outdoor space for clients, customers, and employees. Even with a protective roof or awning, however, exposure to the elements can wear your walking deck down all too soon. Here are just a few reasons why deck surface waterproofing is so important.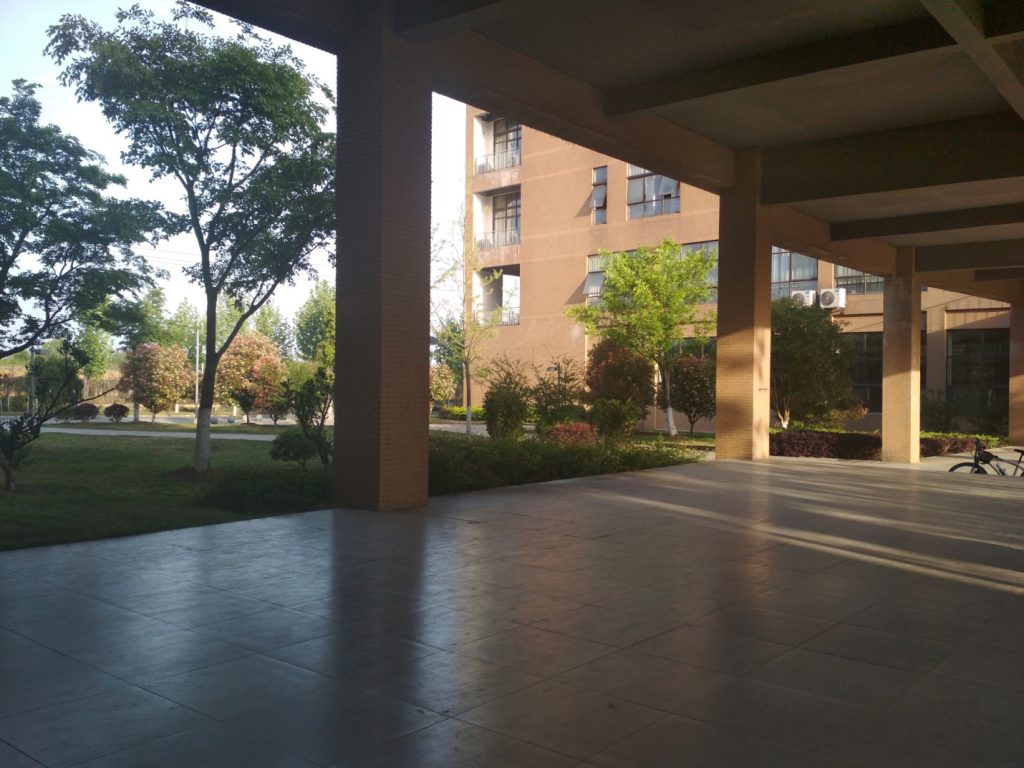 It Protects Structural Integrity, Extending the Life of Your Deck
When water penetrates down into porous deck materials (certain types of rock, tile, concrete, etc.), it begins to physically break down the material, undermining its strength and durability. Once the structure of the material is sufficiently weakened, problems like cracks, chips, and crumbling can start to appear.
While hairline cracks and other slight damage may be able to be filled or repaired, more severe damage could require total demolition and reinstallation of your walking deck. By applying a waterproof deck coating, you can keep the materials durable for much longer.
Walking Deck Damage Could Pose a Risk of Injury to Guests and Patrons
When you've got a walking deck, you can expect people to—you guessed it—walk on it! As such, water damage poses risks not just to your deck but also to the people who use it. Broken, uneven, or shifting portions of deck could lead to slips, trips, and falls on your property. A person could be seriously injured—and you'd be liable for it.
It Keeps Your Property Looking Beautiful and New
Water spots, stains, cracks, and other wear and tear on your deck aren't great for your building's aesthetic. Not only does damage negatively affect your property's curb appeal, but it can also leave patrons with a negative image of your company's standards and affect your public reputation. Keeping your walking deck free of water stains and mold growth also makes it a more pleasant place for your employees, clients, and business partners to walk and talk.
Water Damage on Your Deck Could Lead to Problems Elsewhere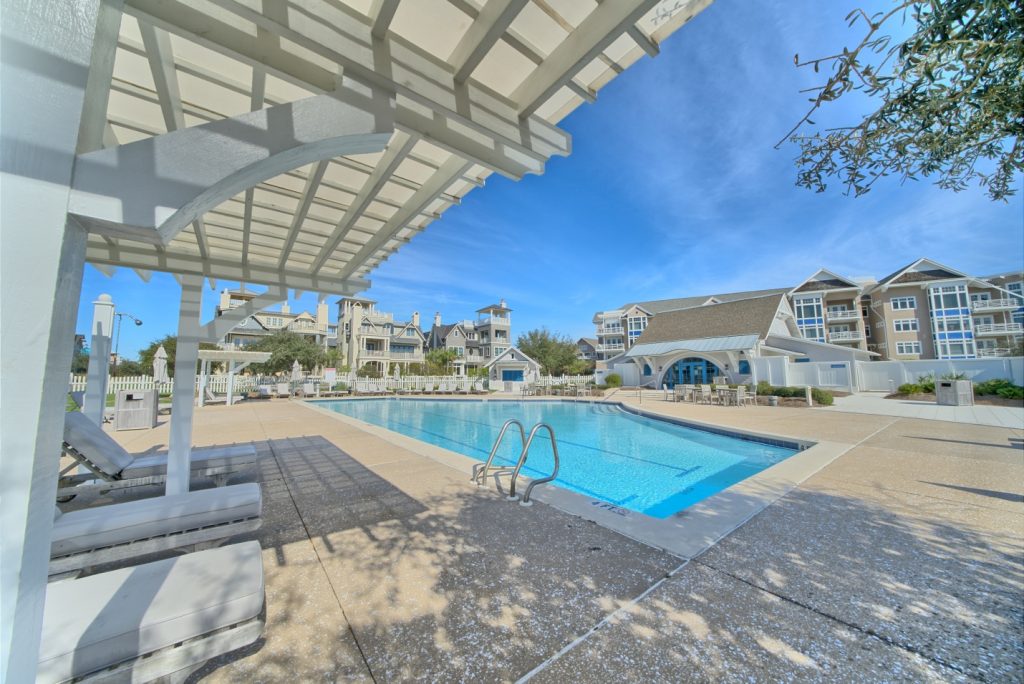 In some cases, like when your deck is exposed to heavy rain or flooding, water can flow down into damaged areas and beneath the deck, leading to shifting and erosion of the land underneath. If that water manages to leak into your building or erode the area under the foundation, your problems can quickly become much worse (interior water damage, mold, etc.).
Protect Your Walking Deck with Waterproofing from Capital Deck & Stair
If you've got a walking deck, pool deck, or another type of deck somewhere on your commercial property, make sure you protect your investment and the people who use it by having it professionally waterproofed. At Capital Deck & Stair, we provide expert sealing, coating, and waterproofing services for concrete walking decks, pool decks, garage floors, stairs, and much more.
To learn more about the benefits of professional deck sealing or request a free estimate for walking deck waterproofing, call us at (424) 339-0953 today.
The Common Culprits of Deck Deterioration

When you invest funds in an outdoor deck, you want its beauty and structure to last as long as possible. To prevent cracking, staining, and other damage, make sure you protect it properly against these major contributors to deck deterioration.
Moisture and Water Damage
Rain, spills, pool water, and humidity can wreak havoc on your deck, especially if it's made from a porous material. Sitting water can create unsightly stains, while water that leaks underneath your deck can lessen its stability and leave it vulnerable to cracking by eroding and shifting the soil. Regular exposure to water can eventually break down the material and wear down the deck's structure.
Even if your deck appears to be dry, excessive moisture in the materials can lead to the growth of mold and/or mildew, creating gray-green splotches that may not be fully removed by surface cleanings. Over time, these molds actively help break down porous materials, further undermining your deck's integrity.
Daily Sun Exposure
Unless your deck is fully shaded, it's likely to be bombarded with a lot of sunlight. Certain stones, tiles, bricks, and other materials can eventually fade in the sun, leaving what was once a bold and lively deck looking pale and weathered. A pool deck that is constantly getting wet and drying out under the hot sun may also be at a greater risk of cracking due to the fast evaporation of water.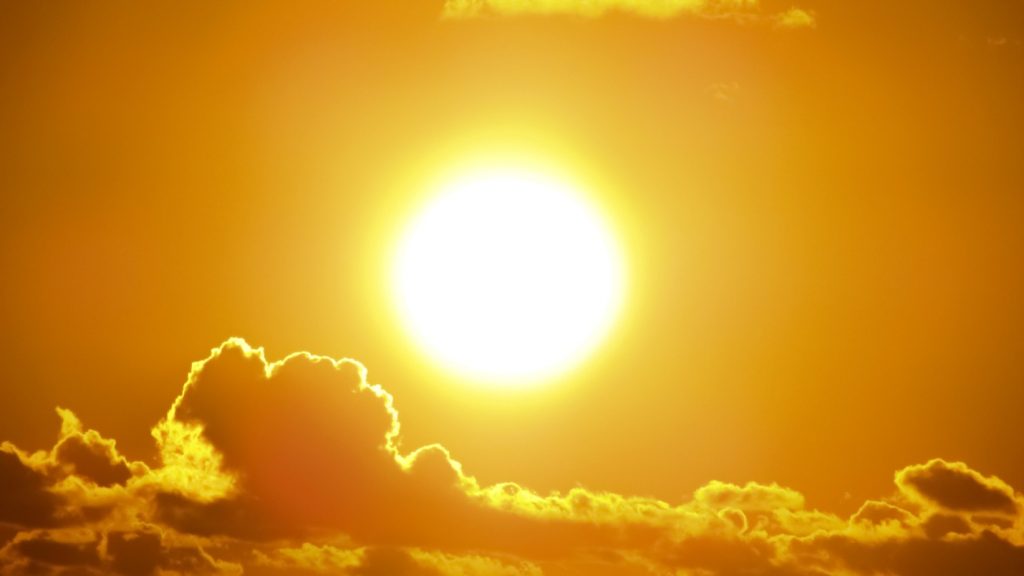 Los Angeles commercial waterproofing contractors like Capital Deck & Stair can apply a specialized UV coating to your deck that will slow the damaging effects of sunlight. As a bonus, the deck won't absorb as much heat, making it easier to go barefoot!
Wear and Tear from Regular Use
Even if your deck is well protected upon installation, it will eventually wear down and need some sort of maintenance or repair simply due to normal use. Surface chips, scratches, stains, and other minor issues can add up over time, ultimately requiring professional restoration.
This kind of deterioration is just part of deck ownership. Obsessing over it will only hamper your enjoyment. If you focus on regular maintenance and accident prevention, you should have plenty of time before you ever need to have your deck repaired, resurfaced, or resealed.
Protect Your Deck with Professional Waterproofing and Sealing
The professional residential and commercial waterproofing contractors at Capital Deck & Stair are masters of deck resurfacing, waterproofing, and sealing. Whether you've got a brand new deck to protect or an old deck that you want to be restored to its former glory, we have the tools and expertise you need to get great-looking, long-lasting results.
Our services aren't just for homeowners—businesses looking for Los Angeles commercial waterproofing services can trust our technicians to provide quality service and protect decks of all kinds from damage, even in areas of heavy foot traffic.
Call (424) 339-0953 to discuss how we can help you keep your deck in great shape for as long as possible.