How to Waterproof a Balcony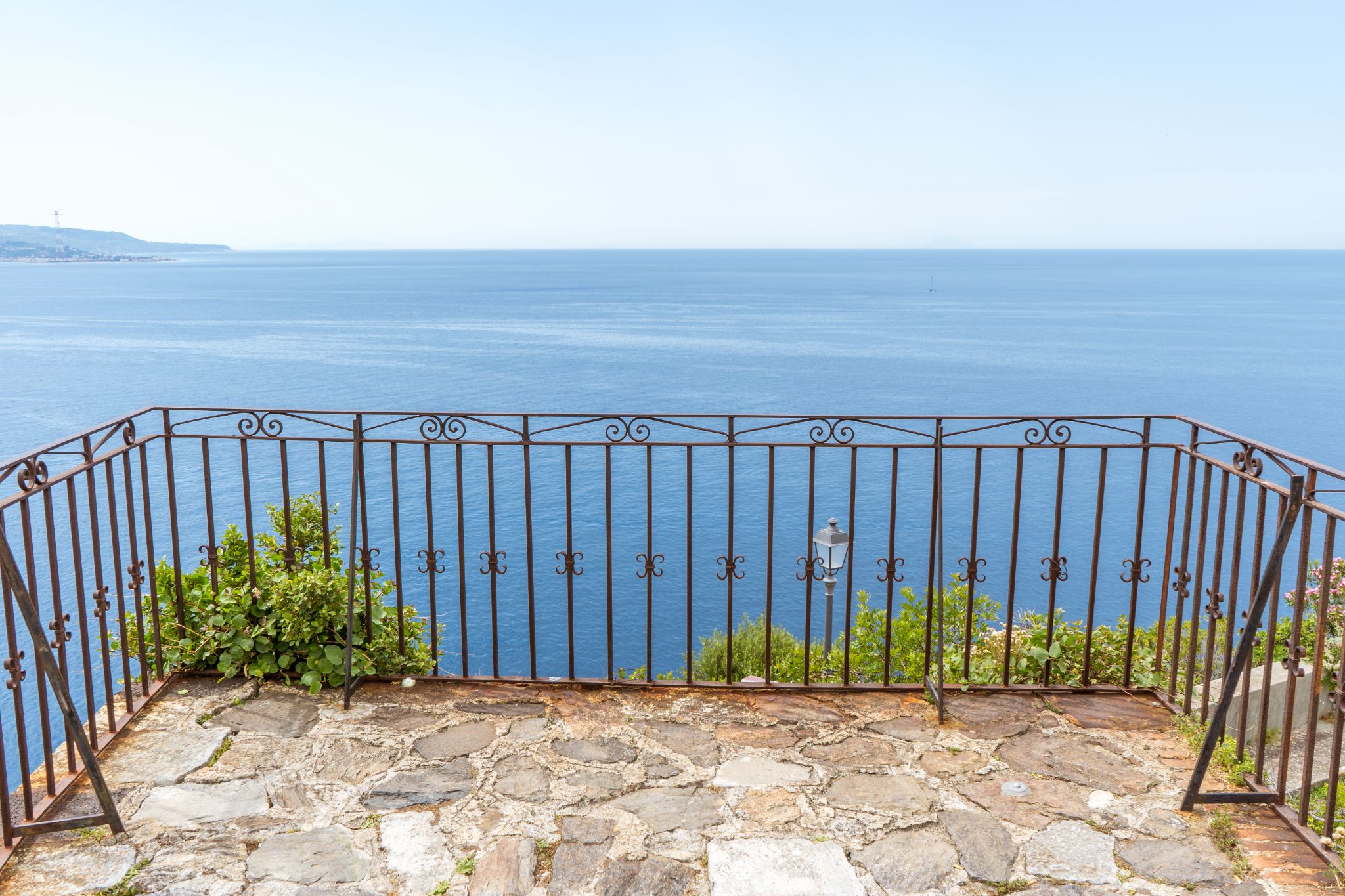 Waterproofing your balcony is one of the best ways to keep it strong and safe for years to come. Since balconies are constantly exposed to rain and harsh weather conditions, balconies without thorough waterproofing often begin to deteriorate within only a few years.
Thankfully, there are a few things you can do to waterproof and secure your balcony. While there are a few DIY options available, a professional can help in some unexpected ways—many of which are also unexpectedly affordable.
About Balcony Waterproofing
Deck waterproofing is the process of applying a waterproof coating or sealant to your deck's surface. While the exact coating used may vary depending on the surface material, the underlying principle is the same: creating a barrier between water and your deck.
Deck Dangers: The Importance of Waterproofing
Waterproofing is highly recommended for all outdoor surfaces, especially decks and balconies. Since these surfaces receive constant exposure to the elements, having a protective coating is crucial for protecting the structure against damage and deterioration.
Water and weather aren't the only deck dangers, however: Foot traffic, furniture, and other forms of wear and tear can also affect your deck or balcony's integrity. Thankfully, waterproof coatings also help guard against this extra wear and tear by enhancing the overall durability of your outdoor surfaces.
For many property owners, however, waterproofing seems more like an expensive "add on" than a valuable investment—until their balconies start falling apart, that is!
Do I Need Balcony Waterproofing?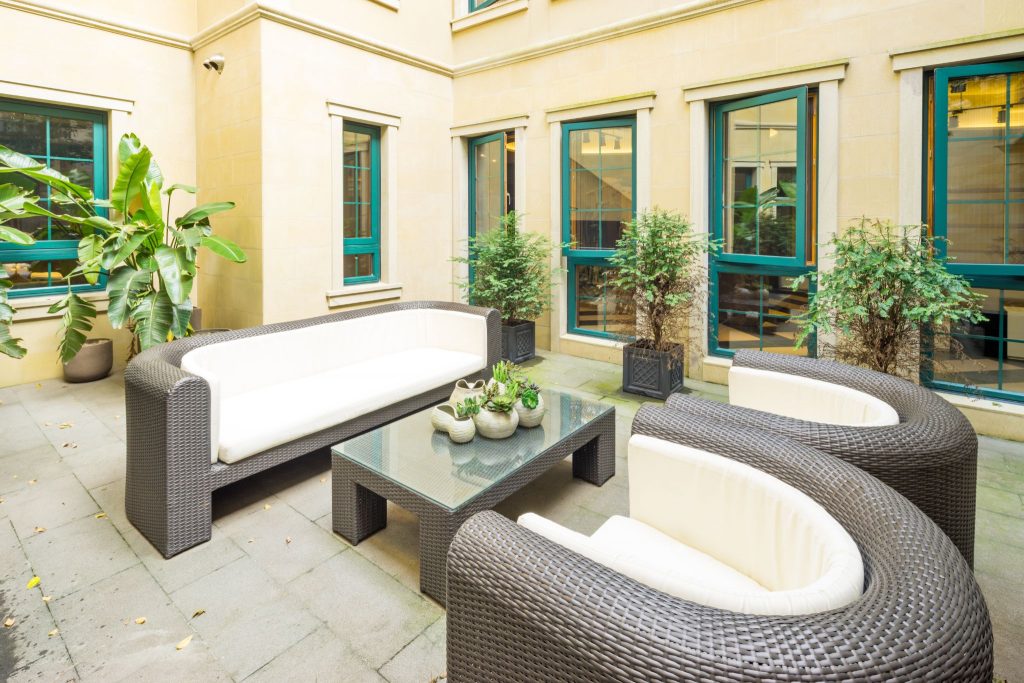 Every balcony in every climate can benefit from waterproofing in some way. The benefits are especially clear for balconies in wet and humid climates with high amounts of regular rainfall. Here, waterproofing not only protects surfaces during rainstorms but helps prevent rot and rust forming from ambient humidity and trapped water.
What about dry climates? Don't be fooled: Balconies and decks in dry climates are especially susceptible to water damage since long periods of dryness can make wood and other materials soak up moisture like a sponge. As a result, when rain or water finally does come, the resulting water damage can be especially bad.
In addition to protecting the balcony itself, waterproofing also helps protect the surrounding structure from residual water damage while also maintaining and preserving your balcony's original finish. With all these benefits, many property owners are quick to start waterproofing themselves.
The Balcony Waterproofing Process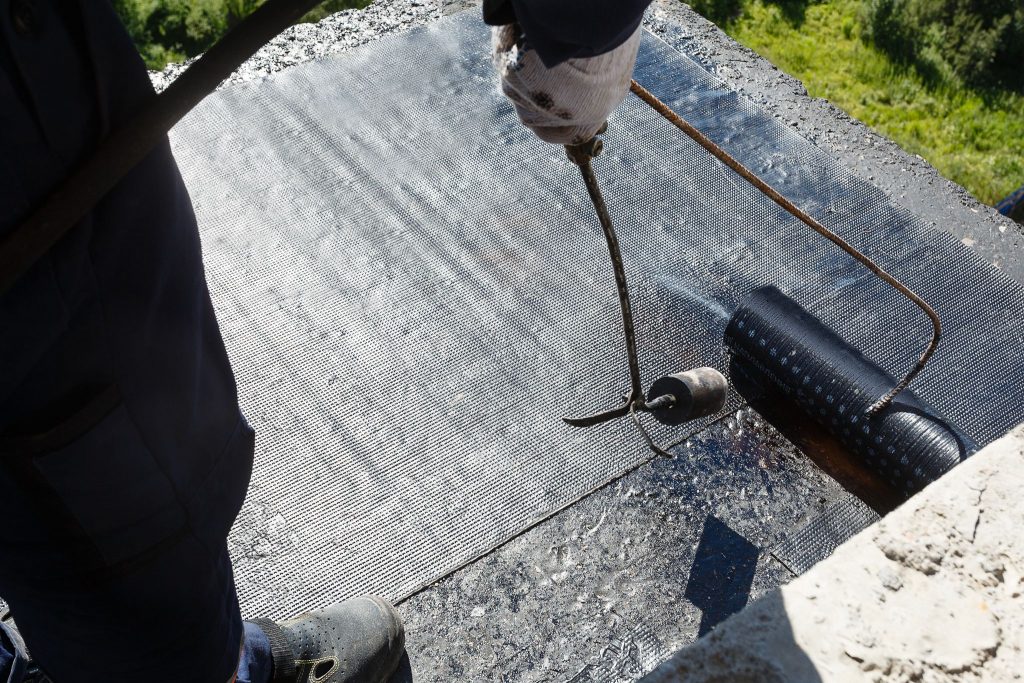 There's more to balcony waterproofing than just brushing on a finish coat! Like painting and other surface treatments, waterproofing requires a careful combination of surface preparation, application, and finishing to form a proper seal.
Surface Preparation
Most waterproof coatings require a clean and well-prepared surface to adhere properly. While preparation methods can vary, depending on the surface material, all surfaces should be thoroughly cleaned and free of dirt, debris, and dust before coating.
While concrete or masonry surfaces require little preparation beyond cleaning, wood and metal—two very common balcony materials—require extra preparation. Wood, for example, should be thoroughly finished and sanded before applying waterproofing. Metal surfaces should also be completely free of rust; otherwise, the rust will continue to develop regardless of the waterproof coating.
In addition to cleaning the surface, you may also need to fill in cracks with a polyurethane sealant or apply a primer. Whether you'll need to use a primer depends on your balcony's surface material and the type of waterproof coating you've chosen.
As you might be able to imagine, most of the work involved with waterproofing is in the preparation! Just like with painting and finishing, however, preparation will determine the quality and integrity of the waterproof coating.
Waterproofing Application
With the surface thoroughly prepared, the waterproofing can finally begin!
Depending on your balcony's shape and construction, waterproofing will require laying strips of PVC/mesh waterproofing membrane along all corners and joints. These strips are first secured using a liquid waterproof coating as an adhesive and laying them on while the coating is still wet. Once the strips are set, a second coat of waterproofing is applied over the strips to seal them completely.
It's also worth applying the same process to the edges and drains of your balcony where possible. Edges and drains receive the greatest amounts of water flow and should also be sealed with PVC/mesh strips before applying the final coat.
Finally, with mesh applied to corners and other hard-to-reach or "high flow" areas, a final coat of liquid waterproof coating is applied using a roller brush or spray applicator. Once the coat dries, the balcony will be completely waterproof—assuming preparation and application were done correctly, of course!
Long-Term Care
Though waterproof balconies are relatively low-maintenance, the coating can start to wear down after years of wear and tear. As a result, your balcony will likely require regular re-coatings over the course of its life. How often you'll need to re-coat your balcony will depend on your climate and your balcony's exposure to rain and regular use.
DIY or Professional?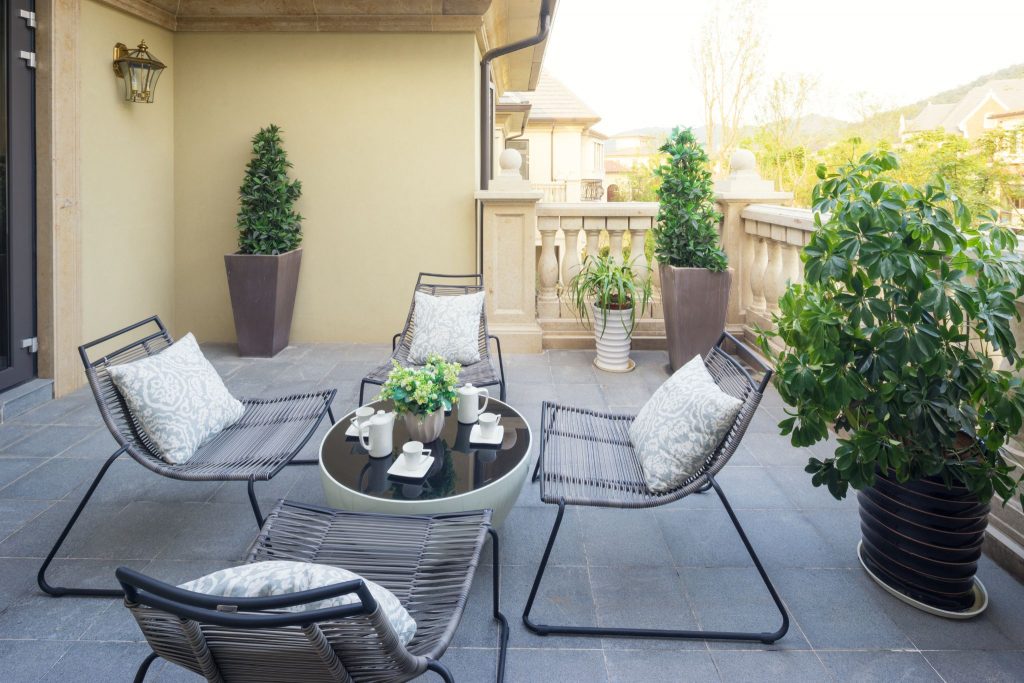 While it's definitely possible to waterproof your balcony by yourself, it's an incredibly laborious process that requires careful planning and preparation.
Since a waterproofing job can easily go awry without the right application, it's usually best to call a professional to ensure a thorough job and ultimately save time and money. Waterproofing professionals will also be able to identify key areas on your balcony that may need more waterproofing than others.
When in doubt, the Capital Deck & Stair team is here to help! For over 30 years, our family-owned-and-operated team has helped property owners throughout the Los Angeles area waterproof and protect their balconies, decks, and more. For more information and a free quote, call us at (424) 339-0953!