How Often Should I Resurface My Pool Deck?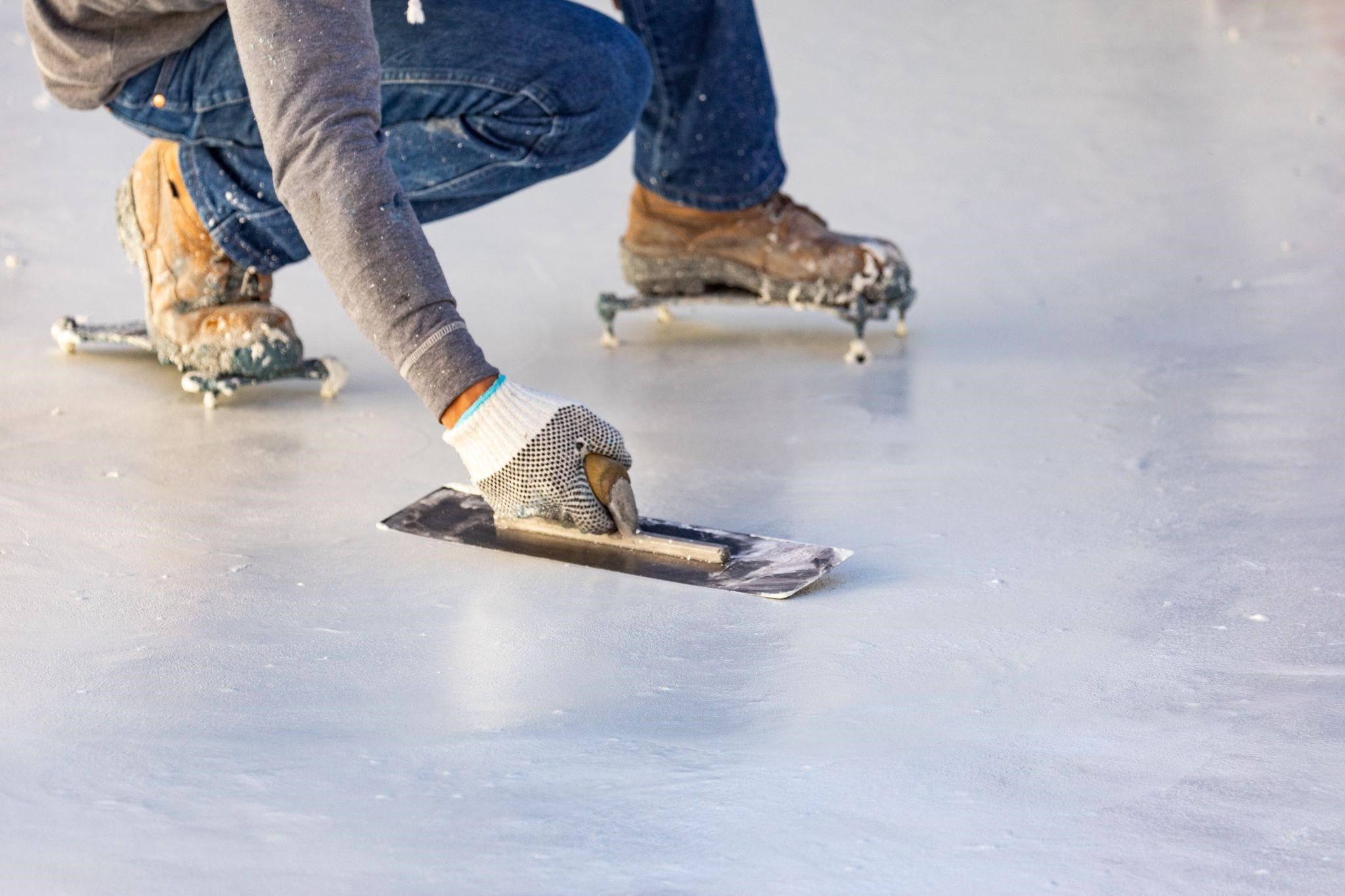 The best pool decks are durable, waterproof, and rugged and have anti-slip properties that allow those walking on them to have traction even when the deck is wet. Over time, this exposure to water will eventually cause wear and tear to a deck's surface, causing it to crack and become unstable. This means it's extremely important both for your deck and for your pool to make sure that your deck is regularly resealed to retain its waterproof qualities.
How often should you reseal your deck? The answer isn't always straightforward, as it depends on a number of different factors. Here are some of those factors and what they mean for resealing your pool deck.
Deck Material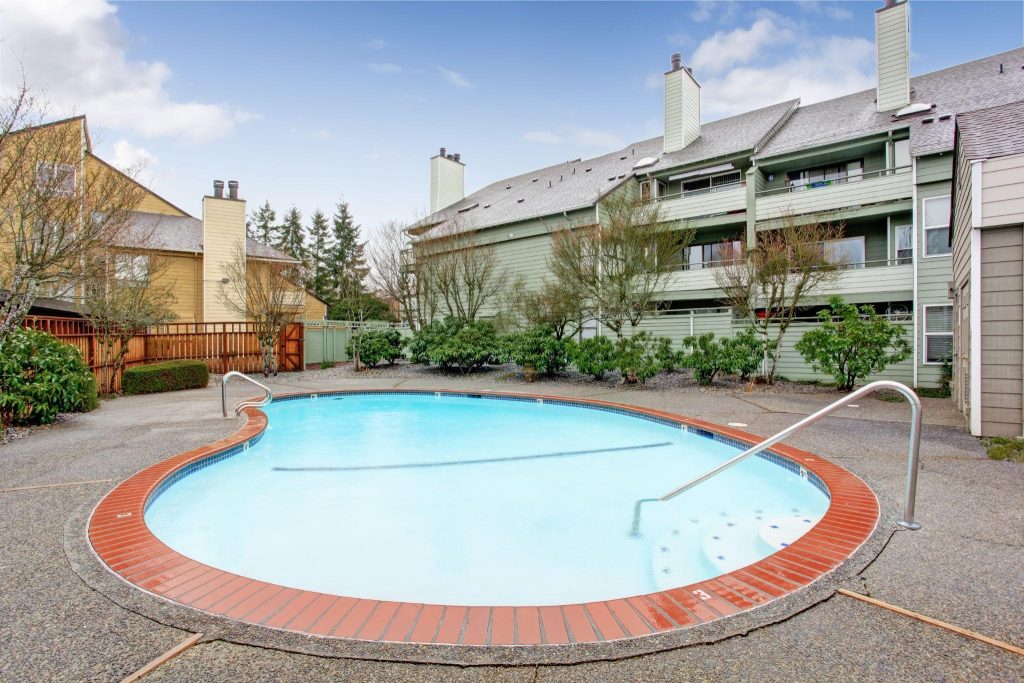 Pool decks are constructed from lots of different materials. While most are a form of textured concrete, some people opt for a more natural look using sandstone slates. Some even use clay tiles or marble as their deck surface.
While a good waterproofing job should last at least a couple of years for each of these materials, concrete and other hard materials tend to have better water resistance than softer materials like sandstone.
How Often Should You Seal Concrete Pool Decks?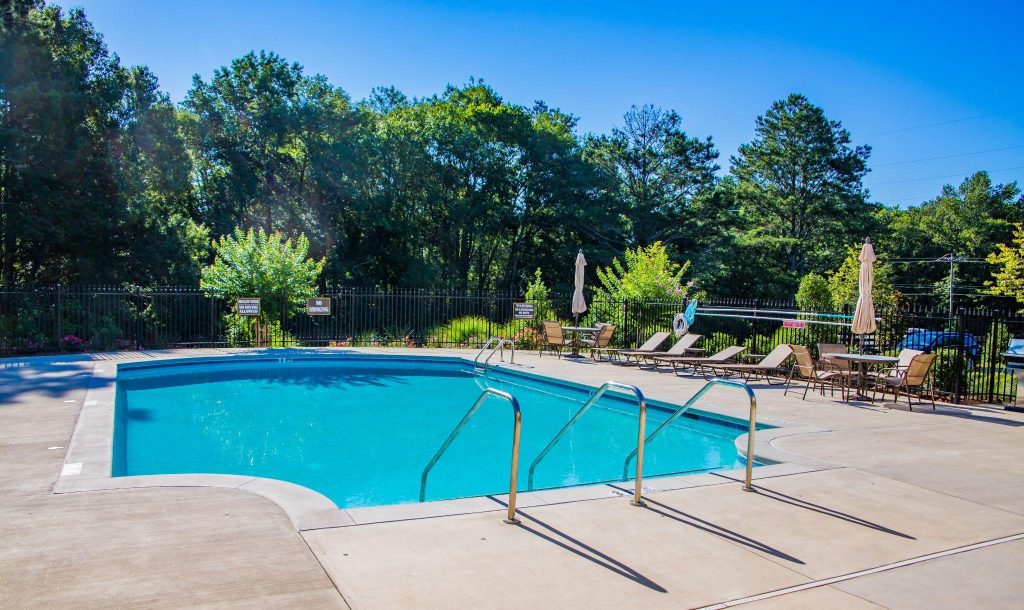 It doesn't matter how you applied the seal for your pool deck. After constant weather exposure and UV rays, you'll need to reseal it. The resealing should be done every two to five years for concrete surfaces.
The best way to determine whether your decorative concrete pool deck needs a new sealing coat is to pay attention to external damage. For instance, you will notice that there are signs of wear and tear on the concrete surface. After a few years, you might also notice that water soaks into the surface instead of beading up.
These are some of the benefits of resealing your concrete pool decks:
Concrete pool deck sealers can enhance the overall look of your deck, turning a rough material into decorative concrete.
Some concrete sealers provide a slip-resistant surface, perfect for preventing accidents. It is an essential feature if you have kids constantly running around the swimming pool.
The right sealer can also tint your concrete deck, enhancing its colors. Colored concrete is becoming more popular for residential and commercial pools.
If you are unsure whether your deck needs sealing, you can contact us. At Capital Deck & Stair, our team is ready to solve any doubts you might have about the pool deck sealing process.
Deck Use Level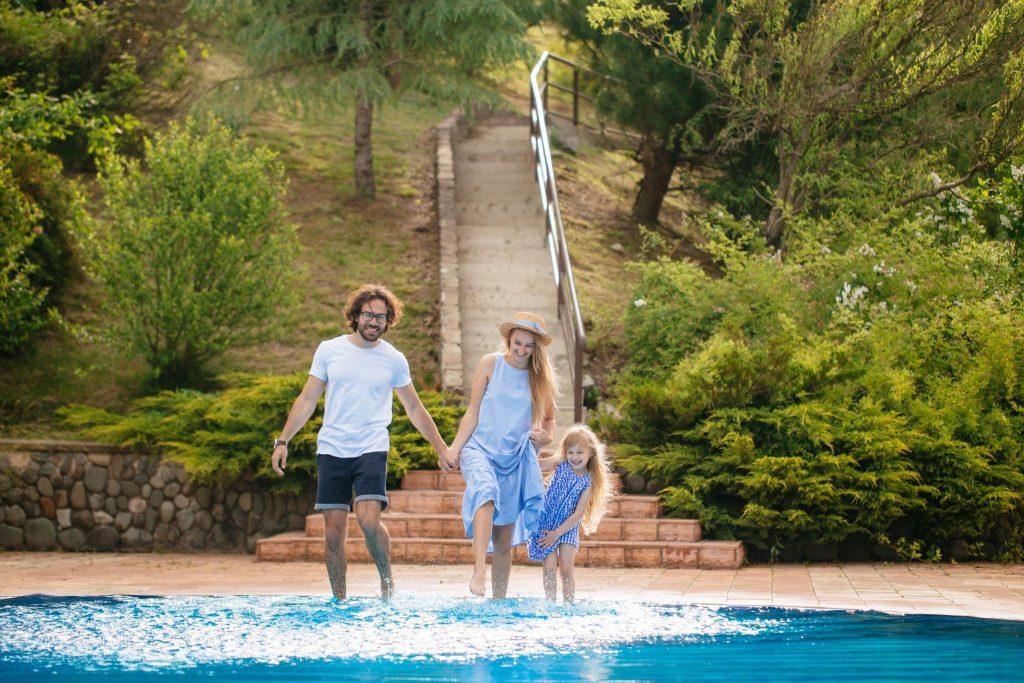 Is your pool a gem of your backyard that only sees use a few times per year? If so, you probably won't need to resurface and reseal it for quite a bit longer than a pool that's used regularly and heavily every day. A public pool at a local park is going to need a lot more care far more often than the same pool deck at a private residence.
Environment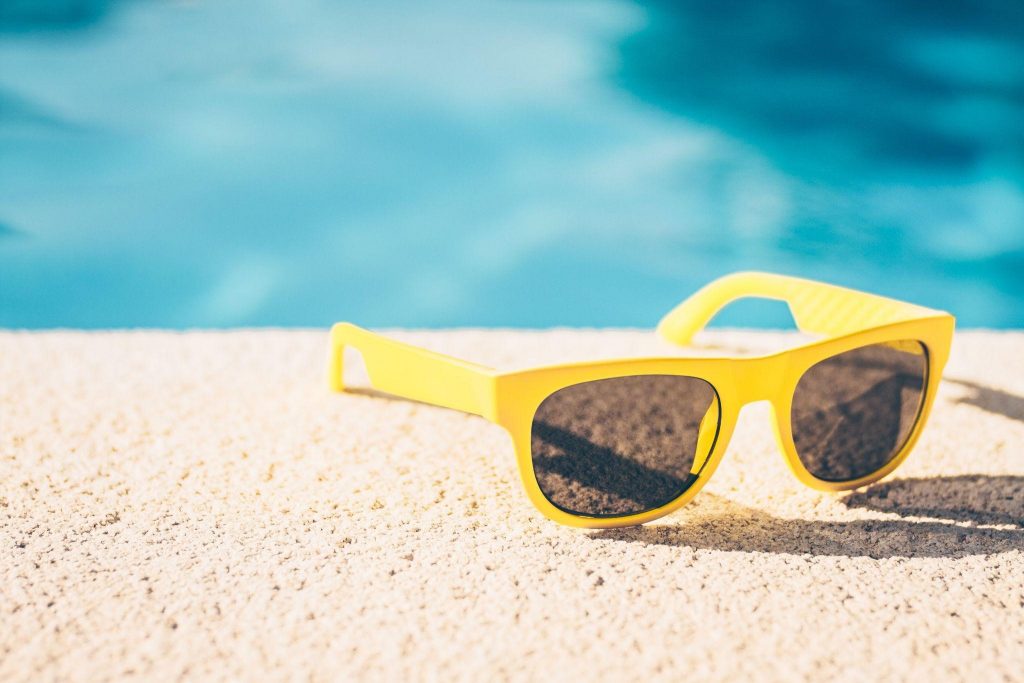 Where your pool deck is and what level of exposure to the elements it receives also influences how long a waterproof seal will last. Ultraviolet exposure and lots of heat will eventually cause a waterproof seal to wear out and become less effective. Therefore, a pool deck that receives long hours of sun exposure every day will need to be sealed far more often than one covered by shade or sits indoors.
Reseal Your Concrete Deck with Capital Deck & Stair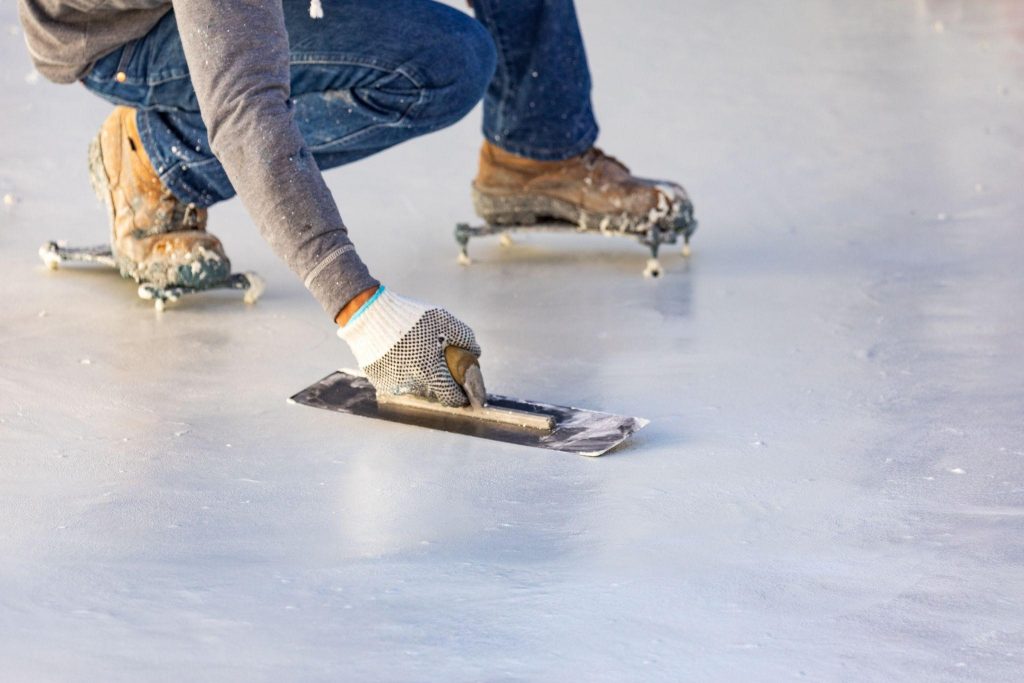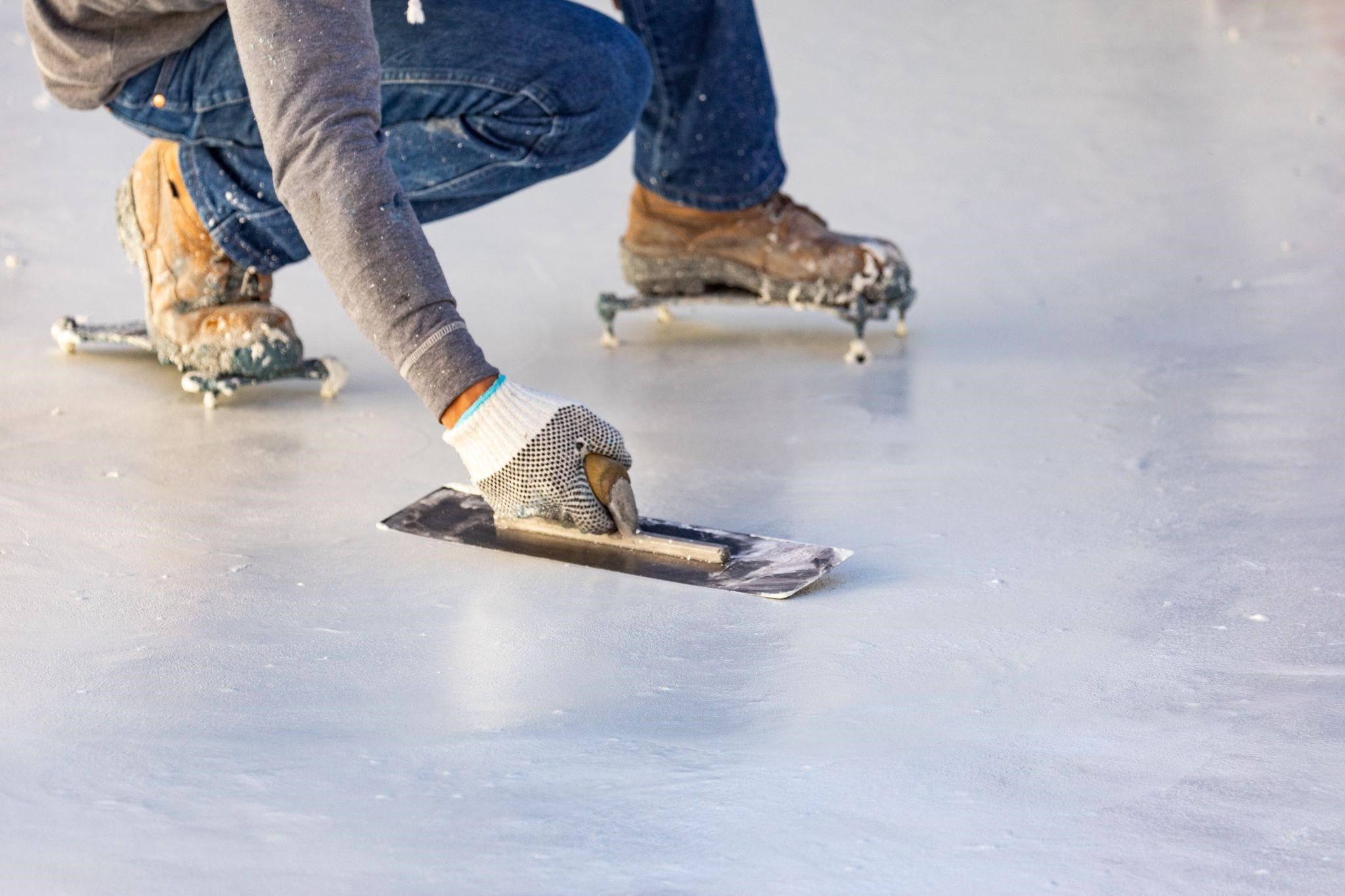 If your deck needs resealing, look no further than the deck waterproofing experts of Los Angeles. At Capital Deck & Stair, we have everything you need to keep your decks protected and looking stylish. Our team can reseal your concrete decks in no time while using only the highest quality of materials.
Call us at (818) 697-6334 to request an estimate or schedule your service. You can also check out our website to learn more about our deck waterproofing and sealing services.