Rainproofing Your Balcony
If your balcony is your happy place, you want to spend as much quality time out there as possible, even when it's raining. Yet when the rain blows straight onto your balcony, everything gets soaked. Not only that, but rain can seep into your furniture and into the concrete, making repairs from a balcony waterproofing contractor necessary. This guide will reveal how to rainproof your balcony in a few simple ways.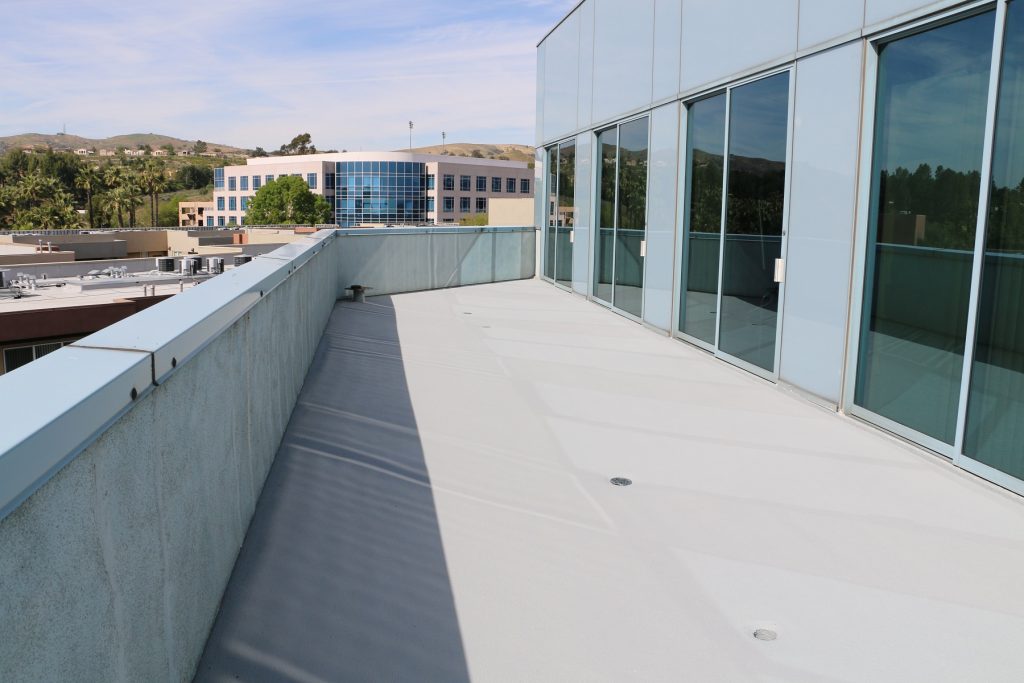 The Right Outdoor Furniture
The first thing to do is take a look at the furniture that's out on your balcony already. If it's rusty-looking, faded, or still soggy from the last rainstorm, it's time to replace it—but with what? Furniture that's made to stand up to all kinds of weather, and there's a lot of it out there. It all depends on your taste but, if you're going with wood or cushions, there are some cautions.
In order to last, wooden outdoor furniture needs to have been treated with waterproofing sealant. As far as cushions go, not all are created equally. If you don't want to have to bring your cushions in during a rainstorm or to cover your furniture, then simply ensure your cushions are made with quick-dry foam in addition to having a water-resistant cover.
Use Waterproof Decor
If you use your balcony as an outdoor living room, you likely love to decorate and light it up. Over time, your décor and lights will lose their luster to rust unless they're made for being outside. Of course, you should always choose balcony lights that are waterproof and made for outdoor use only. As for decorative items, resin, glass and stone are all ideal.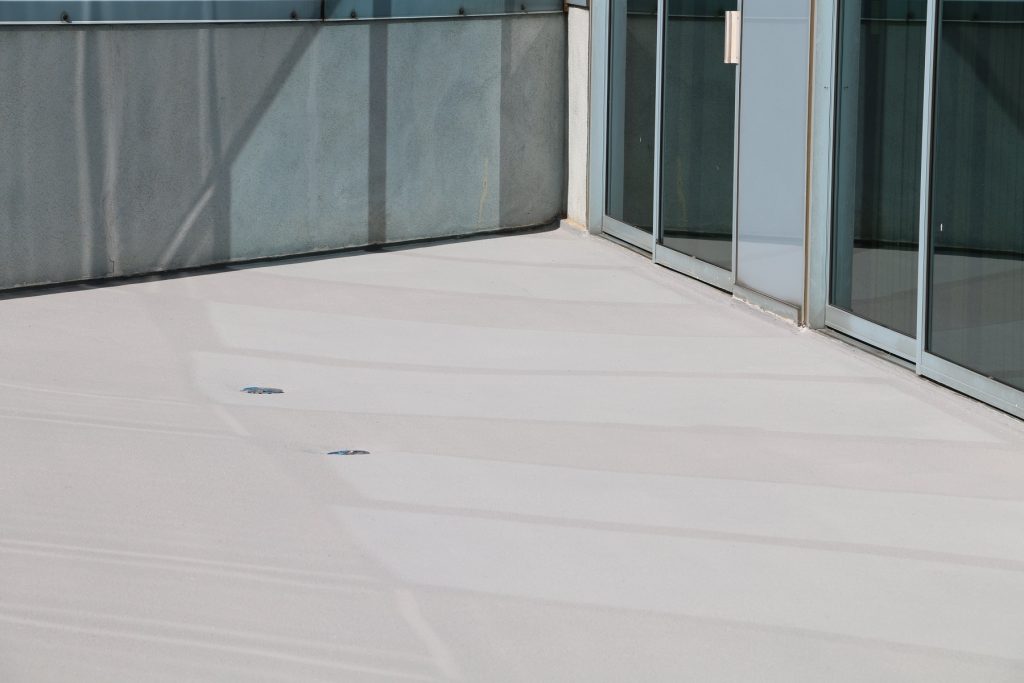 Proper Plant Drainage
The plants on your balcony will love the rain, but they can only consume so much before they become waterlogged. When this happens, your plants and your balcony can be at risk. Rain will drip through the bottom of plant pots straight onto—and into—the surface, requiring balcony deck repair.
The best thing to do is change your soil if it's made for gardens. Garden soil doesn't work well in plant pots because it's too dense and, as a result, is more likely to overflow. Denser soil will also make it more difficult for plants to root. Potting soil is looser, is easier for roots to move through, and will allow water to move more easily to the bottom.
You'll want to make sure there are enough holes in the bottom of pots as well, although this will still mean that water hits your balcony. However, when you choose to seal it, rainwater will bead up on your balcony instead of soaking into it.
Cost-Effective, Guaranteed Waterproofing
When you want to save your balcony or deck from the rain, quality matters. Capital Deck & Stair is a balcony waterproofing contractor offering durable, high-quality solutions that dramatically increase your home value without the high cost. Call today to get a free estimate: (424) 339-0953.