Six Staircase Maintenance Tips for Home Owners
Six Staircase Maintenance Tips for Home Owners
Stairs are a great alternative to elevators. They don't have any moving parts and don't require weekly maintenance. You also do not have to pay for the electricity to run them, and they're always working, day and night.
That being said, they most definitely need some periodic maintenance; otherwise, you'll have a big expense on your hands. Either you'll get sued by someone who fell down your staircase or you will end up in the hospital after falling down your own stairs.
Many people choose iron-based precast staircases for their durability and longevity; however, iron does corrode over time, especially in wet weather. Besides the obvious falling hazard, who wants an unsightly rusting staircase devaluing their property?
Tips on How to Protect Your Exterior Iron Stairs
At Capital Deck & Stair, we've applied our 30 years of experience in both waterproofing and installing iron-based precast staircases to give you our six best staircase maintenance tips.
Tip One – Be Proactive and Look for Early Signs of Step Damage
Keep a close eye on your stair treads for signs of damage. This could be a stair tread that feels loose under your feet or has cracks appearing on the surface. Repairs at this early stage are usually quick and inexpensive. This is the time to call in the experts so that minor problems don't become major problems.
Tip Two – Inspect Your Outdoor Iron Stair Railing for Signs of Rust or Paint Flaking
It doesn't take very long for rust to set in, so make sure the protective coating on your stair railing isn't started to crack or flake off. The intense heat in the summer causes expansion and contraction of the iron railing so paint and other protective coatings can start to crack and then flake off when people's hands are gripping the railing.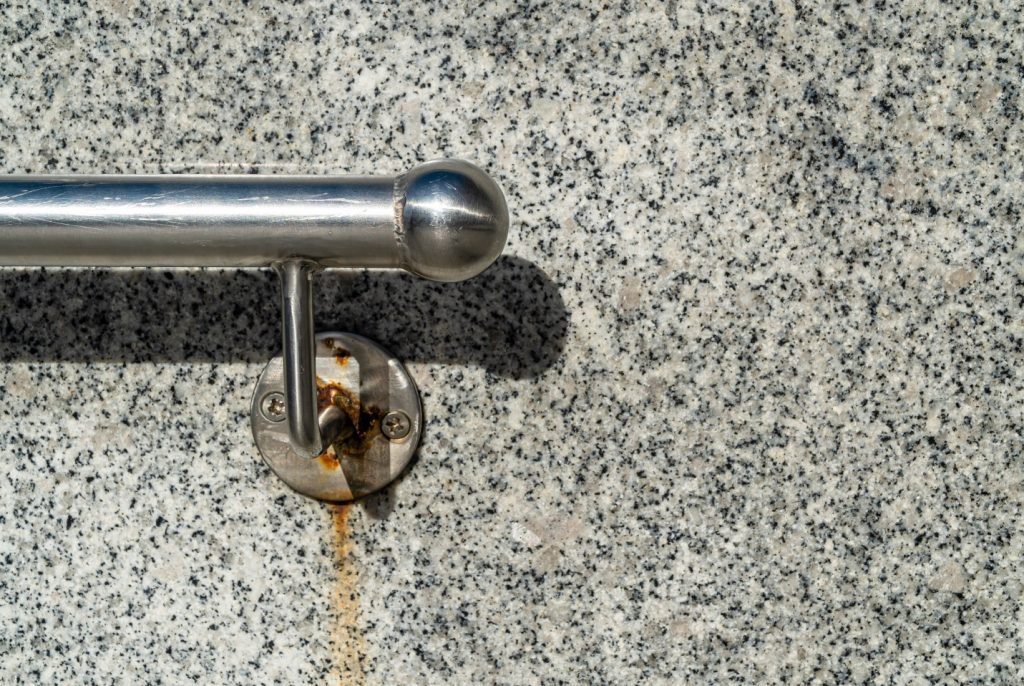 Tip Three – Check the Handrails to See That They Are Not Coming Loose from Their Mountings
Handrails can sometimes become loose from excessive use or poorly attached mountings. Make sure your railings are firmly attached to the wall or wherever they are mounted.
Tip Four – If You Have Metal Stairs, Inspect the Holes in the Treads
Some outdoor metal stairs have treads that are perforated to allow water to drain through.   These small holes are often the first places to show signs of rust. Look for holes that have begun to rust or holes where the protective coating is starting to flake off.
Tip Five – Go Beneath Your Stairs and Inspect Them from Below
It's not enough to just examine the stairs as you're walking up and down the staircase. You could have unseen damage right under your feet, beneath the staircase. If space permits, poke your head underneath the staircase to see if you notice any signs of damage or rust. Just be careful to watch your head.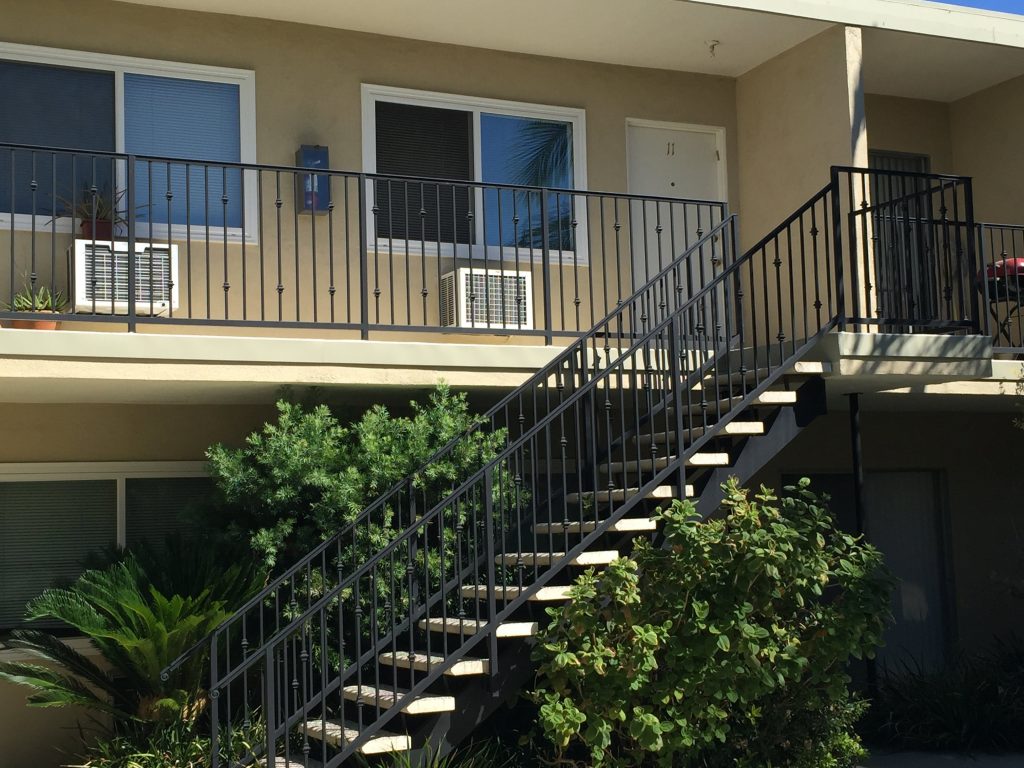 Tip Six – Consider Waterproofing Your Iron Staircase
Waterproofing exterior stairs will extend the life of your stairs and the iron railings and help prevent water damage. This is especially important if you have iron stairs outdoor that are exposed to the elements.
If you see any of these signs of damage, or just want an estimate on waterproofing or upgrading your staircase, give us a call at 424-339-0953. We service Los Angeles and Orange County.