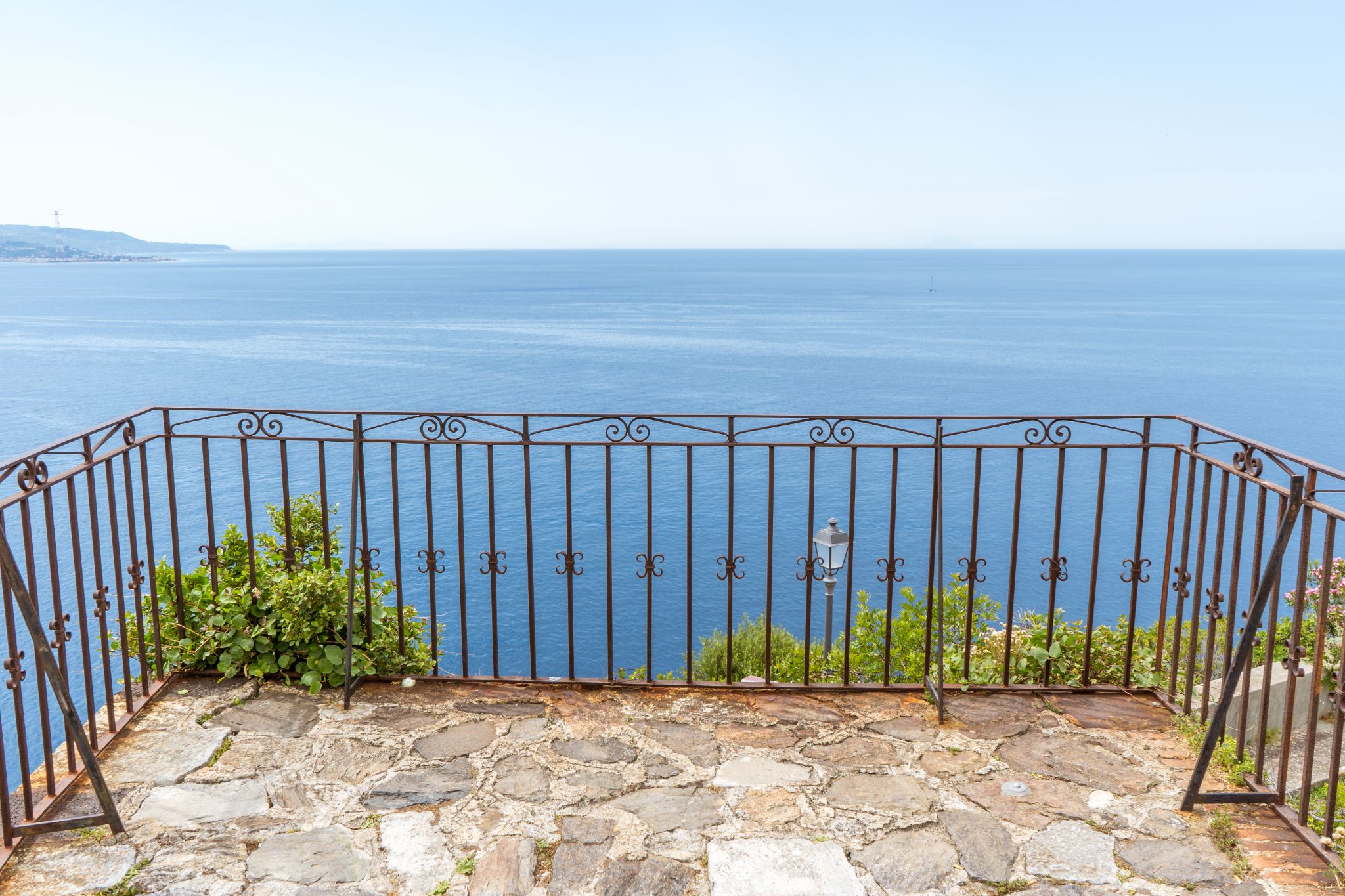 Waterproofing your balcony is one of the best ways to keep it strong and safe for years to come. Since balconies are constantly exposed to rain and harsh weather conditions, balconies without thorough waterproofing often begin to deteriorate within only a few years.
Thankfully, there are a few things you can do to waterproof and secure your balcony. While there are a few DIY options available, a professional can help in some unexpected ways—many of which are also unexpectedly affordable.
About Balcony Waterproofing
Deck waterproofing is the process of applying a waterproof coating or sealant to your deck's surface. While the exact coating used may vary depending on the surface material, the underlying principle is the same: creating a barrier between water and your deck.
Deck Dangers: The Importance of Waterproofing
Waterproofing is highly recommended for all outdoor surfaces, especially decks and balconies. Since these surfaces receive constant exposure to the elements, having a protective coating is crucial for protecting the structure against damage and deterioration.
Water and weather aren't the only deck dangers, however: Foot traffic, furniture, and other forms of wear and tear can also affect your deck or balcony's integrity. Thankfully, waterproof coatings also help guard against this extra wear and tear by enhancing the overall durability of your outdoor surfaces.
For many property owners, however, waterproofing seems more like an expensive "add on" than a valuable investment—until their balconies start falling apart, that is!
Do I Need Balcony Waterproofing?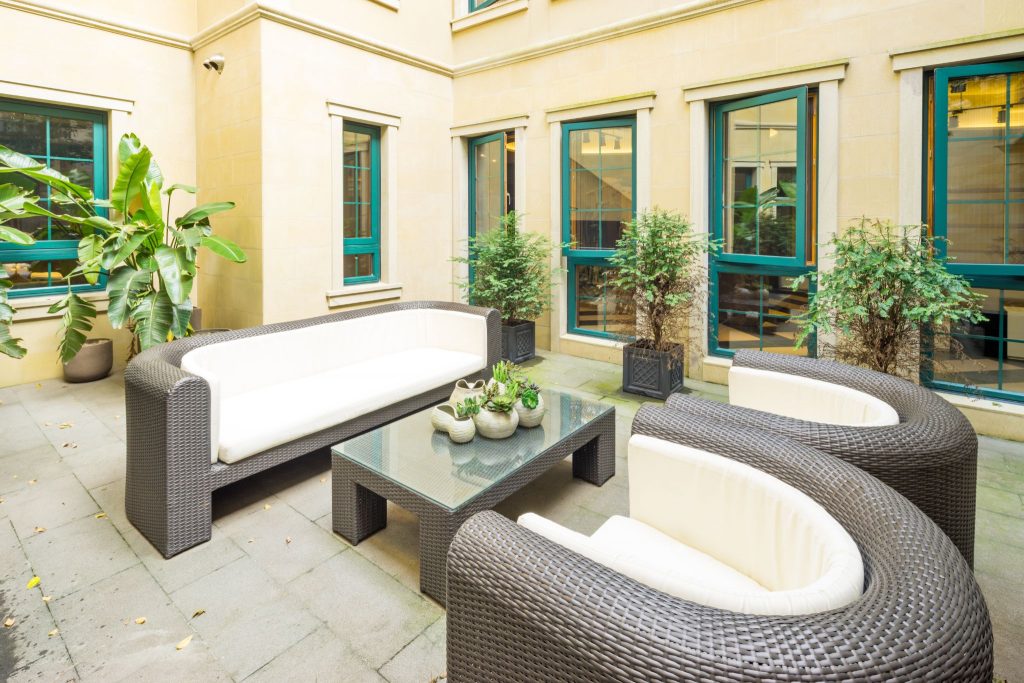 Every balcony in every climate can benefit from waterproofing in some way. The benefits are especially clear for balconies in wet and humid climates with high amounts of regular rainfall. Here, waterproofing not only protects surfaces during rainstorms but helps prevent rot and rust forming from ambient humidity and trapped water.
What about dry climates? Don't be fooled: Balconies and decks in dry climates are especially susceptible to water damage since long periods of dryness can make wood and other materials soak up moisture like a sponge. As a result, when rain or water finally does come, the resulting water damage can be especially bad.
In addition to protecting the balcony itself, waterproofing also helps protect the surrounding structure from residual water damage while also maintaining and preserving your balcony's original finish. With all these benefits, many property owners are quick to start waterproofing themselves.
The Balcony Waterproofing Process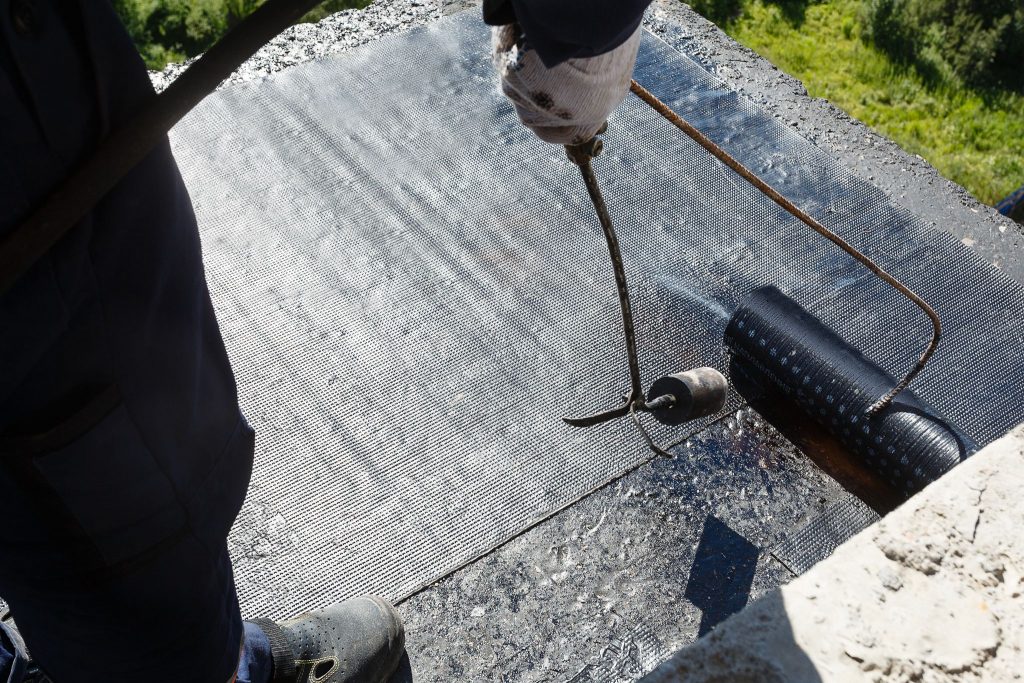 There's more to balcony waterproofing than just brushing on a finish coat! Like painting and other surface treatments, waterproofing requires a careful combination of surface preparation, application, and finishing to form a proper seal.
Surface Preparation
Most waterproof coatings require a clean and well-prepared surface to adhere properly. While preparation methods can vary, depending on the surface material, all surfaces should be thoroughly cleaned and free of dirt, debris, and dust before coating.
While concrete or masonry surfaces require little preparation beyond cleaning, wood and metal—two very common balcony materials—require extra preparation. Wood, for example, should be thoroughly finished and sanded before applying waterproofing. Metal surfaces should also be completely free of rust; otherwise, the rust will continue to develop regardless of the waterproof coating.
In addition to cleaning the surface, you may also need to fill in cracks with a polyurethane sealant or apply a primer. Whether you'll need to use a primer depends on your balcony's surface material and the type of waterproof coating you've chosen.
As you might be able to imagine, most of the work involved with waterproofing is in the preparation! Just like with painting and finishing, however, preparation will determine the quality and integrity of the waterproof coating.
Waterproofing Application
With the surface thoroughly prepared, the waterproofing can finally begin!
Depending on your balcony's shape and construction, waterproofing will require laying strips of PVC/mesh waterproofing membrane along all corners and joints. These strips are first secured using a liquid waterproof coating as an adhesive and laying them on while the coating is still wet. Once the strips are set, a second coat of waterproofing is applied over the strips to seal them completely.
It's also worth applying the same process to the edges and drains of your balcony where possible. Edges and drains receive the greatest amounts of water flow and should also be sealed with PVC/mesh strips before applying the final coat.
Finally, with mesh applied to corners and other hard-to-reach or "high flow" areas, a final coat of liquid waterproof coating is applied using a roller brush or spray applicator. Once the coat dries, the balcony will be completely waterproof—assuming preparation and application were done correctly, of course!
Long-Term Care
Though waterproof balconies are relatively low-maintenance, the coating can start to wear down after years of wear and tear. As a result, your balcony will likely require regular re-coatings over the course of its life. How often you'll need to re-coat your balcony will depend on your climate and your balcony's exposure to rain and regular use.
DIY or Professional?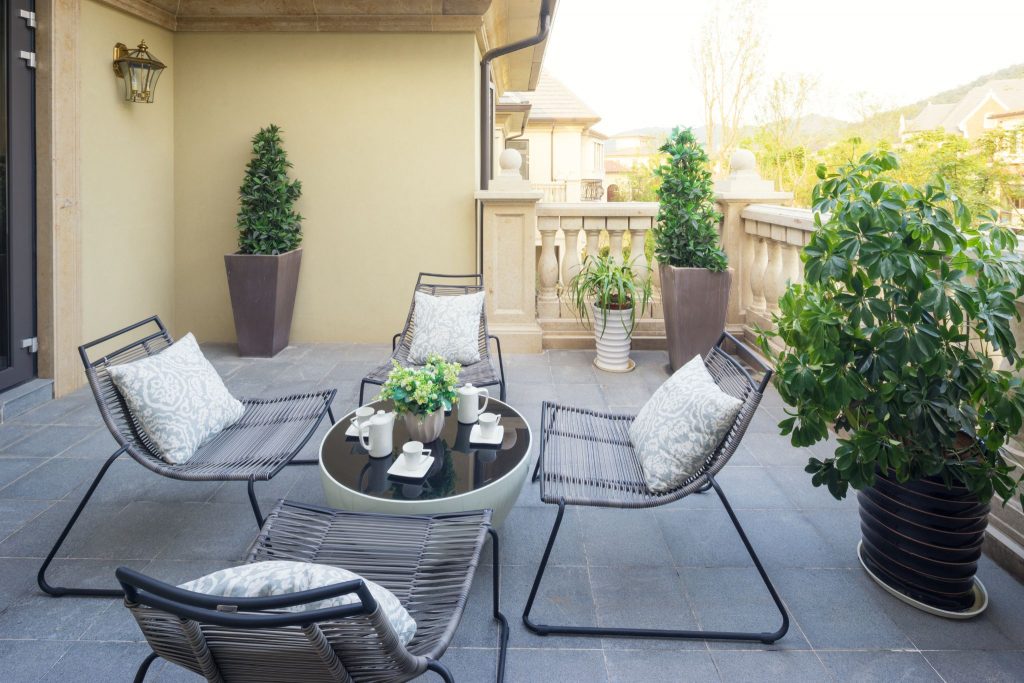 While it's definitely possible to waterproof your balcony by yourself, it's an incredibly laborious process that requires careful planning and preparation.
Since a waterproofing job can easily go awry without the right application, it's usually best to call a professional to ensure a thorough job and ultimately save time and money. Waterproofing professionals will also be able to identify key areas on your balcony that may need more waterproofing than others.
When in doubt, the Capital Deck & Stair team is here to help! For over 30 years, our family-owned-and-operated team has helped property owners throughout the Los Angeles area waterproof and protect their balconies, decks, and more. For more information and a free quote, call us at (424) 339-0953!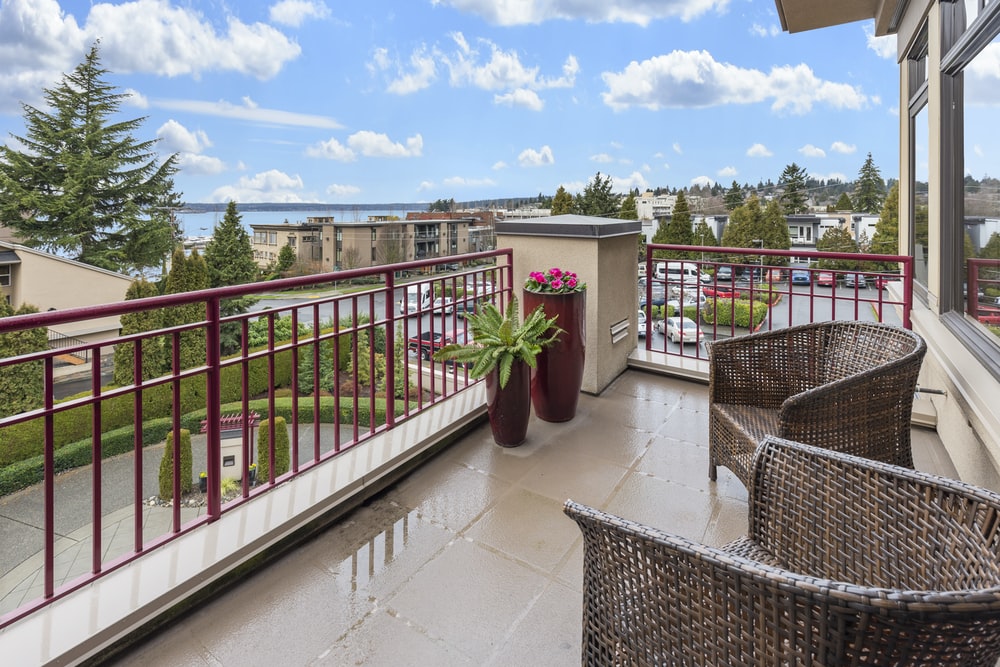 While having quick access to the outdoors is the primary benefit of a balcony, it's also the greatest drawback: Rain, snow, and other weather can cause water damage to your balcony's surfaces and structural components over time. Left unchecked, this damage can make your balcony unsafe to use—or, at the very least, unsightly to look at!
Thankfully, you can prevent water damage to your balcony with these simple tips.
Cover your balcony
Rain and weather will damage even the most well-built balconies. As a result, it's a good idea to cover your balcony whenever possible, especially during storms.
There are many ways you can cover your balcony, some of which can even improve the aesthetics of your home. A small balcony covering or roof, for example, can help keep your balcony permanently dry. Otherwise, use a tarp or canvas to cover your balcony during rain or snowstorms.
Unfortunately, even the most well-covered balconies will get wet from time to time. In these cases, modern materials and waterproofing are essential.
Use modern decking materials
Many new balconies and decks are built from modern materials capable of withstanding water and other types of damage. These ultra-durable materials are quickly replacing traditional balconies made form rot-prone wood or corrosive metals.
Even though modern decking can be more expensive than traditional materials, the long-term benefits (and savings) tend to outweigh the initial cost; instead of having to replace a wood deck every 20 years, for example, a deck made from modern materials can last a lifetime.
While many types of modern decking are somewhat waterproof, they're sometimes fastened using non-waterproof fittings. In any case, surface waterproofing is highly recommended for any decking material.
Invest in balcony waterproofing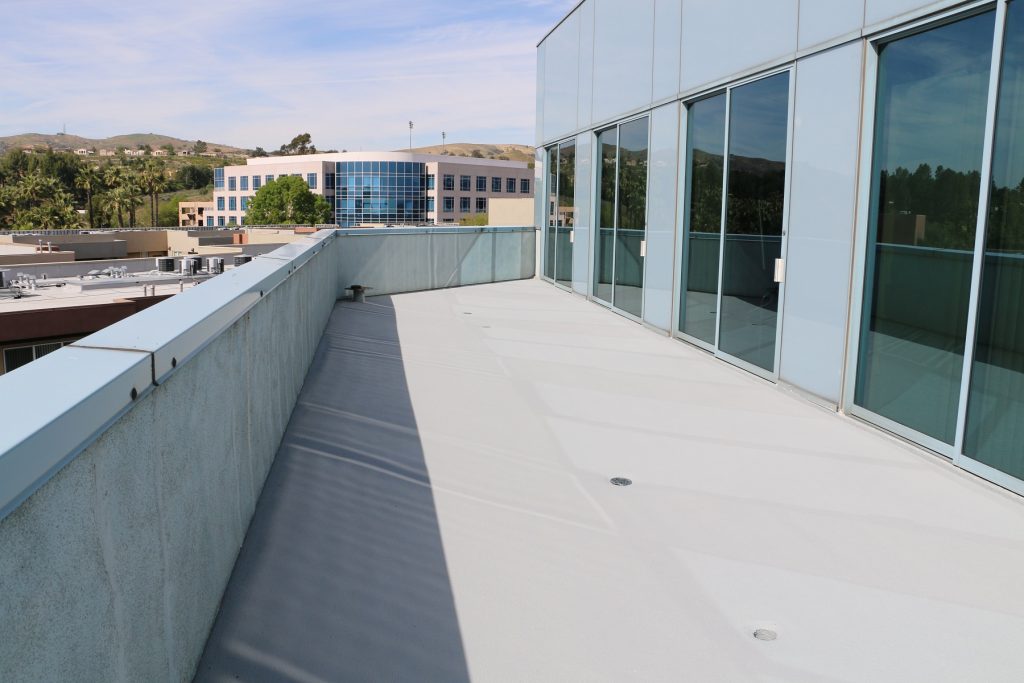 No matter how well you cover it, your balcony is bound to get wet at some point—and no material's completely impervious to water! As a result, balcony waterproofing is essential for any balcony, whether new, old, or covered.
Balcony waterproofing isn't just essential for long-term durability: It's also essential for safety. Wet balconies are often slippery, making them potentially dangerous for foot traffic. Waterproofing can also help prevent splinters, rot, rust, and corrosion caused by long-term water damage to wood or metal decks.
Another benefit of balcony waterproofing is its flexibility. With most waterproofing solutions working for almost any combination of materials and surfaces, waterproofing is one of the most effective ways of protecting and prolonging the life of your balcony.
Perform regular maintenance
Regular maintenance and cleaning can help prevent many effects of water damage before they can become major problems. In addition to regular cleaning, be sure to check for and repair any areas with rot, rust, or corrosion—especially during wetter months of the year.
You may also want to refinish or recoat your balcony regularly depending on the strength and durability of its materials. Wood balconies will typically need to be refinished at least every decade, while many synthetic materials may never need refinishing.
You may also want to waterproof your deck at regular intervals, especially if your waterproofing treatment has begun to wear down. Keeping your balcony floor waterproof can also make cleaning and other maintenance much easier by creating an easy-to-clean surface.
Find the right balcony waterproofing contractor
No matter what type of balcony you have, balcony deck waterproofing is the best way to protect your investment from water damage. For the best results, be sure to hire a trusted waterproofing professional.
For more information on our balcony and deck waterproofing services, call our team at (424) 339-0953.
If your balcony is your happy place, you want to spend as much quality time out there as possible, even when it's raining. Yet when the rain blows straight onto your balcony, everything gets soaked. Not only that, but rain can seep into your furniture and into the concrete, making repairs from a balcony waterproofing contractor necessary. This guide will reveal how to rainproof your balcony in a few simple ways.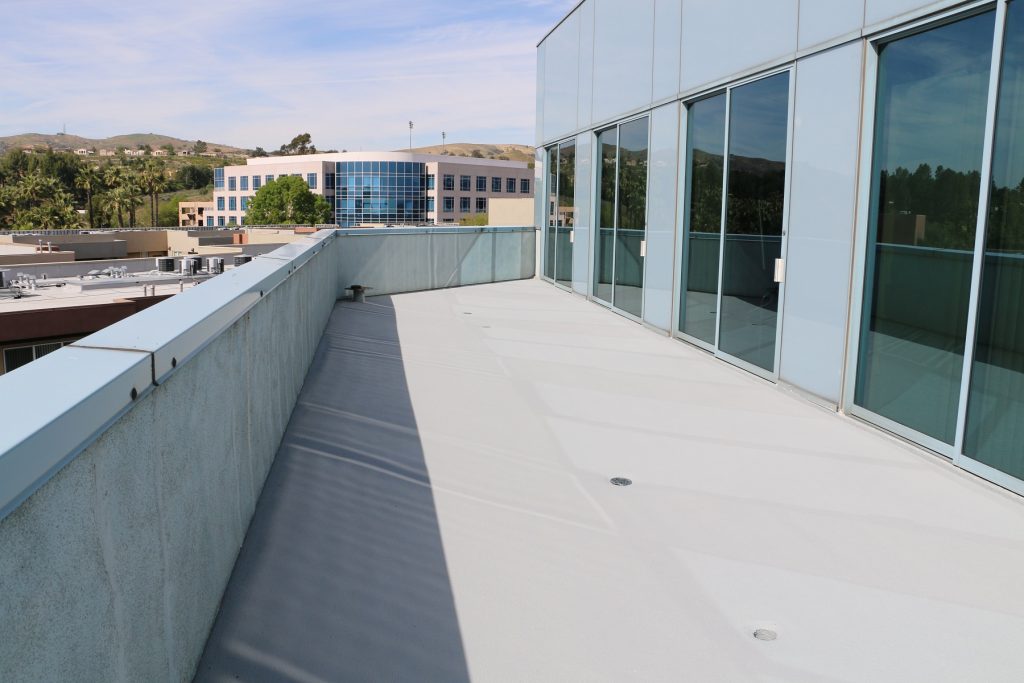 The Right Outdoor Furniture
The first thing to do is take a look at the furniture that's out on your balcony already. If it's rusty-looking, faded, or still soggy from the last rainstorm, it's time to replace it—but with what? Furniture that's made to stand up to all kinds of weather, and there's a lot of it out there. It all depends on your taste but, if you're going with wood or cushions, there are some cautions.
In order to last, wooden outdoor furniture needs to have been treated with waterproofing sealant. As far as cushions go, not all are created equally. If you don't want to have to bring your cushions in during a rainstorm or to cover your furniture, then simply ensure your cushions are made with quick-dry foam in addition to having a water-resistant cover.
Use Waterproof Decor
If you use your balcony as an outdoor living room, you likely love to decorate and light it up. Over time, your décor and lights will lose their luster to rust unless they're made for being outside. Of course, you should always choose balcony lights that are waterproof and made for outdoor use only. As for decorative items, resin, glass and stone are all ideal.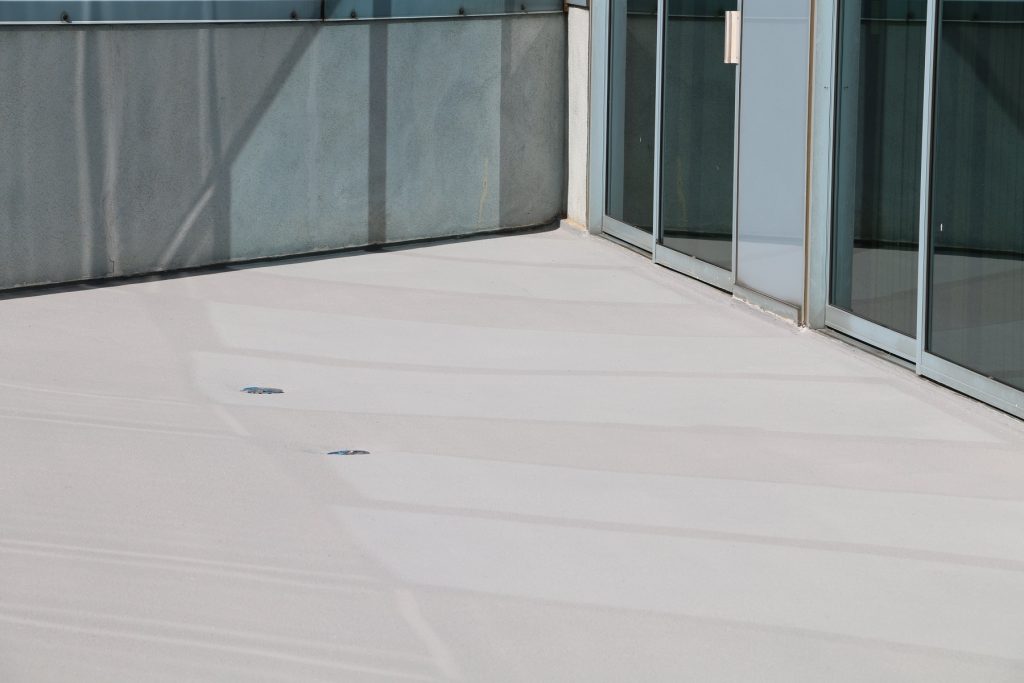 Proper Plant Drainage
The plants on your balcony will love the rain, but they can only consume so much before they become waterlogged. When this happens, your plants and your balcony can be at risk. Rain will drip through the bottom of plant pots straight onto—and into—the surface, requiring balcony deck repair.
The best thing to do is change your soil if it's made for gardens. Garden soil doesn't work well in plant pots because it's too dense and, as a result, is more likely to overflow. Denser soil will also make it more difficult for plants to root. Potting soil is looser, is easier for roots to move through, and will allow water to move more easily to the bottom.
You'll want to make sure there are enough holes in the bottom of pots as well, although this will still mean that water hits your balcony. However, when you choose to seal it, rainwater will bead up on your balcony instead of soaking into it.
Cost-Effective, Guaranteed Waterproofing
When you want to save your balcony or deck from the rain, quality matters. Capital Deck & Stair is a balcony waterproofing contractor offering durable, high-quality solutions that dramatically increase your home value without the high cost. Call today to get a free estimate: (424) 339-0953.